This back to school style post is sponsored by Walmart, but all opinions are 100% my own. Thanks for helping me to support the brands I love.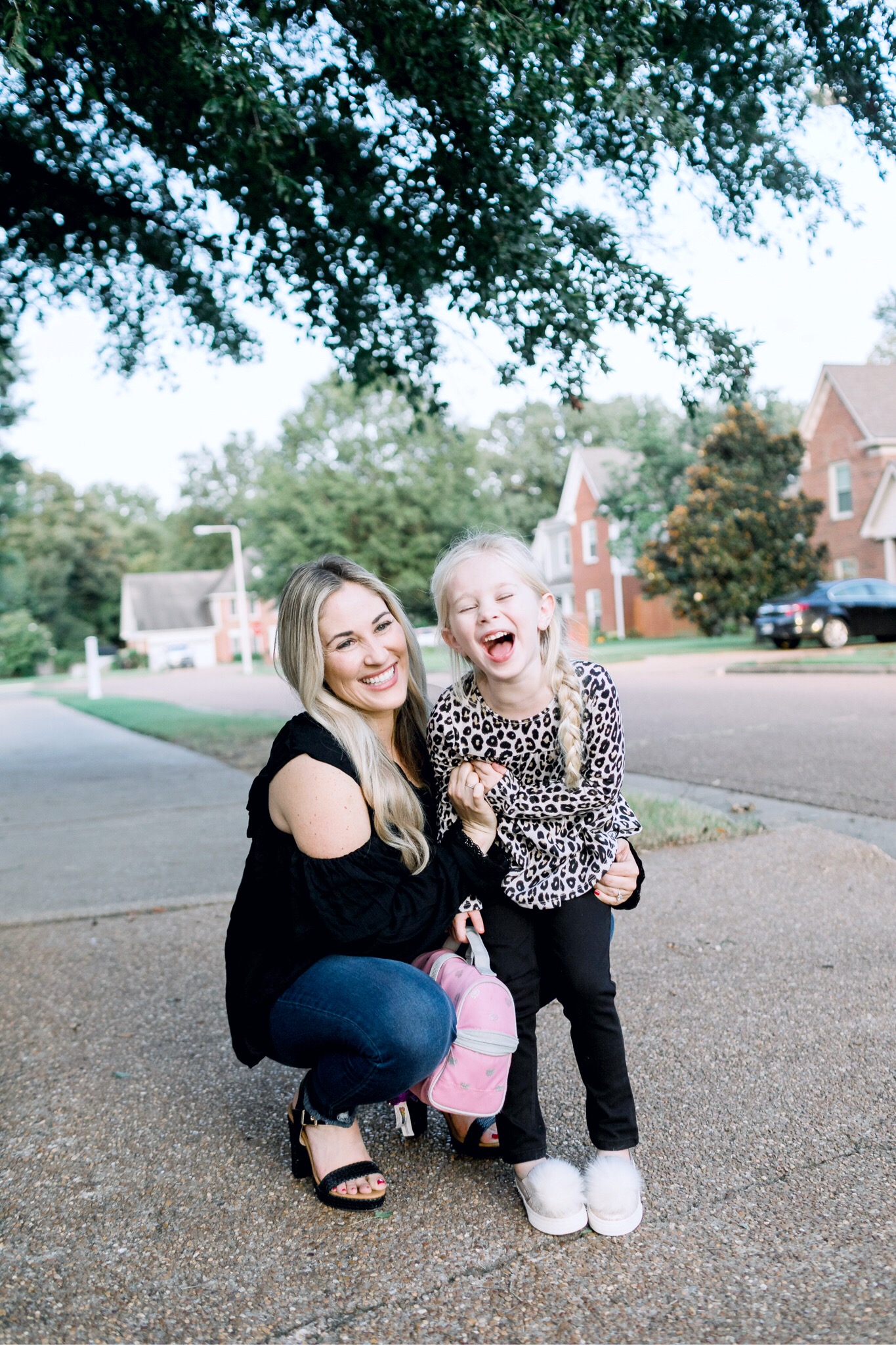 Shop Our Walmart Back to School Looks:

Leighton and I shared some of our favorite back to school outfits last month here from Walmart. Labor Day weekend is here this weekend, and then it will be September. So I thought it was the perfect time to share another Walmart look, one that is perfect for fall!
I spotted (pun intended = )) this adorable 2 piece set from Garanimals from Walmart and couldn't resist. I LOVE animal print, and apparently Leighton does too! When she saw it, she said, hey, that's animal print! I said how did you know anything about animal print. I guess I should expect no less. She is my daughter after all!
I just love the 365 Kids from Garanimals brand, and I've already mentioned how much I LOVE buying 2 piece sets. They are such a great deal! Can you believe both her pants and her top were only $8 total?! And they're such good quality. I plan on mixing and matching them with other pieces to get even more use out of them.
And since Leighton has been growing like a weed for years, she keeps just blowing through her shoe collection! I saw these adorable glitter pom slip-on sneakers from The Children's Place. Yep, you heard that right. Walmart carries The Children's Place brand, and I couldn't be happier about it! They have such high quality, fun pieces that Leighton always seems to love too.
I love that I can always count on Walmart to have a great selection of quality pieces that are SO affordable! After all, kids outgrow their clothing too fast! There is no point in spending too much money on clothing you will have to replace one season later. = )
Are you and your kids back in the school routine yet? Have you done your back to school fall clothing shopping yet? Let me know in a comment, and be sure to check all my favorites from Walmart for back to school!!
Shop More Walmart Back to School Favorites: