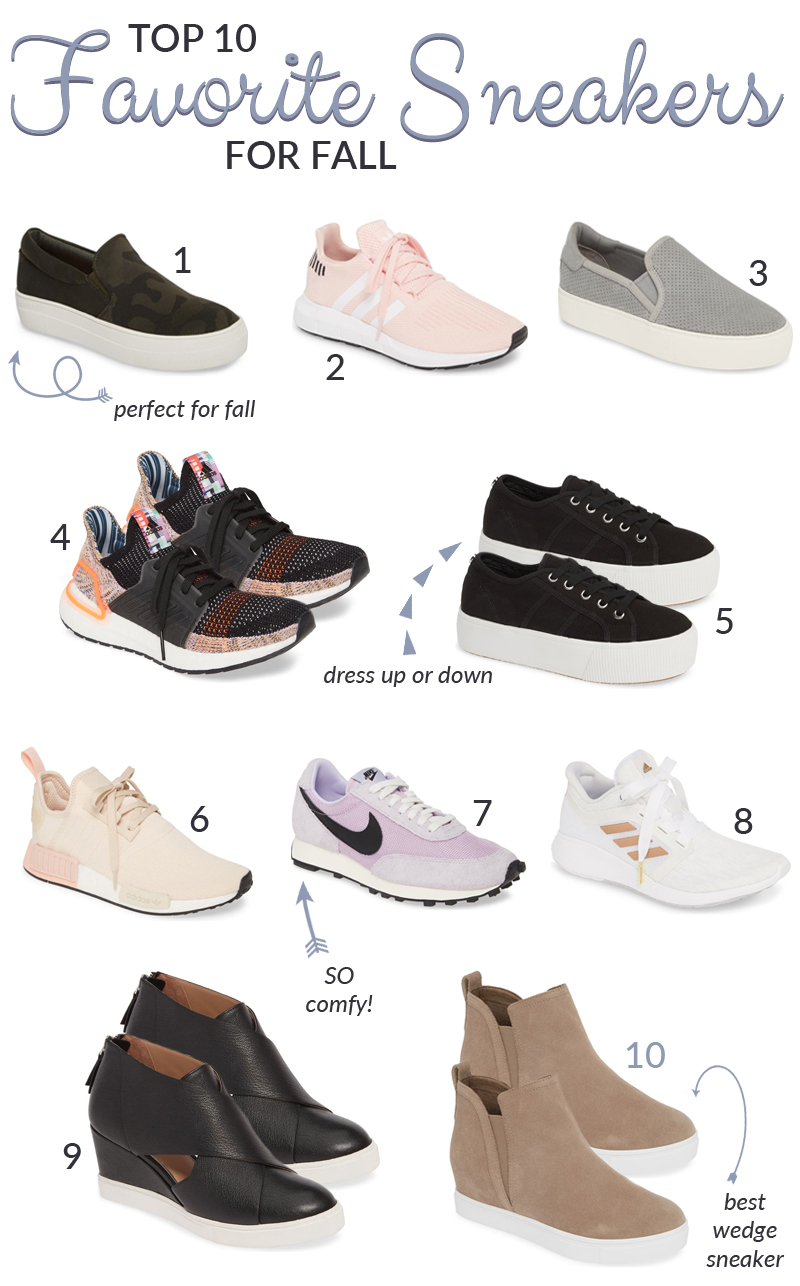 SHOP THESE CUTE FALL SNEAKERS:

Are y'all tired of already hearing about fall…or are you SO ready for it?! I'm ready for it! From here on out, be prepared for lots of fall posts from fashion to makeup routines to even fall workouts. And today is all about Fall sneakers!
From working out to running errands around town even to a lunch out with the girls, I am sharing some of my favorite sneakers today. I am loving all the unique pairs lately – especially camo, wedge sneakers, perforated sneakers and lightweight, comfy ones for running in.
What about you? Which pair of sneakers is your favorite? Let me know in a comment below!