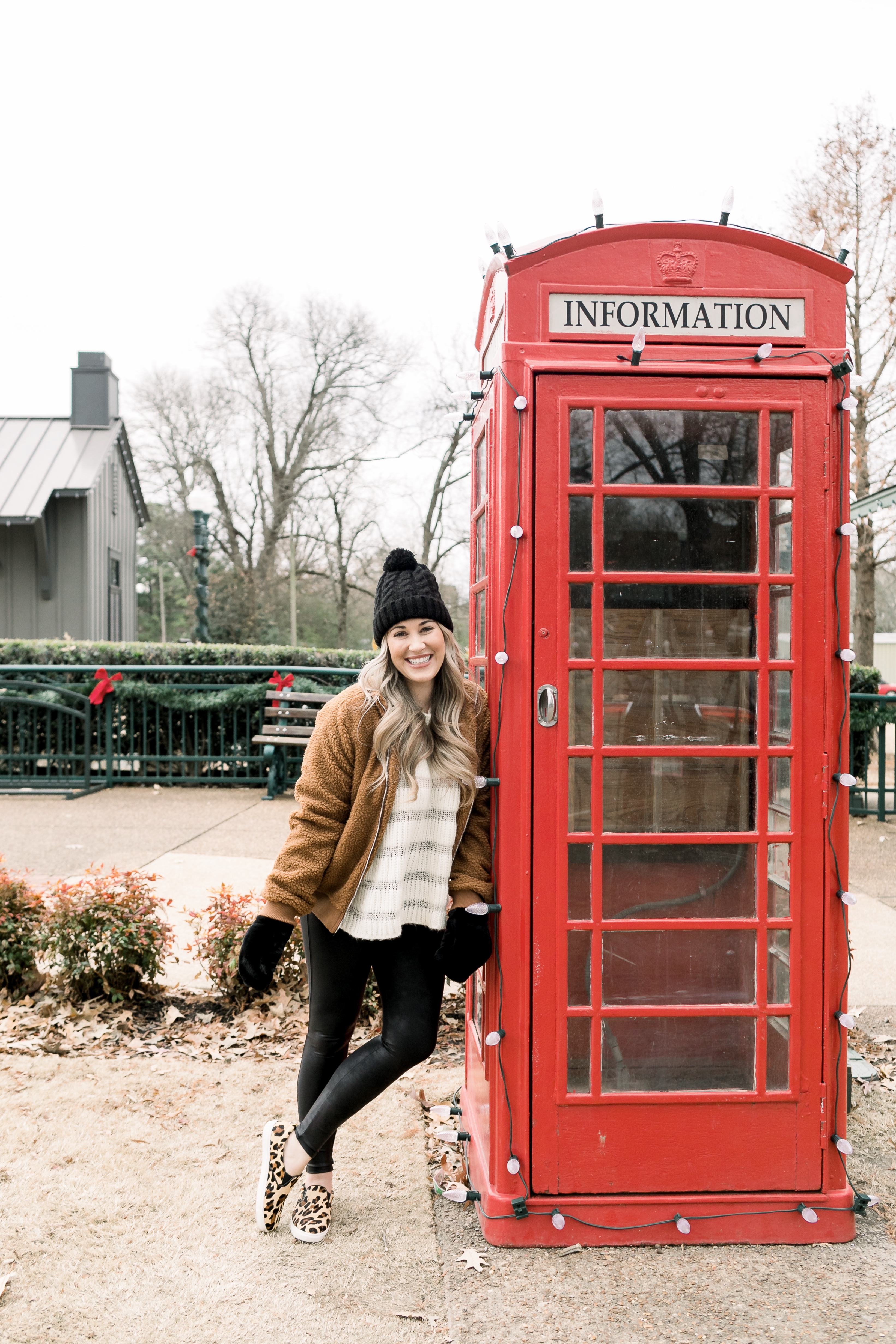 SHOP THIS COZY WINTER LOOK:

Happy New Year's Eve! Matt, Leighton and I are spending the week in Lake Tahoe, and we are absolutely loving it! I actually packed this entire cozy winter look for my trip this week and have been living in these leggings, teddy bear jacket, beanie and mittens (per usual!)
For NYE, we will be at our friends' rehearsal dinner, and are so excited to be celebrating this special time with them in such a gorgeous place! This was our first trip to Lake Tahoe, and we already have planned another trip back for our 1 year wedding anniversary, woohoo!
I'll be wearing one of my favorite sequin dresses tomorrow night for NYE with an animal print faux fur coat and heels, but if we weren't here, we would probably be spending a cozy night in wearing this, cooking dinner together and drinking wine.
What is everyone else doing for New Year's Eve? Let me know in a comment below!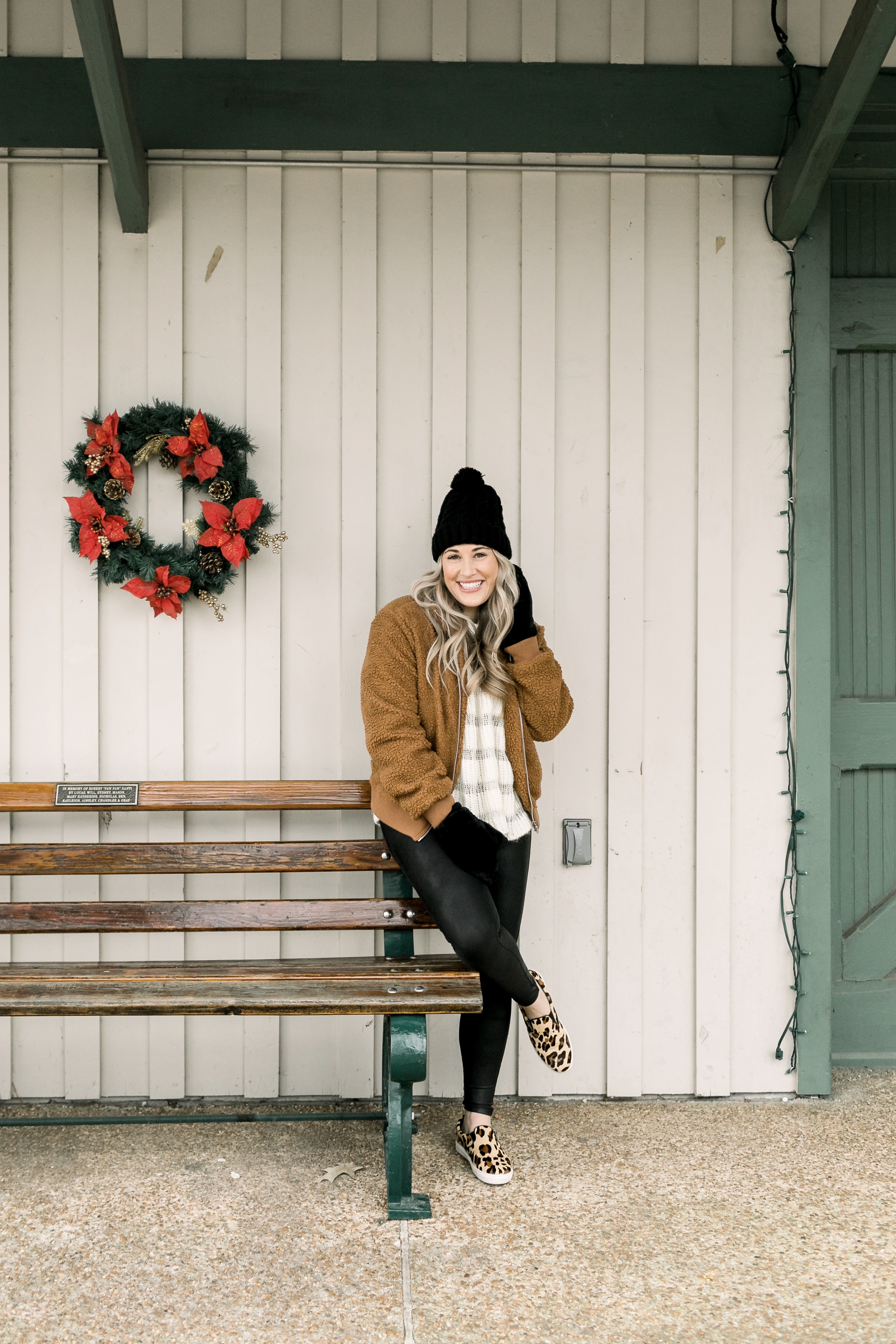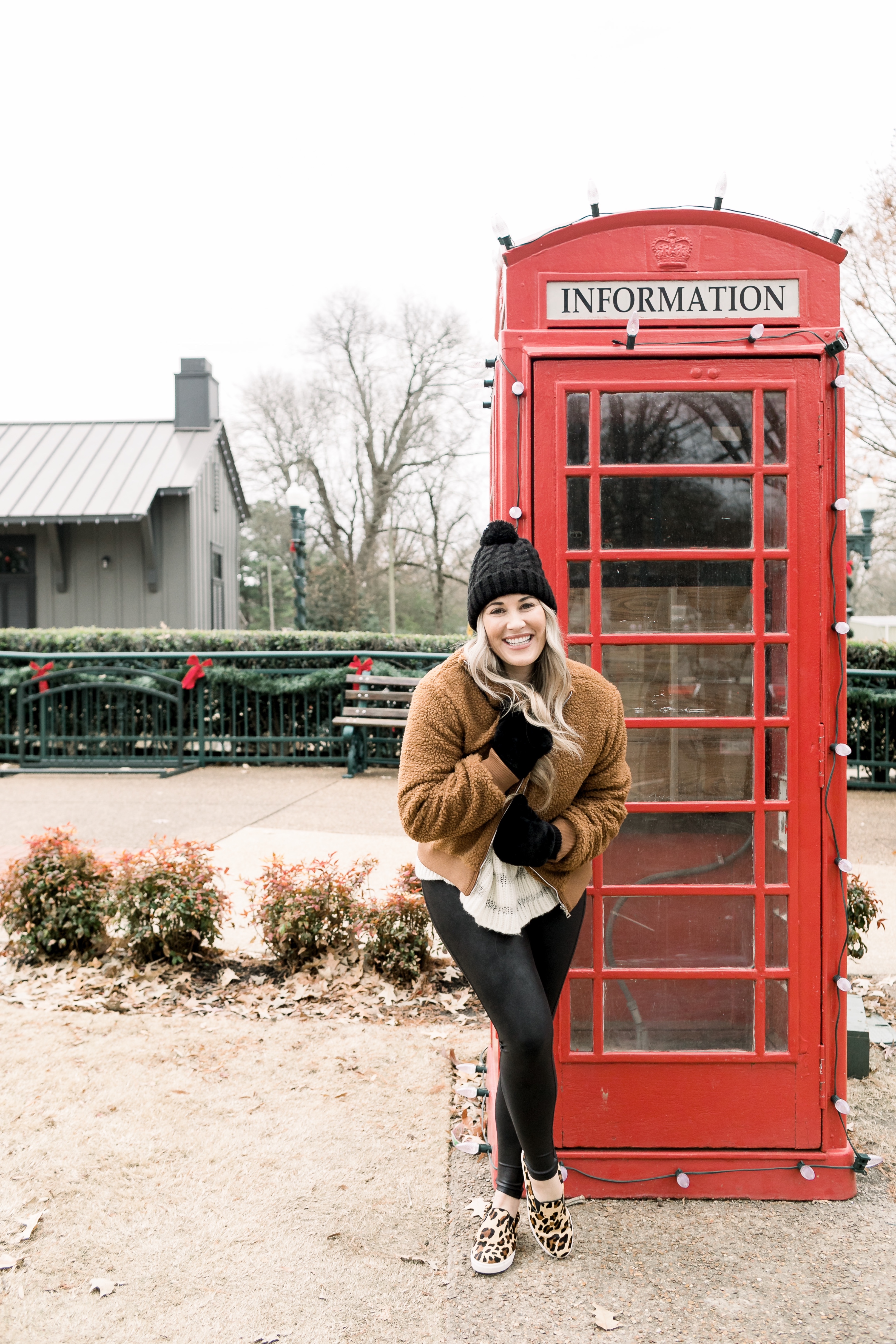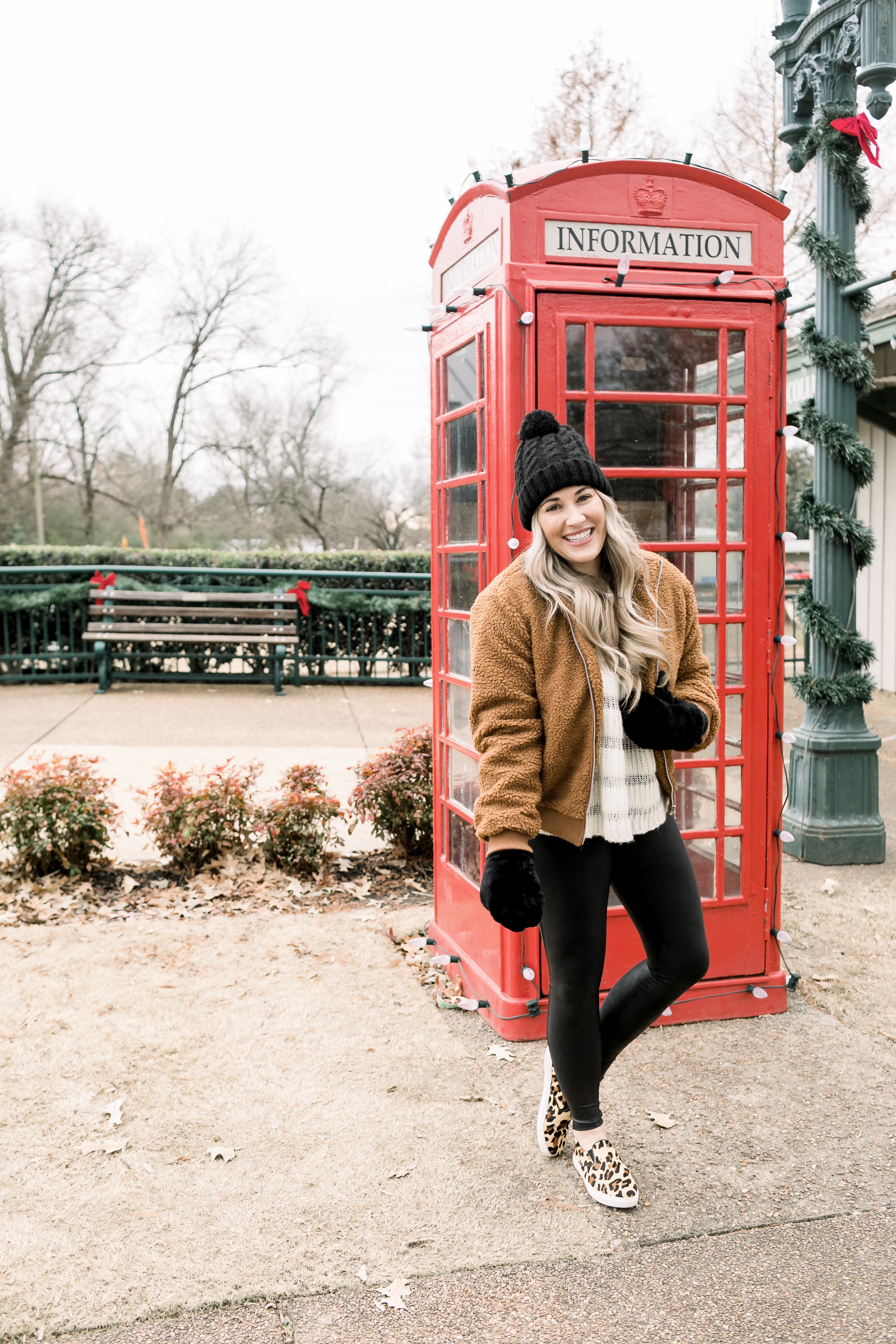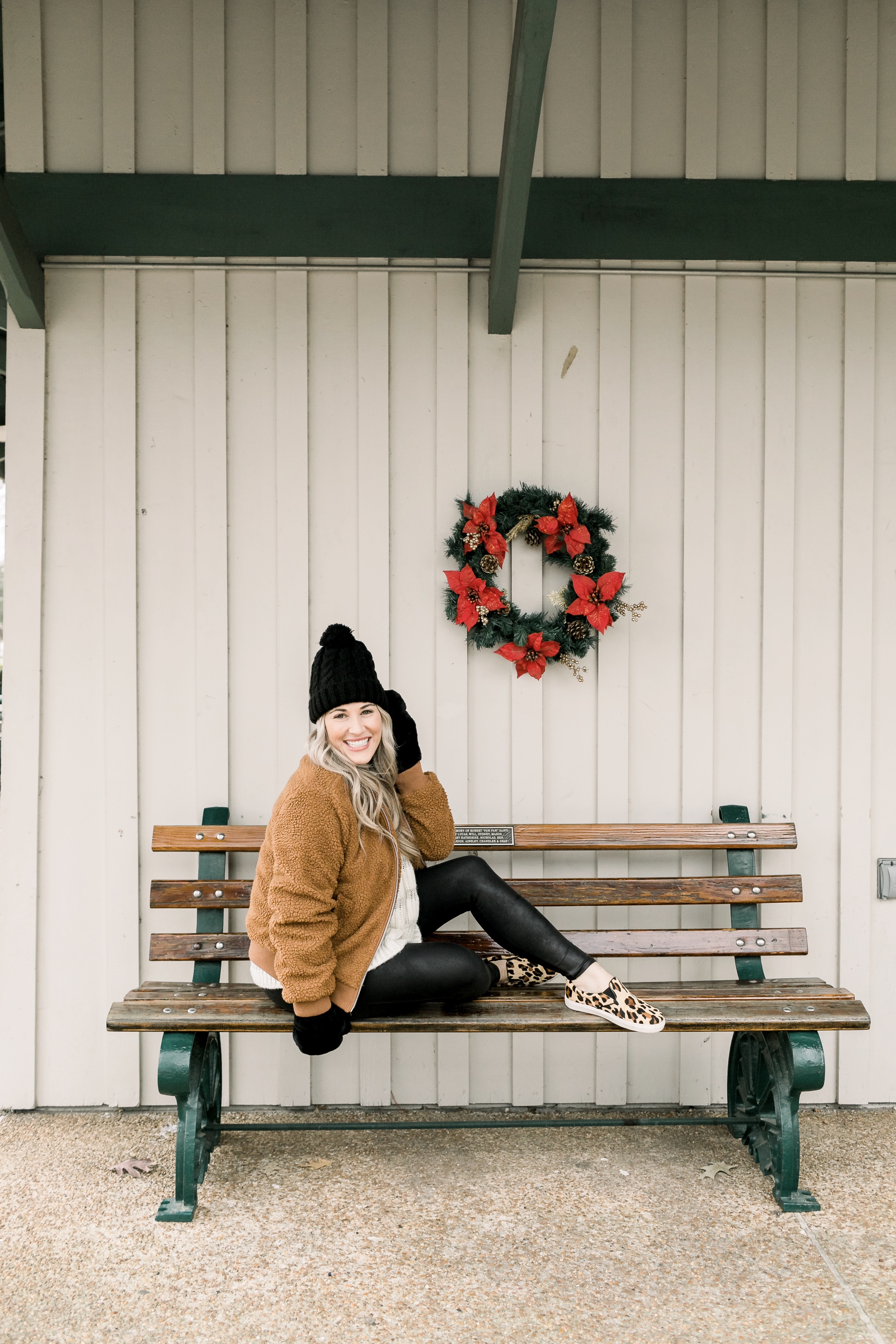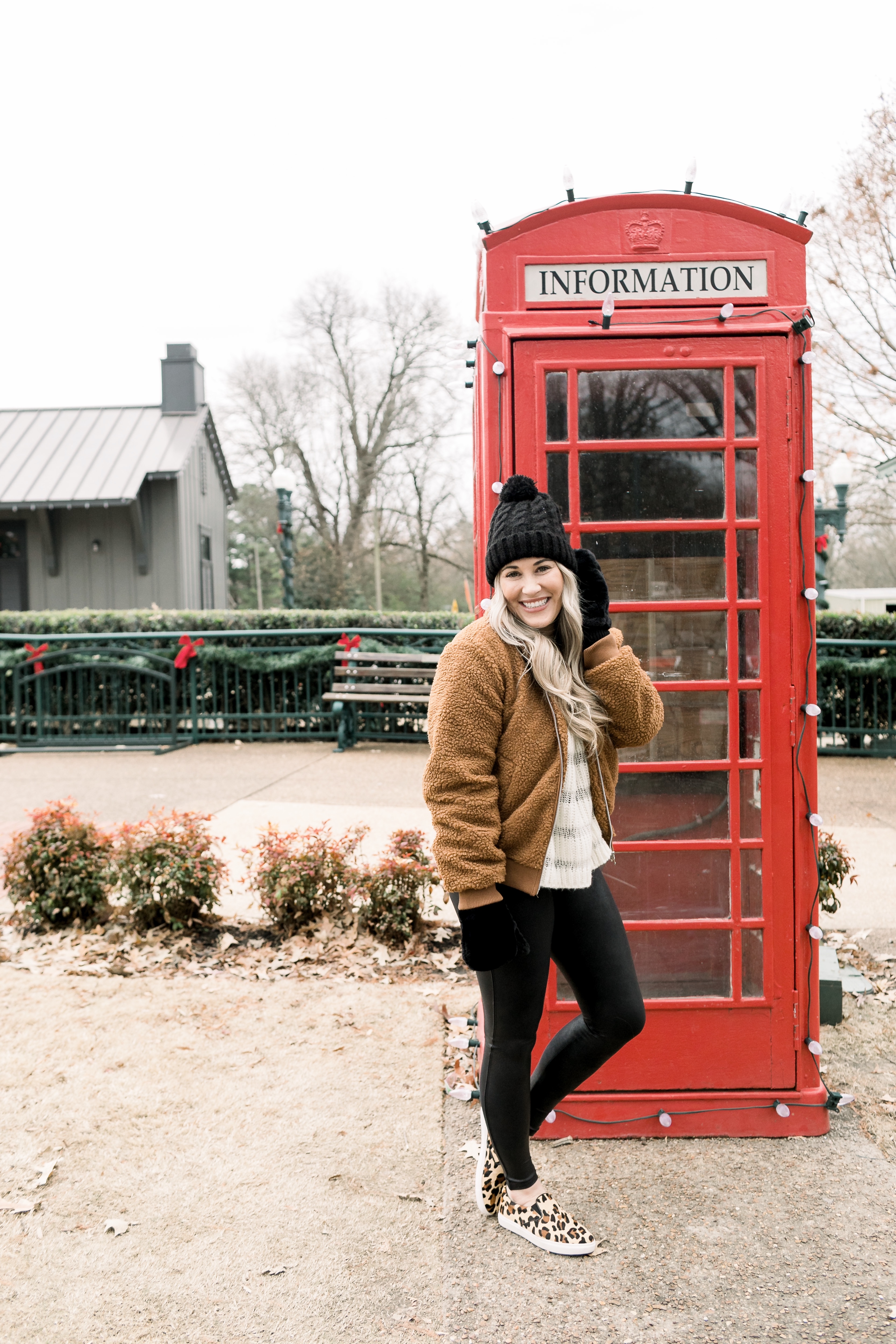 FREE DAY
Walking in Memphis in High Heels | The Fashion Canvas
~~~
The featured bloggers are Living on Cloud Nine and Jana Style
because we loved their Free Day Looks from last week's linkup!
Add your link below and make sure to follow the theme for your chance to be featured on our blogs.