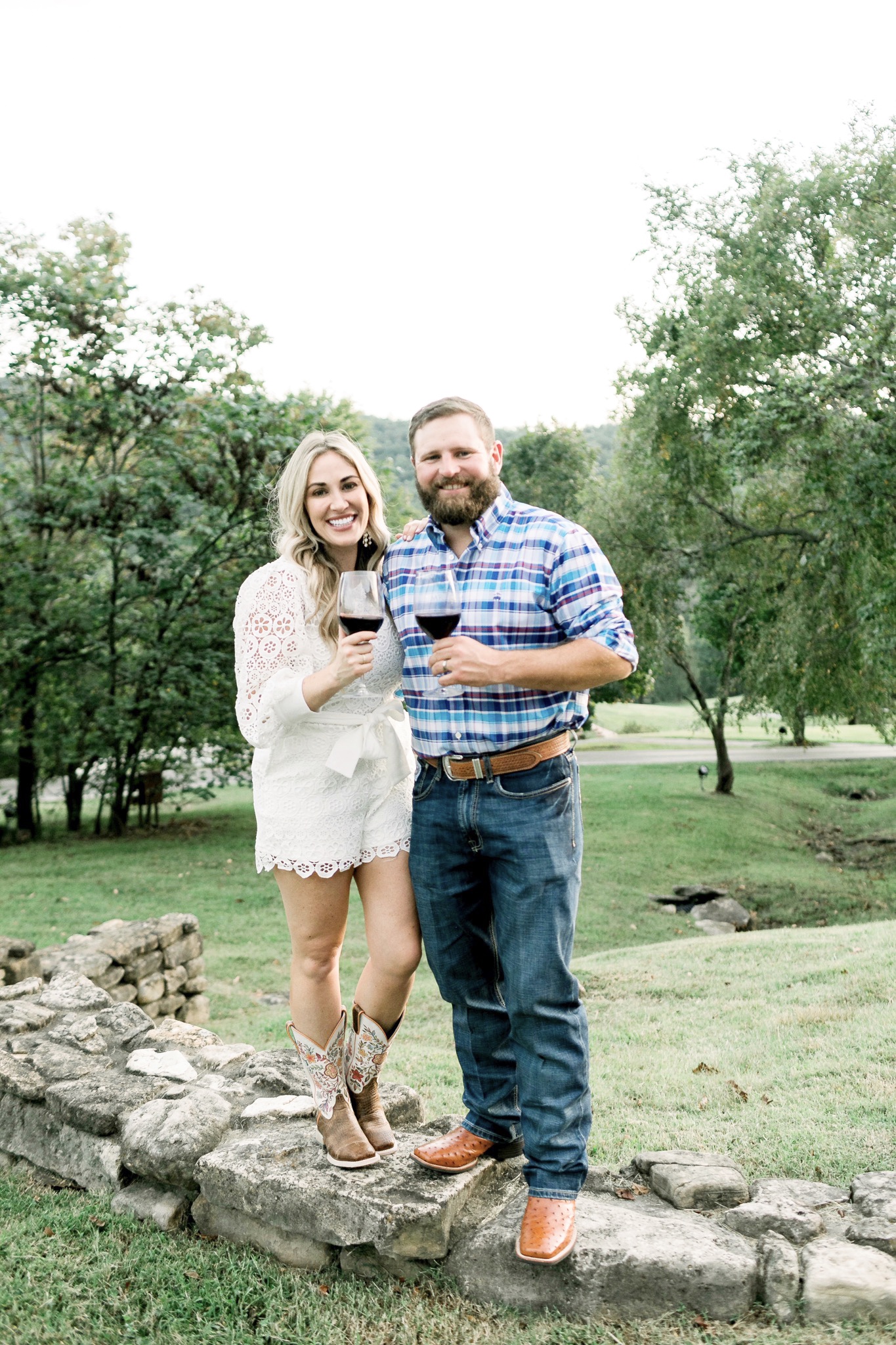 SHOP OUR RUSTIC WEDDING RECEPTION LOOKS:

Yep, you read that right. I am FINALLY getting around to posting the second post about our wedding reception! You can read our first wedding post here. We got our images back in November while travel season for my job and the holidays were in full swing! We are finally out of travel season for work and into busy season (where we are too busy to travel for meetings!), so I'm finally sitting down to recap. Better late than never, right?!
Our Rustic Wedding Reception:
As y'all know, we had our wedding at Big Cedar Lodge in Branson, Missouri. Our reception was on the property at The Governor's Suite. It is a two-story suite that is 2,500 square feet. It has 3 bedrooms, a loft, 4 bathrooms, a living area and full kitchen, dining room, full bar and a billiards room. It is huge and was just what we were looking for to entertain all our friends and family. It has a beautiful fireplace, a rustic cabin look and animal mounts everywhere. It was a perfect mixture of mine and Matt's styles.
The kids ran around and played pool while most of the adults hung out in the bar. There was plenty of room for everyone, and we got to visit with our closest friends and family. We had a buffet set up in the billiards room with a burger bar, a chili dog bar and a s'mores bar in the kitchen. Leighton may have caught a couple marshmallows on fire, but she still had a blast lol!
We had 3 gorgeous (and delicious!) cakes from Smallcakes, and everyone raved that it was the best cake they had ever had, and I couldn't agree more! We had strawberry (for me) , red velvet (for Matt) and wedding cake. They were so good, and I love how they fit in perfectly with our rustic theme. We added beautiful touches of flowers from EH Blooms everywhere and some antlers from Matt's collection and some faux ones from Etsy.
We hung out at the reception visiting with everyone until around 9:00pm, and then we headed back over to our cabin to hang out with more friends the rest of the night. We had such a great time at such a beautiful location, and I'm so grateful we got to spend that time together with our friends, family and the girls. It was one crazy, fast weekend, but I'm glad we were able to slow down and take in a few special moments throughout the rustic wedding reception weekend and celebrate with loved ones.
I would love to hear what some of your favorite moments from your wedding and reception were. Leave them in the comments below. = )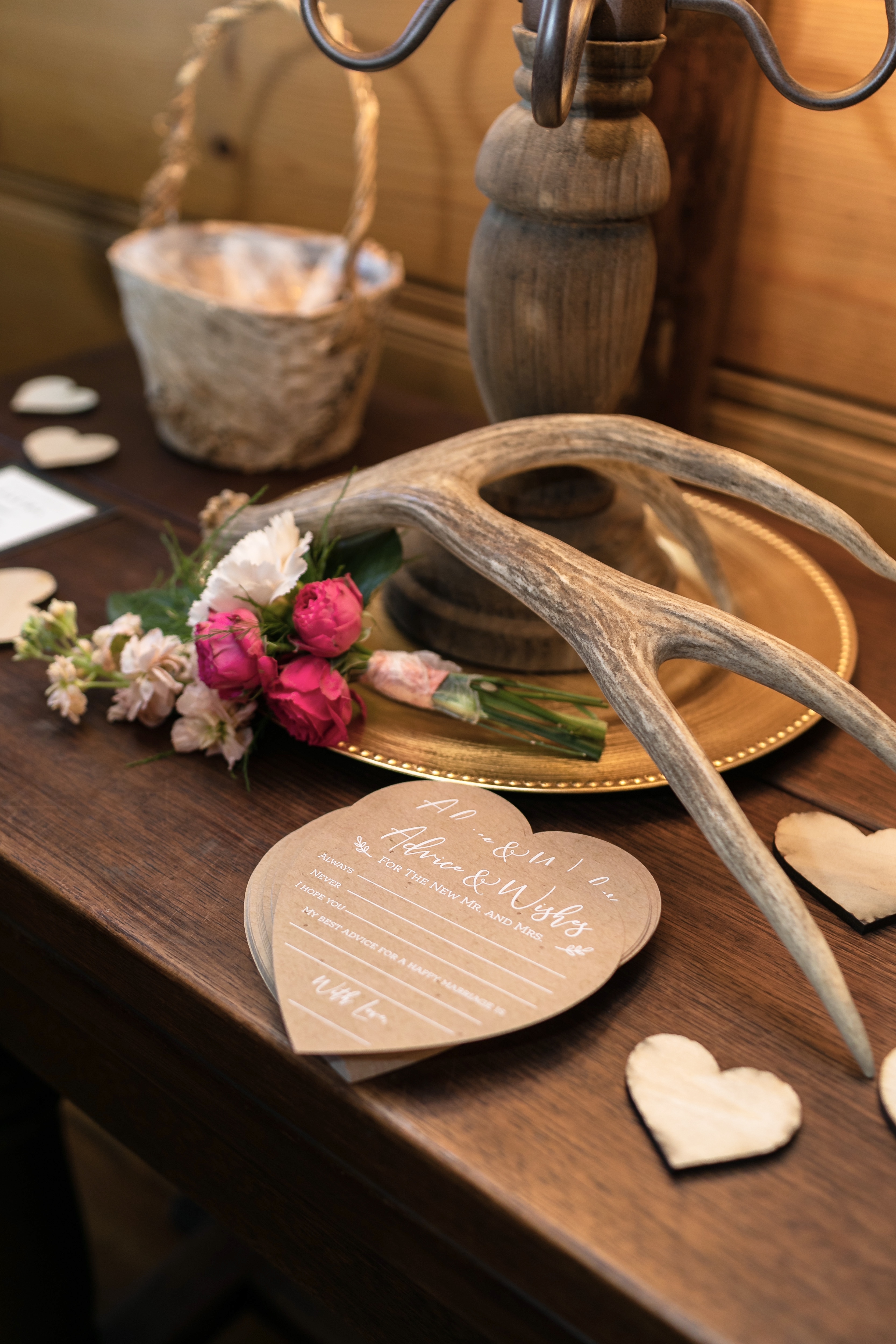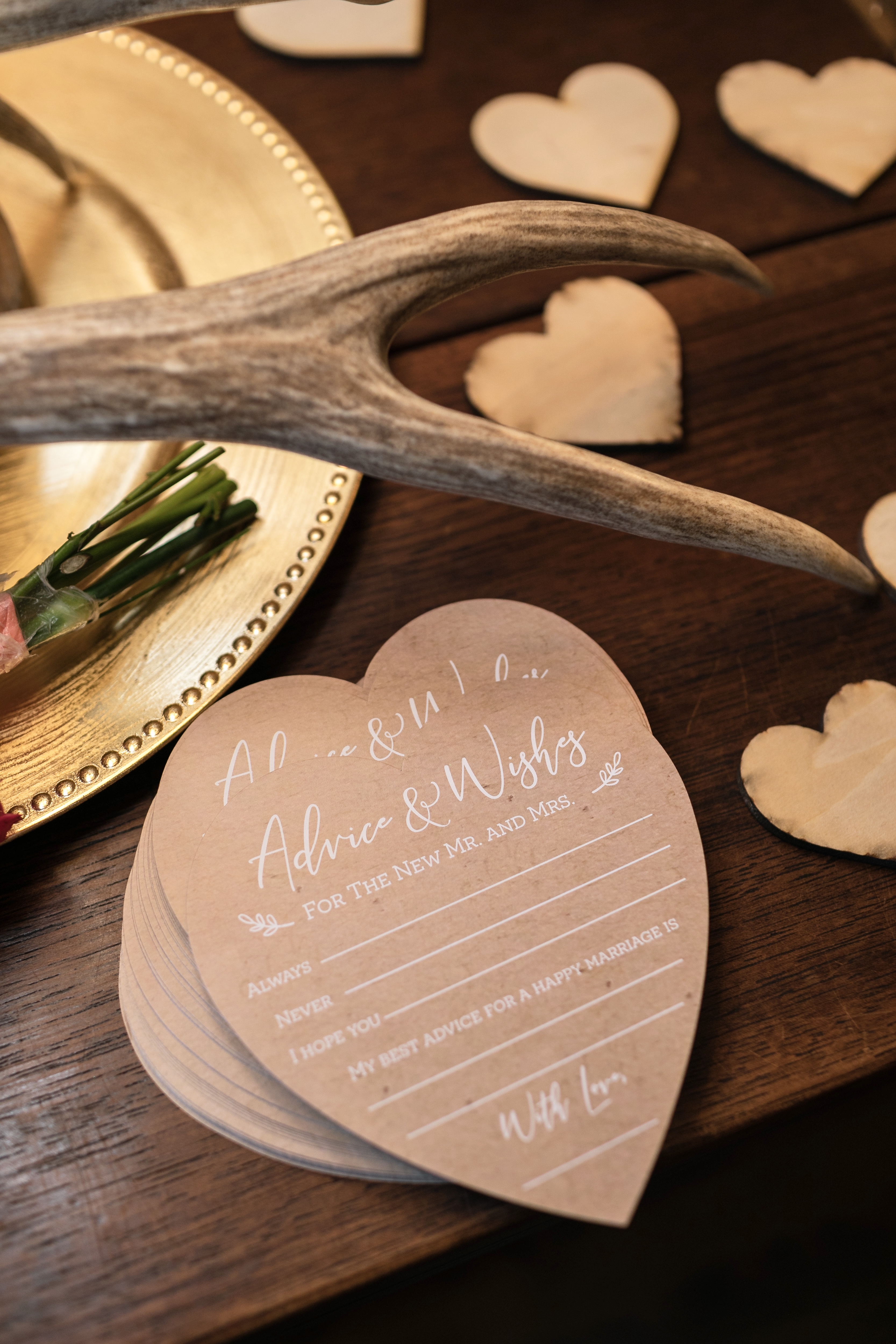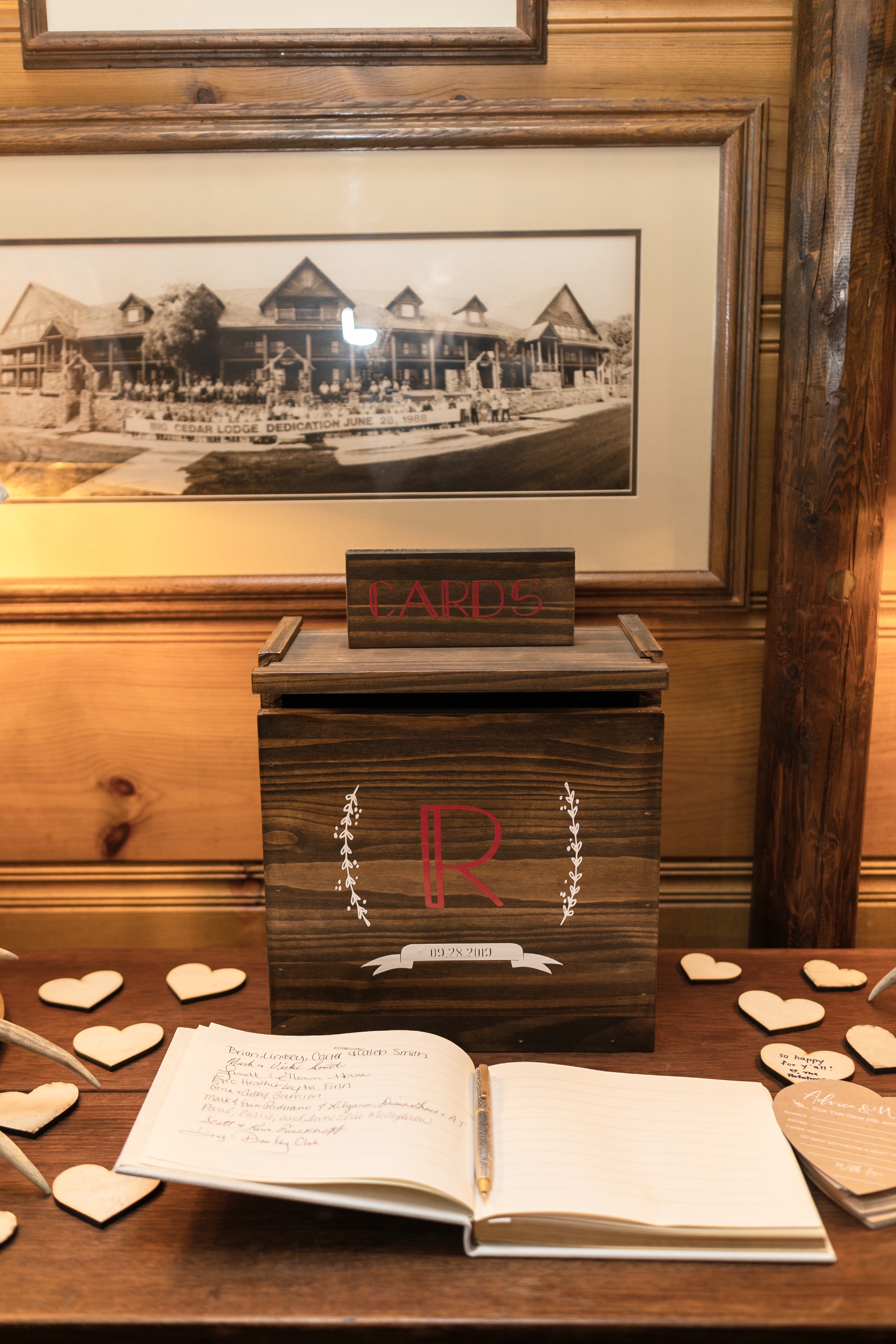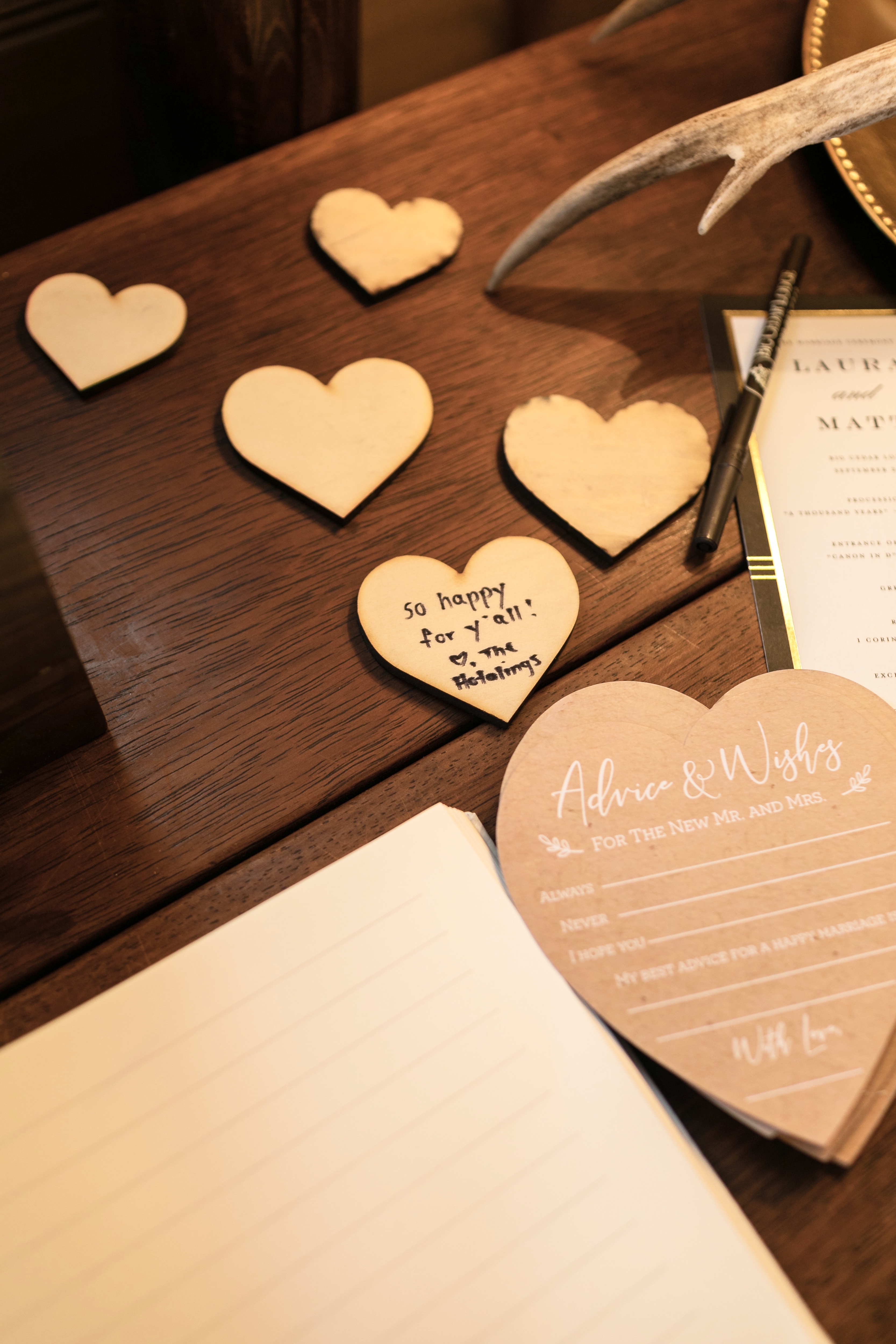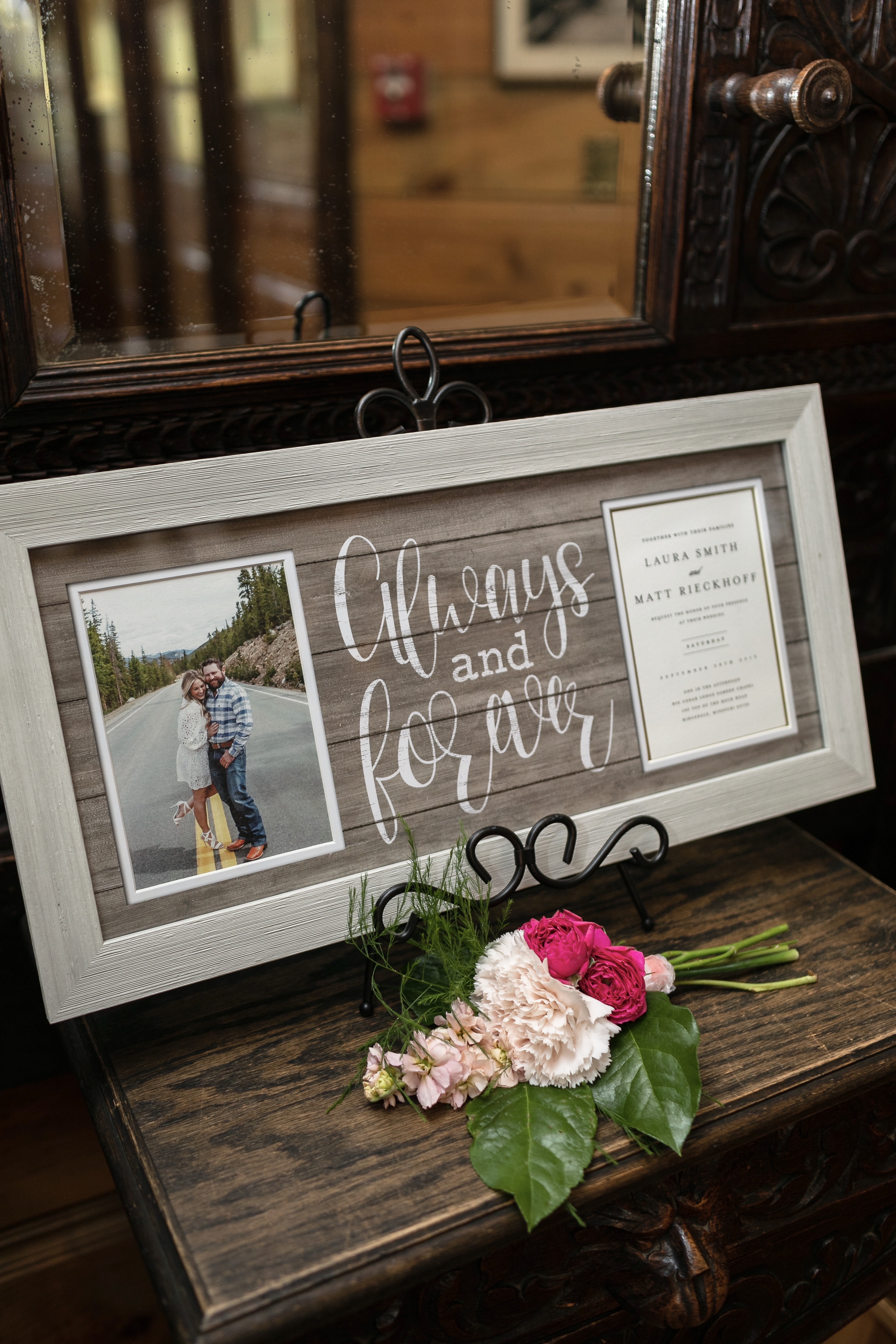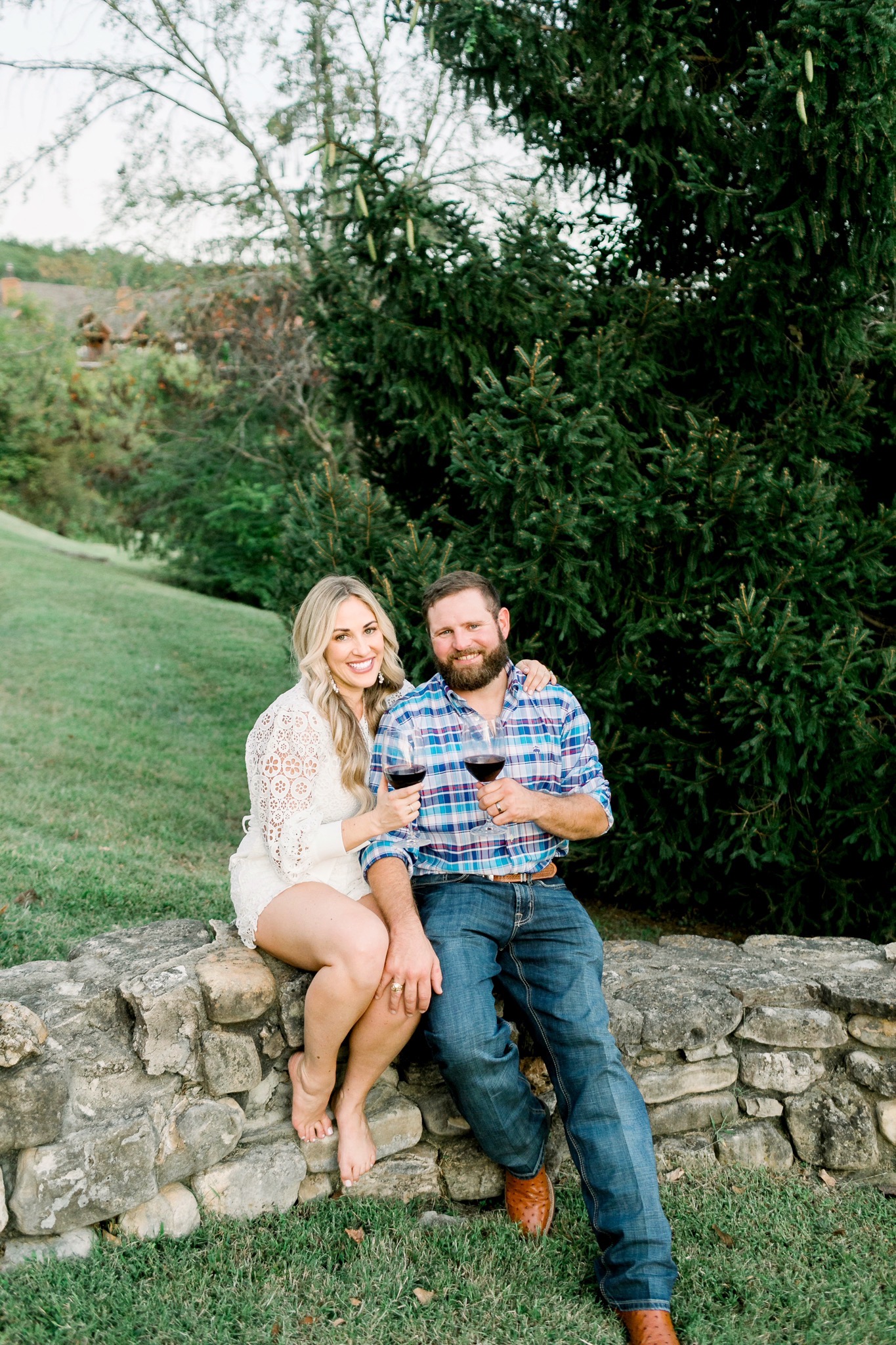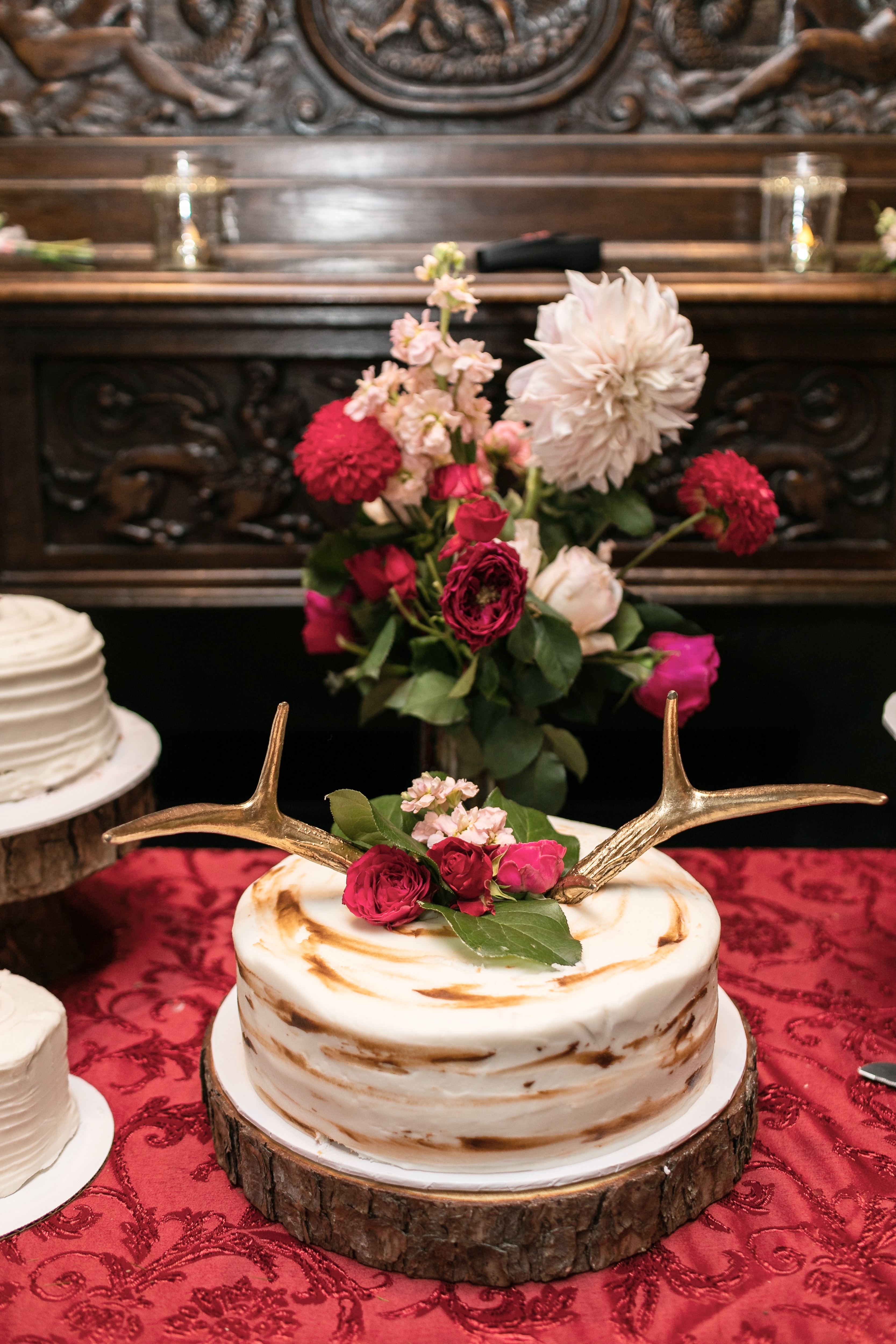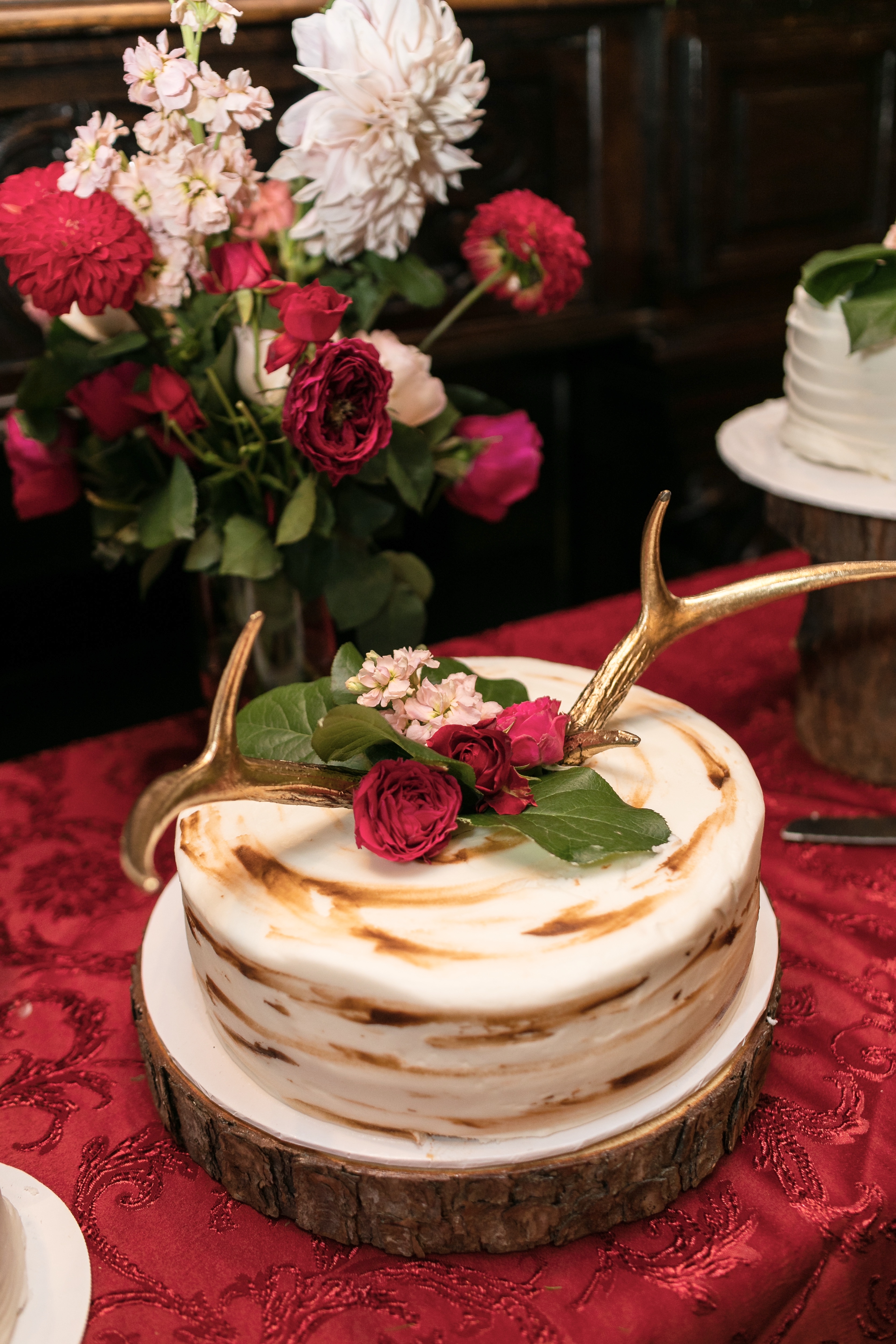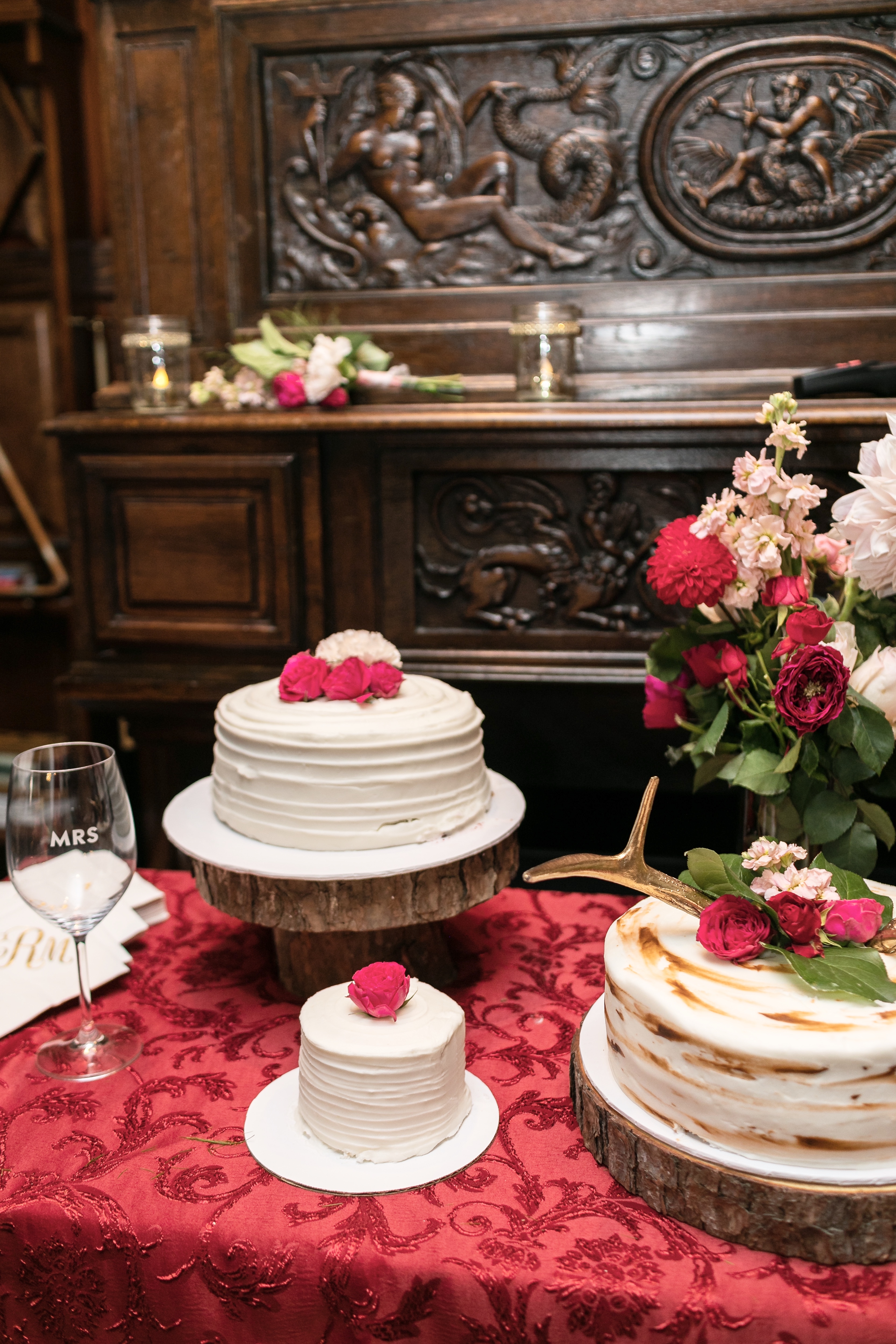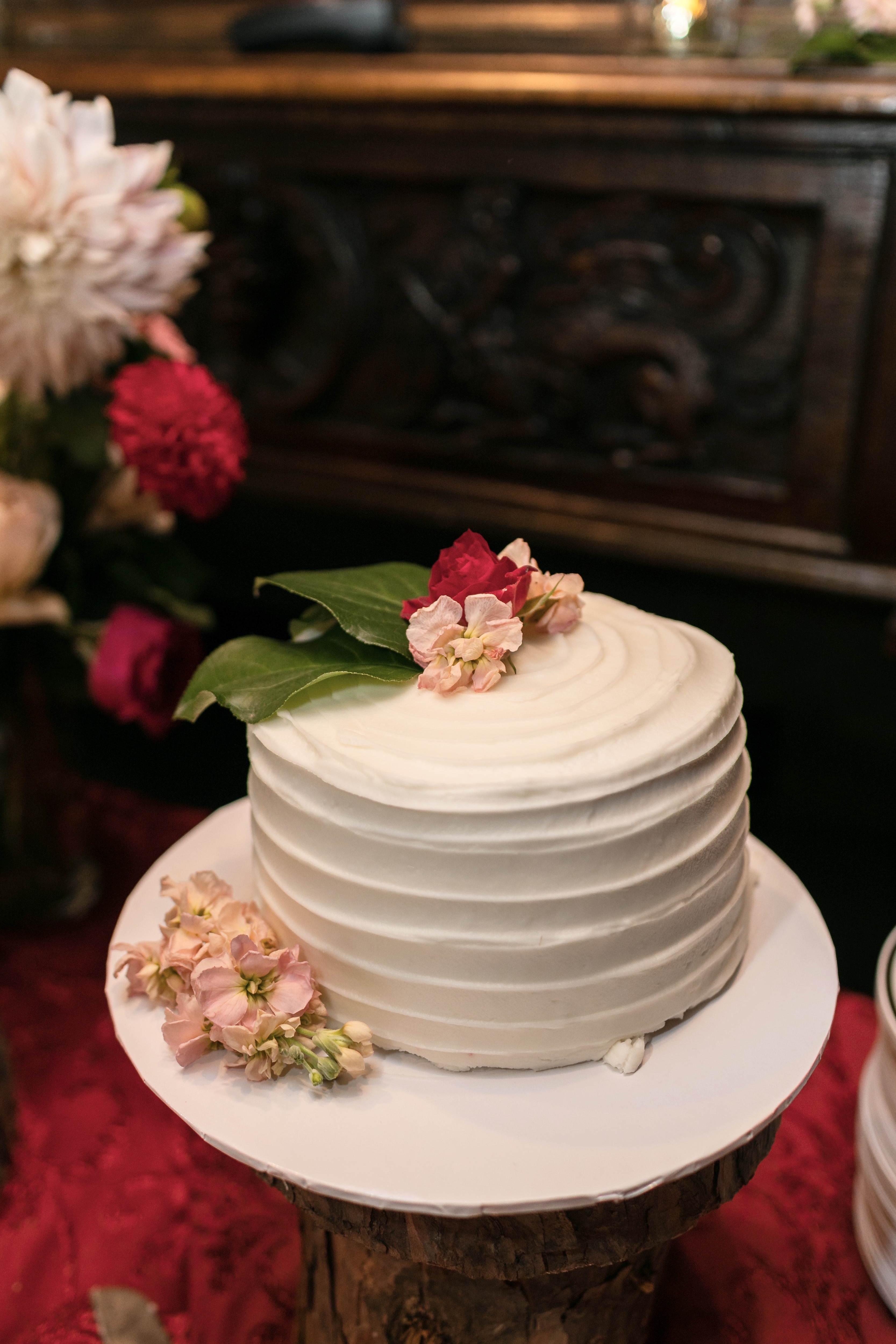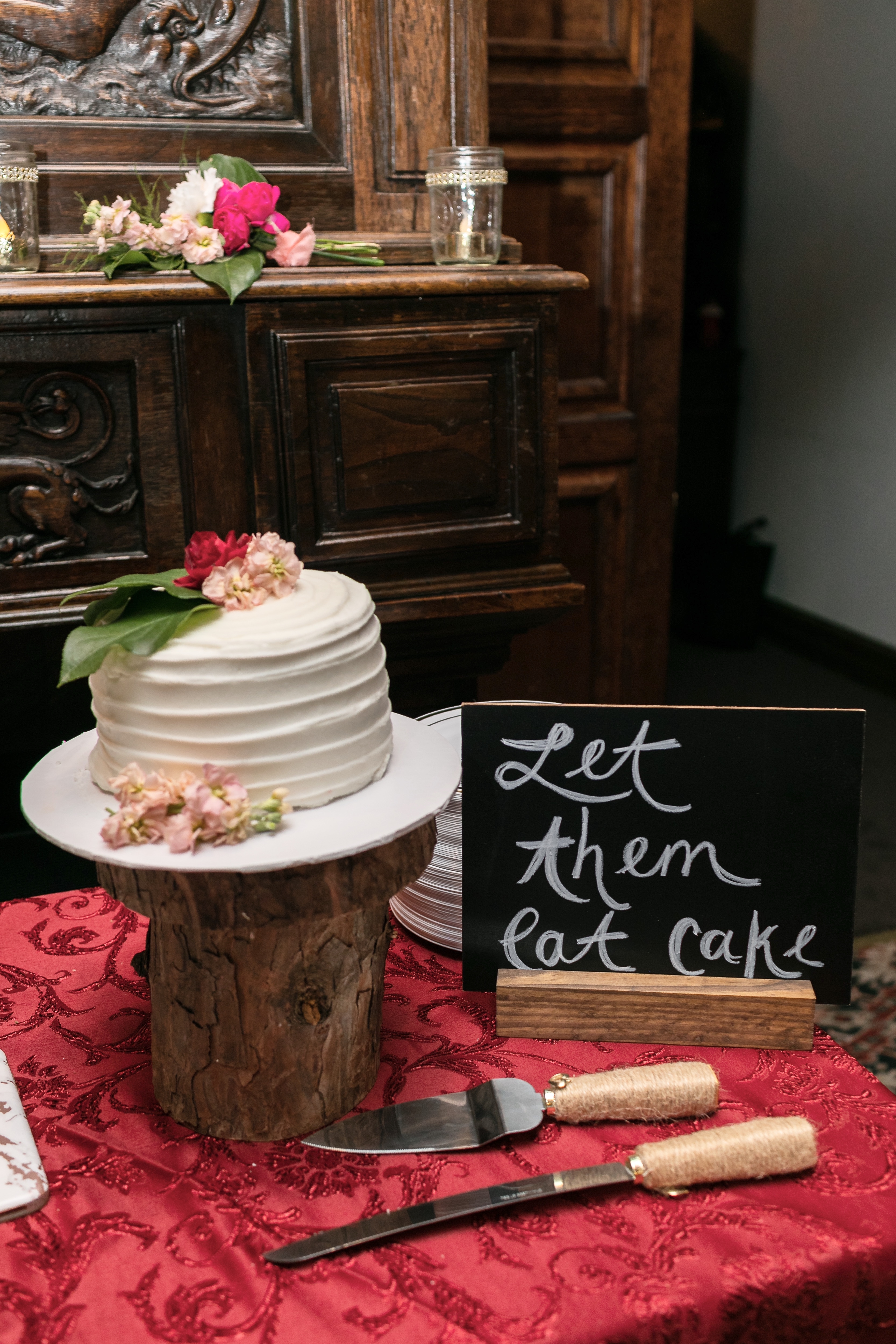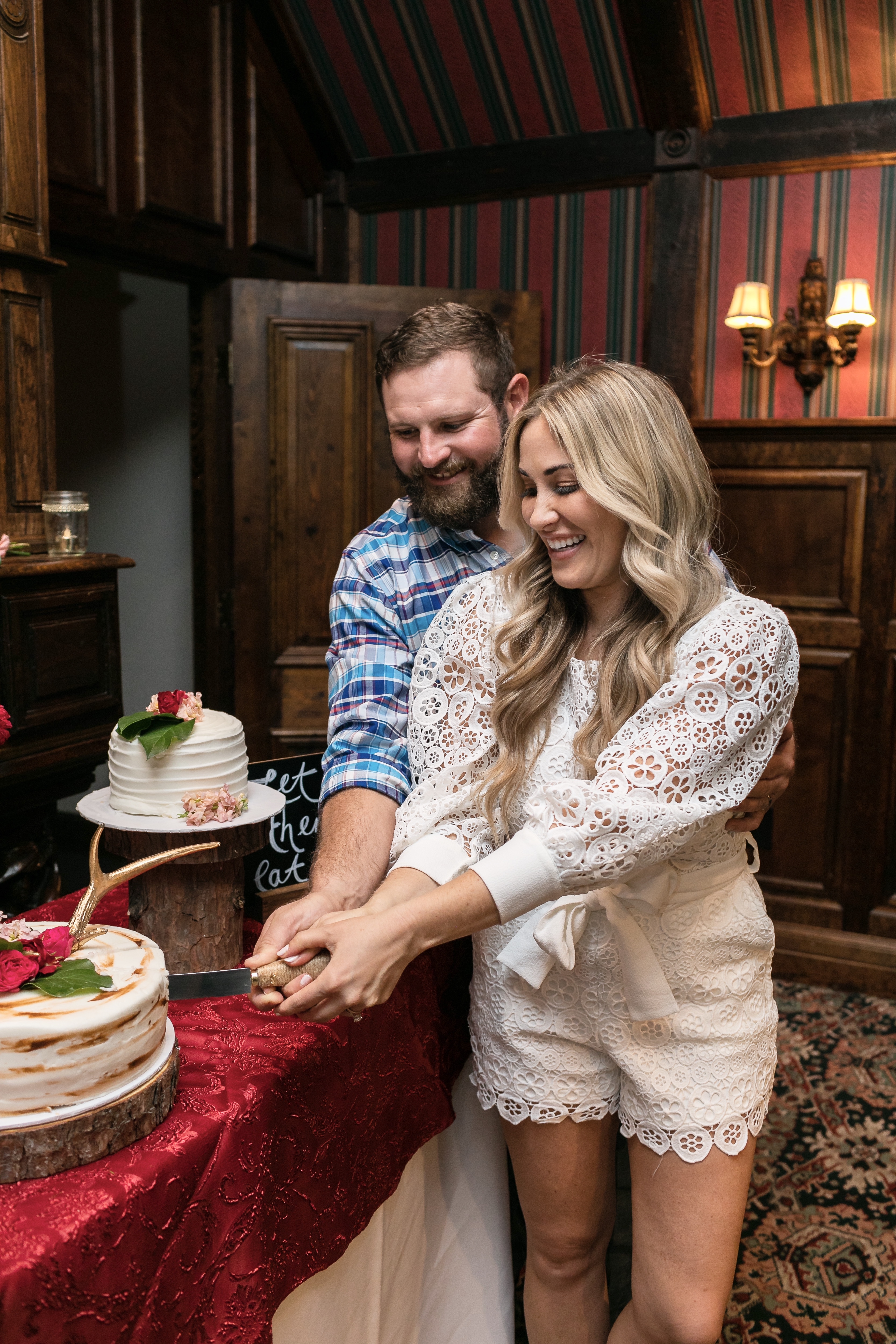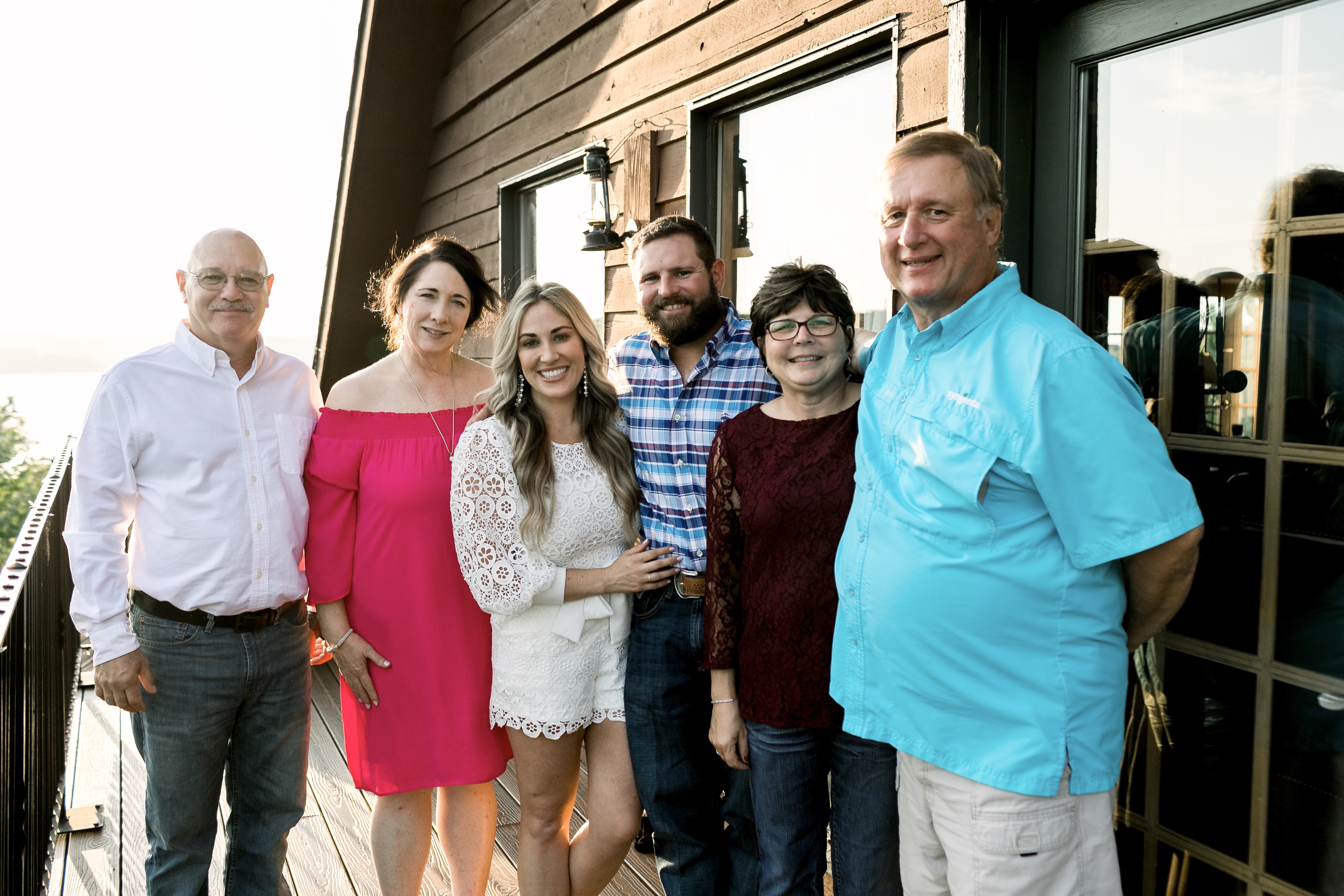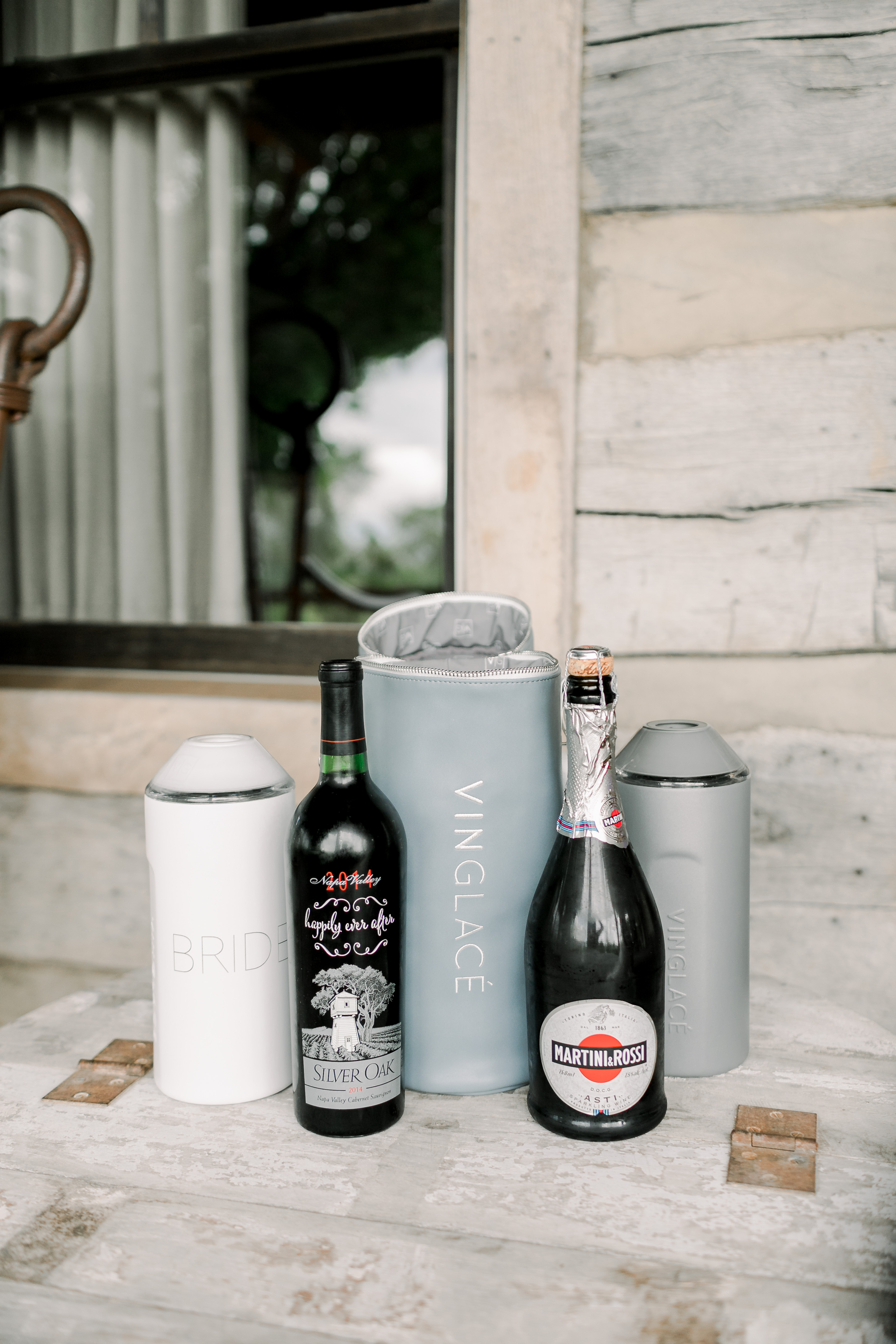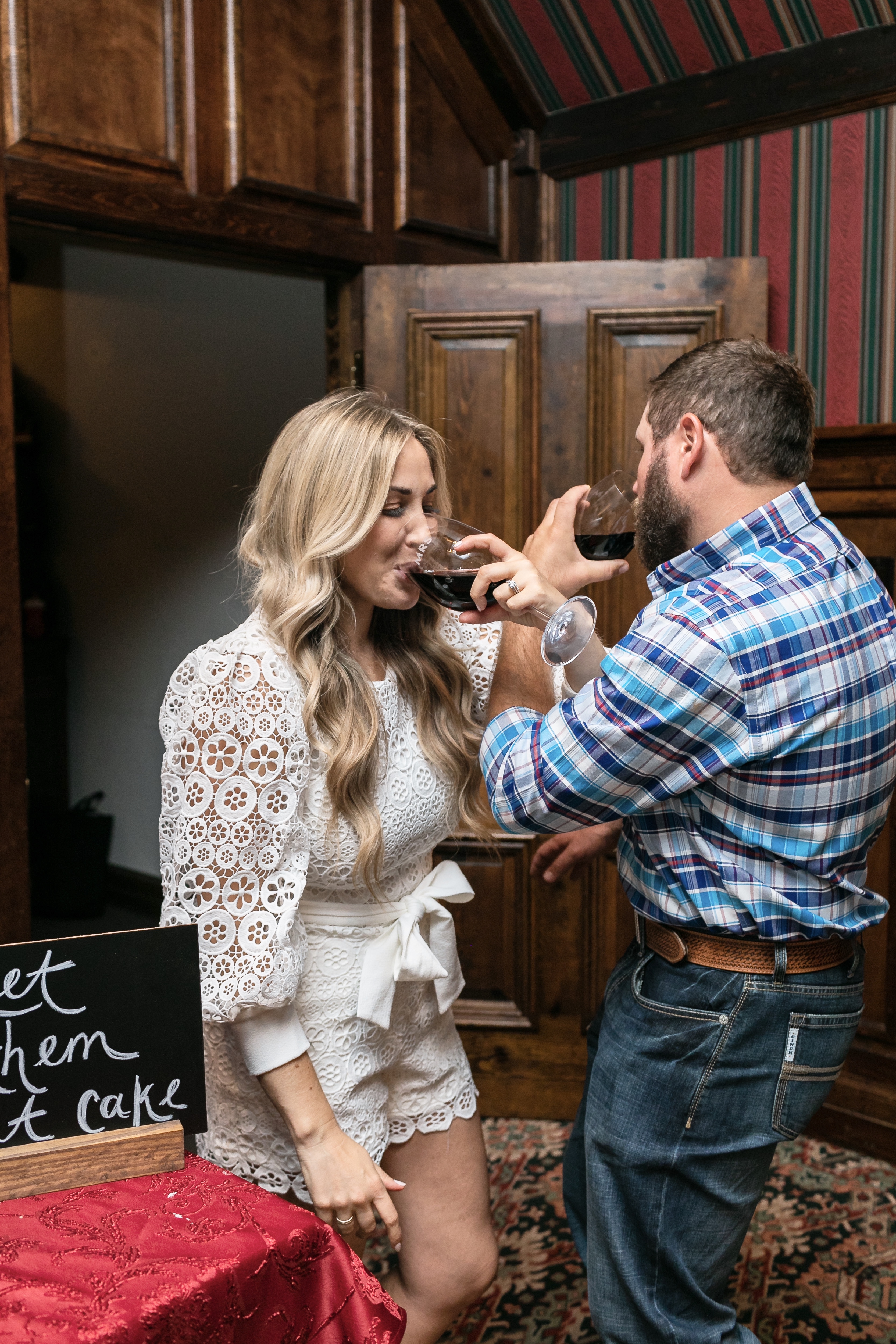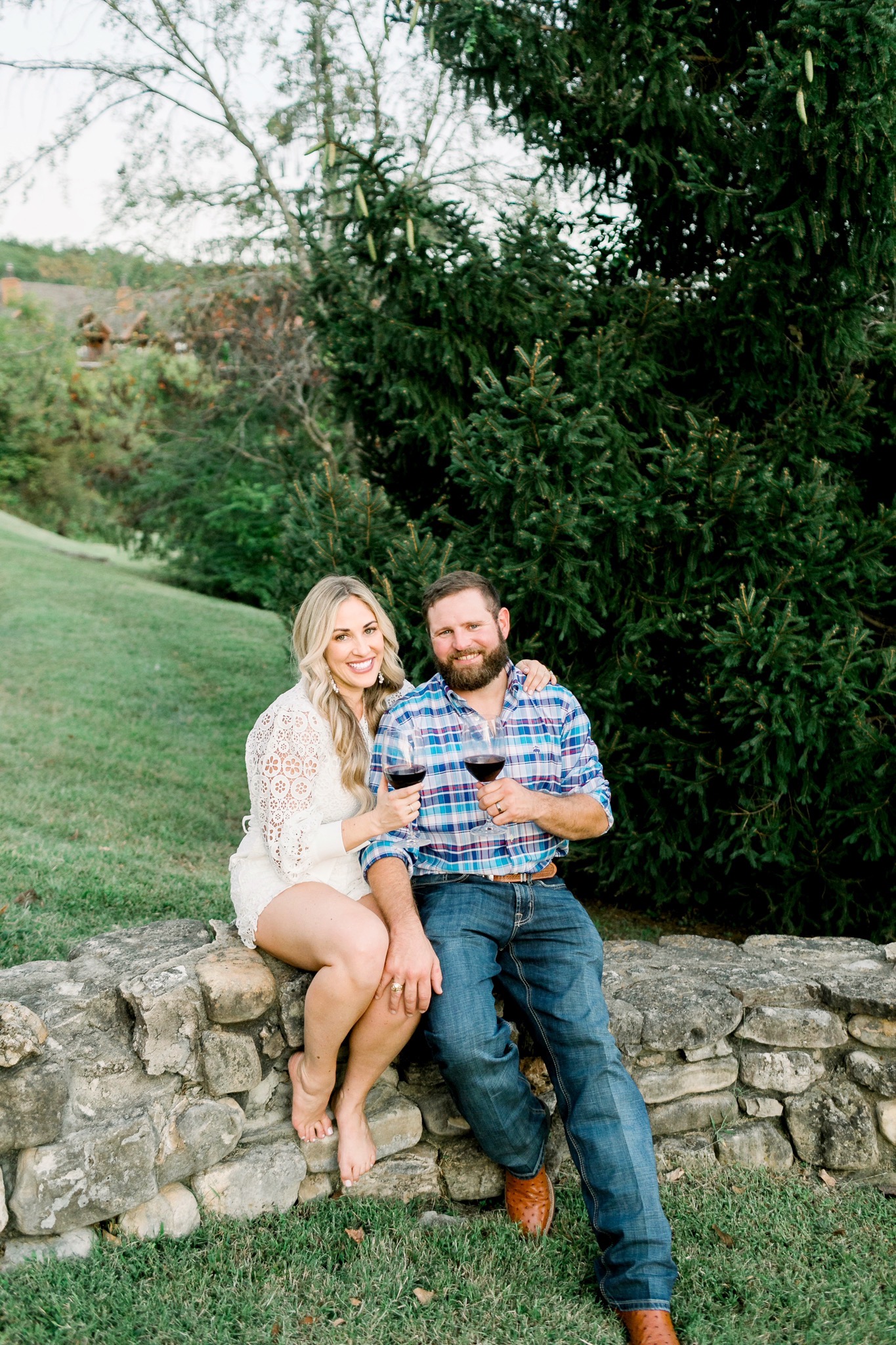 Rustic Wedding Reception Resources:
Venue – The Governor's Suite at Big Cedar Lodge
Guest Book – GiGi New York
Guest Book Pen – Graphic Image
Advice Cards – Kate Aspen
Card Box – Wedding Woodworks
Cakes – Small Cakes
Cake Stands – Rustic Wood Slices
Wedding Knife & Cake Server Set – Kate Aspen
Florist – EH Blooms
Rustic Bottle Openers – Kate Aspen
Rustic Bottle Stoppers – Kate Aspen
Wine Bottle Labels – Kate Aspen
Champagne & Wine Bottle Holders – Vinglace