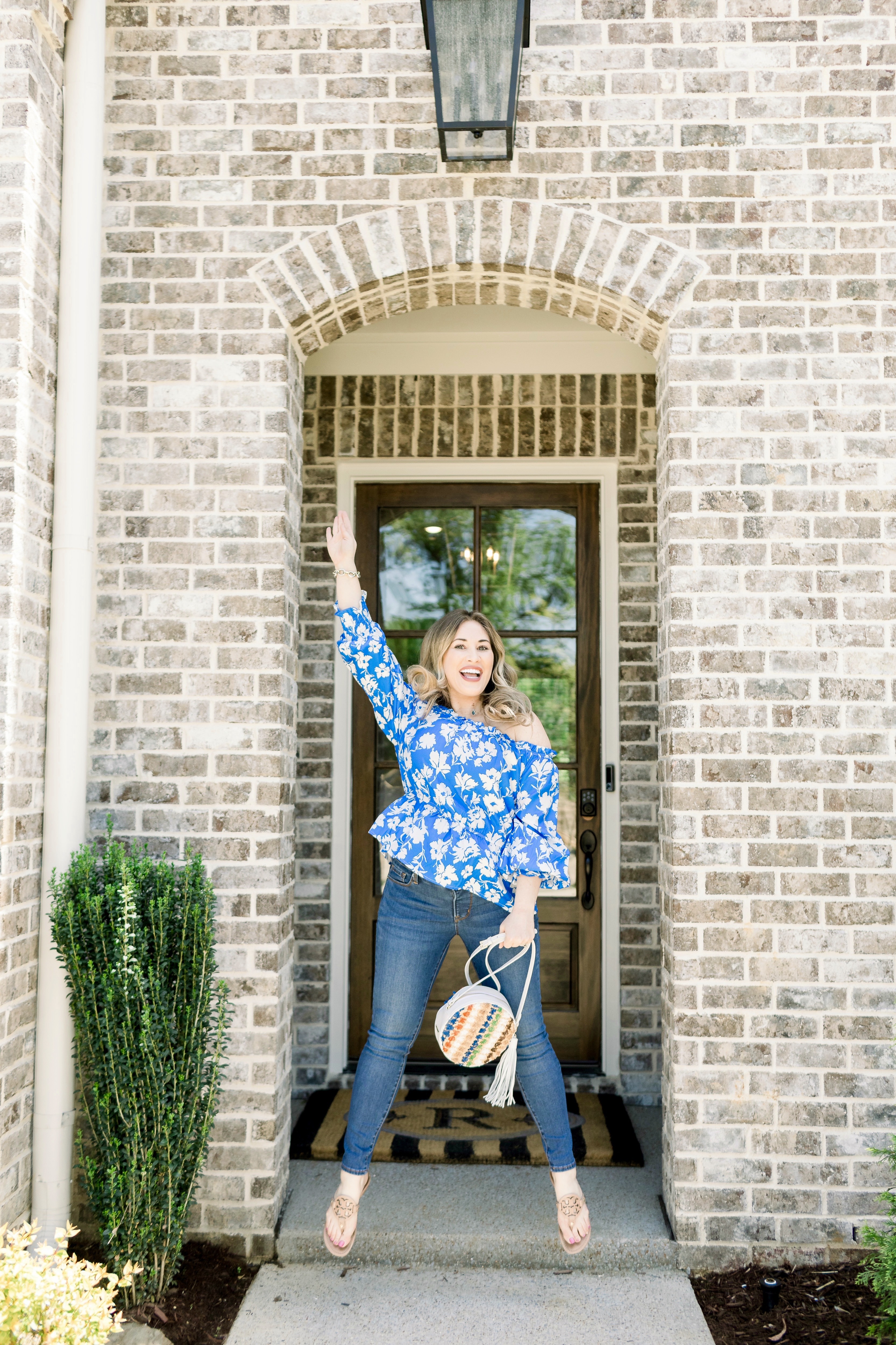 Today it's all about spring denim, and… today I'm actually wearing maternity jeans! I can't believe it's been 6 years since I wore my first pair with Leighton. SO much has changed; I'll tell you that! Gone are the days of uncomfortable maternity clothing, few options, unflattering styles. Today there are SO many great options!
I'm not going to lie, when I heard that these BLANQI denim maternity belly support skinny jeans were the bomb, I thought how awesome can they really be?? They're maternity jeans! They're probably uncomfortable and not cute. But I was wrong! Not only were they super cute, they were actually the perfect ankle length for me (that rarely happens as I'm 5'2!) And they are actually SO cute and flattering on! It didn't even look for feel like I was wearing maternity jeans. I am pumped y'all!
And BLANQI doesn't just have cute denim. They are known for their super soft, comfortable, supportive (and not see through!) leggings. They sent me a pair in black, and I could barely change back out of them when I was just trying them on lol. If you're currently expecting, you have got to check them out; trust me!
I paired this cute pair of spring denim with this fun, off-the-shoulder top from Red Dress. I was drawn to this pretty top first of all because of the pretty blue color. Second, I LOVE the cute floral print! And lastly, I can't get enough of an adorable OTS top! I'll be wearing it a ton this spring (until it's too short come summer lol!) I'm also sharing some of my favorite non-maternity spring denim below. Check them out and let me know your favorite denim brands!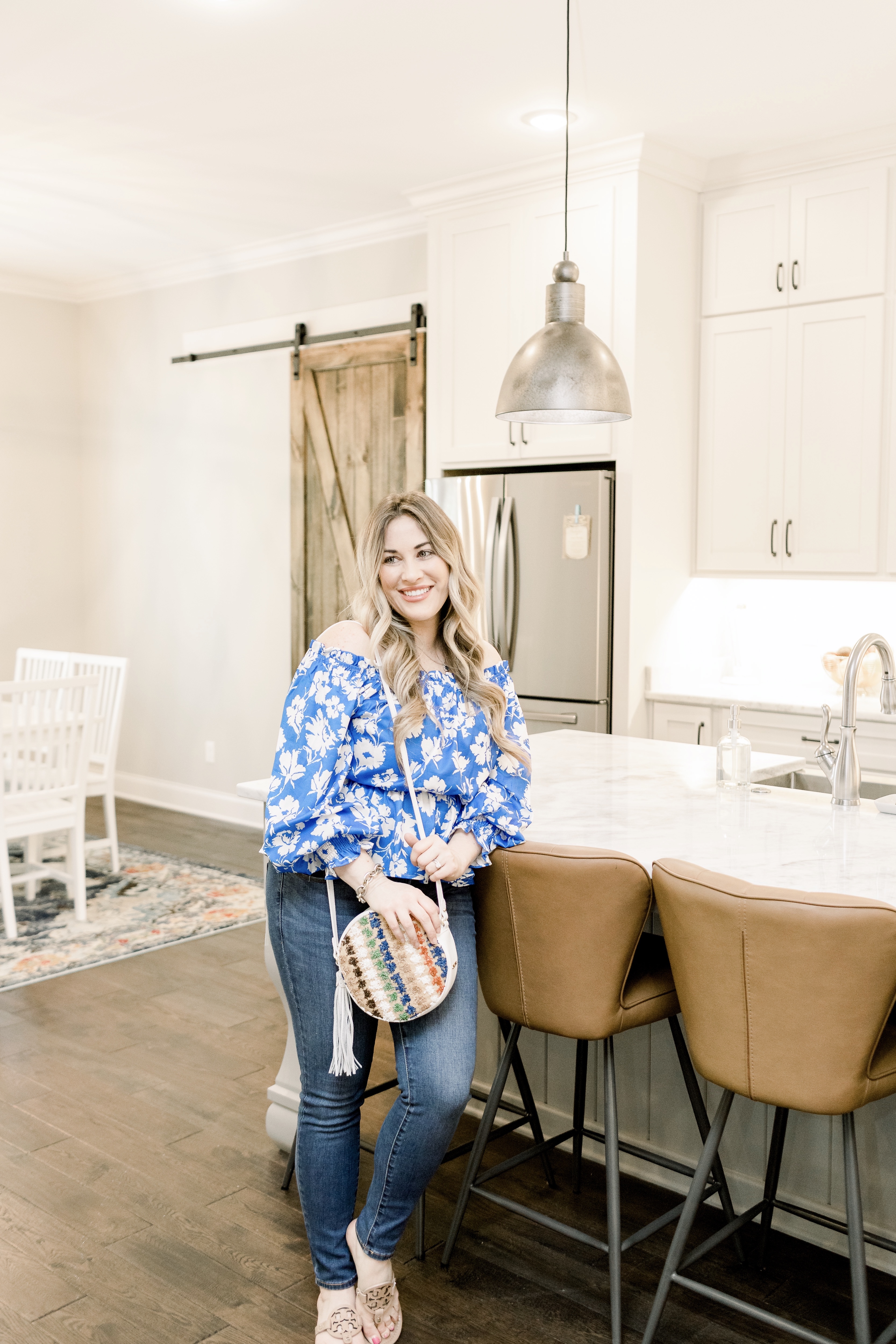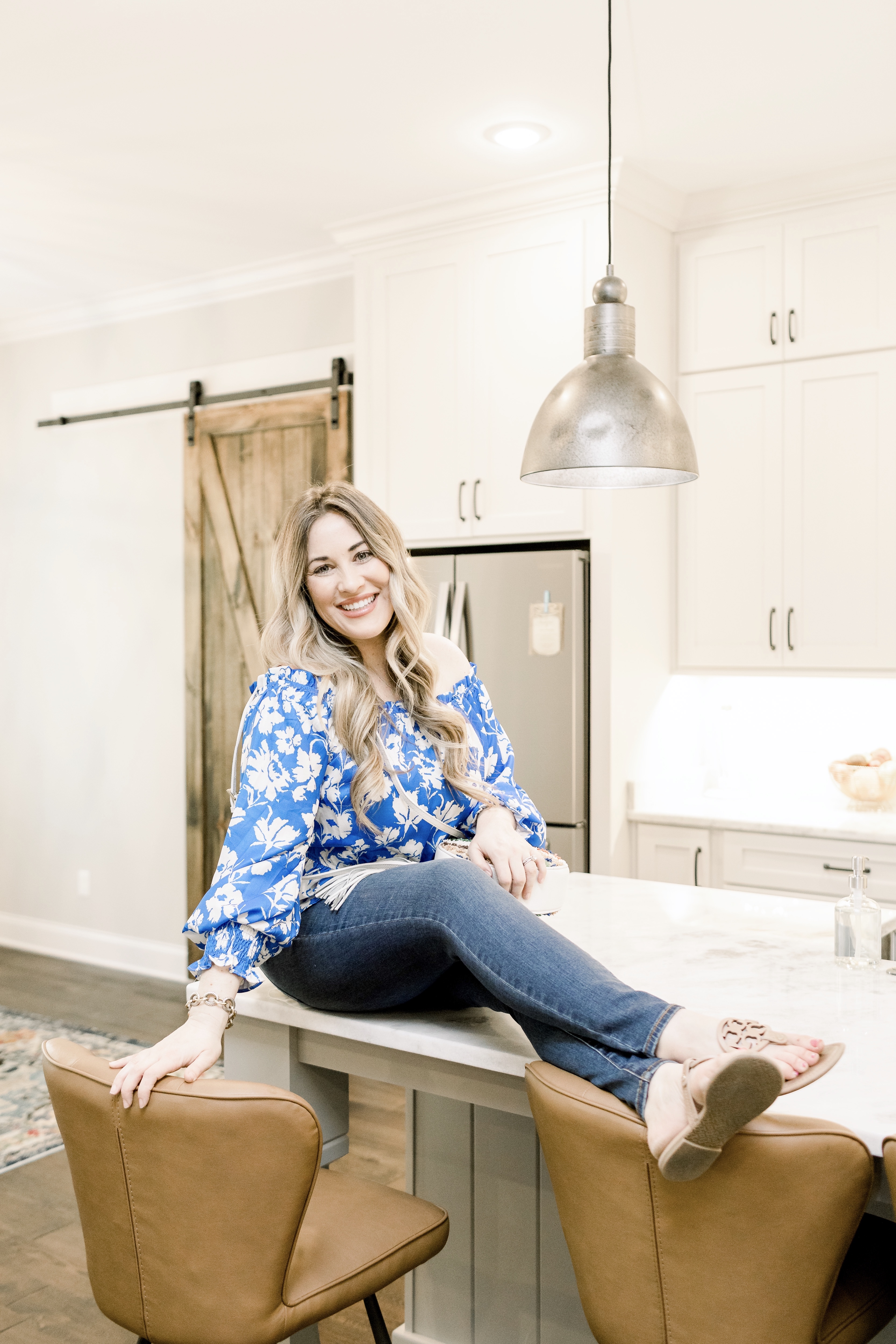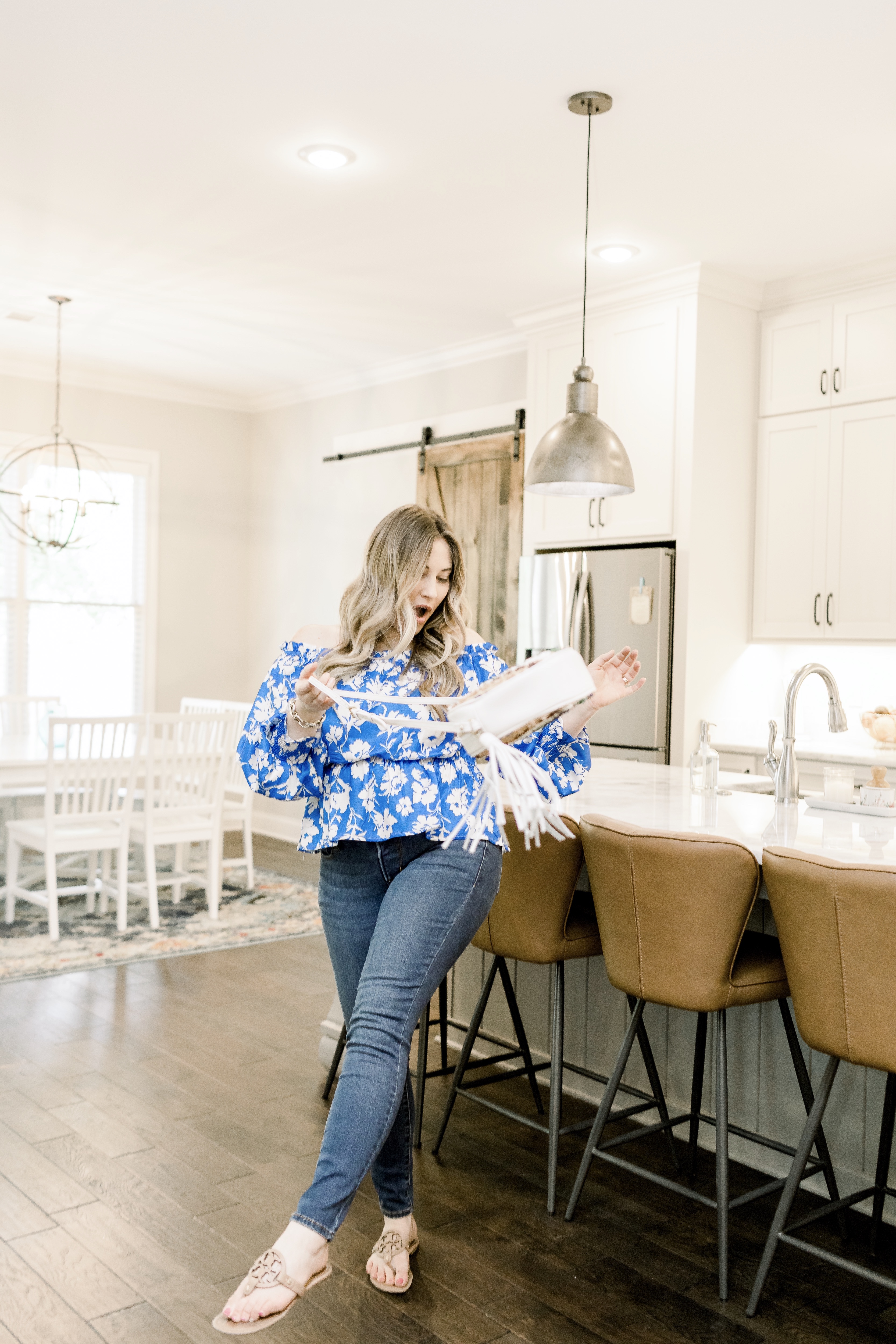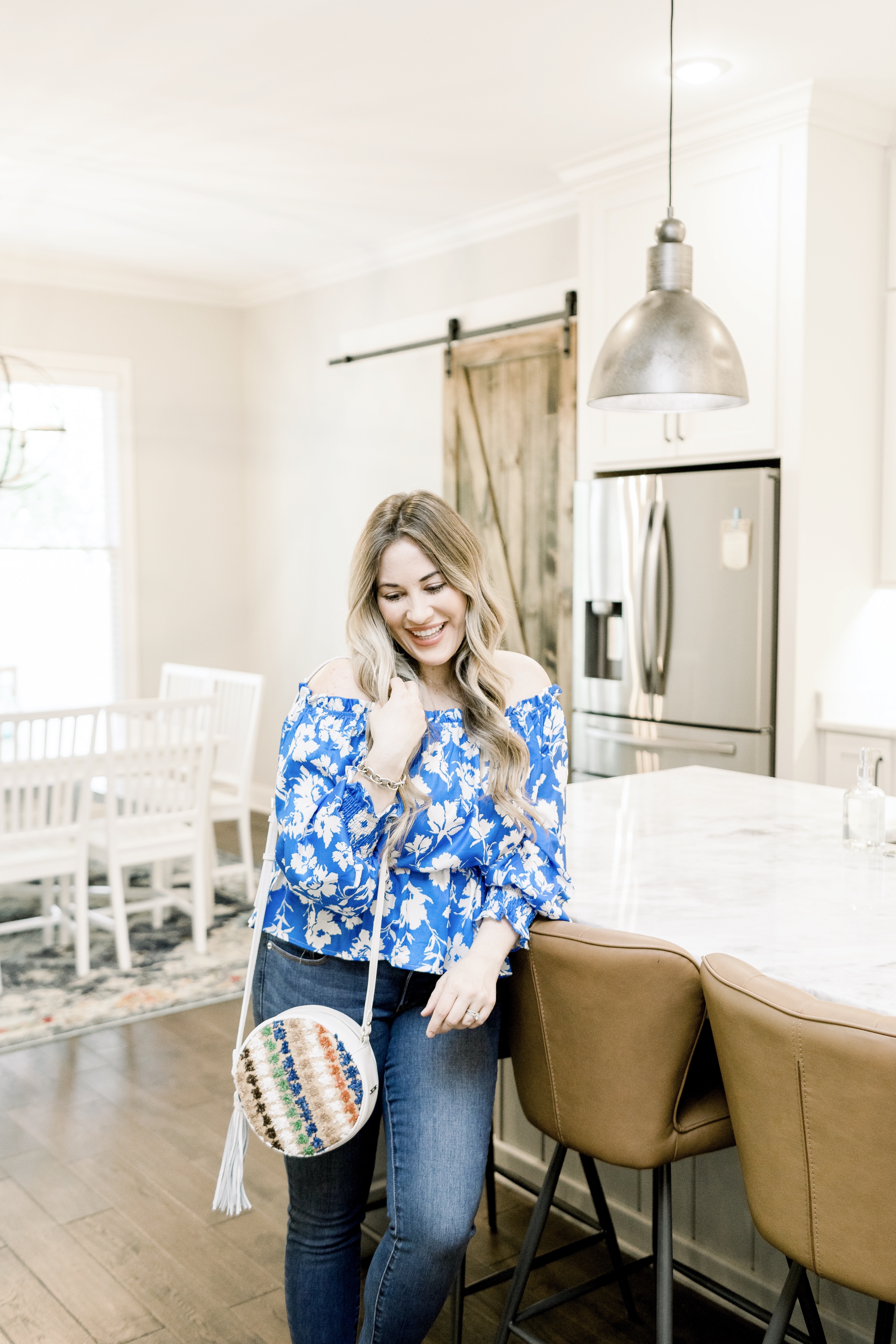 DENIM
Walking in Memphis in High Heels | The Fashion Canvas
~~~
The featured bloggers are Vanity & Me and Lady In Violet
because we loved their Athleisure Looks from last week's linkup!
Add your link below and make sure to follow the theme for your chance to be featured on our blogs.