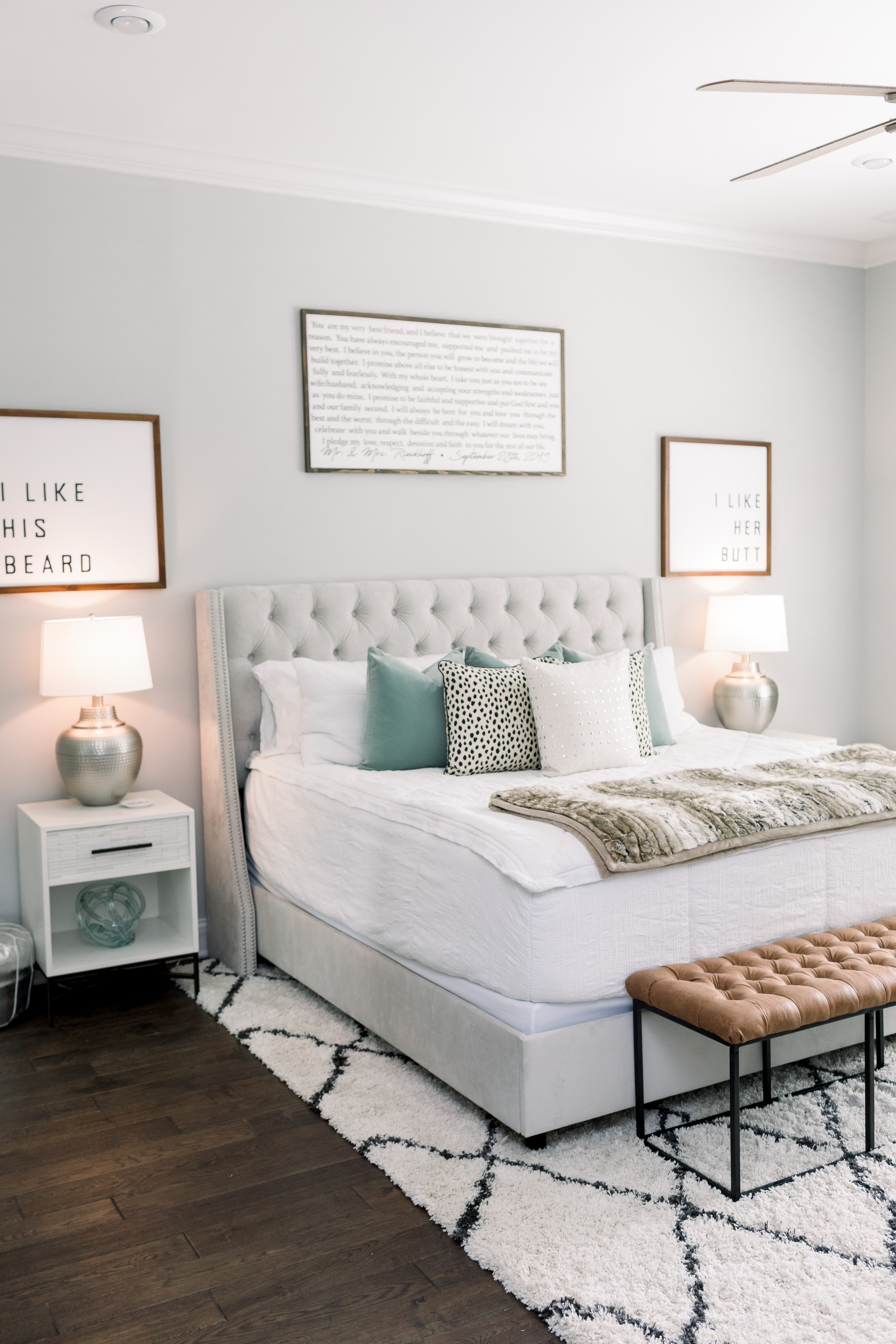 I know that I said that the kitchen was one of the first rooms we finished. But the room we really finished first was the bedroom, and second was the kitchen! There is no motivation to finish decorating better than to have a place to sleep lol!
I couldn't be happier with how our relaxing master bedroom turned out.
It is minimalistic but feels like an oasis for us. It's a place that is calming and most importantly, it has elements of both of us!
Above our bed, we knew that we wanted to have our vows framed and hung up. We had ours done by Wedding Woodworks, and I may or may not have cried a little when I saw this piece for the first time. Having this sweet reminder of such a beautiful day is so special to us!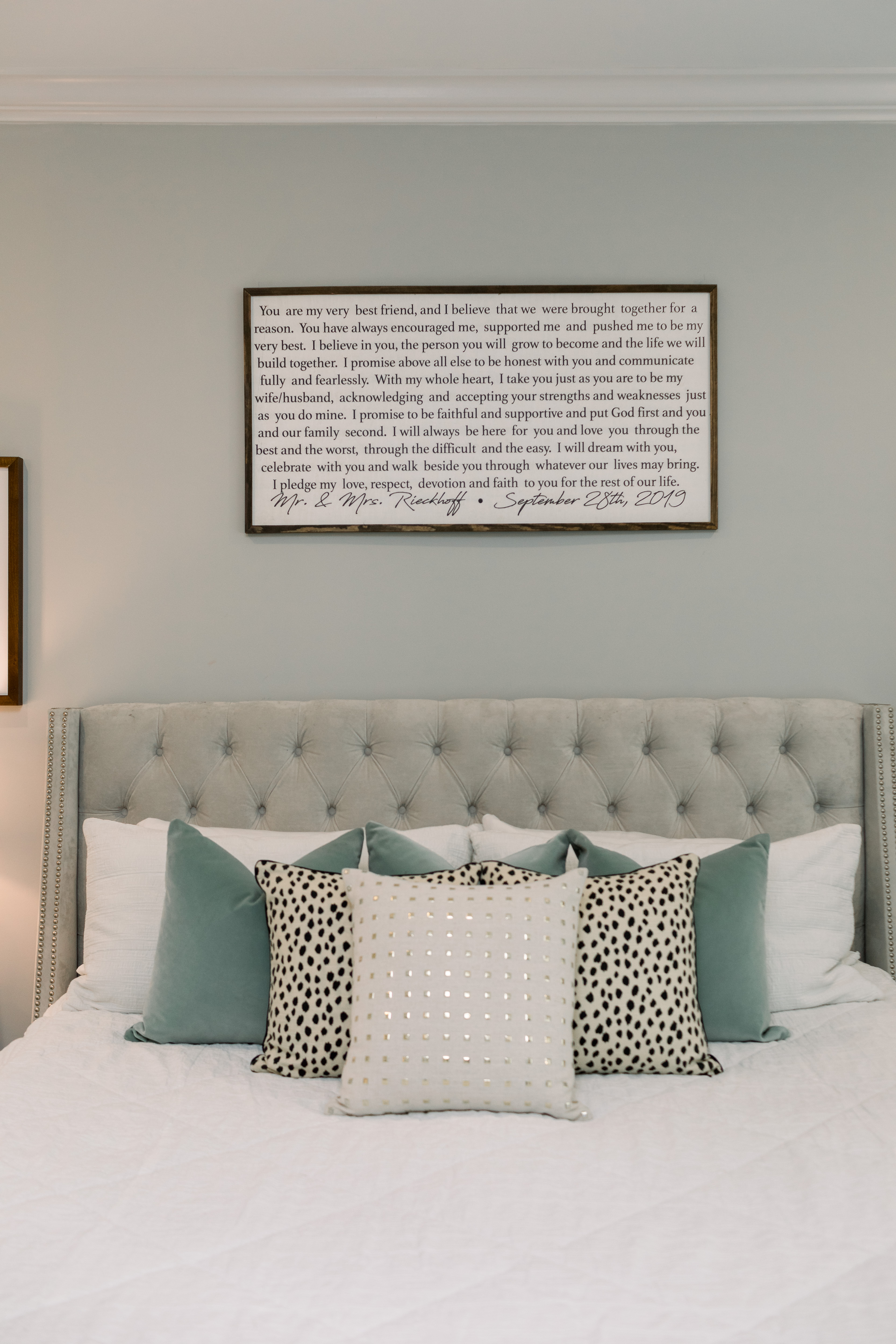 As I mentioned above, we have added some fun little elements for both of us. These signs on either side of the bed that say, "I like his beard" and, "I like her butt" are the perfect example of that. When we saw these, we thought they were too cute! I actually ordered them years ago and have just had them in storage waiting until we got married and moved in together lol. Naturally we had to hang them in our master bedroom!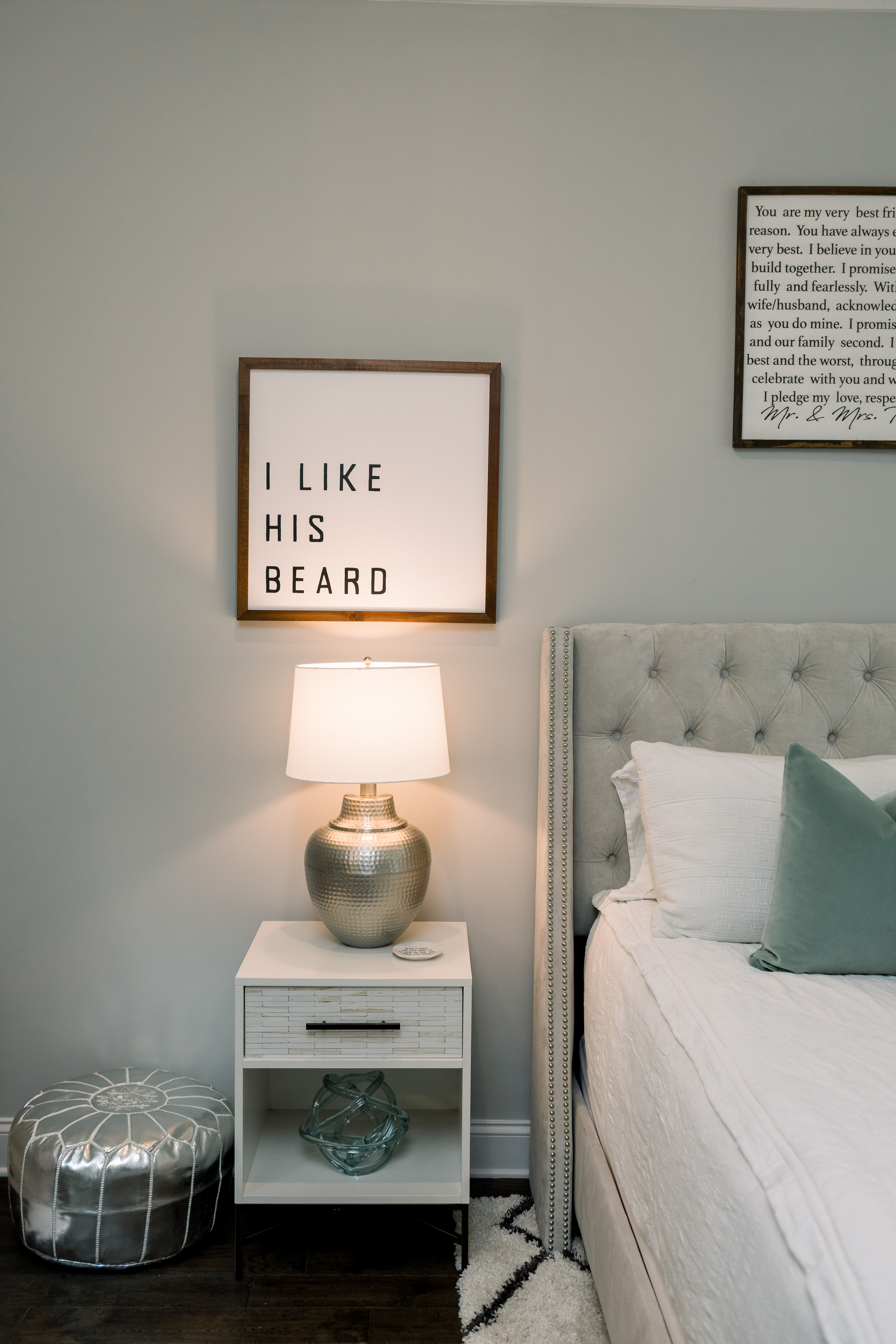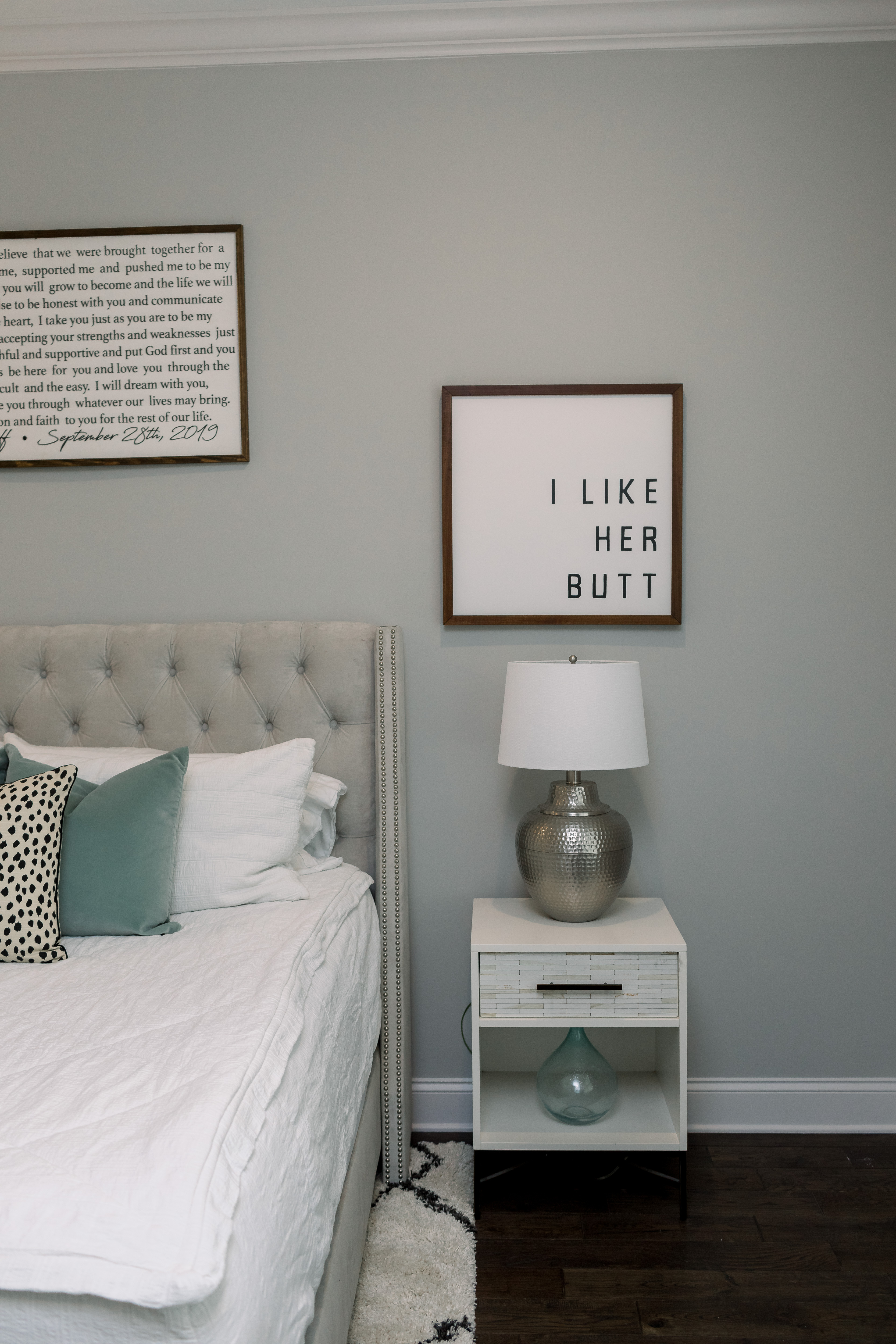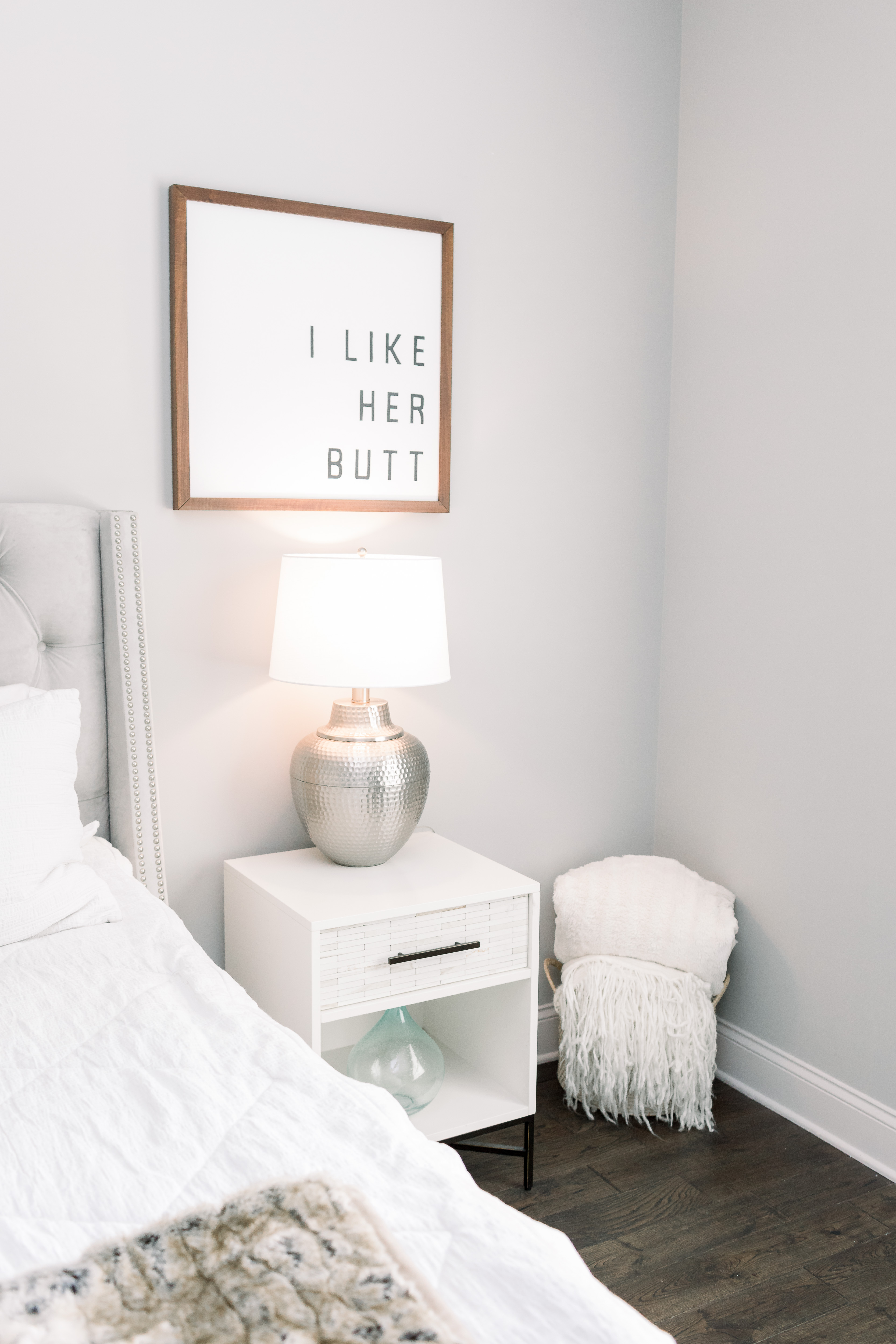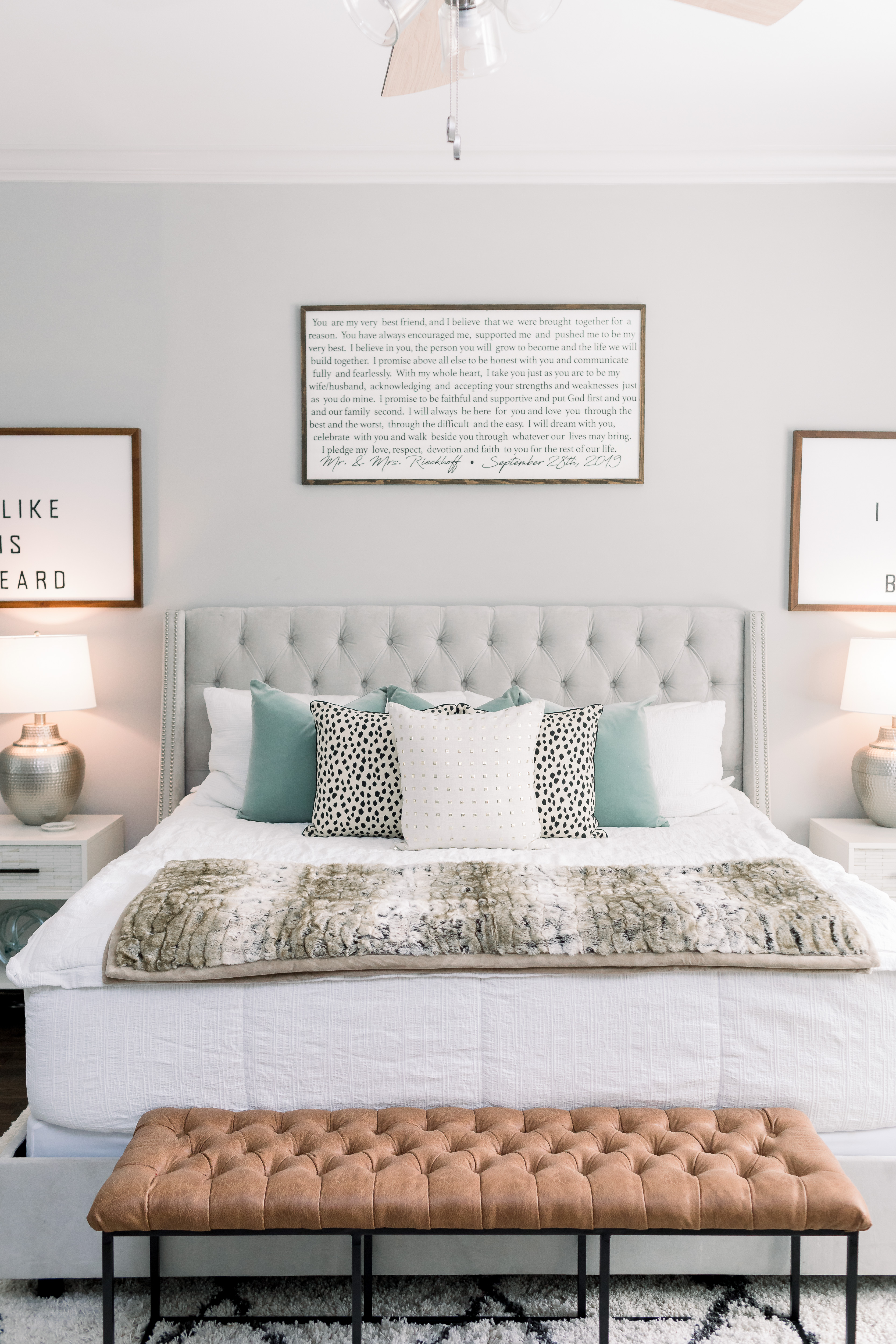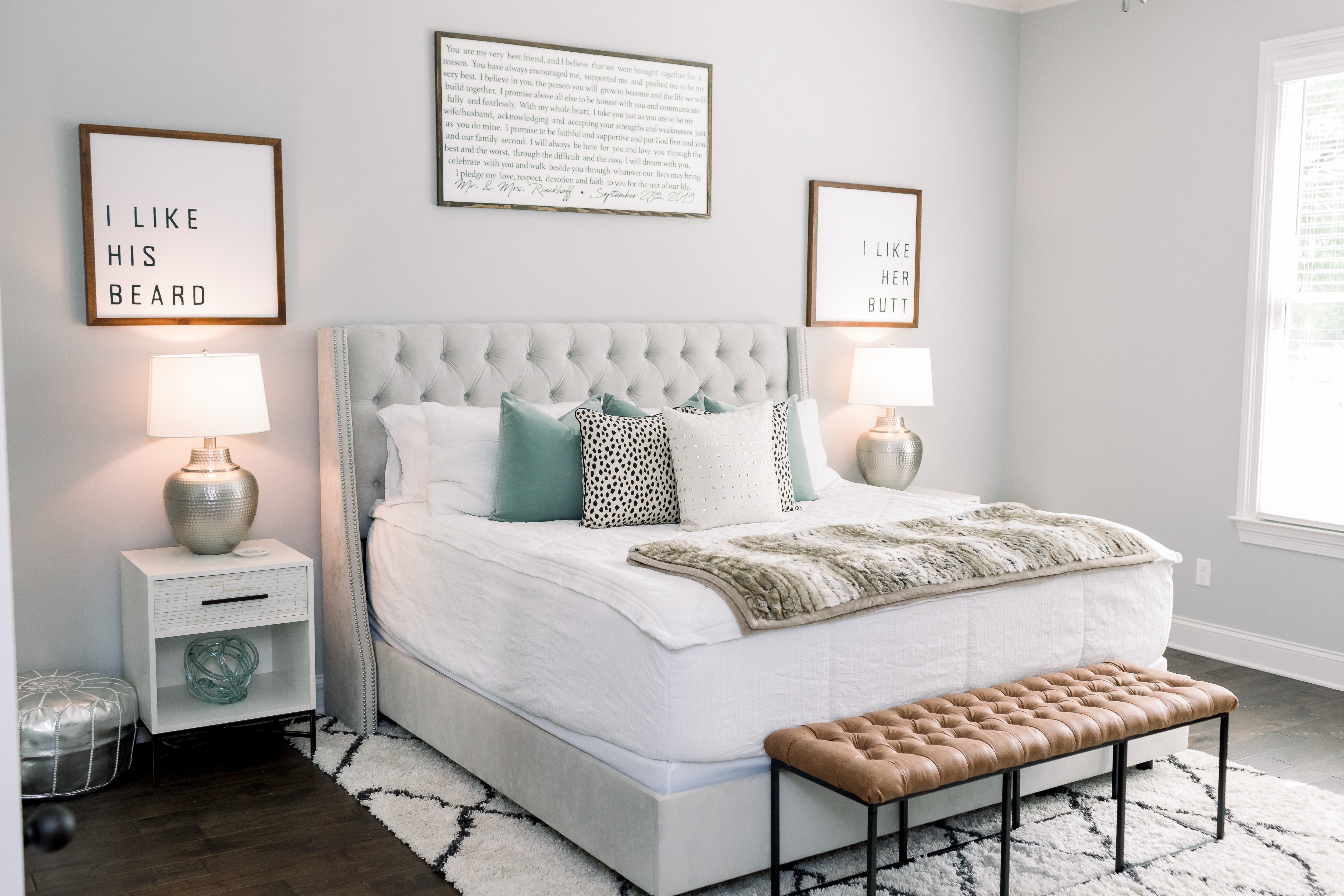 You probably remember this bed, bedding and pillows, nightstands and rug from our last house. I was worried at first that the bed may be too girly or glam for Matt's style. But I fixed that by swapping out my velvet bench for this pretty faux fur leather one and adding this Pottery Barn ombre throw blanket. It perfectly ties in more grey and brown in the room and adds some more manly touches to mix with my feminine ones.
Our pretty shag rug is a really cozy element that we absolutely love! The bedding in here is from Beddy's. Y'all know how much I LOVE Beddy's bedding (Leighton and Amelia have it on their beds if y'all remember that)! If y'all are interested in getting a Beddy's set for yourself or your kiddos, you can use my code MEMPHIS20 to get 20% off your order!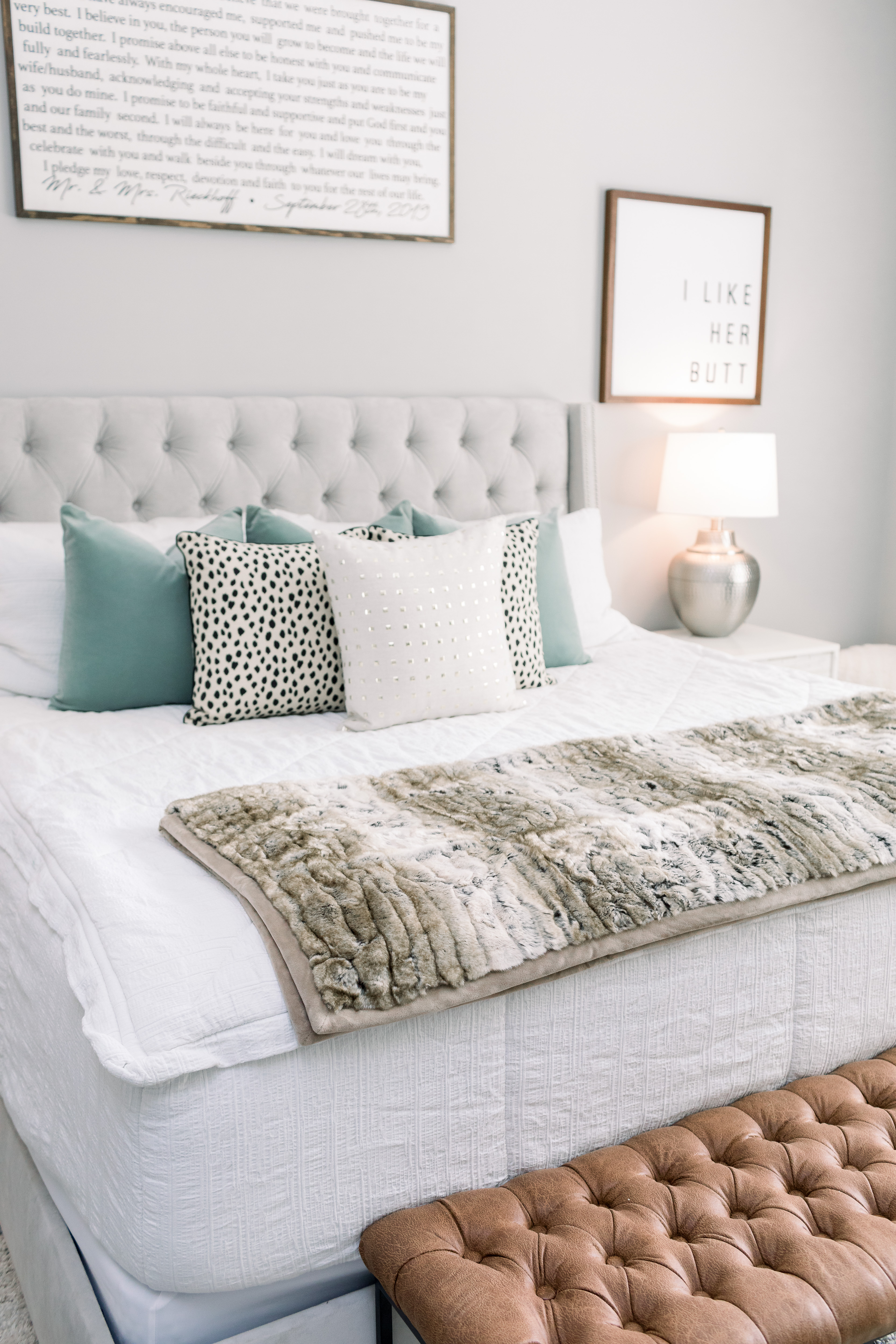 SHOP MY RELAXING MASTER BEDROOM: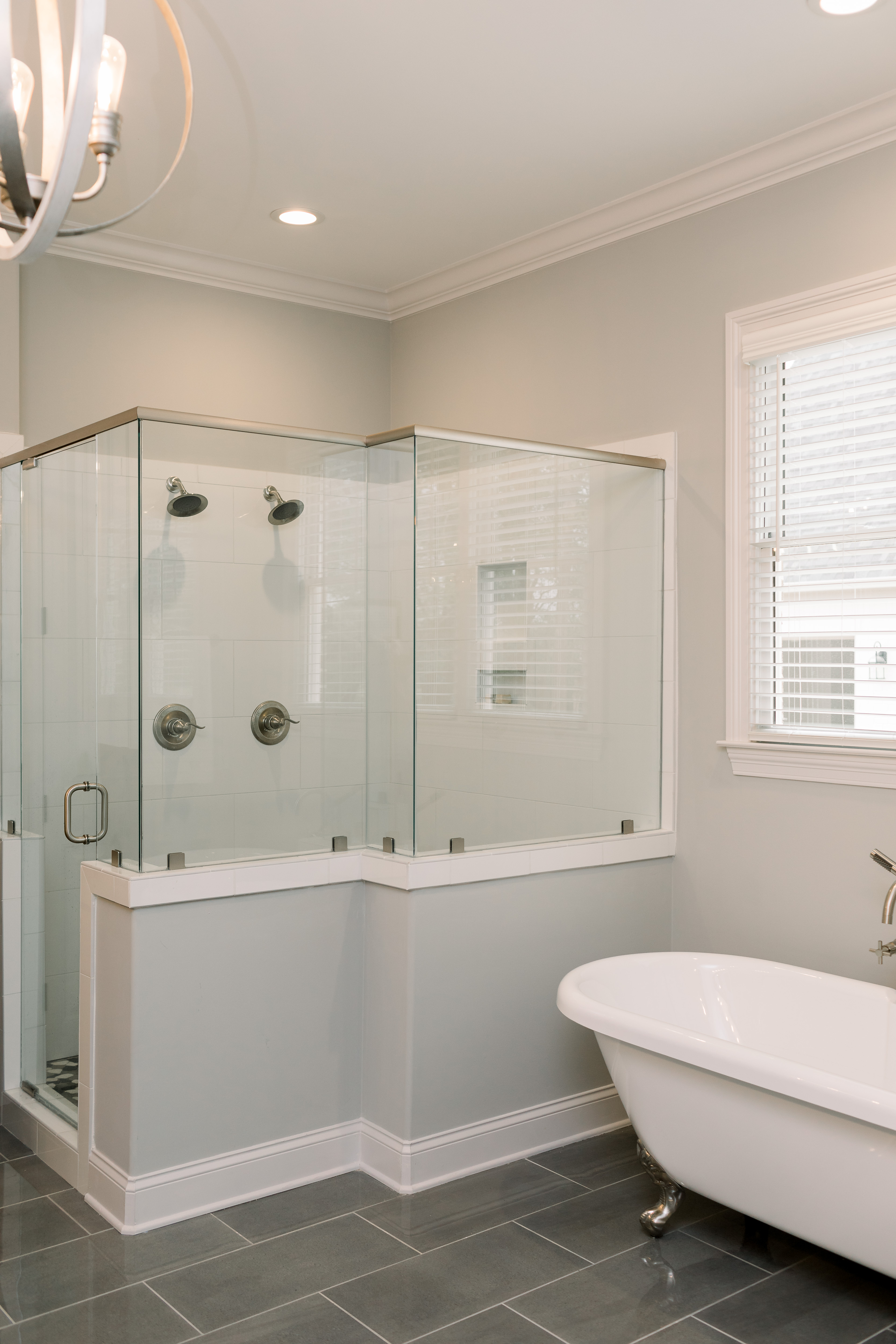 As far as our master bath goes, the star of the show is easily this gorgeous claw foot tub! When we were making the decision on what tub we wanted, I was torn between this one and another one. After seeing it all come together, I am elated that we chose to go with this claw foot one! It just adds a super elegant touch!
I still want to add a pretty little bath mat, stool and bath cubby to the area to really make it a pretty oasis. Maybe even add a pretty little plant on the stool too since this bathroom actually gets pretty good natural light.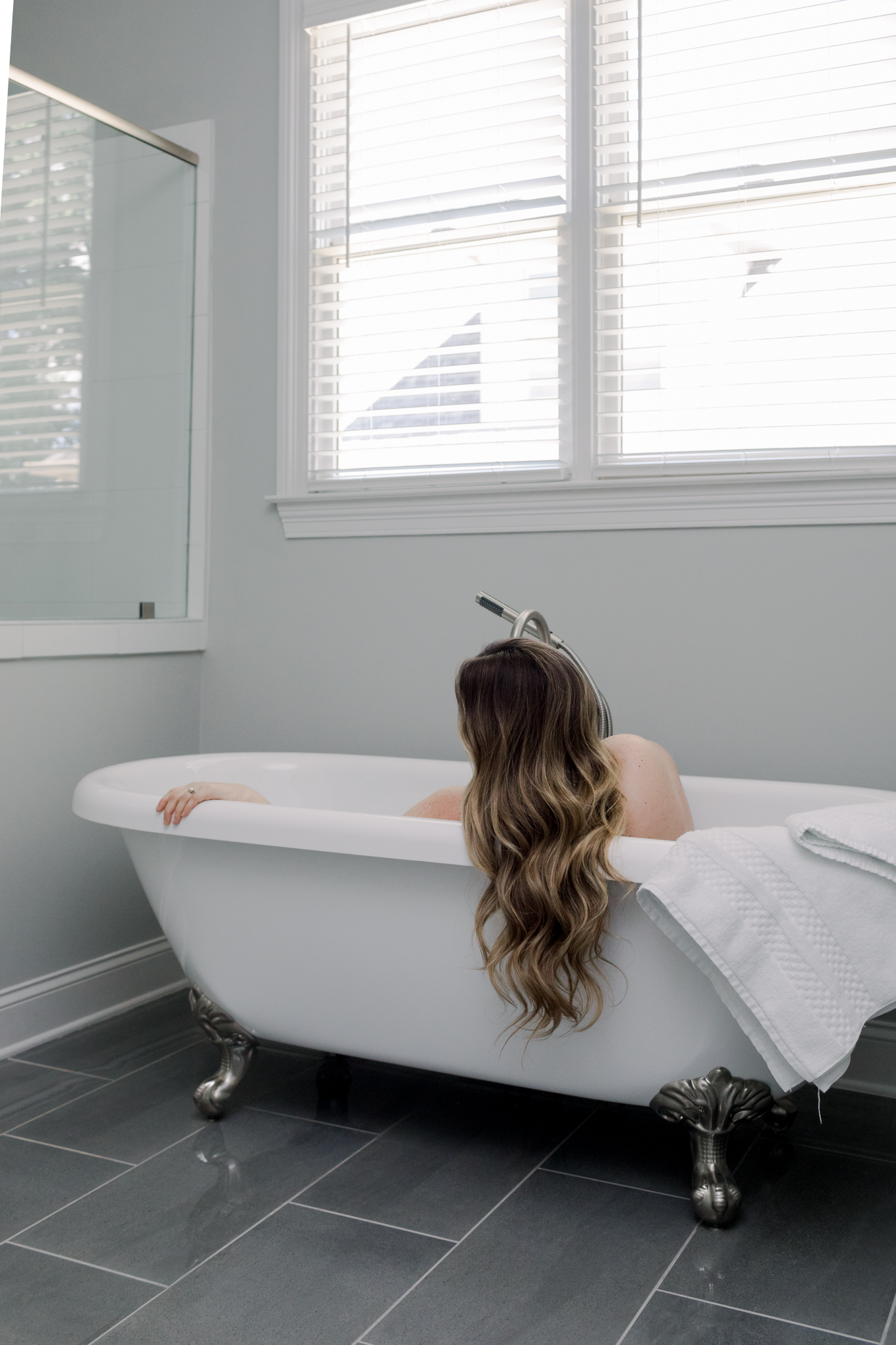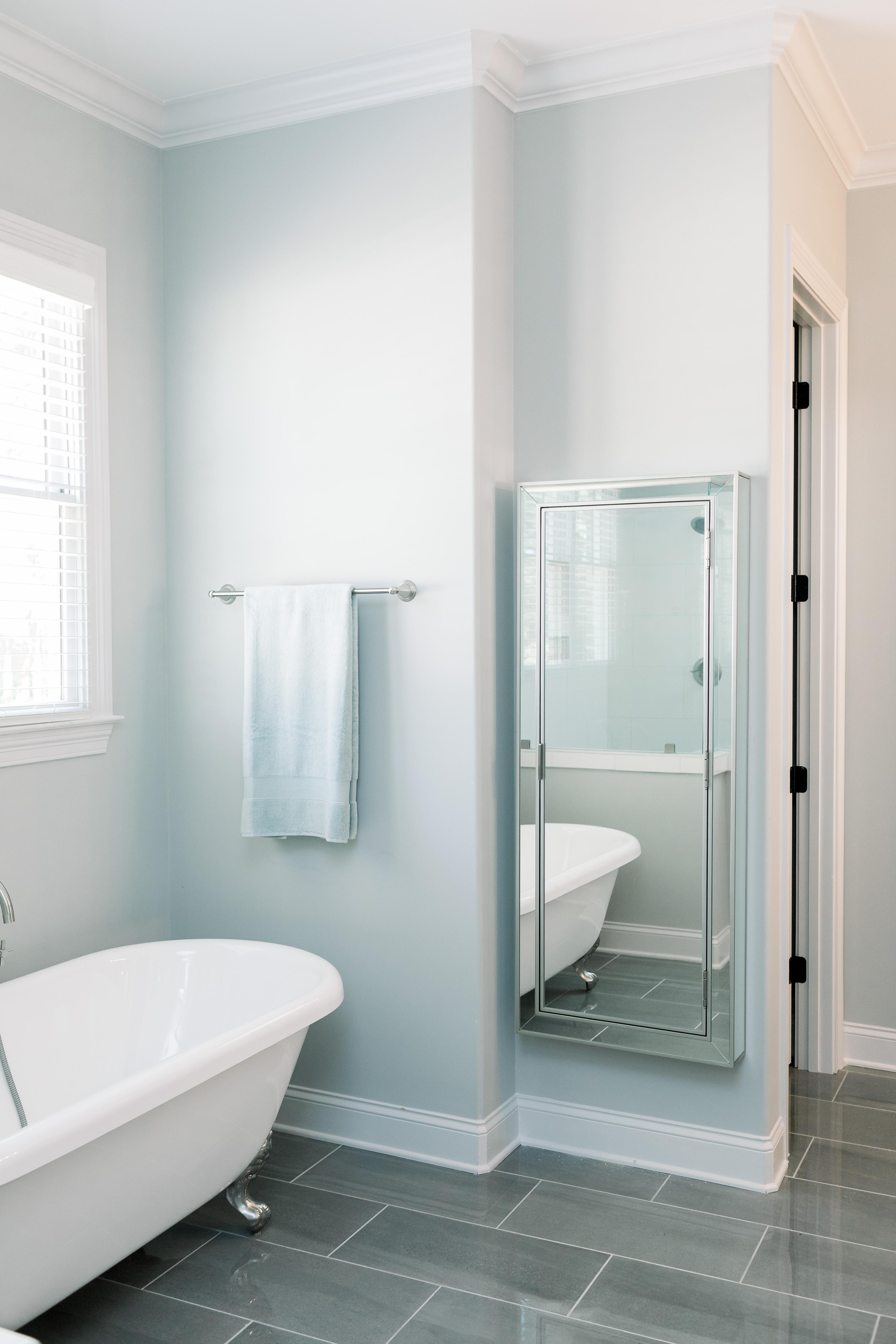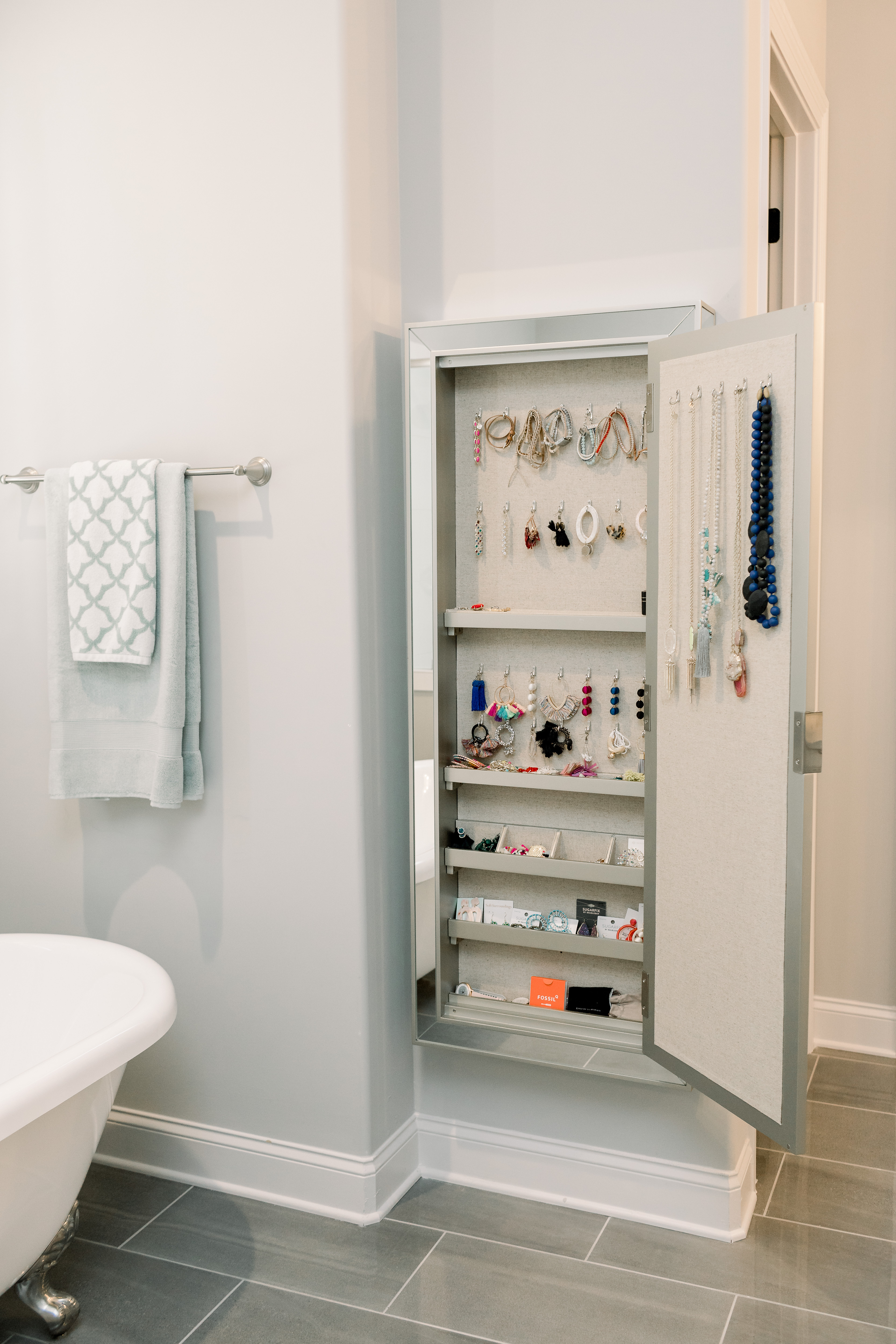 My mirrored jewelry armoire is definitely another one of my favorite parts of this entire room. It holds everything so nicely and is just a brilliant way to display all of my jewelry (and I have a lot of it). Plus, having a nearly full-length mirror in here doesn't hurt either! You can find some pretty and similar ones here here here and here.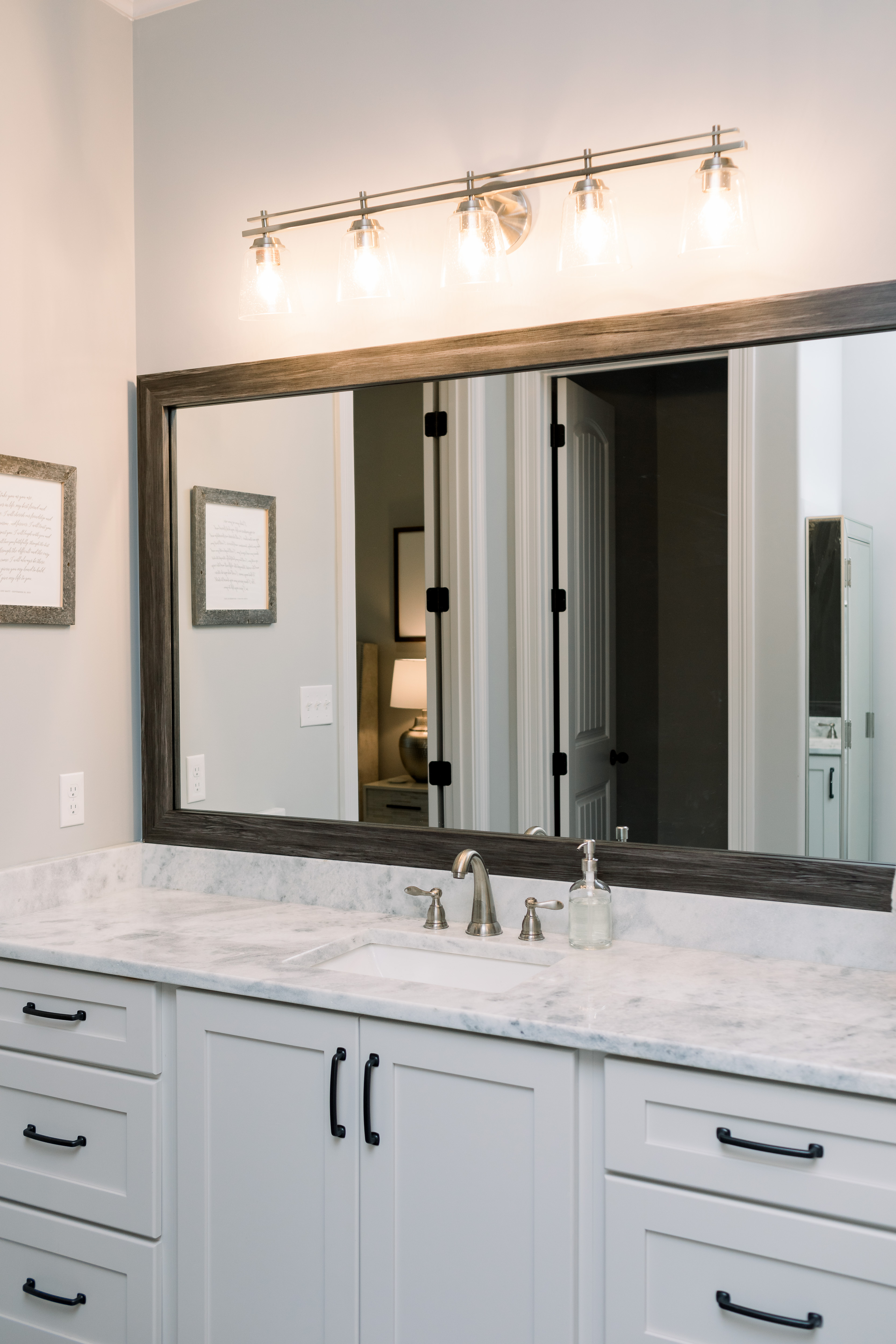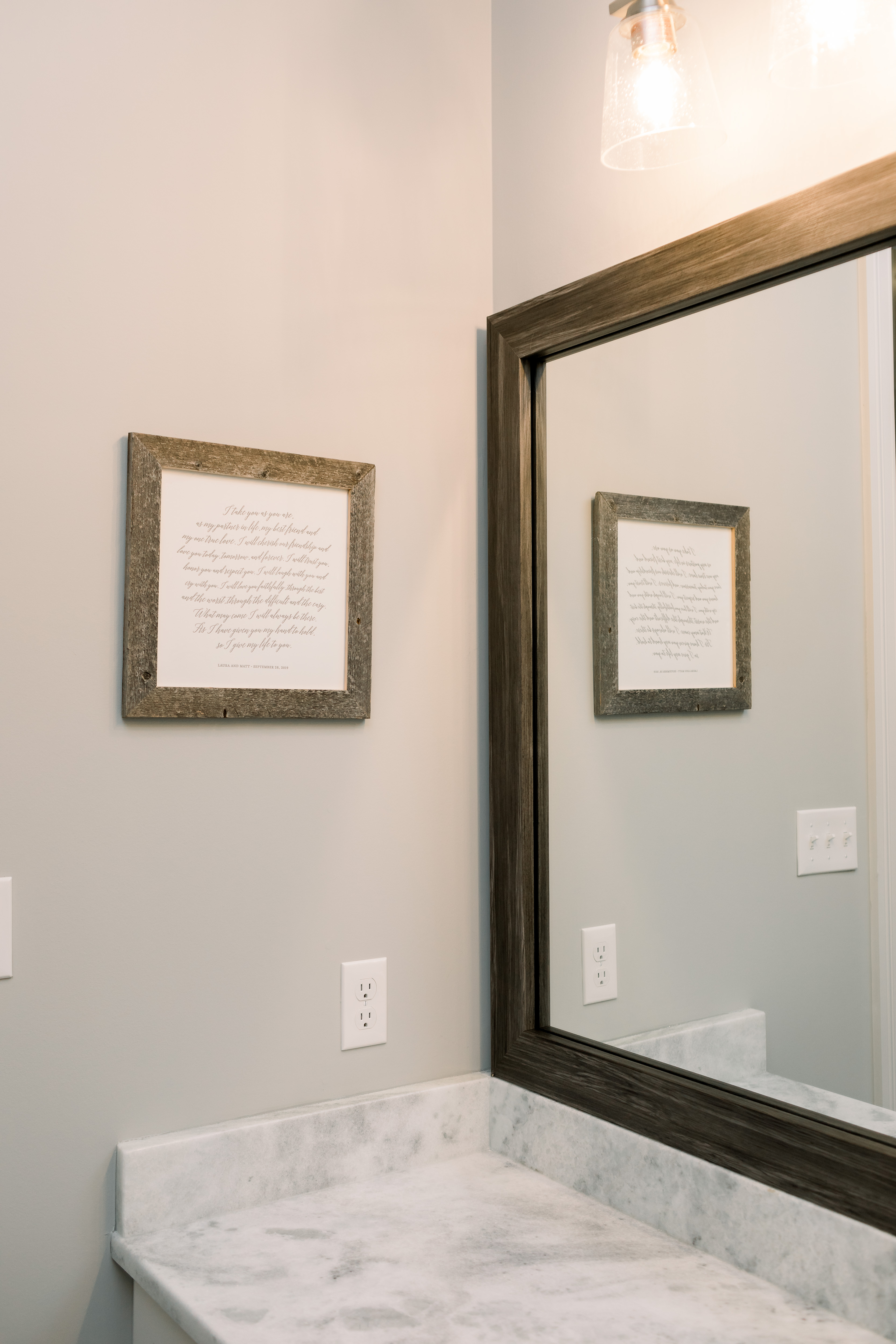 If you were watching any of the progress of this bathroom over on Instagram Stories, you know that I asked y'all for some help choosing a frame for our mirror. The builders put in a builder-grade, unframed mirror. We decided to frame it ourselves using MirrorMate Frames. I couldn't be happier with how this turned out! I think the dark frame really makes it pop. It was so easy to put up, and I can't say enough good things about ordering from this company! If you're interested in trying them out, you can use my code MEMPHIS15 for 15% off your order!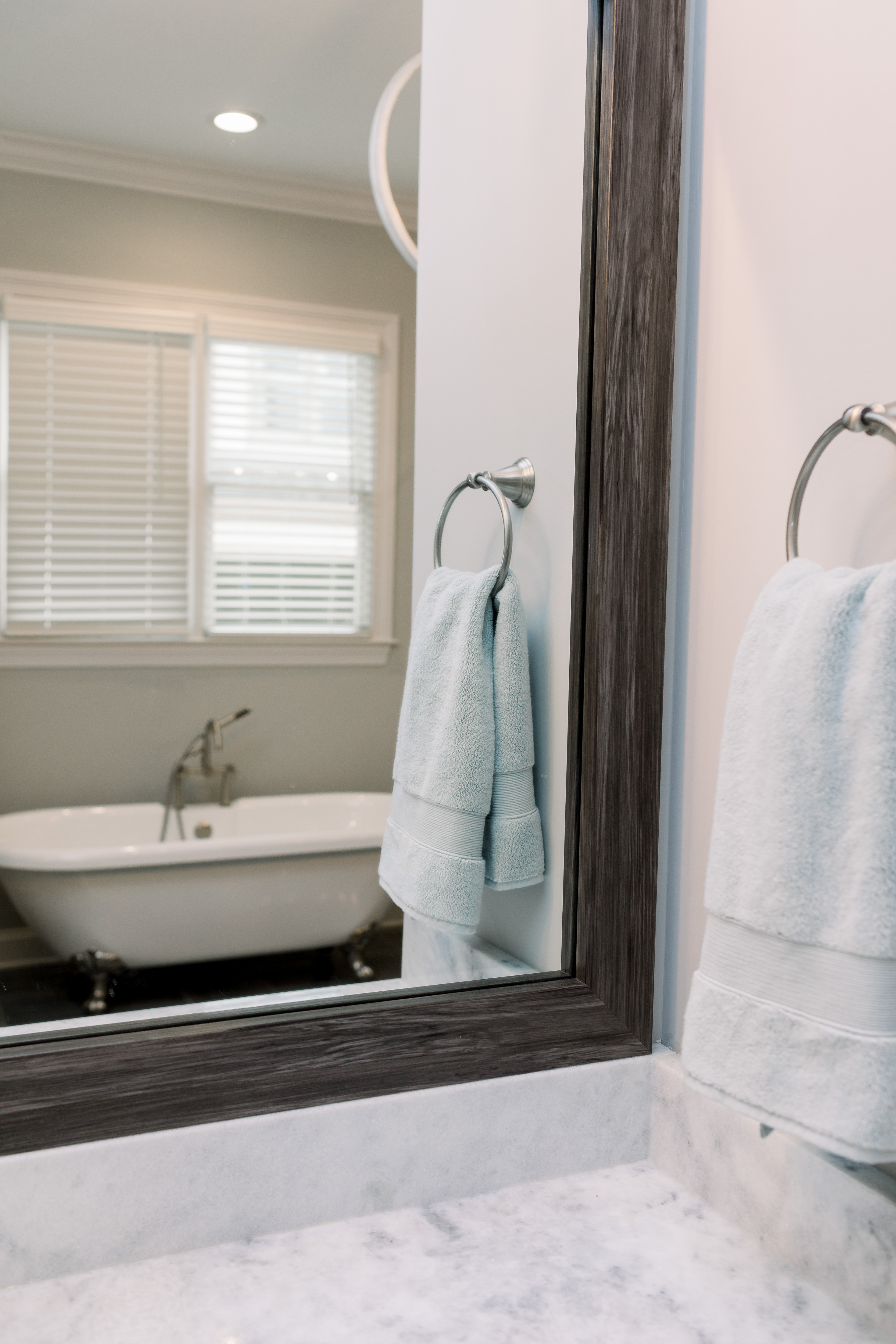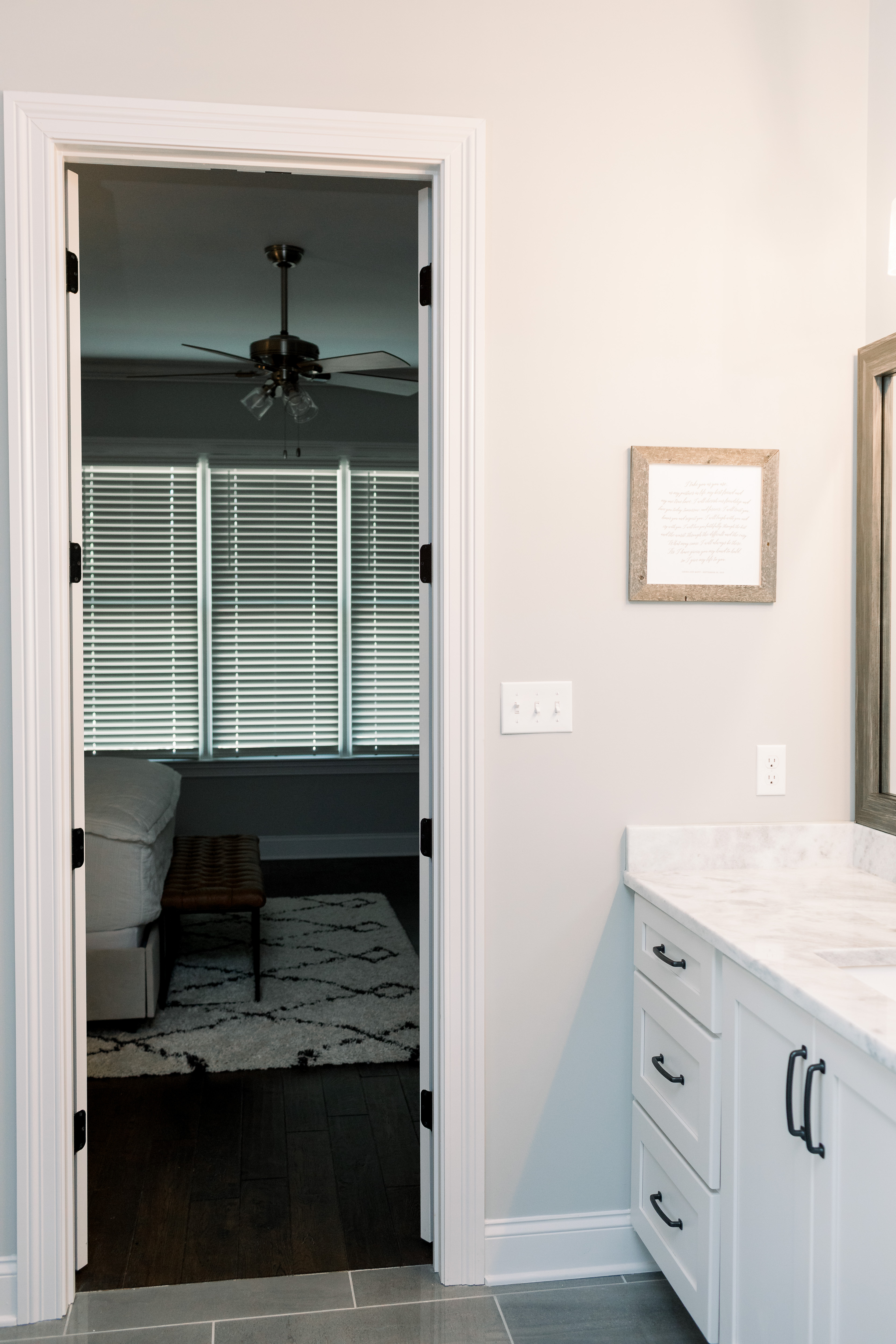 We have our own separate closets in the bathroom too, which I love! It is so nice to each have our own, and having them in the bathroom is SO much more practical. We even have built in dressers in there. I am still getting it all organized and decorated, but I can't wait to share that soon too!

Over all, it has been so fun to see everything come together. From seeing the room totally empty, to seeing all the flooring go in, to walls being painted and now this. It's just been such an amazing experience! I'll be sharing our living room, dining room and patio next so stay tuned!
SHOP OUR SPA INSPIRED MASTER BATHROOM: