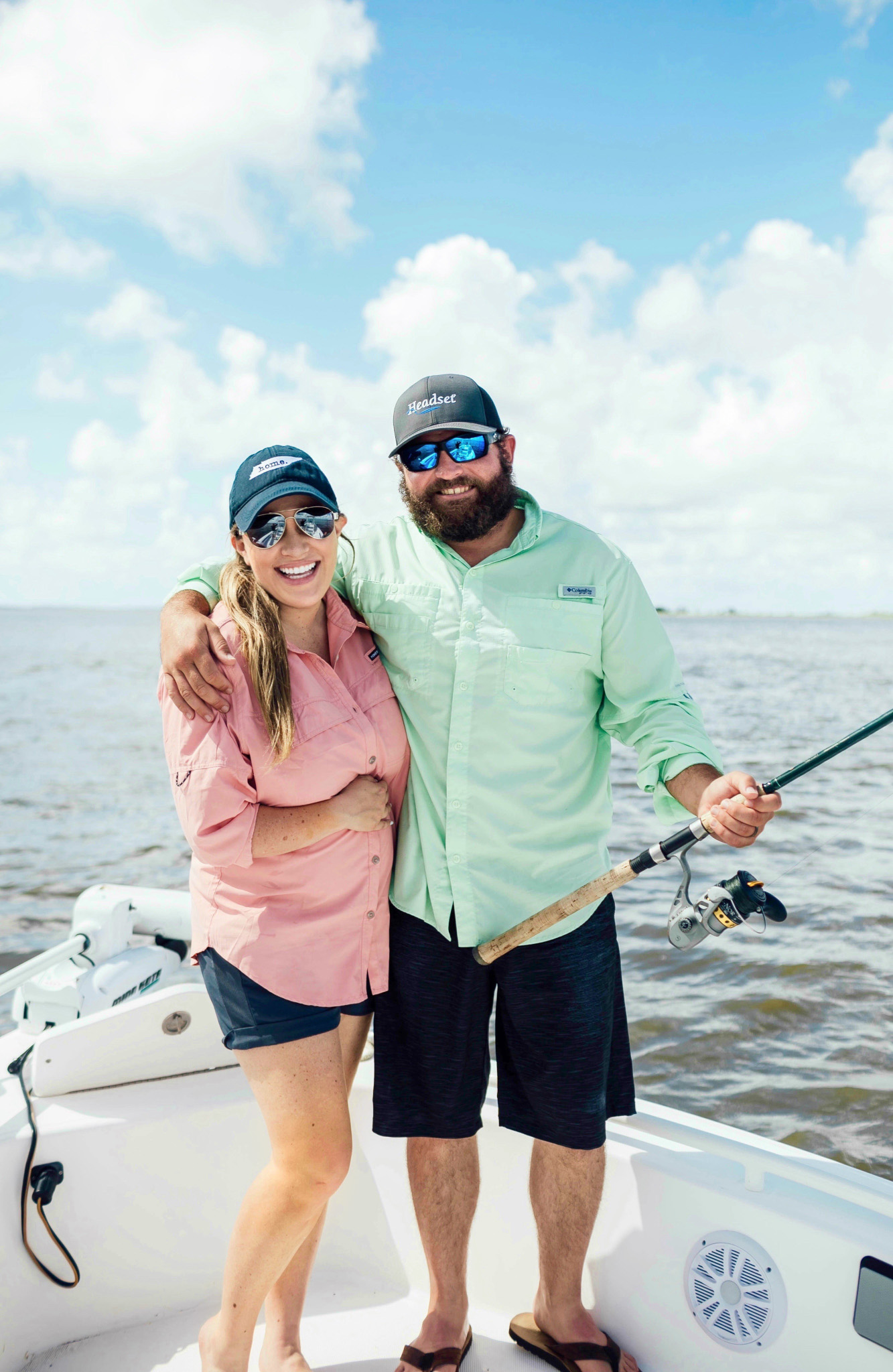 Y'all may remember that we took a babymoon a couple months ago in Jekyll Island, GA. I never took one with Leighton, and Matt and I immediately knew we wanted to take one this time. Though we already have 2 girls, we knew it would still be quite an adjustment adding a third baby (a little boy!) to the mix, and this would be the perfect time for us to have a little one on one time together.
I am a huge believer that no matter how many children you have, how many jobs you have, how much you have to travel for them, you have GOT to make time for your marriage too. After all, it is the groundwork for your family and your children that will be around you everyday and see how you interact with each other, love each other and resolve conflict together. So, after having so many friends and followers recommend a babymoon, we decided to get one booked!
Our Jekyll Island GA Babymoon:
We had never been to Jekyll Island before or even heard of it to be honest. But, we had SO many different people recommend it that we had to see what it was all about. Oh my goodness, I am SO glad we did. It has seriously made our top 5 list of destinations that we have been to so far. It really is Georgia's best kept secret. = )
We stayed at Jekyll Island Ocean Club. They are the sister property to Jekyll Island Club. We stayed in the Oceanview King Suite, and it had a nice sized room with king bed and tv, a bathroom with walk in shower and then a sitting area with couch and tv that led out to the balcony that overlooked the water. It was just what we were looking for! I could not believe how pretty and how peaceful the resort and entire island was.
The hotel has so many great dining options right there on the property. We ate most breakfasts and lunches at Eighty Ocean, which overlooks the hotel pool. It was just so convenient, but trust me, this wasn't your typical hotel food. Their goat cheese hushpuppies were to die for! For dinner, we loved the Wharf. We ate out on the patio both times. It had a beautiful view of the water and the dock, and they even had a band playing one night that was amazing! They had some of the best fried calamari we had ever had, and their shrimp and grits were amazing! I could seriously eat there every night!
Aside from eating all the amazing food we could, we did a ton of outdoor exploring while on vacation. Jekyll Island is a 10 mile Long Island on the coast in Georgia. The island is known for it's gorgeous Jekyll Island Club hotel, all the cottages surrounding the area, it's golfing, it's pretty shoreline and driftwood beach and how family friendly and small it is. It actually used to be privately owned. While there, we took a historic trolley tour and learned so much history about the island which was really cool.
The tour lasted an hour and we got to ride around 240 acres in town and see the historic hotel, the cottages and learn all about the history and ownership of the island dating all the way back to the 1700's. We had a few stops and got to get out and take pictures and see all the gorgeous live oak trees with Spanish moss on them too. Matt and I just couldn't get over the scenery!
We had 3 days on our trip, so it went by quickly, but we squeezed in as much as we could! After our trolley tour, we went for a bike ride around town. We both rented cruisers from Jekyll Wheels, and rode 13 miles around the island! After we finished, of course we had to have a sweet treat at Island Sweets Shoppe. I don't know if it was the heat, humidity or the bike riding, but that was THE BEST ice cream we have ever had!
The next day we booked a fishing trip and tried our hand at tarpon fishing with The Georgia Fishing Company. While we didn't have any luck catching any, we got to see a few and we had a great morning riding around on the boat out on the water. It also gave us the prettiest view of the island and the hotel from out on the water. We will definitely be trying again next time, fingers crossed!
For our last day, we decided to just relax a little and soak in our last hours there by the pool. The pool was so nice to relax in, and it overlooked the beach. They had chairs and hammocks out back and a fire-pit that we roasted s'mores on that night. We watched the sun set as we walked along the beach that night and then relaxed on the rooftop for a bit. I think our favorite part of the trip was the bike ride and just walking along the beach each night. It was so nice to have a change of pace on this trip and just relax together.
We have already decided to add Jekyll Island to our vacation rotation every couple years, and we cannot wait to go back again in the spring or fall after baby comes so we can do a little golfing and even more exploring! I think even the kids would absolutely love the place. It is definitely very outdoor and kid friendly, but it has so much more of a laid-back vibe and isn't as crowded as Florida in my opinion. Have you ever been to Jekyll Island? Did you take a babymoon?