This post on the best ways to relieve morning sickness during pregnancy is sponsored by Upspring, but all opinions are 100% my own. Thanks for helping me to support the brands I love.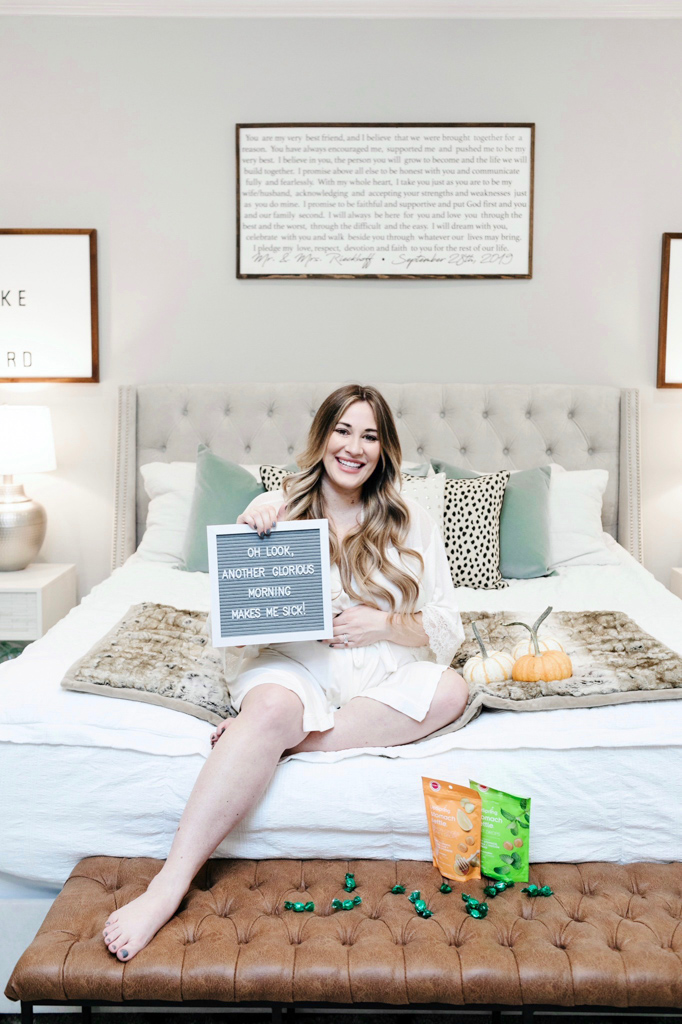 If you've ever been pregnant, you know that the first trimester can be, well… rough. Between the exhaustion and the morning sickness, the day-to-day can be a battle. Morning sickness shouldn't really be called "morning" sickness. Often, "morning" sickness can happen any time or it can start in the morning and last all day. The conundrum is that, you're nauseous from not eating but, eating also makes you nauseous!
However, there are plenty of remedies that can help relieve morning sickness, or settle your stomach enough to be able to stomach something to eat.
Best Ways to Relieve Morning Sickness:
A few things that worked well for me in the first trimester to combat morning sickness were things like eating small meals more frequently and taking UpSpring Stomach Settle to help settle my tummy.
UpSpring Stomach Settle relieves upset stomach, nausea, bloating & motion sickness. It comes in two mild flavors, lemon Ginger flavor, and mint. Both are great and easy to take when you've got an upset stomach. Stomach Settle is specially formulated to be absorbed fast. That means it acts quickly to get you the most relief fast.
Something else that's great about Stomach Settle is that it's not just for pregnancy. Other members of the family can use it as well, so everyone gets relief when they need it.
What were some remedies that worked well for y'all to help relieve morning sickness during pregnancy? Let me know in a comment below!