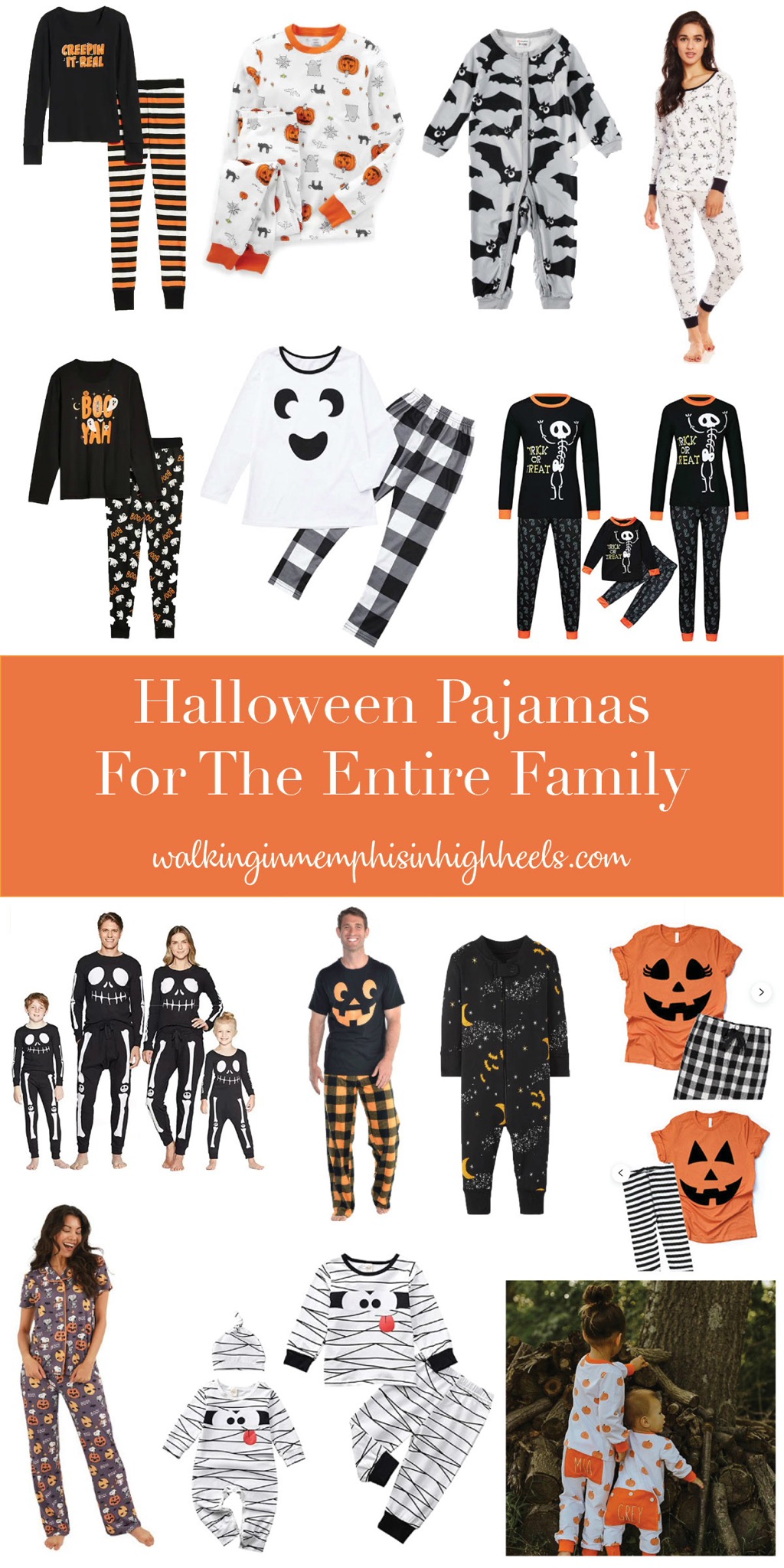 SHOP THESE FUN HALLOWEEN PAJAMAS:

Can y'all even believe that Halloween is just around the corner? It's so hard for me to imagine that we're already nearing the end of October, but I'm so pumped about it. Before we know it, Christmas will be here and then 2020 will be over. I mean… I'm not trying to speed up the time or anything, but I can't say I'll be mad when this year ends. Anyone else feel me on that?
But, the year isn't over yet! We're still right here in the fall season, and Halloween is the topic of conversation. Today, I've rounded up some super cute Halloween pajamas that are perfect for the entire family. You'll find something for your littles, and something for you (I've even seen some fun options for your four-legged babies too!).
Are y'all into matching family PJs? Where do you buy your favorites? Which Halloween pajamas are you getting? Let me know in a comment below!