This blog post is written on behalf of Responsival. All opinions are my own. Thank you for helping me support brands I love!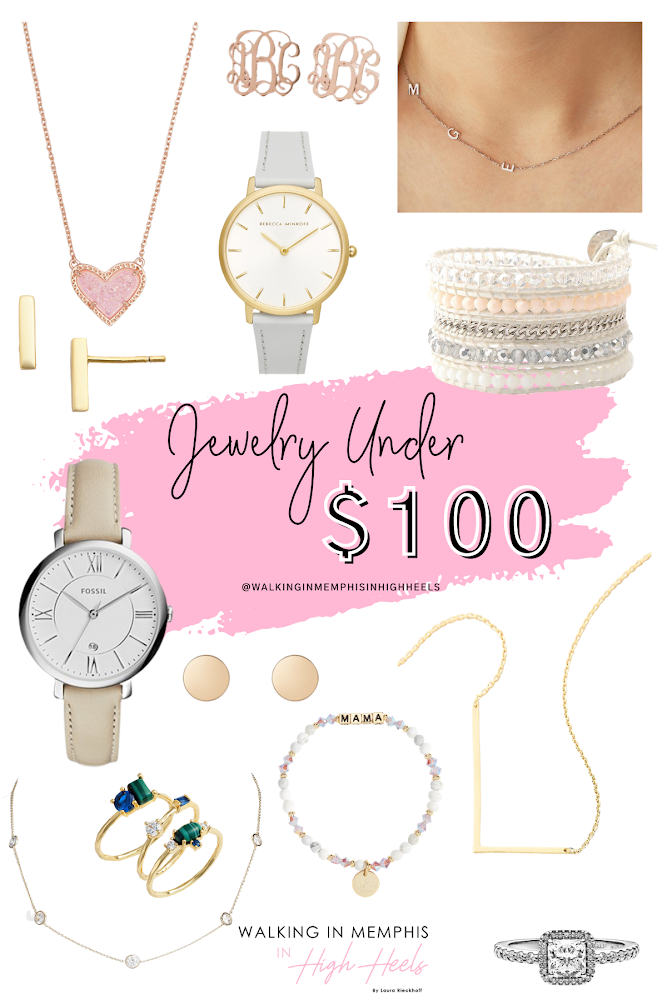 Happy Humpday! How are y'all handling the first full week of the new year? For us, we've been taking things easy and settling into the new year slowly.
Anyway, a few of y'all have asked me for ideas about some great jewelry under $100. I thought today would be the perfect day to round up some of those favorites for y'all!
THE BEST JEWELRY UNDER $100
One of my favorite places to shop for jewelry is AU-Rate. They sell super high-quality and affordable jewelry. It's such a great one-stop shopping place for all my jewelry needs. You can shop their beautiful jewelry right here!
In addition to the fabulous pieces they have on AU-Rate, I wanted to share a list of 10 of my favorite pieces of jewelry, all under $100!
What are some of y'alls favorite, affordable jewelry pieces? Let me know where I should be looking!
Shop my favorite jewelry pieces right here!