This is a sponsored post written by me on behalf of UPPAbaby. All opinions are 100% mine. Thanks for helping me to support the brands I love.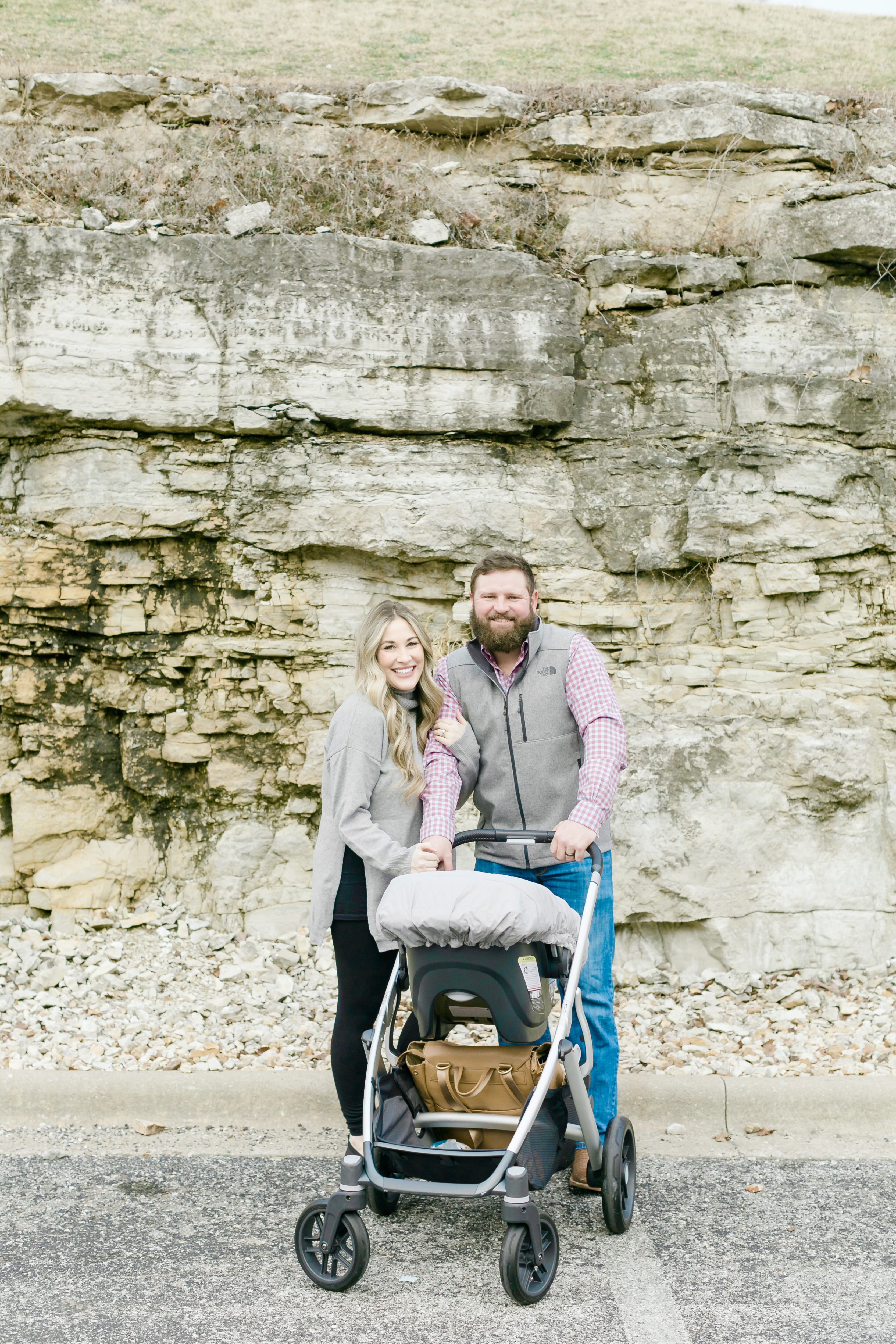 SHOP THIS UPPABABY VISTA STROLLER REVIEW:

Last year, when we found out we were going to be a family of 5, we knew that with a 6 year old, a 2.5 year old and a baby, we'd need gear that would help get us get around. And even that might be an understatement!
Enter the UPPAbaby VISTA. This stroller is the perfect baby item for a growing family. The UPPAbaby VISTA is perfect as just a single stroller while giving you the flexibility of using it for multiple children at one time. And it does it all EASILY and QUICKLY which was a must for 3 kids! During the week, I am the one home with the kids, so I needed something I could easily lift, convert and load all by myself. = )
We have an UPPAbaby Mesa car seat for Grayson that is super easy to pop in and out of the car and into and out of the stroller when we're out and about. You just use an easy button on the top to get it off of the stroller. And a quick button on the back is used to get it out of the base in the vehicle. It is so fast and easy!
In the colder weather, we love adding this cozy ganoosh cover to his car seat to keep him warm and toasty (note that this should only be used when the car seat is in the stroller. It should NOT be used on the seat when it's in the car.). It was perfect for our 30 degree days in Branson together, brrrr!
We also love to use the Bassinet attachment for the stroller. We typically use it at home when we are strolling around the neighborhood as it's so convenient to just slide into the stroller, and he can nap while we're out for walks.
Another thing that I love so much about this Bassinet is that it can be used as an actual bassinet in the house too. We have the Uppababy stand that fits the bassinet perfectly, making it the perfect item for both around the house as well as when we're strolling. So if he falls asleep in the stroller, there is no need to wake him to just move the bassinet over to the stand in the house.
What makes this stroller the ultimate stroller for a growing family is that with the right attachments, you can use this stroller for up to 3 children. This is perfect for our family since we have 3 kiddos. We can put the RumbleSeat accessory seat on the bottom of the frame and Amelia, who is almost 3, can ride in comfort with her brother. Then there's the super fun PiggyBack ride along board that makes it easy to quickly get around with Leighton as well!
We love our UPPAbaby VISTA stroller so much, and can't imagine our lives without it honestly!
It's been the perfect stroller for getting all 3 of the kids around quickly and in comfort and style!
What about you? Have y'all tried an UPPAbaby stroller? How many kids do you have? What gear makes your life easier with all of them?