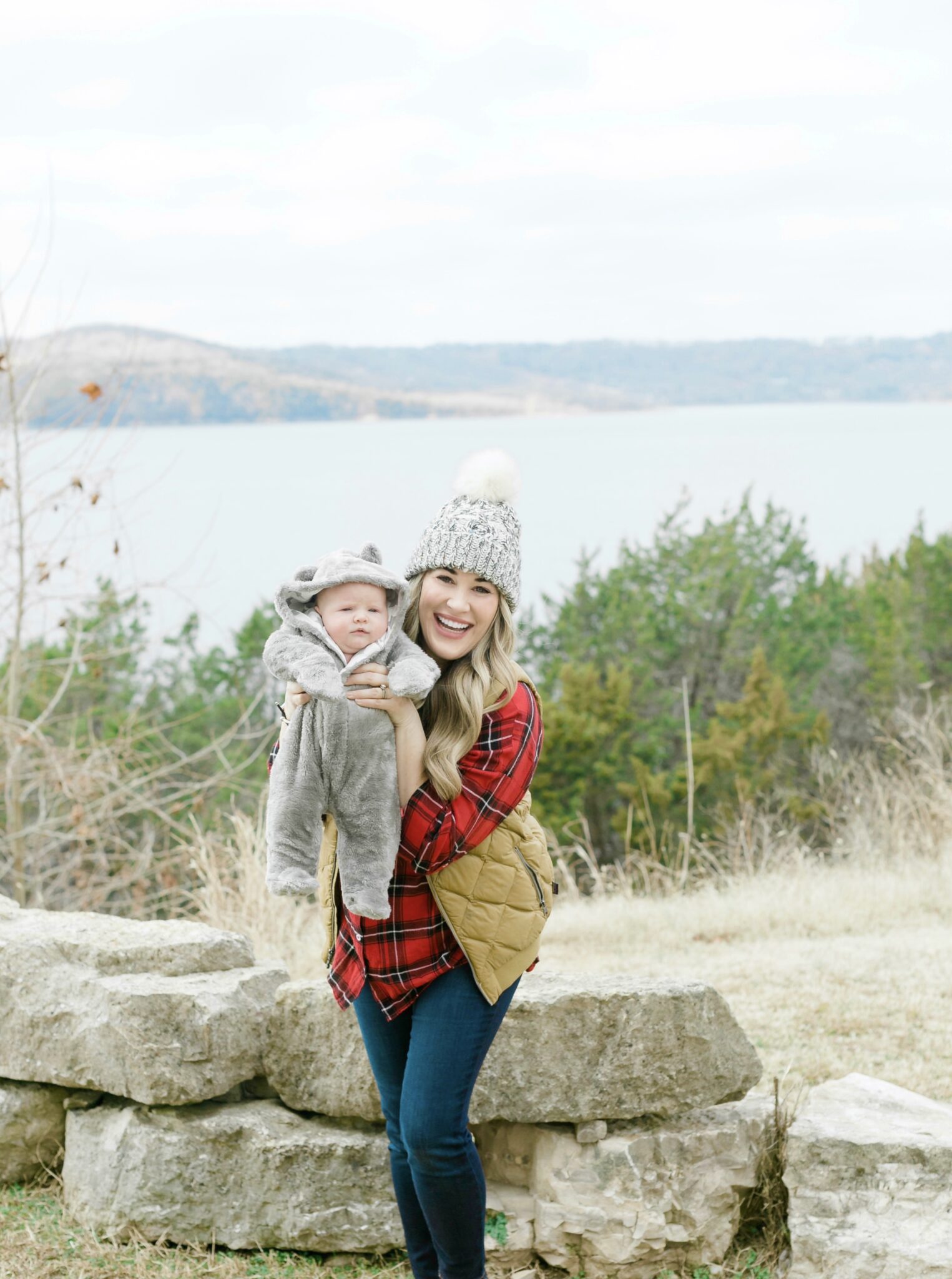 Today I am sharing a few favorite cute beanies for women for this time of year! We took these pictures in Branson a couple of weeks ago, and oh my goodness it was SO cold! It was 30 and so windy, and I'm so happy that I packed several beanies for this trip lol! Truth be told, this was our first winter trip (or trip since I've had Grayson.)
The last trip I had taken was in the fall in October, a few months ago when I was still pregnant and super sick, so this was a nice little getaway. I even packed a couple beanies for baby Grayson (and his fleece bear suit!) My beanie is sold out now, but I LOVE this fun and colorful gray one here!
Check back later this week because I'll be sharing all about our Branson trip!
What do you think about beanies? I love most cute beanies for women that are colorful or have a faux fur pom on them. = ) Make sure you check out more beanie looks below and if you haven't already entered the 4 giveaways from the blog last week, make sure you do now before they end this week. See you tomorrow!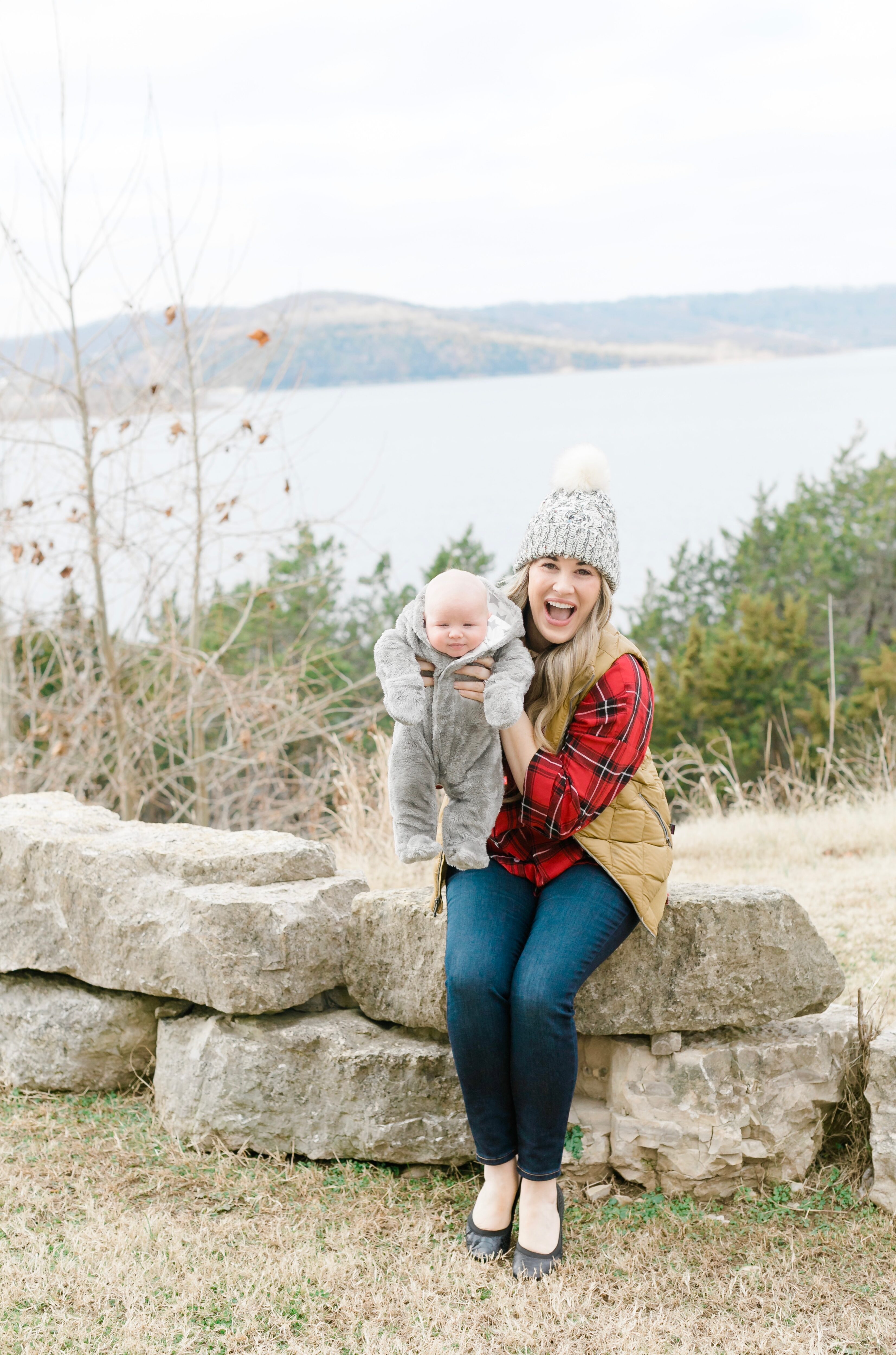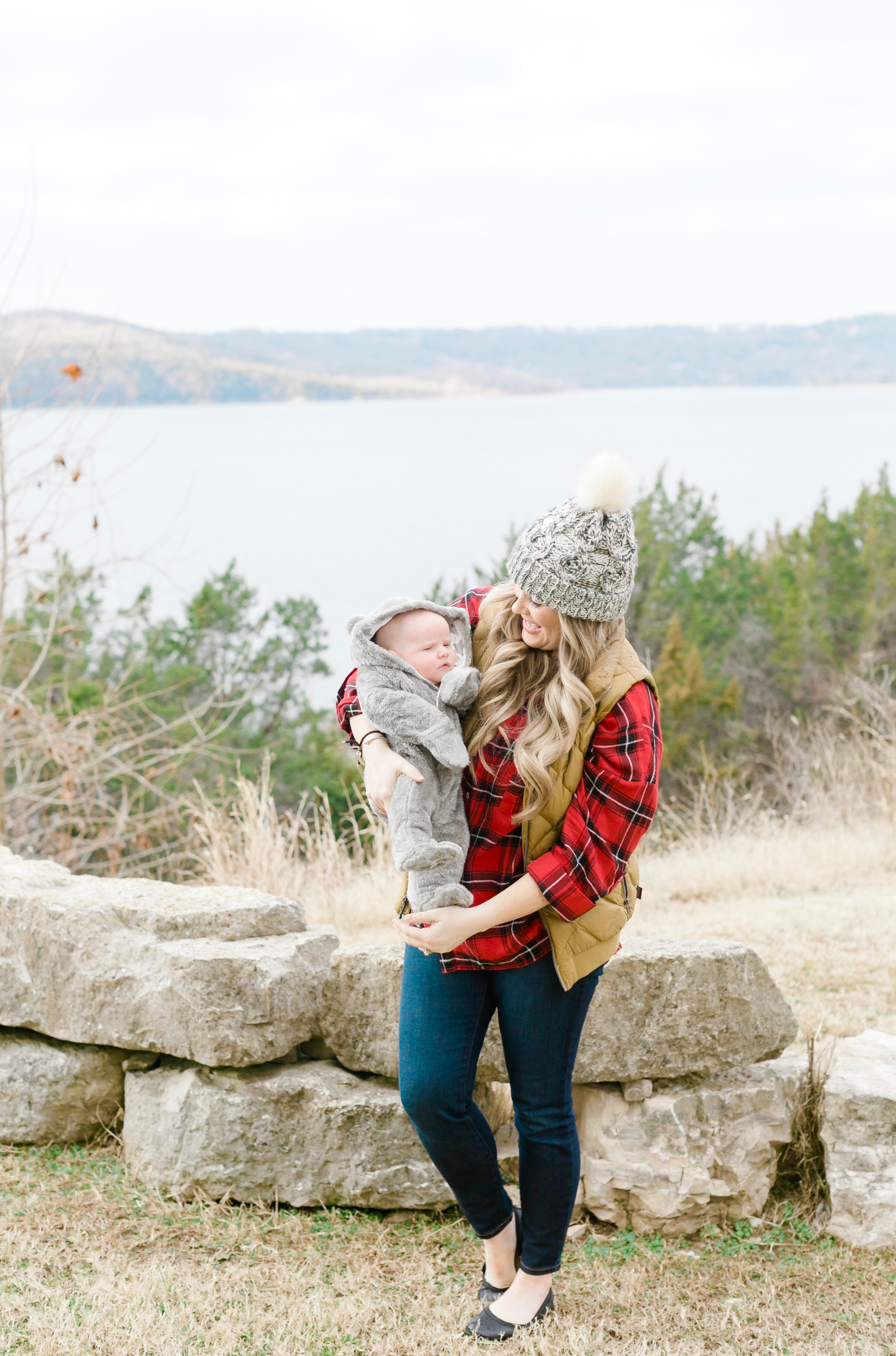 Beanies & Headpieces
Walking in Memphis in High Heels | The Fashion Canvas
~~~
The featured bloggers are Cheryl Shops and Fashion Fairy Dust
because we loved their Athleisure Looks from last week's linkup.
Add your link below and make sure to follow the theme for your chance to be featured on our blogs.