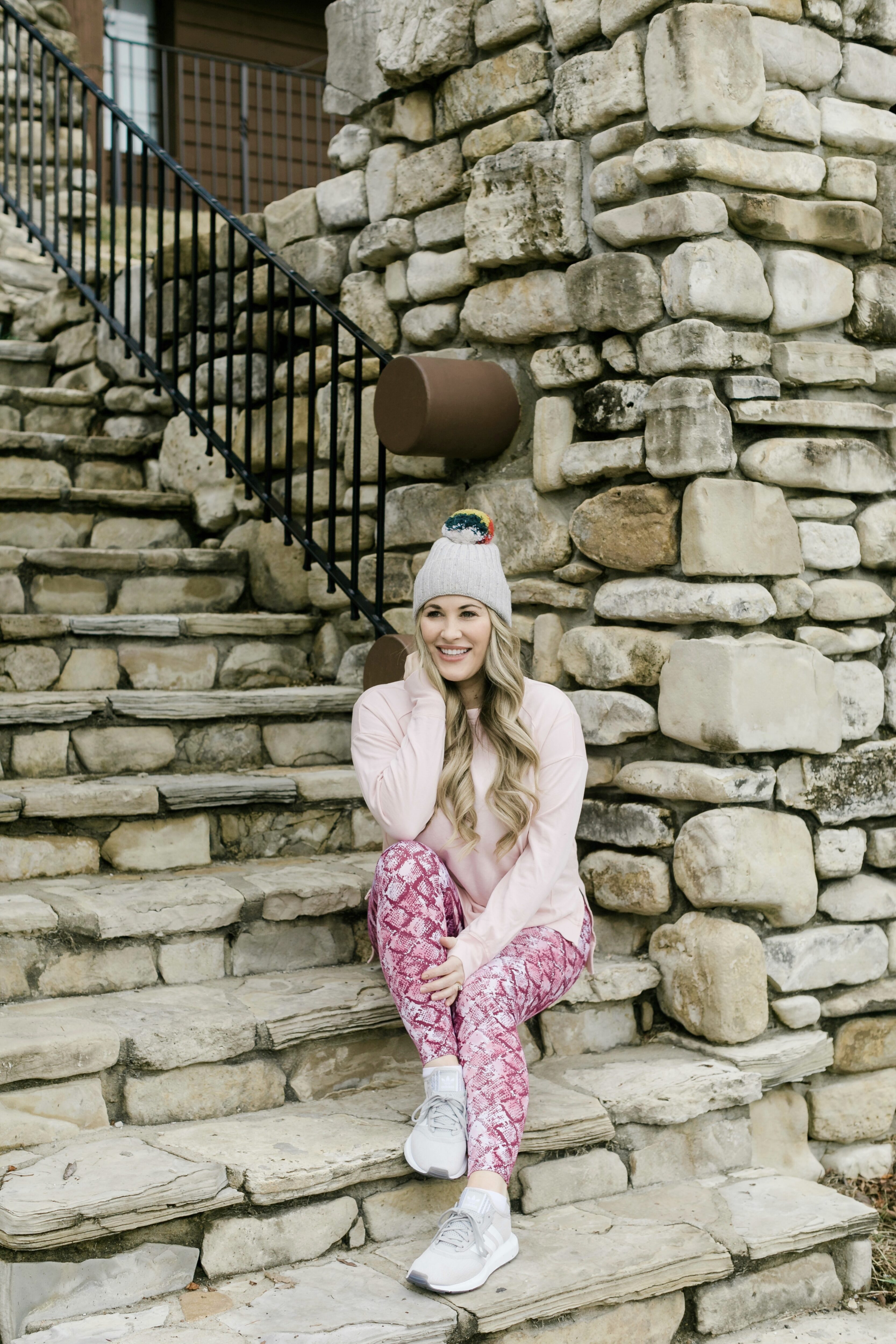 SHOP MY ATHLEISURE LOOK:

How are we sitting here almost halfway into January already?! With the new year here, I wanted to focus a little on self-care. Though it is ALWAYS a good time to take some time for yourself, I always use the new year to take inventory of where I'm at, where I've been and where I want to go. That, along with a newborn, it's the perfect time to make sure my health is always still an important focus.
Over the weekend, Matt, Grayson and I took a fun little trip to Branson. We hadn't been since our wedding, so it was LONG overdue! It was so nice to be back! It turned off super cold. Between that and doing a lot of walking and toting baby around, I was happy to have plenty of casual leggings and athleisure wear with me on this trip.
I love these fun python print K-Deer leggings in hot pink! I paired them with my favorite casual top I got last year during the Nordstrom sale and my sneakers I bought during black Friday. It feels so good to finally be able to wear this outfit that I picked out back when I was still pregnant. = )
To celebrate the new year and take time for ourselves, I have teamed up with K-Deer to give 2 lucky readers a $100 gift card! Y'all know I LOVE K-Deer leggings! They are lightweight, slimming and come in so many fun and bright colored prints. They always motivate me to get outside, get moving and do something good for myself and my health. To enter, just use the rafflecopter widget below. Good luck and make sure you check out the other athleisure looks below! Also, don't forget to check out all the other amazing giveaways I'm running this week as well! Find them here, here and here!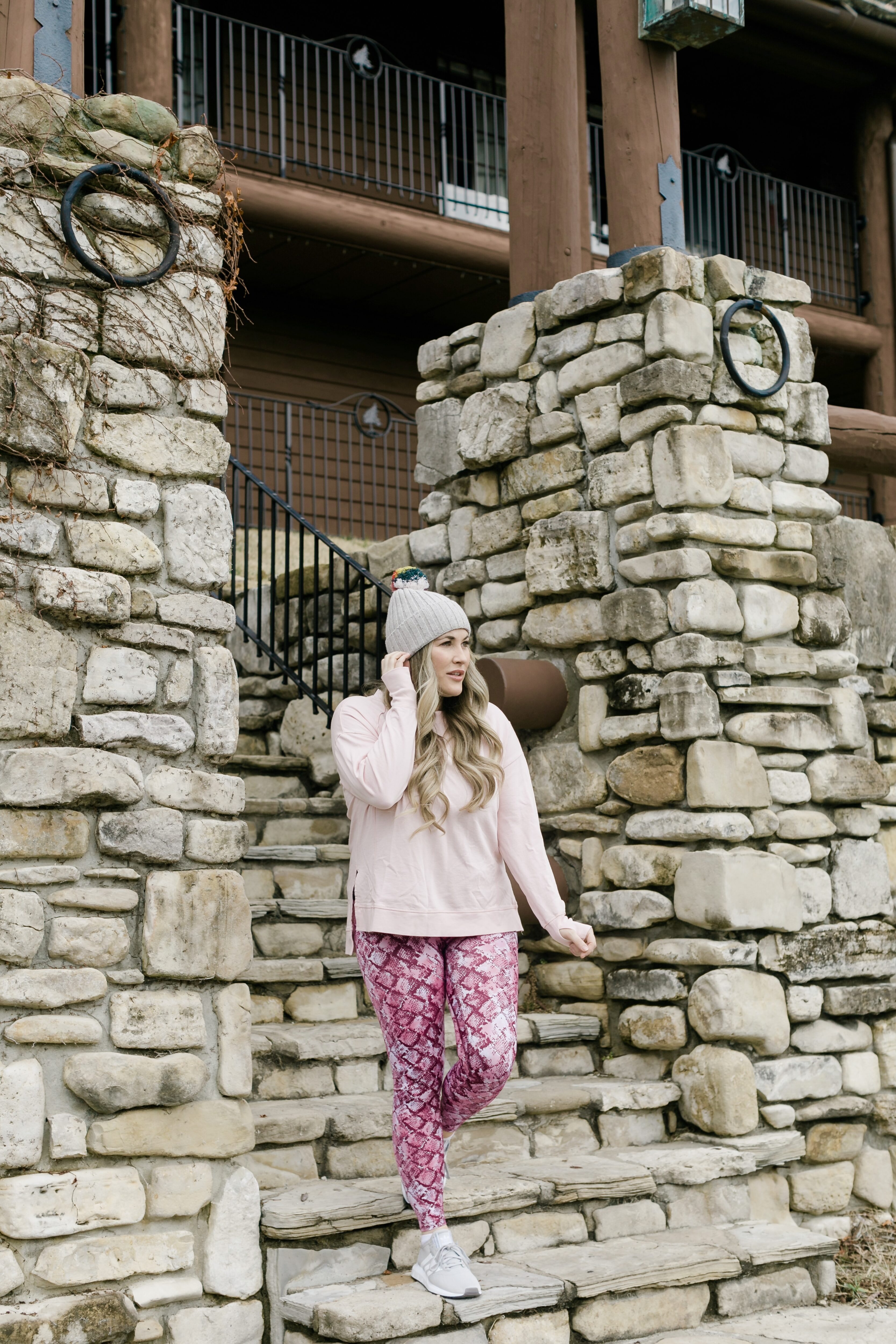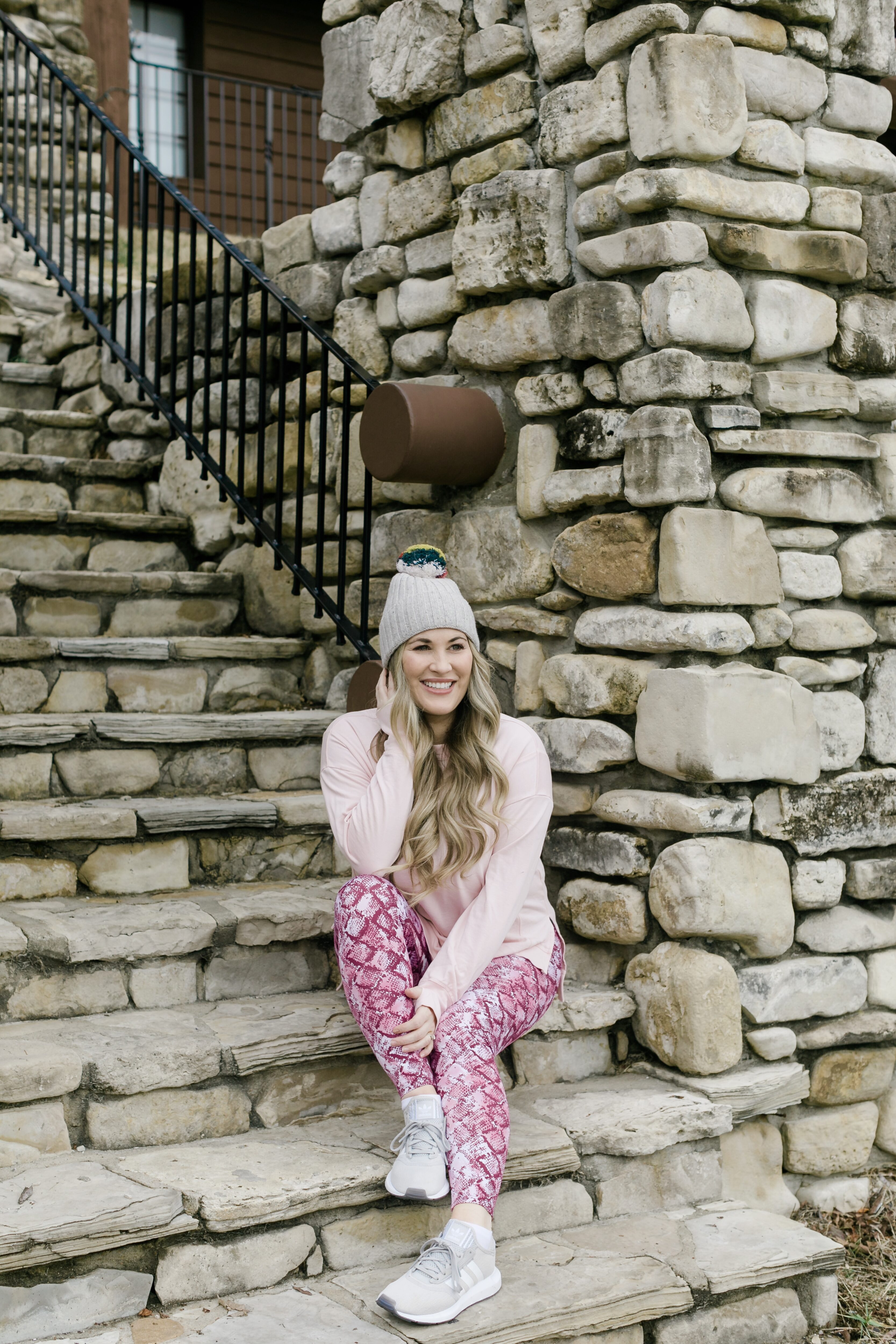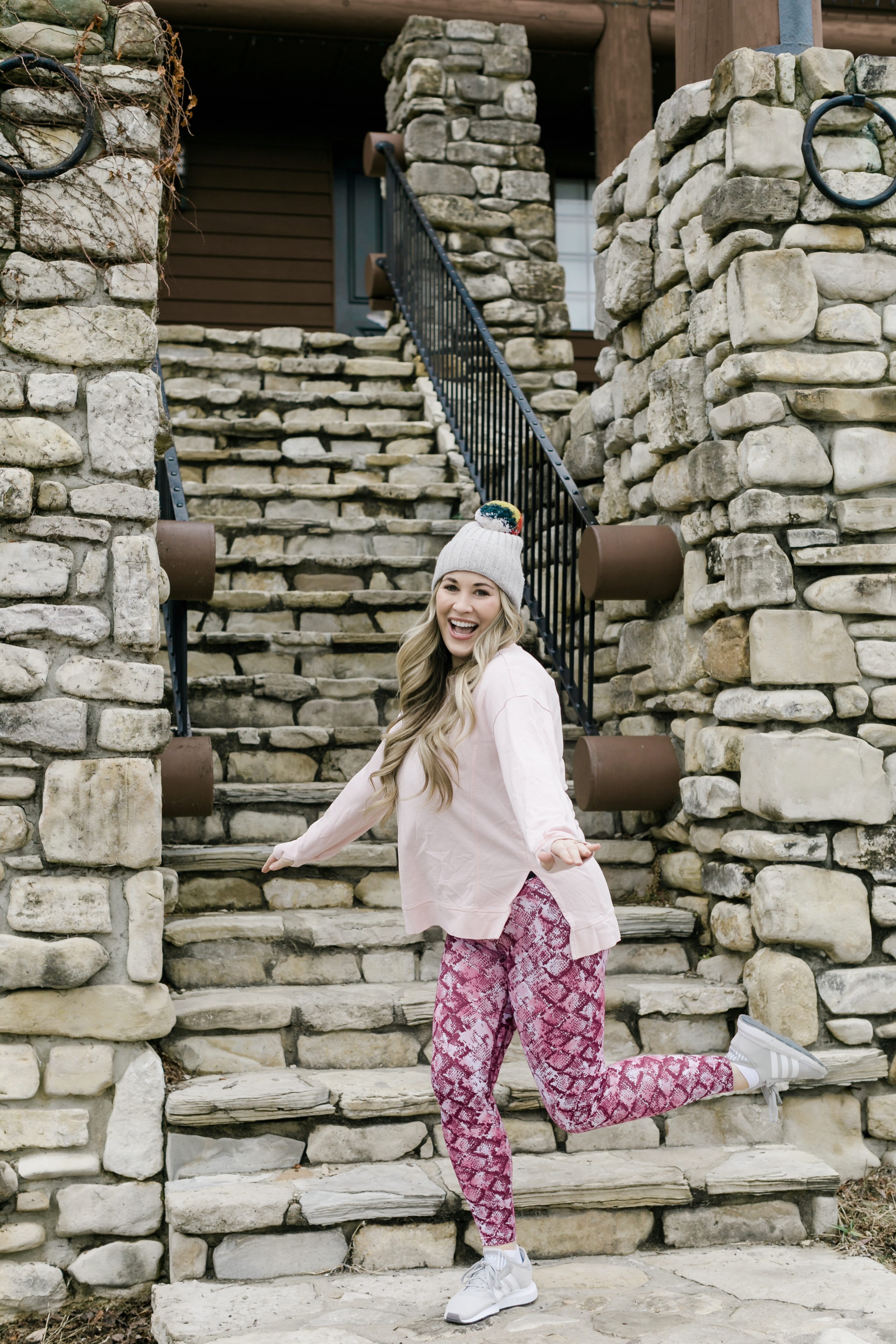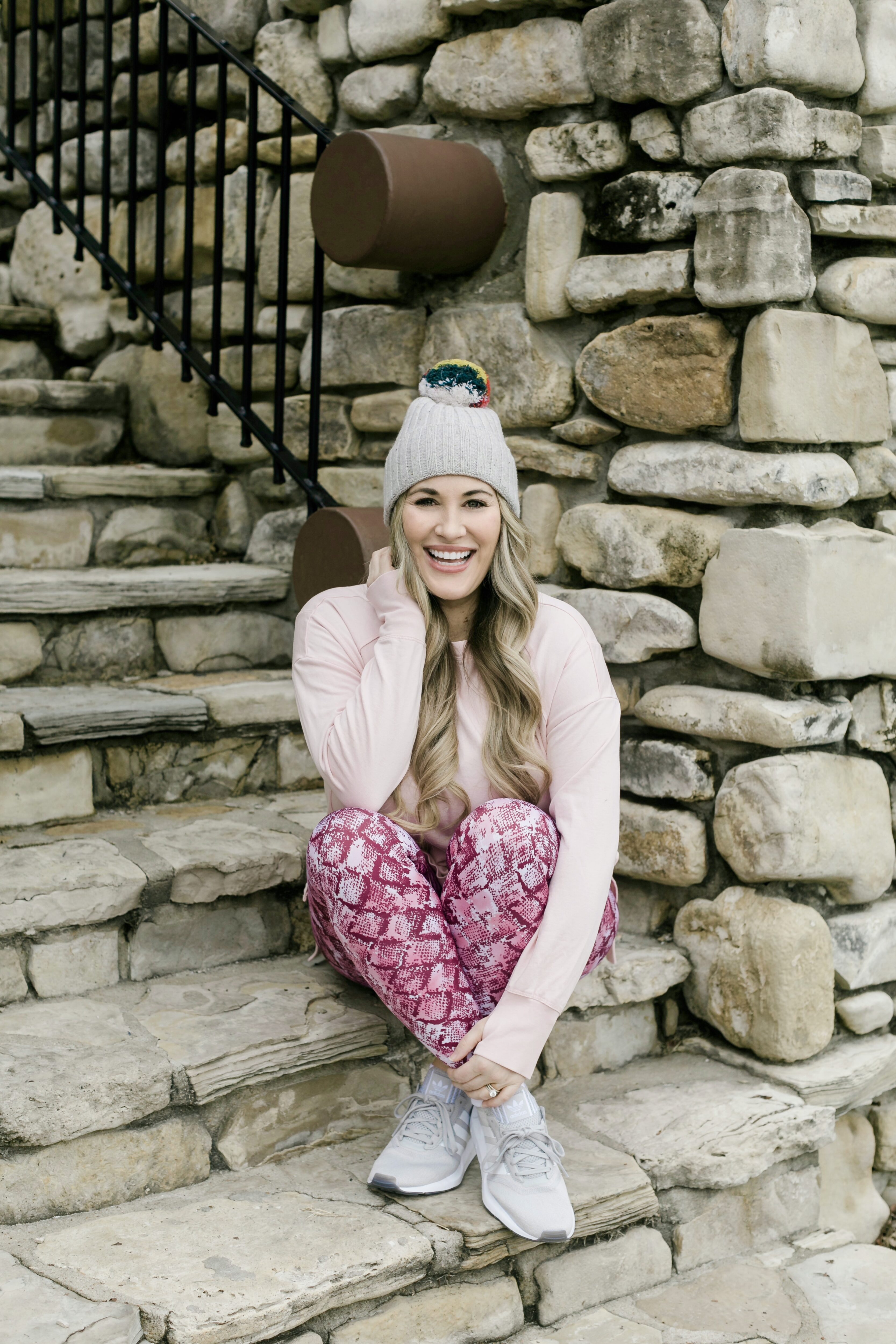 Athleisure
Walking in Memphis in High Heels | The Fashion Canvas
~~~
The featured bloggers are Vanity & Me and This Blonde's Shopping Bag
because we loved their All Black Looks from last week's linkup.
Add your link below and make sure to follow the theme for your chance to be featured on our blogs.