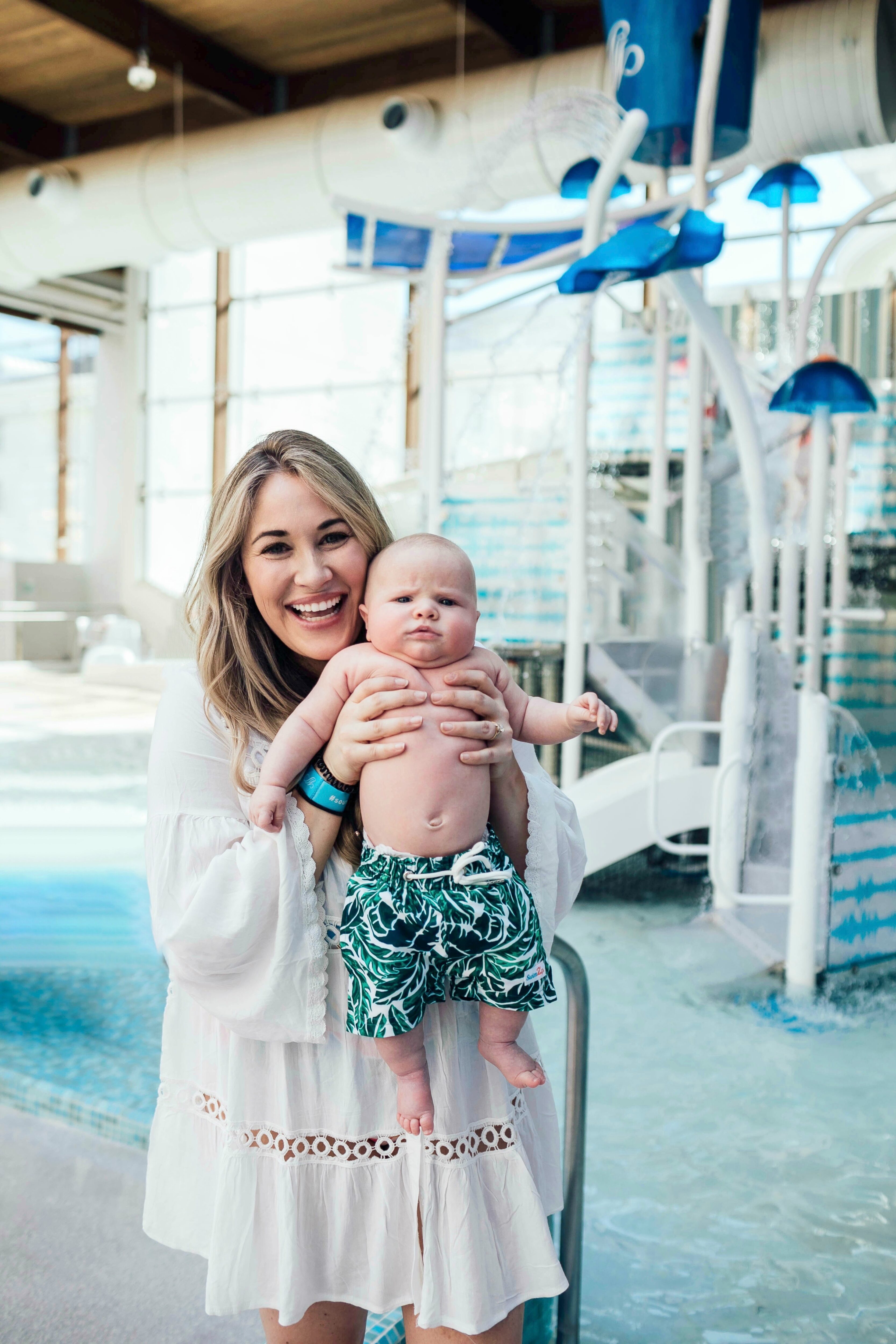 We've almost made it through the week, y'all! I hope you're week is going well!
A few weeks ago, we headed to one of our very favorite resorts, just a few short hours from home, The Gaylord Opryland in Nashville, TN. We were there for a few splendid days and loved it! Even in the winter, there is so much to do, and today, I'm sharing all of our favorite family-friendly activities with y'all!
Top 10 Things to Do in Gaylord Opryland, TN with your Family:
They have ice tubing, ice skating, ice bumper cars, ice skating shows, carriage rides, fire pits outside, hot chocolate…what more could you ask for? Winterfest goes through March 21 this year, so make sure you don't miss it!
2.) If winter isn't your thing, don't worry, you can enjoy summer at Gaylord Opryland too!
SoundWaves is Opryland's indoor/outdoor water park. They've got some really fun slides, a lazy river, a wave pool and so much more!
Yep, you heard me right. Believe it or not, inside the Gaylord Opryland, there's a 4.5 acre Delta Atrium. They bring the outdoors inside for your enjoyment. On these amazing flatboat tours, wind your way through the atrium, learning more about the resort and gardens.
4.) Treat the kids to pizza, burgers and ice cream.
From Paisono's to Stax to Carvel, the kids will love eating some casual food and a sweet treat with a view of the riverboats going by.
Learn about the history of country music. Country music has a special place in my heart as a Southerner, so I always love visiting the Hall of Fame, seeing the artifacts and reliving such cool parts of Southern history.
Home to the Parthenon, beautiful gardens, exhibits, trails and museum in its 132 acres and full of amazing things to see and do!
Though you can't take a public tour or see the inside right now, it is worth driving by to see the state capitol.
8.) Take an Old Town Trolley ride through the city.
A trolley ride takes you to loads of different stops and sights around the city. You can ride all day long, hopping off and on at one of the 14 stops. Check out various places around Nashville, and get a detailed tour of the city!
With 175 hands-on exhibits, focused on astronomy, biology, earth science and more, there is bound to be something interesting for everyone in the family. The Science Center is such a cool place to visit and definitely a must-do in Nashville!
If you're a fan of shopping (like me), downtown Franklin has a TON of different places to do some serious shopping. There are lots of super unique stores downtown. Definitely something for everyone!
What are some of y'alls favorite things to do and see in Nashville? Let me know in a comment below!!