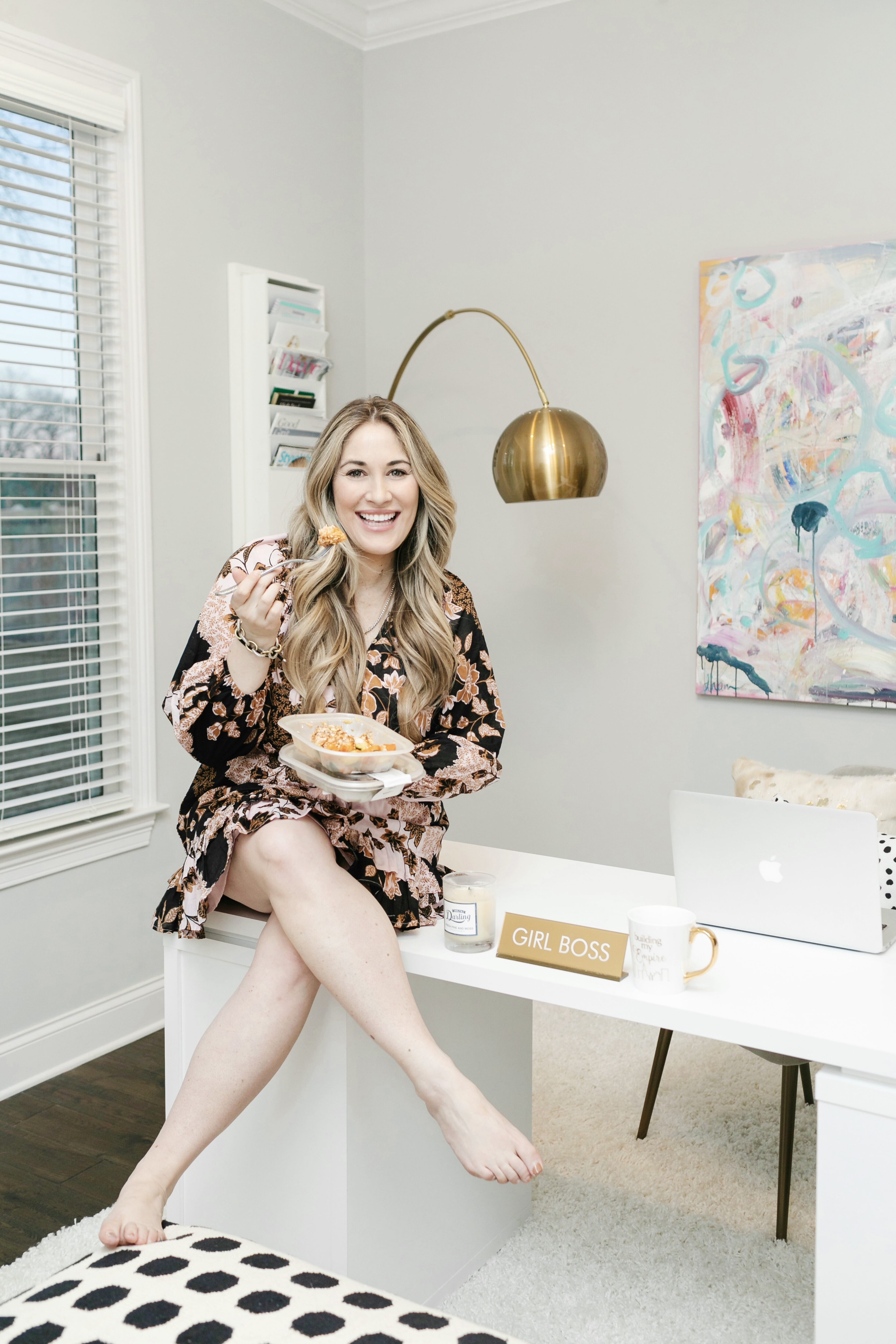 Happy Friday, y'all! We made it to the end of another week, woohoo! Do y'all have any exciting plans for the weekend?
Over on Instagram, I've talked some about how I've taken off the baby weight and what I'm doing to stay healthy while I'm breastfeeding in the midst of cold & flu season and a pandemic.
Something Matt and I have always tried to stick to is a paleo diet. However, a few times a year I like to do a "reset" of sorts, by following the Whole30 diet for a month.
How to Start Whole30 and Prepare?
What is Whole30?
Whole30 is a 30-day cleaning eating plan. It is meant to be a plan that cleans up your diet by cutting out certain foods. Whole30 is hugely beneficial if you're trying to clean things up, cut things out and start fresh with a great meal plan. But y'all, I'm not going to lie…it's HARD!
I offer up more details in this post right here, but I wanted to give y'all some tips on getting started!
How to get started on the Whole30 Diet
Plan, plan & plan some more!
Having a plan of action is going to set you up for success. Make a grocery list, find or create a meal plan you feel you can stick to. If it's possible, get rid of the things you can't have so you're not even tempted. Set yourself up for success!
Find a Whole30 buddy.
Of course Whole30 isn't impossible to do alone, but when you've got someone else doing it with you, it's SO much easier! Enlist a girlfriend, spouse or family member to join you!
Remember that there's a deadline.
When you're in the thick of the program, it can feel like a lifetime. But just remember that it's only 30 days and you CAN do this!
Give yourself GRACE.
Don't expect yourself to be perfect. Especially if this is something you've never done before, you might slip up and have something you're not supposed to. If you make a mistake, remember that it's OKAY! Give yourself grace to make mistakes and don't give up if you do make a mistake.
Whole30 can definitely be hard! But, know that you're not alone in this and there are loads of other people joining you! In our Holiday Honey Hustle Challenge Facebook group, you are bound to find someone else starting Whole30. Team up with one of those amazing women, make a new friend and get healthy together!
And, as always, y'all know you can chat with me in my DMs over on Instagram. I'm happy to give tips, encouragement and more!
Are y'all thinking of starting Whole30?