This ​post has been compensated by Acorn Influence and Huggies® Brand. All opinions are mine alone.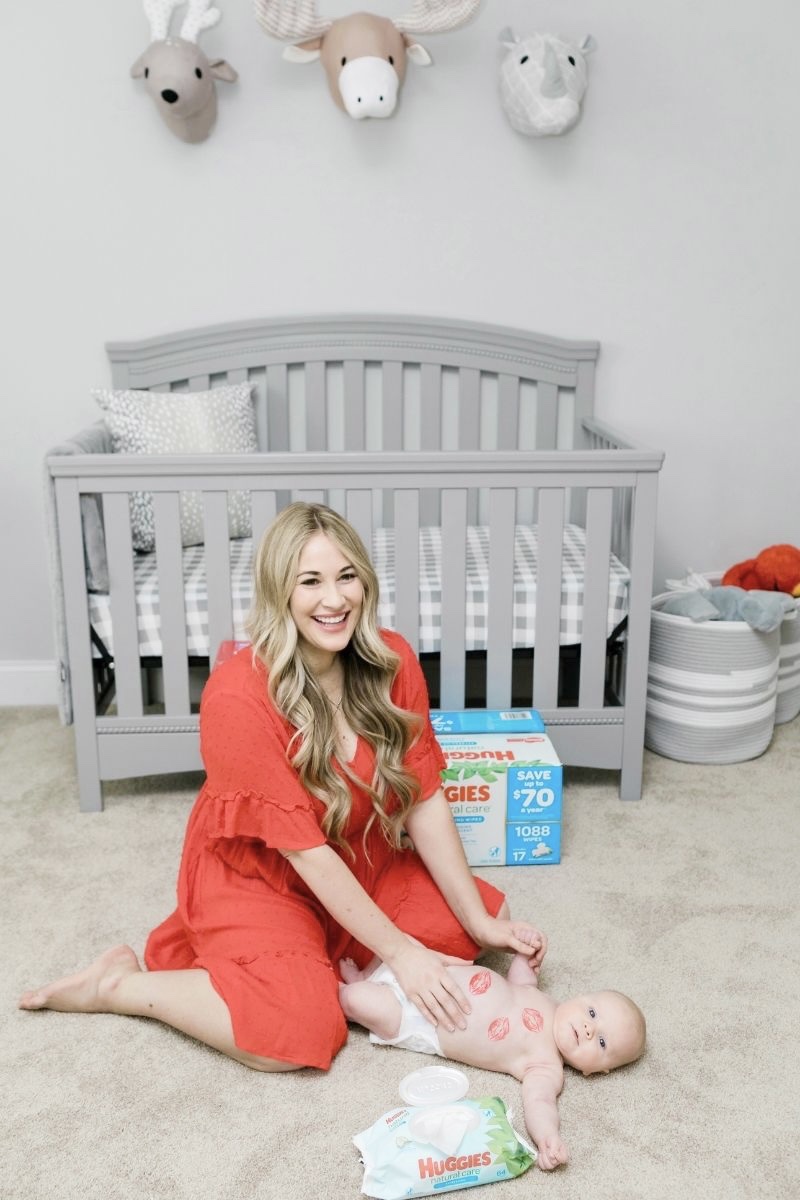 Some favorite things that nobody talks about as adults: Having a favorite burner on the kitchen stove, having a favorite set of cooking utensils even if you own 400 of them, and having a favorite brand of diapers and wipes when you become a parent.
I don't know about y'all, but the hill I'm willing to die on is that Huggies® is the best brand of diapers and wipes, without question. We have used Huggies for years with both Leighton and Amelia, and Grayson is no exception to that!
Huggies Refreshing Clean™ Baby Wipes and Huggies Little Movers Diapers are such an all-star combination for us. All of our kids have had super sensitive skin from the very beginning. But the Refreshing Clean wipes are hypoallergenic, and with the yummiest scent of green tea & cucumber, even the stinkiest messes end up smelling great!
It's no surprise that Huggies wipes are America's #1 branded wipe based on market share in North America. They're also #1 around the Rieckhoff household! We love using the combo of Huggies Refreshing Clean™ Baby Wipes and Huggies Little Movers Diapers because they help to keep our babies' skin clean and healthy. Whether we're at home or on-the-go, we trust Huggies to get the job done every time!
We also love how large the packs of Huggies Refreshing Clean Baby Wipes are at Sam's Club, I don't find myself constantly running out and when I do, I can just grab some when I'm out grocery shopping! Personally, I don't mind going in stores to buy, but they also offer online pickup and delivery options for whatever suits your family best! You can find them in store or online here!
Do y'all have a favorite, go-to diapers and wipes brands? If so, why is it Huggies? 😉