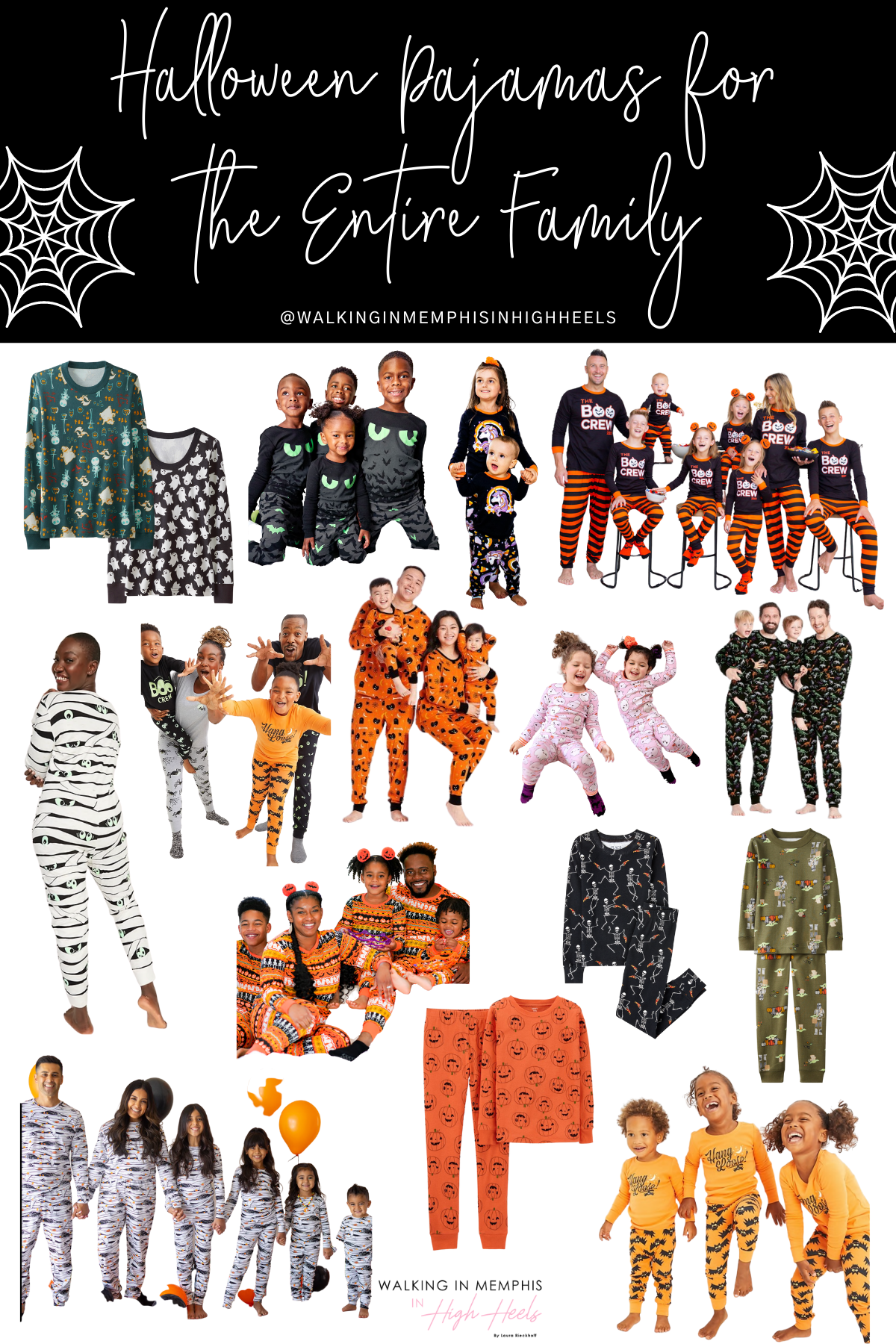 SHOP MY FAVORITE HALLOWEEN PAJAMAS:

Is it just me or is picking out pajamas one of the most exciting things for the holidays? I just love family pjs for the holidays! And especially for Halloween! They are just SO fun! I'm not sure who gets more excited about Halloween pajamas – me or the kiddos lol! And even Matt is a good sport!
This year we got these cute and fun pjs, and I wanted to share some of my other favorites with y'all in case you love dressing up in family pjs for Halloween too. Buddy has been wearing his almost nonstop, and so have the girls. They even wore their Halloween pajamas to the pumpkin patch last week and out riding the scooter around the neighborhood lol! At least they are getting use out of them before they outgrow them next year lol. = )
Do you get family pajamas for the holidays? Which are your favorites? Let me know in a comment below!