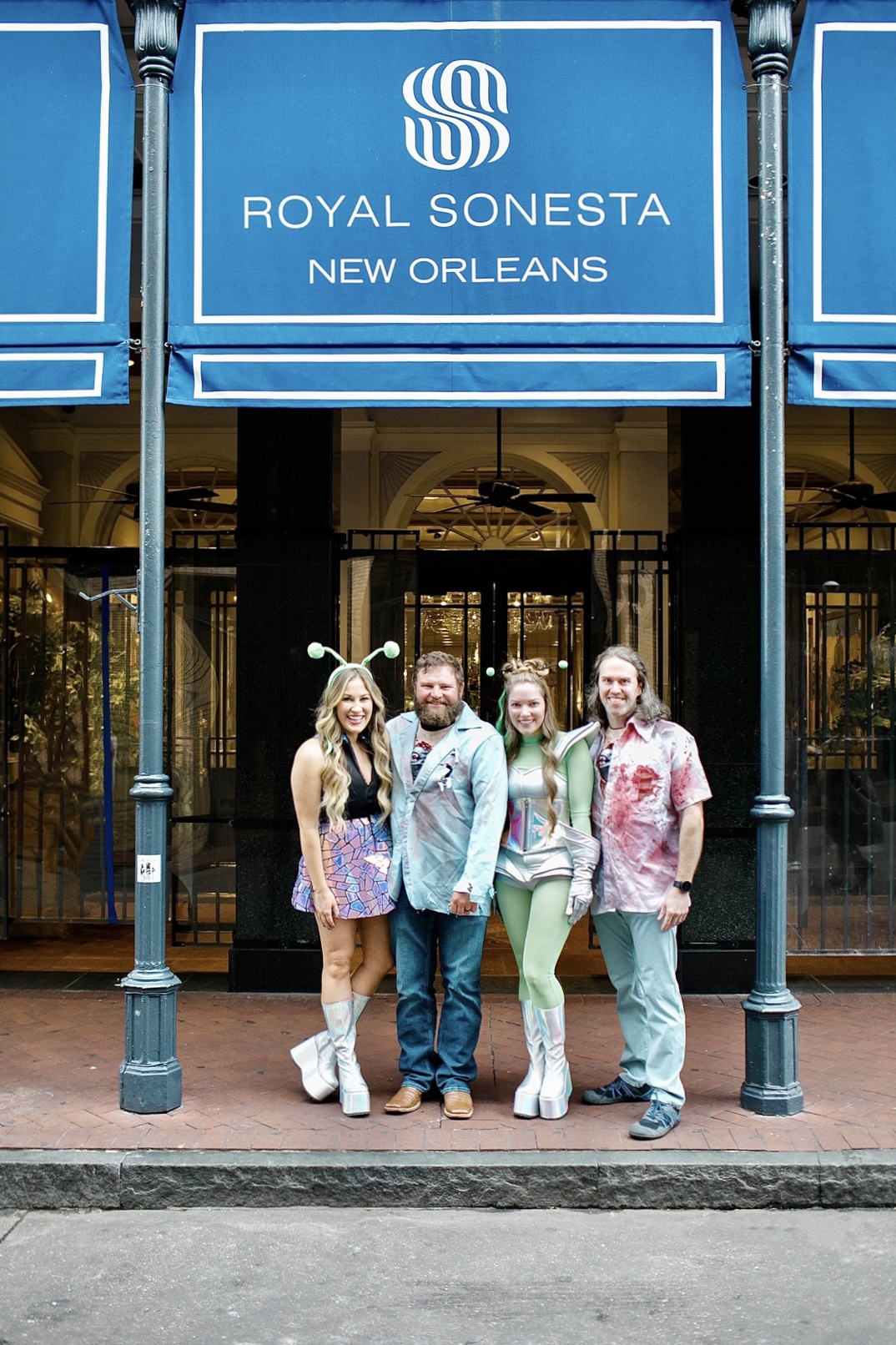 Shop Our Unique Halloween Costume Ideas for Couples:

Last week I shared several great and inexpensive Halloween costume ideas for kids, and today I'm sharing some great one for couples. You can easily combine some of these for family costumes if you need those too. = ) They are all very family friendly!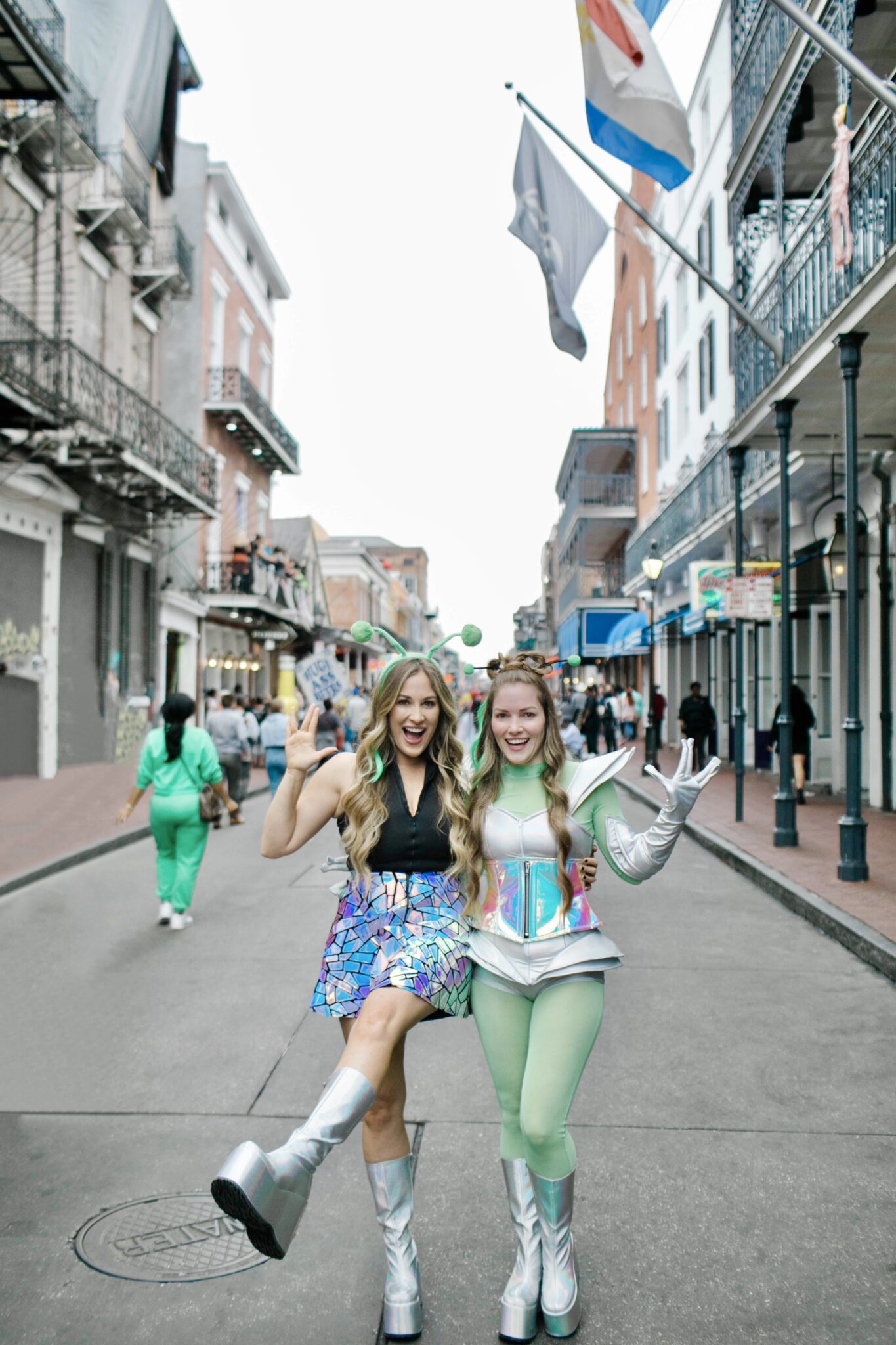 This year, my sister and I and our husbands decided to go as aliens. We knew we would be spending Halloween weekend in New Orleans, and we knew we had to go all out and dress up as something fun and out of the ordinary. And this was it!
I loved how bright and colorful (hello iridescent) our costumes were, and honestly these wedge boots were so comfy! They were perfect to wear all night long. And we got compliments all night long! You can easily grab some antennas, boots and some pieces you may even own to throw together. Think silver, iridescent and greens, and don't forget about anything glow in the dark!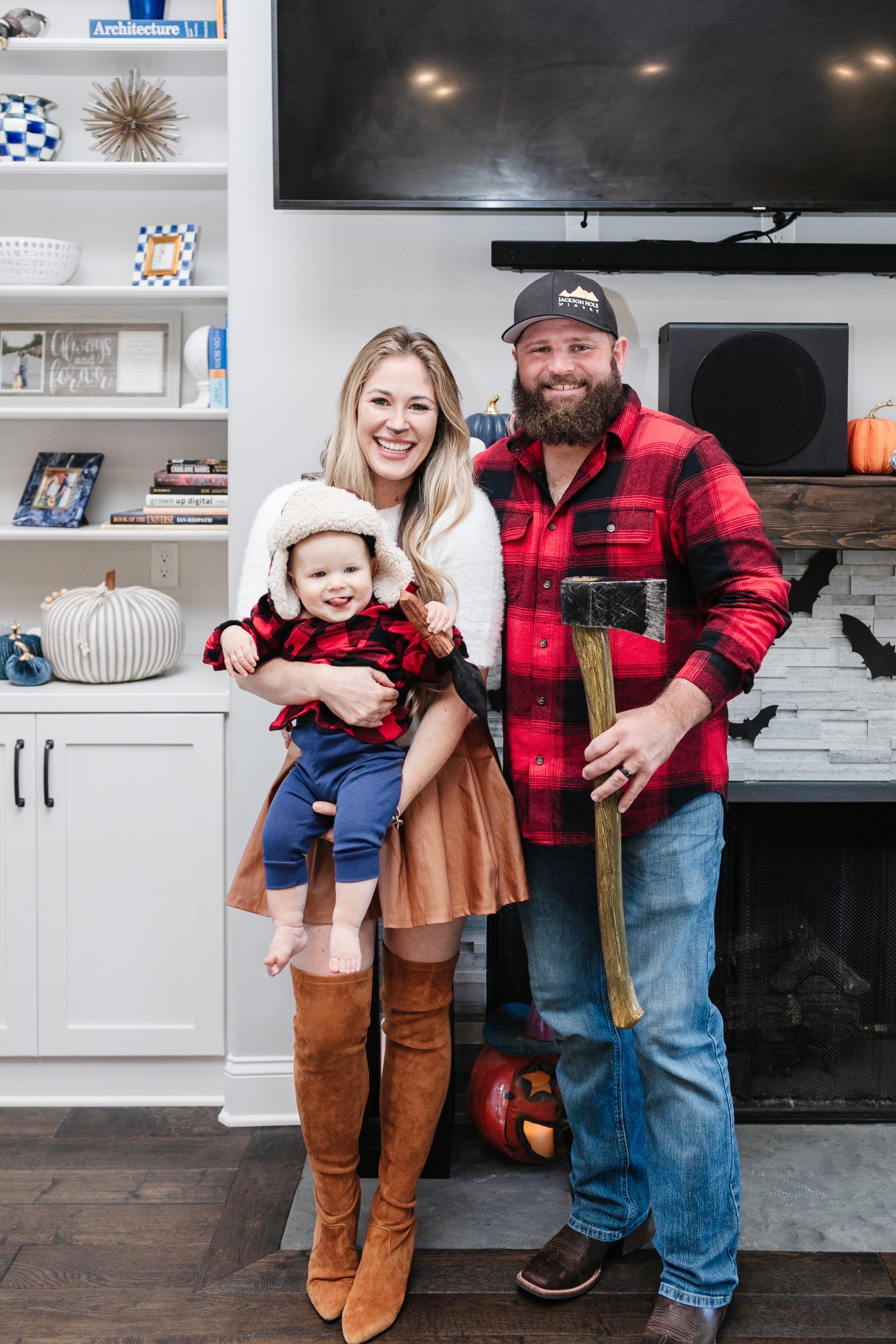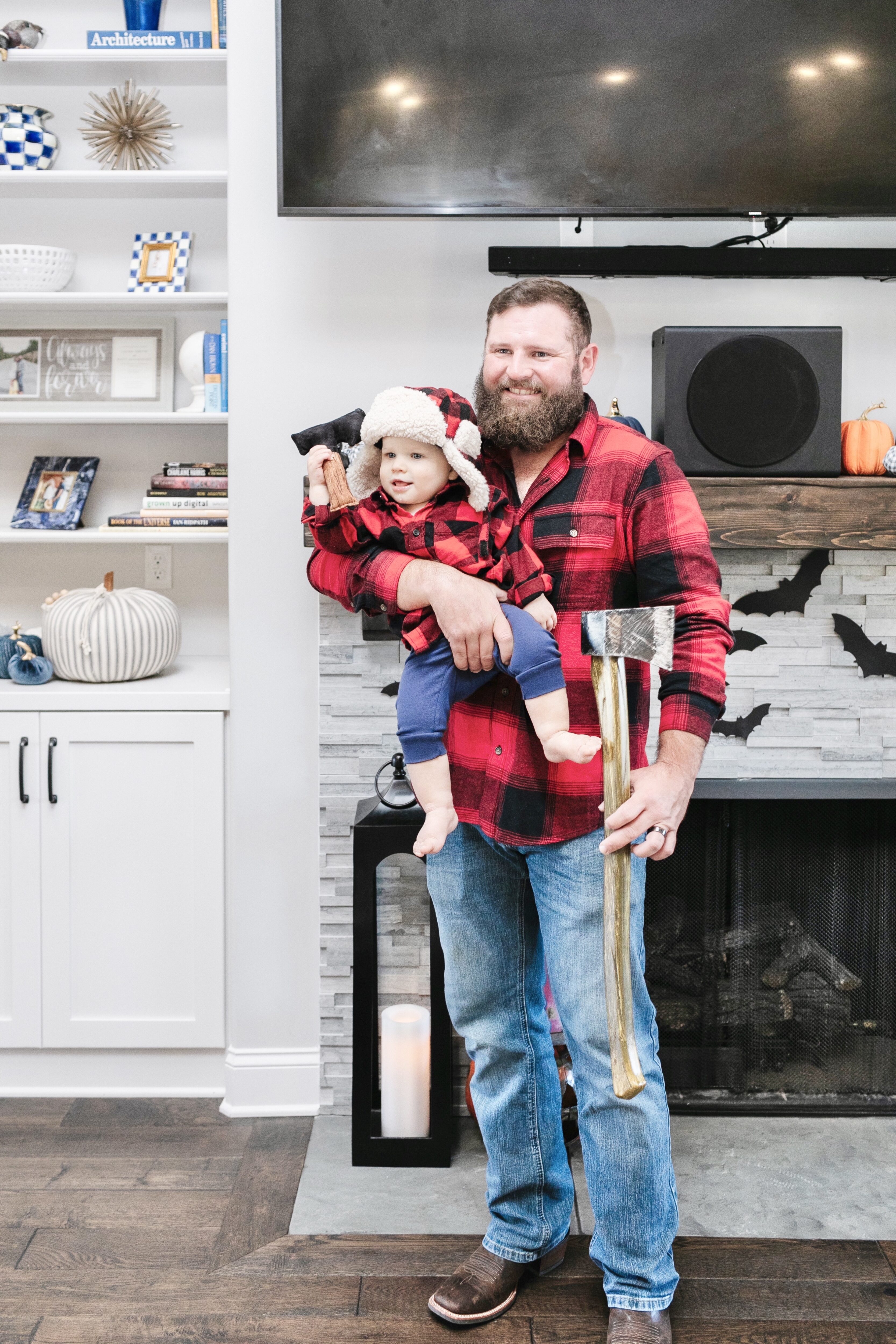 And last year Matt and I did a similar costume that we did in 2019, but of course, we had to add in baby Grayson! I was a deer, and Grayson and Matt were lumberjacks. There are some similar deer print leggings linked for women and kids above (like the ones I wore a couple of years ago.) I'm thinking I may even get Leighton a pair, so she can join in on the fun with us one year too!
I also have to share my all-time favorite Halloween costume from a few years ago. It was the inspiration for last year. Matt and I dressed up as a deer and a lumberjack. Yes, we've done this twice now, but I did mix it up each time with leggings one year and a faux leather skirt and OTK boots last year.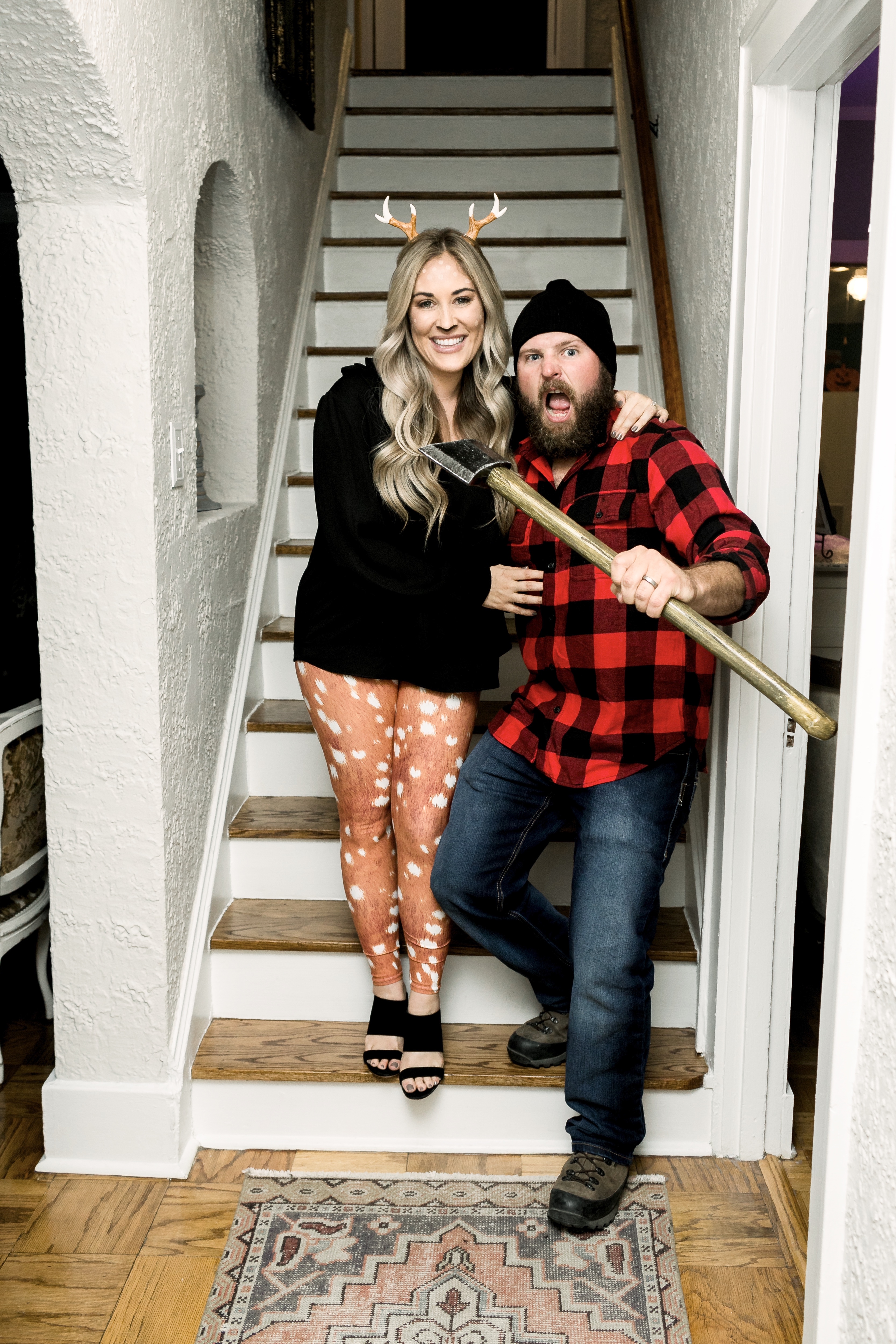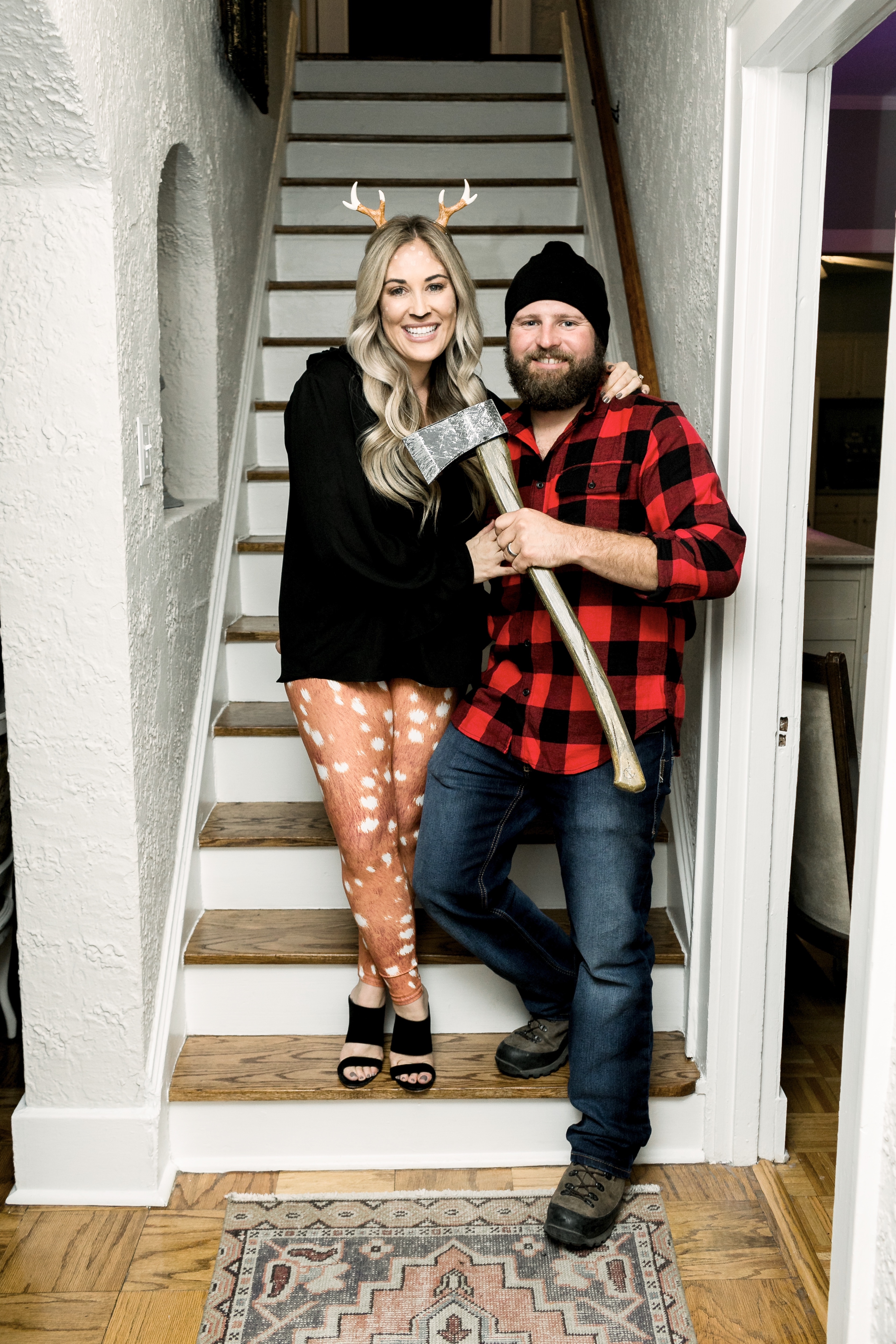 Fall is both mine and Matt's favorite season, and a big part of why I love it so much is Halloween. I mean, how can you NOT like Halloween?! Hot chocolate, scary movies, candy, getting together with friends and family, and s'mores! And dressing up as something super fun, getting candy…there's nothing bad about that!
It has become quite the tradition for Matt and me to dress up, watch scary movies together, make s'mores, and also throw a Halloween party. This year we will actually spend Halloween weekend in New Orleans! We cannot wait to do the haunted ghost hours while there! I also can't wait to show off our costumes with y'all over on Instagram.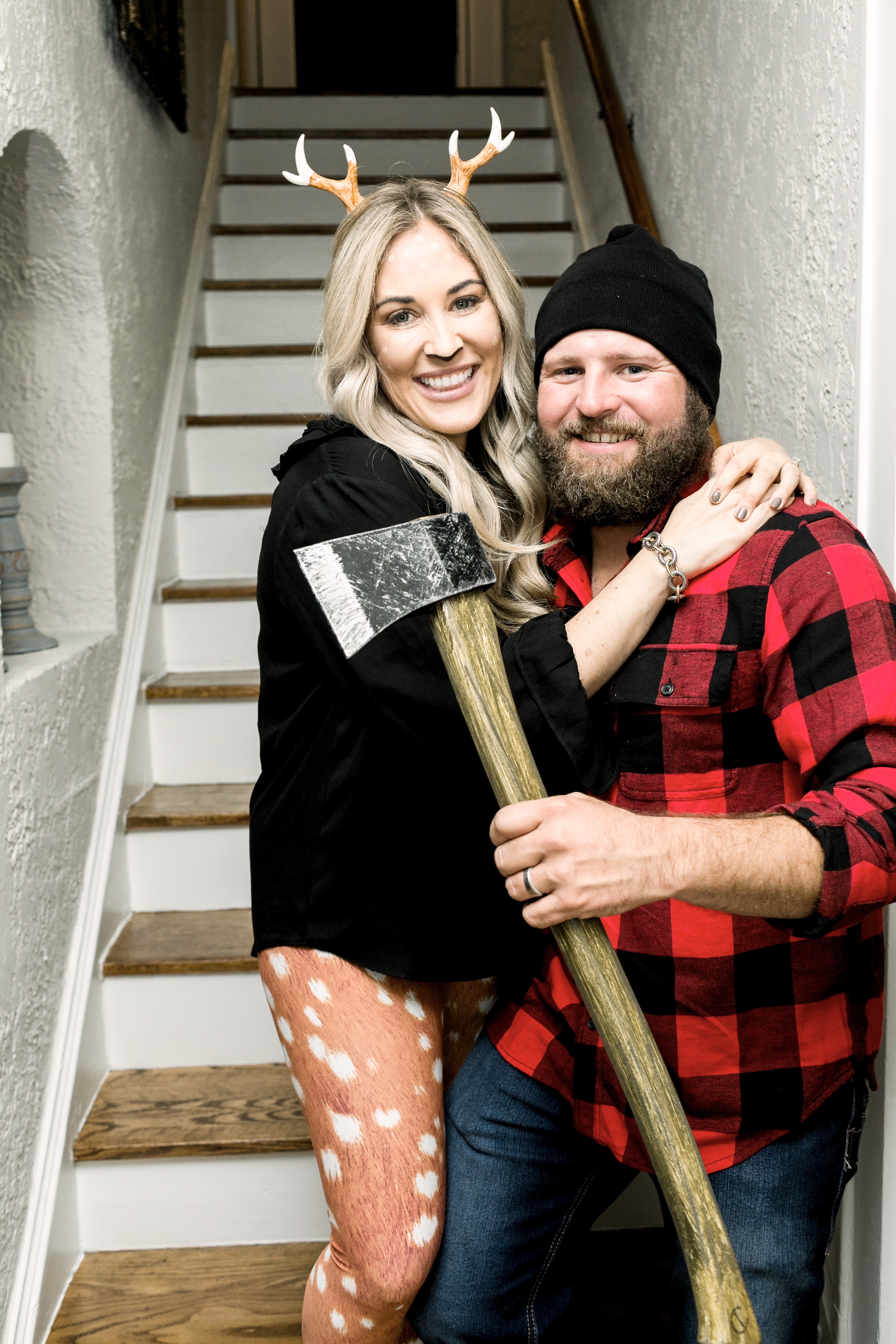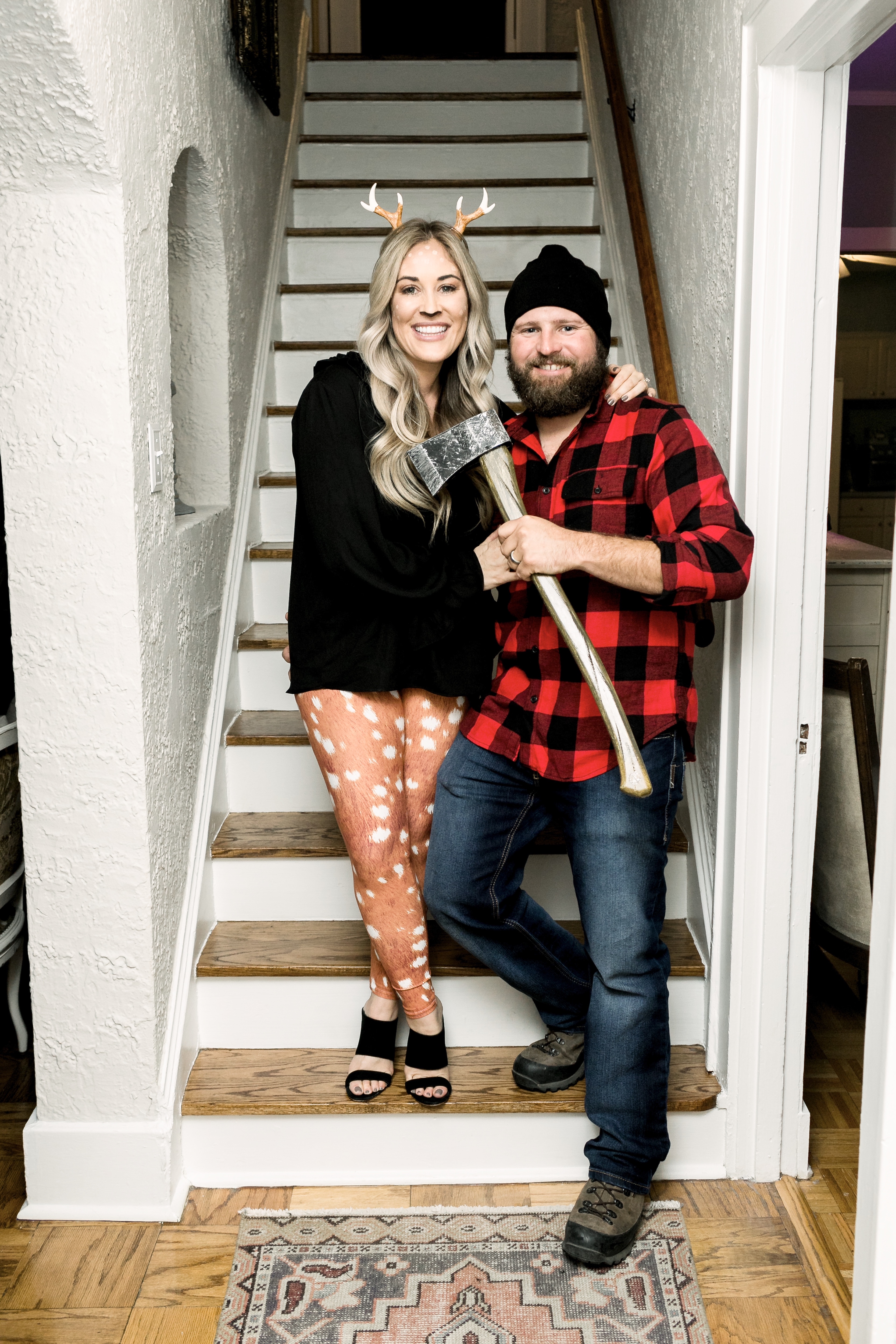 What I love about Matt's lumberjack costume is how easy it is! You grab a buffalo plaid shirt, some jeans, and boots, and add accessories if you want. You can add an axe, a trapper hat or beanie, and suspenders, the possibilities are endless. And the great part is you don't even have to spend much money! It's super easy to wear all of the pieces again this fall, too.
And for my deer costume, all I had to do was use a little makeup and face paint. Then I would add an antler headband. Lastly, you'll need either deer print leggings or a fuzzy sweater, skirt, and boots like I did above last year. And just like Matt's costume, I was able to reuse most of the pieces again. Win-win!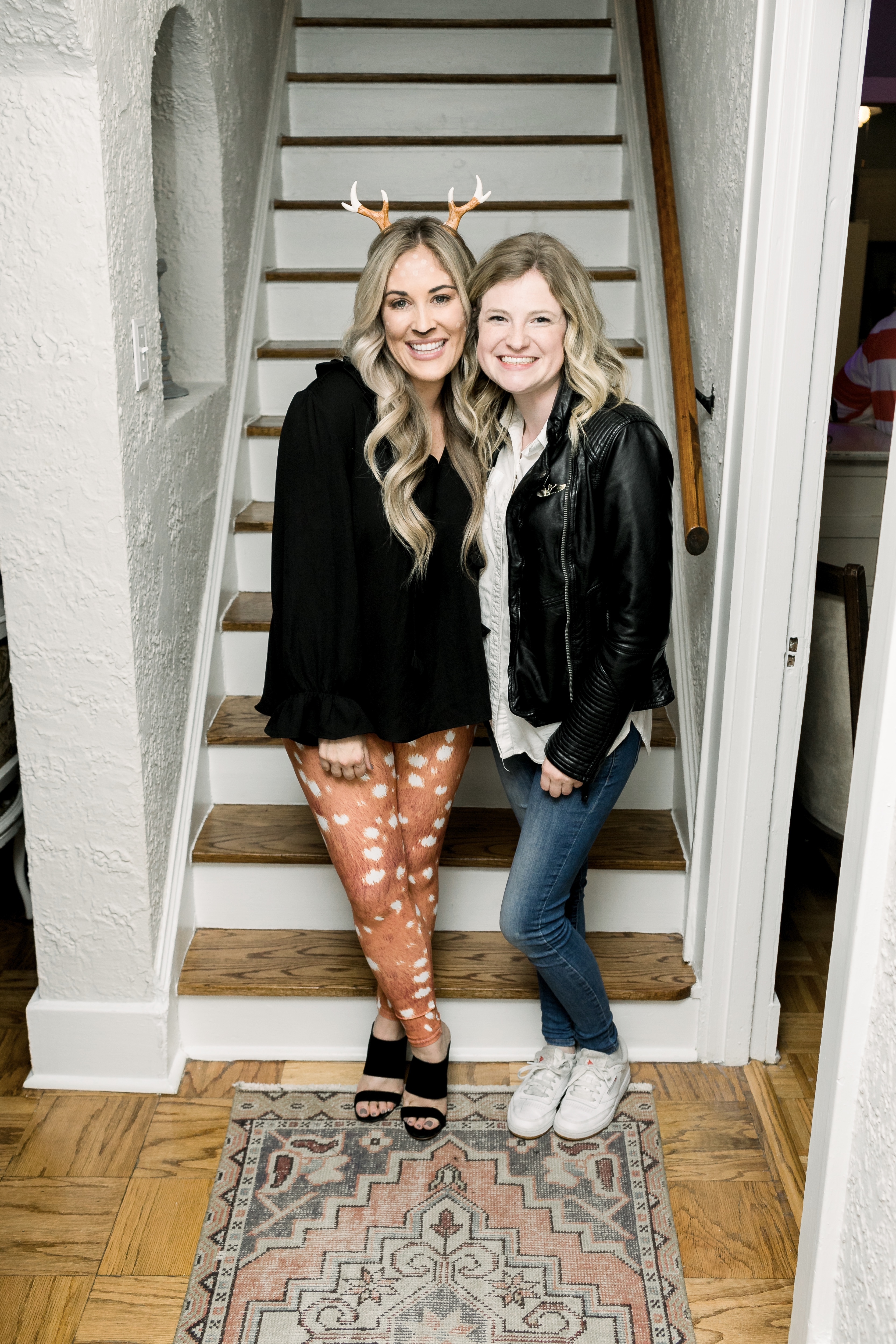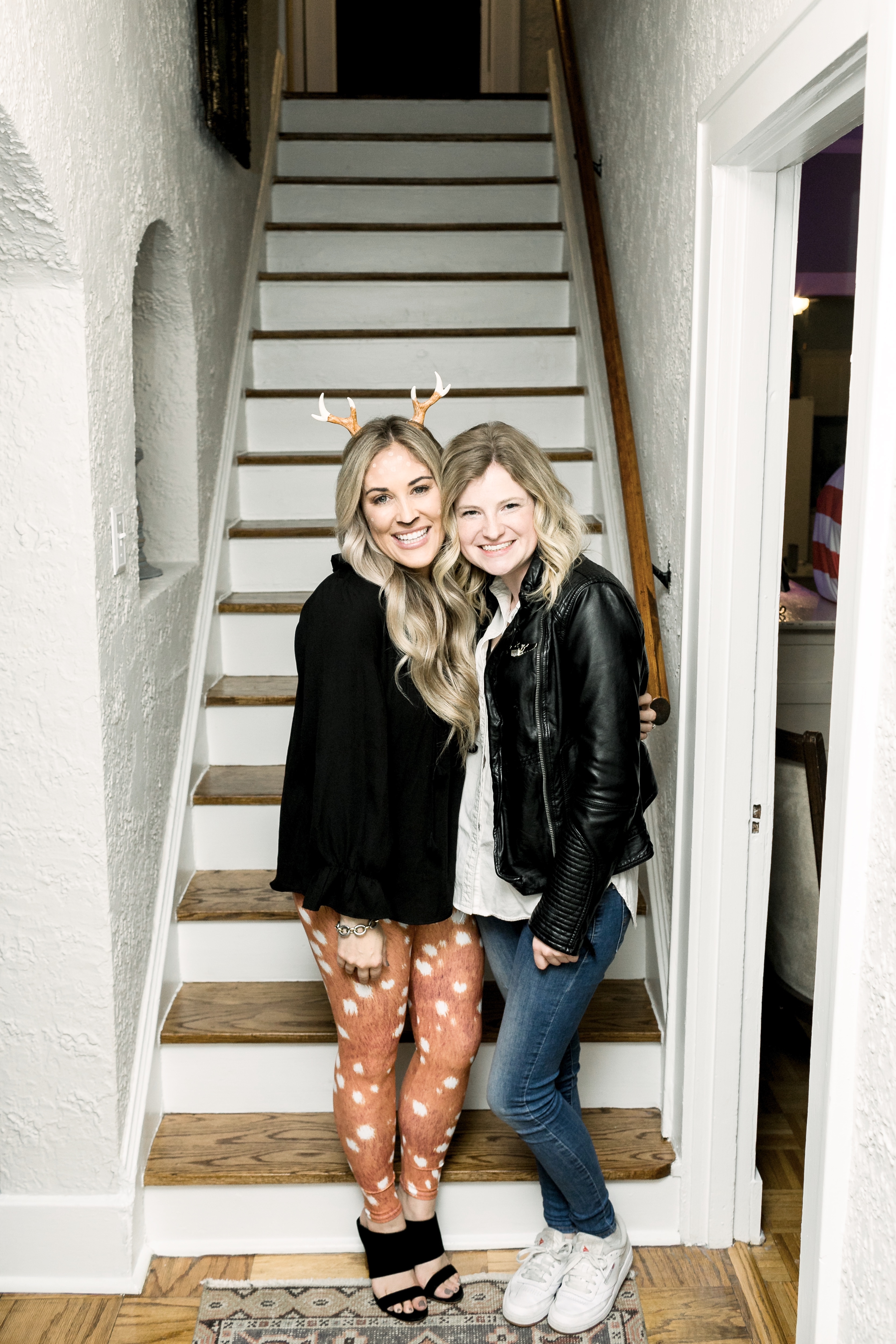 For my makeup, my sister put some darker makeup for contouring my forehead. We also added some to my cheeks to darken them up a bit. She used black to draw my nose on. Then you can use a lighter foundation, concealer, or even costume makeup and a brush to dot the little dots on your forehead and cheeks. It took her less than 5 minutes and was super easy to do!
My friend and photographer, Mary Kate, and Ben dressed up a few years ago as Maverick and Kelly! All they had to buy was the jumpsuit and the wings pin! I think it was such a perfect and fun look for them, and they looked so cute! Some of the looks that you created using pieces in your closet end up being the most fun and unique!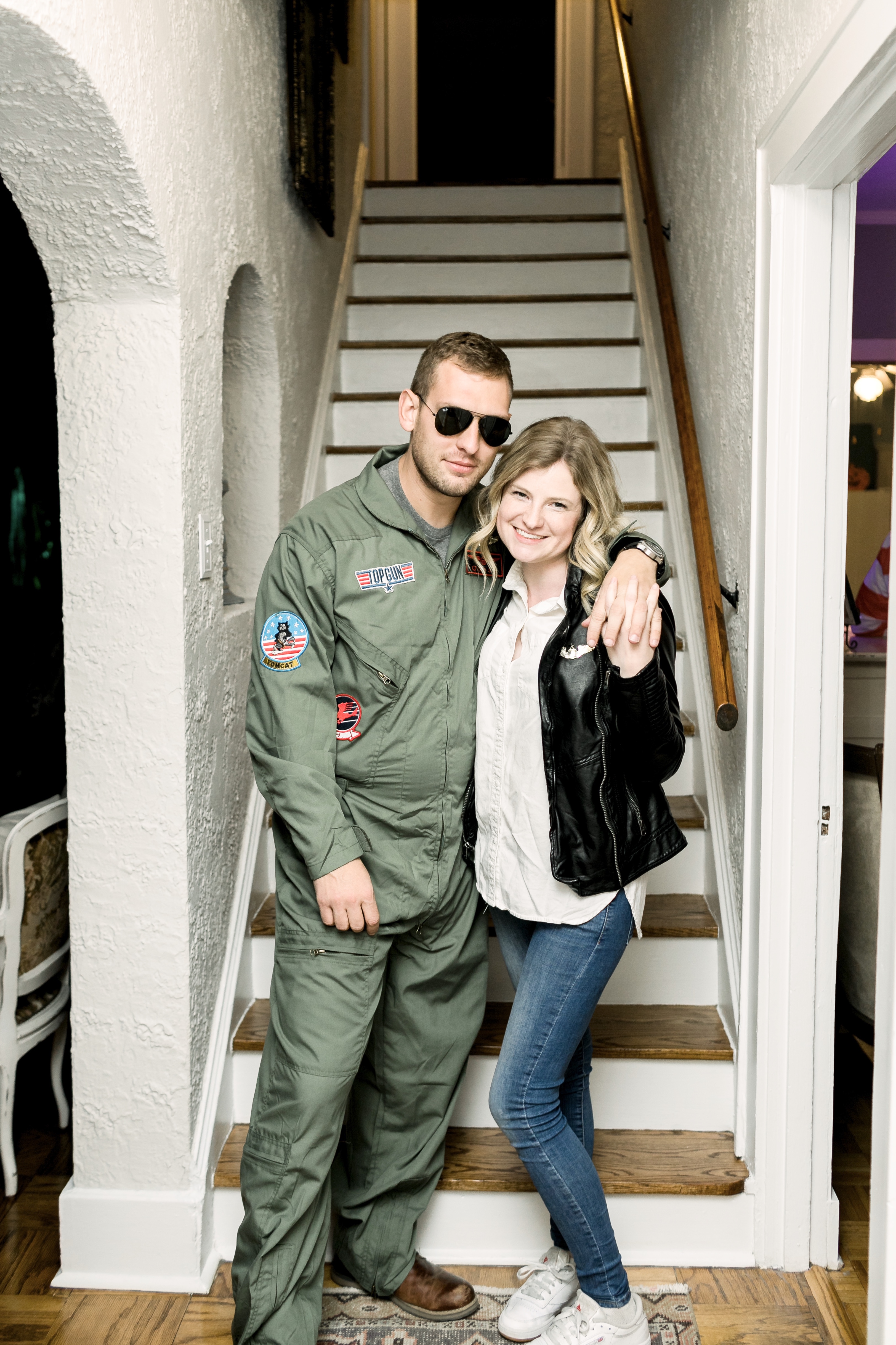 Since Halloween is coming up in just a month, I wanted to share some of these really fun Halloween costumes that are great for couples! What will you be dressing as for Halloween? Does your whole family dress up each Halloween?
Shop Our Unique Halloween Costume Ideas for Couples: