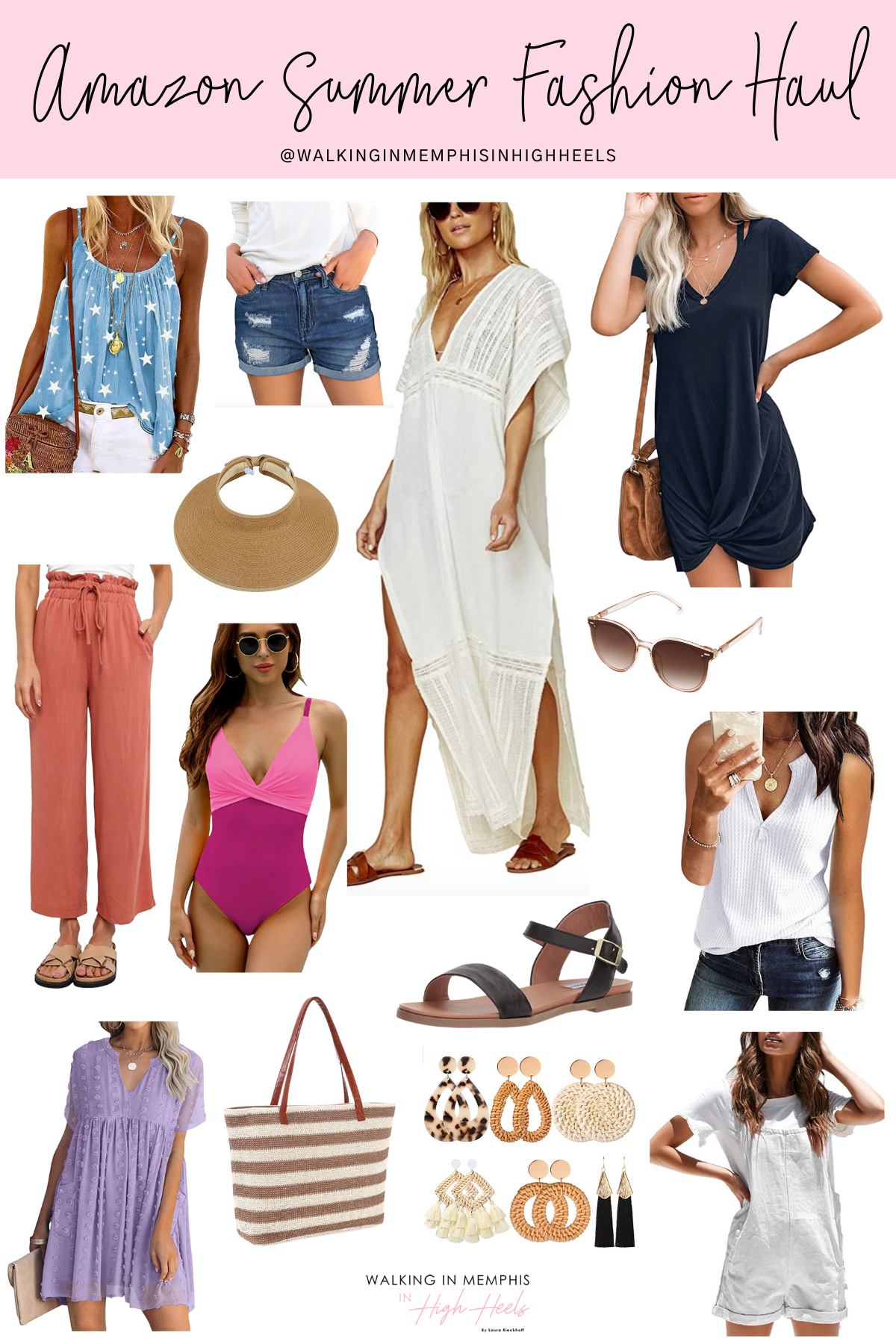 Summa, summa, summa time! Do y'all remember that song? Or did I just seriously age myself? LOL!
We are in the midst of summer and as things are heating up, I like to cool down in the AC and take part in my favorite past-time… Amazon shopping!
Amazon Summer Fashion Haul 2021
It's been a little while since I've done an Amazon haul, so I thought I'd share one with y'all today. Today's haul is full of really great options for the summer. I'm really excited about this super cute, packable sun visor. And, these $15 sunnies are the perfect, affordable options (especially if you have little ones like I do and they're constantly breaking your sunglasses).
What summer items from Amazon are y'all most excited about? Any trends you're going to be trying out this season? Let me know in a comment down below!
SHOP MY AMAZON SUMMER FASHION FAVORITES: