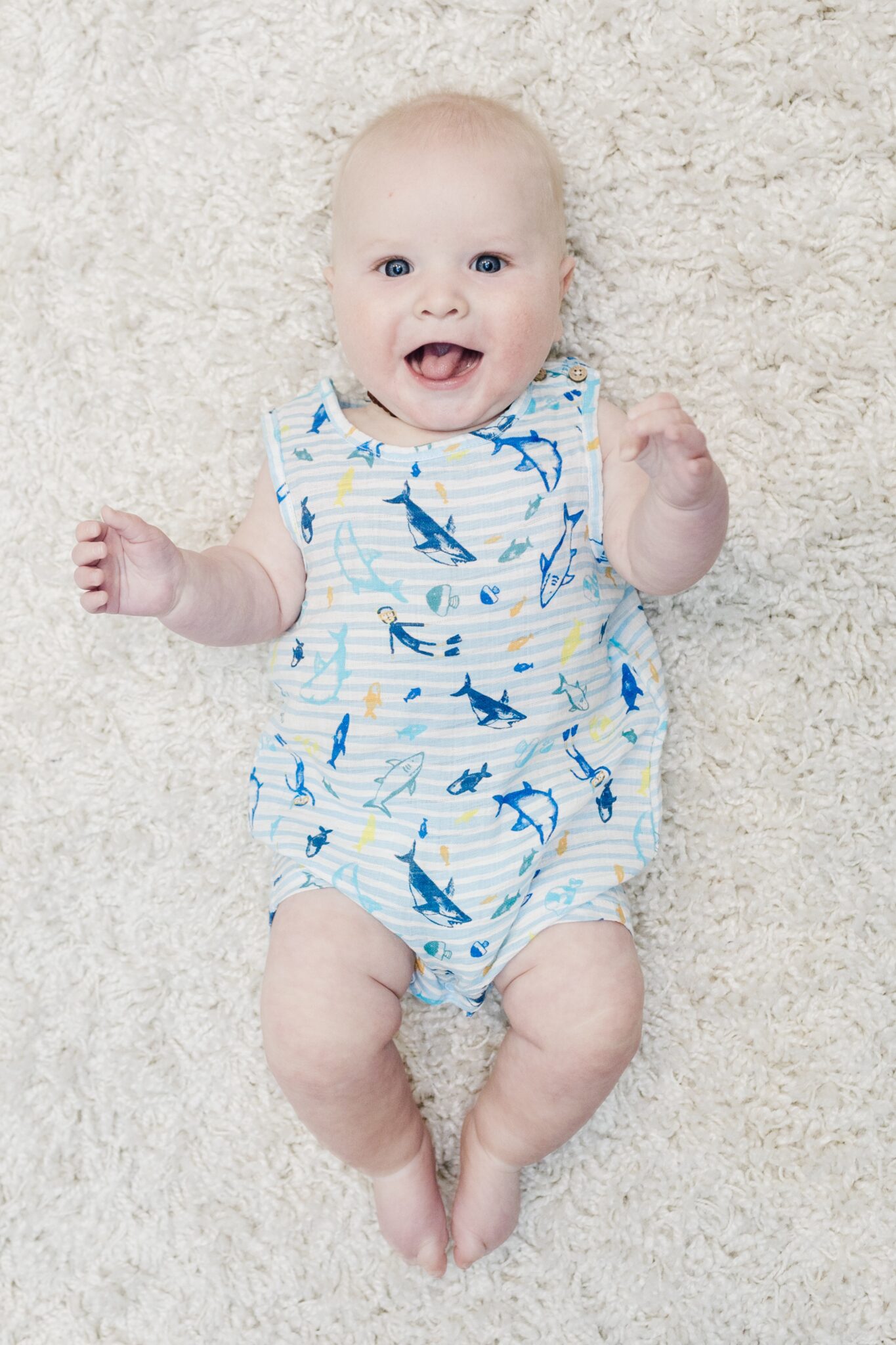 GRAYSON'S 7 MONTH BABY UPDATE
I blinked, and another month flew by! There isn't a whole lot that has changed this past month, but some of my favorites are that Grayson loves to blow bubbles and make a little motor noise with his mouth all the time. It is so cute and sweet!
After he wakes up in the morning, he plays in his crib while I head upstairs to go get him. The moment he sees me, he starts smiling and rolling over. It just melts my heart! Then after I feed him, he starts blowing bubbles and making his motor noise some more. He is just so happy and content…unless it is time to eat or time to sleep.
He is still on the same schedule and hasn't dropped his third cat nap yet. He still sleeps the same and eats the same amount 4 times a day. He still loves being outside, chewing on and playing with everything, pulling up on everything, people watching, going on walks in the stroller or carrier and being outside. He is still a good car seat rider and goes with the flow pretty well.
He still loves bath time and his bouncer and of course eating real food! So far I haven't found a food he doesn't like. Fingers crossed it continues for a bit! Grayson weighs 18 lbs 6 oz and is still just growing like a weed! I'm curious to see what his percentages will be at his 9 month checkup. We keep wondering if we will have another tall kid or another short kid lol.
I'll be back with another baby update before we know it next month. So far, I am LOVING this age! He's just so fun and sweet! What was your favorite age?