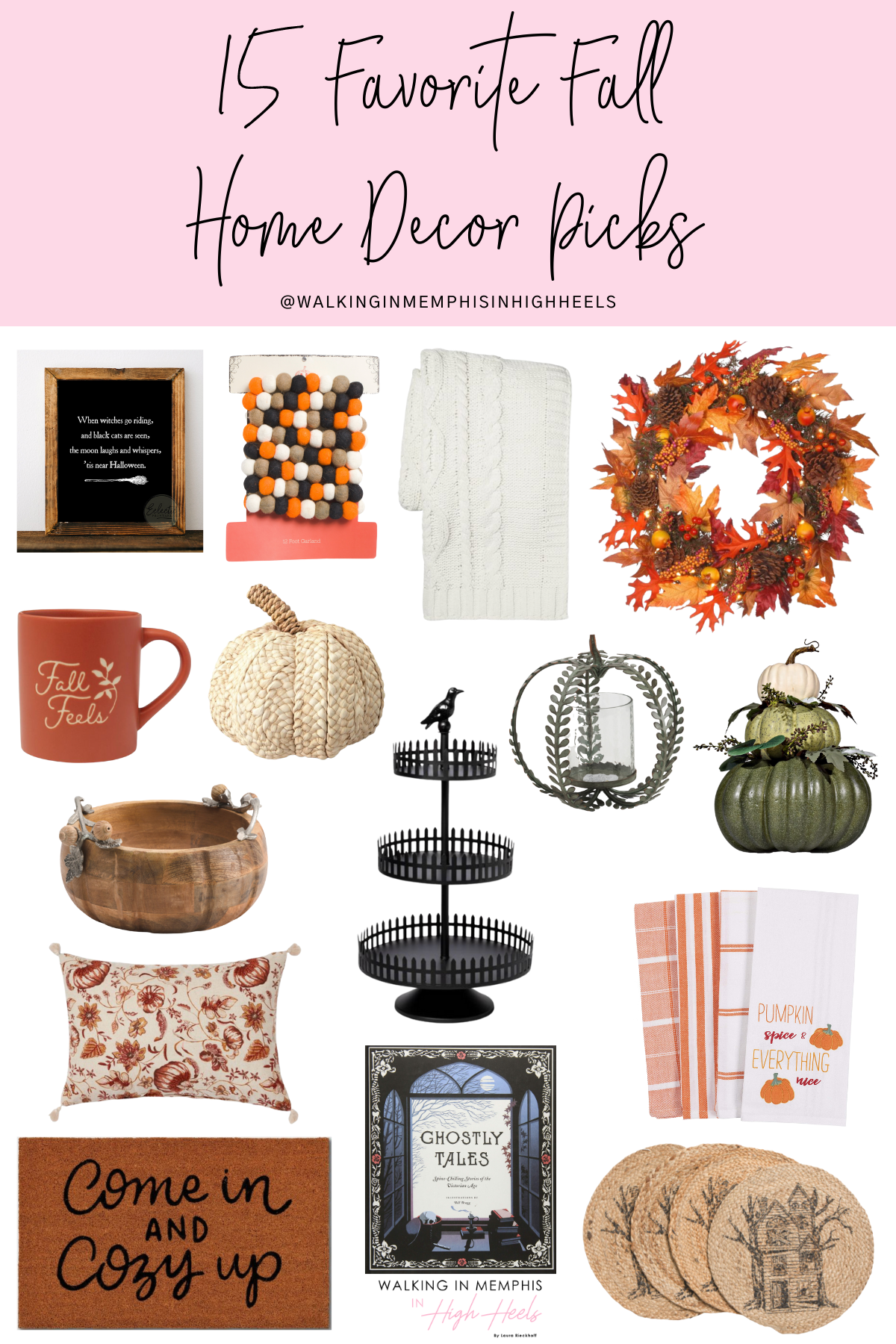 SHOP MY FAVORITE FALL HOME DECOR:

Who doesn't love a good fall home decor roundup? I know I do!
I am so ready to start decorating our house for fall. It's not quite cooled down here just yet, but that doesn't mean I can't start getting ready!
We're just weeks away from Halloween and the official start of fall and I am so pumped. The fall home decor I've rounded up today is perfect to get your home in that fall mood! Every year I buy a new welcome mat and this one from Target is adorable! It pairs well with this super soft and warm blanket. Cover yourself in that and sip on hot coffee from these cute $5 mugs and you've got yourself the perfect morning.
What fall home decor are you bringing into your house this season? Let me know in a comment below!