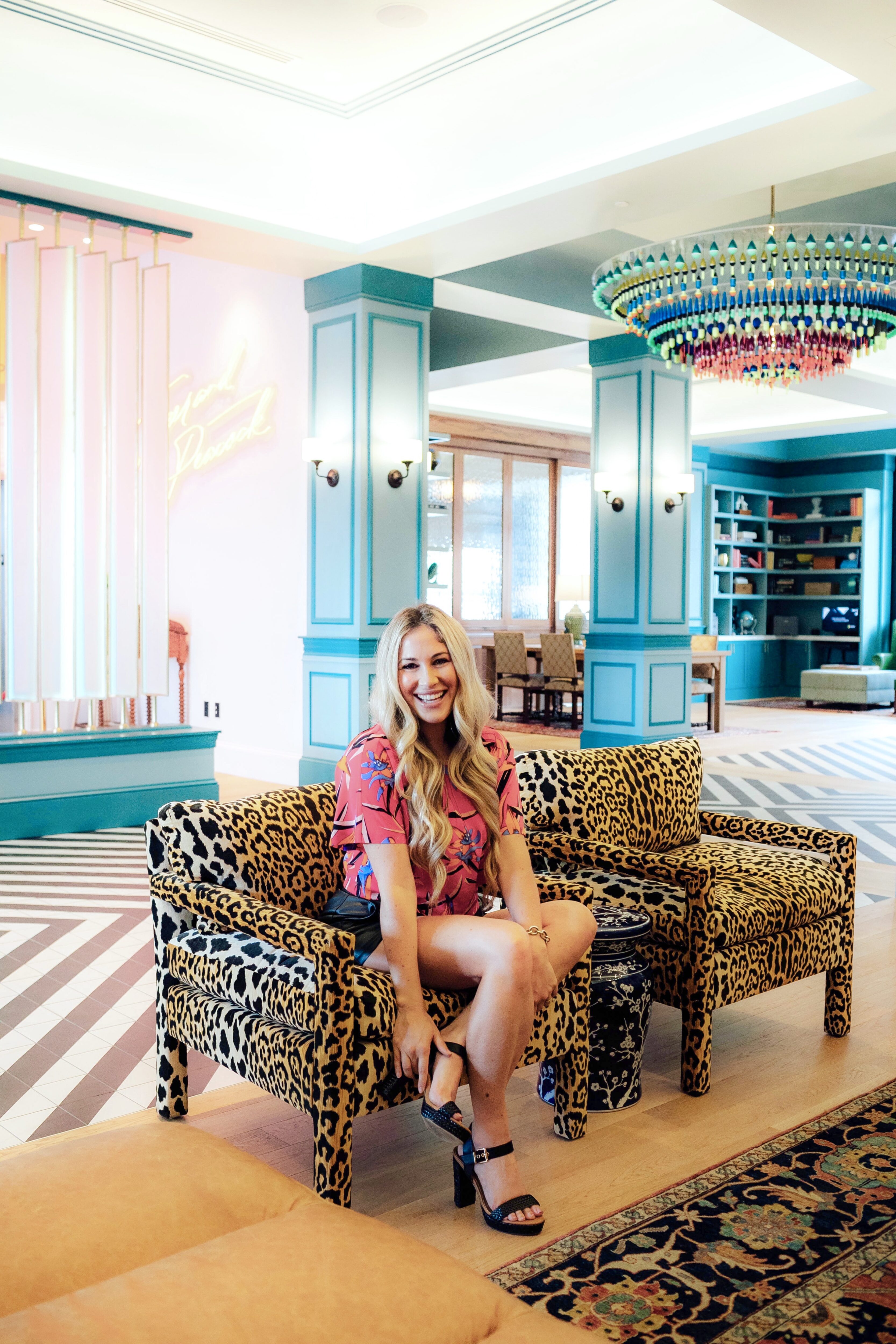 Who doesn't love a good staycation? I know I do! Since the beginning of the pandemic, we've really been thriving on staycations. Getting "away" somewhere doesn't mean you have to travel all over the place. Being a tourist in your own town can feel like a real getaway!
I thought y'all might want to hear more about some of my favorite parts of Memphis, things to do, places to eat and more!
The Best Things to Do in Overton Square
One of our favorite areas in Memphis is definitely Overton Square. There is just SO much to do! And bonus for the out of towners, Memphis' newest hotel, the Memphian, just opened there too! Whether you're local or not, I'm sharing my favorite things to do in the Overton Square area (and they're kid friendly too!)
Do some shopping.
This area has so many different types of shops, including some great clothing boutiques. Ivory Closet, Stock & Belle, and Crazy Beautiful are some of my favorites!
Grab some food.
Boscos is a classic for good food and good beer. Local in Overton Square is another favorite of mine and Matt's. If you're looking for Mexican food, Babalu is great modern twist on Mexican classics, and we frequent it quite a bit! For good burgers, Belly Acres is at the top of our list!
Don't forget the treats!
17 Berkshire has some great macaroons and even some other gluten free options. Sweet Noshings is where we really love getting in our ice cream fix!
Stay at the Memphian Hotel.
Matt and I stayed at The Memphian just last month, and it really is a hotel like no other! Mirroring the vibe of the neighborhood that surrounds it, this hotel is so unique and cool. It is also in perfect walking distance to so many great places.
We recently took a little staycation there with the baby, and we absolutely had a blast! We had one suite and an adjoining room, so we had plenty of room to spread out and for the baby to explore. All the hotel staff was so friendly and helpful to us while visiting with a baby. And the breakfast at the hotel was SO good! Try the overnight oats!
There was a piano player in the lobby, a great little gift shop and a great restaurant and bar. And if we were still looking for more, all we had to do was step just right outside our door!
Visit Tiger and Peacock's Rooftop Bar at the Memphian.
This indoor/outdoor bar has it all. They have a small but yummy menu, some of the best drinks, a great view, and a classy but moody vibe inside. Just make sure you make reservations in advance as they book up quickly! It really is such a fun vibe and a cool view over this iconic area in Memphis.
What are some of y'alls must do items in your hometown? Have you been to Overton Square before? Let me know in a comment below!