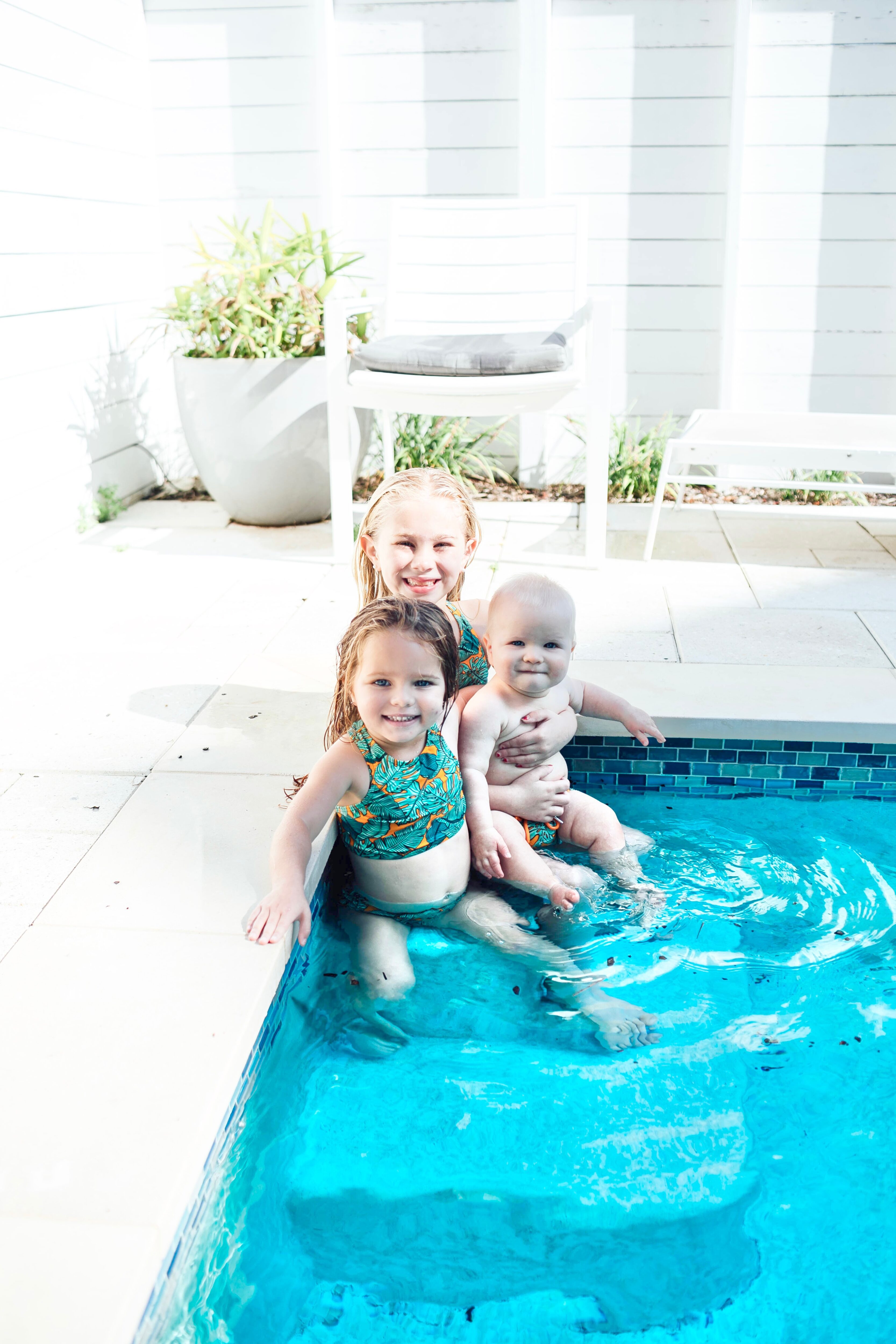 We survived our first family vacation as a family of 5! We were recently in 30A on our family vacation, and we had all 3 kiddos with us. I was super nervous because we had never done a trip with all three of them. But, things worked out great and we all had a fabulous time!
Something that made our trip really great was the resort we stayed in. We stayed at The Pointe again this year (we were here last year and the year before as well), but we did things a little bit differently this time around, and I'm eager to share why we loved this resort so much!
First and foremost, the most important thing to us when we're picking a resort is that it's family-friendly. The Pointe definitely offers that for us! We stayed in an Aqua Suite. This 3-bedroom suite offers tons of room for a family to spread out, all the amenities of home plus a private pool right outside your back door! This was a huge feature that the kids loved!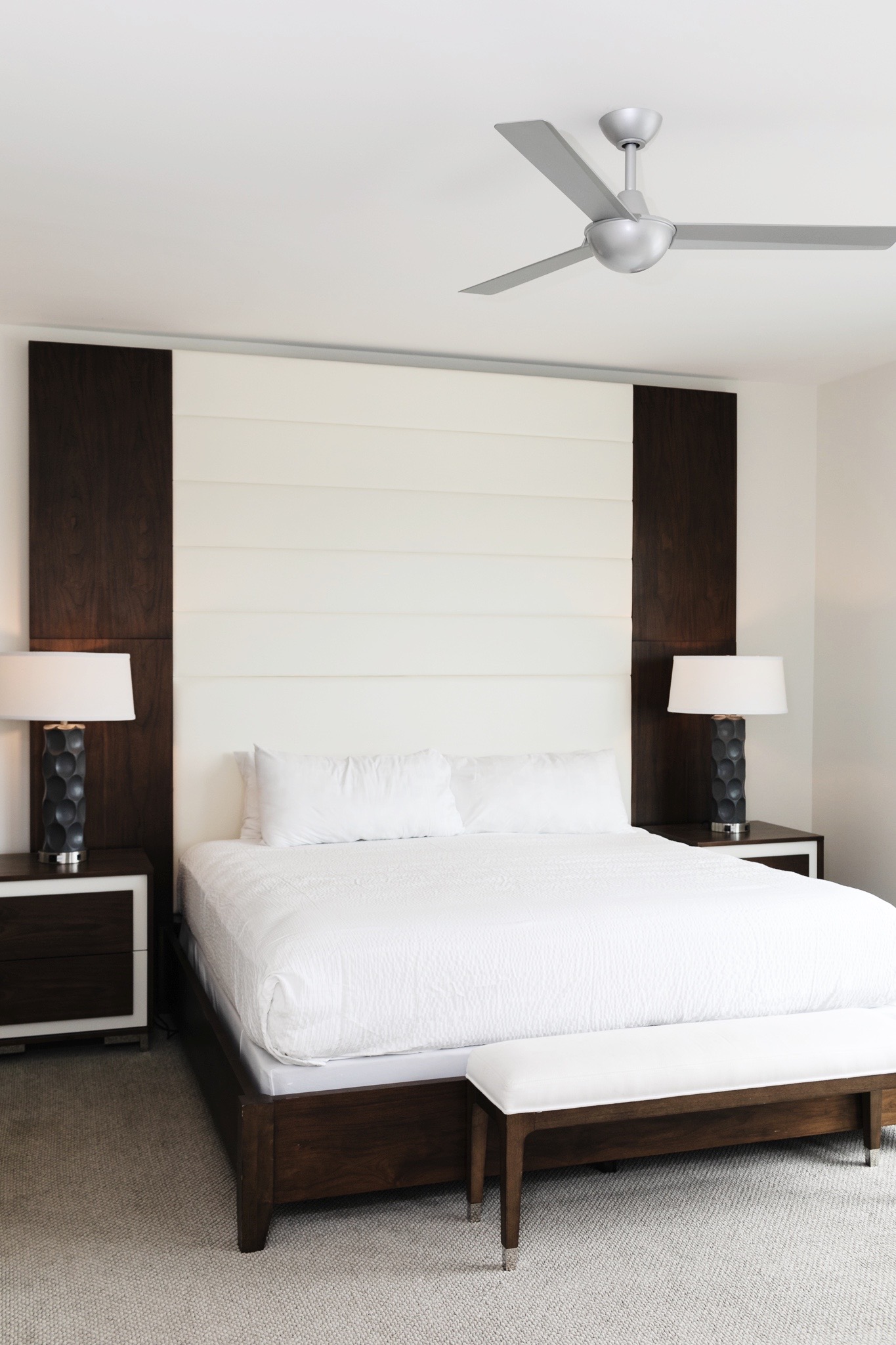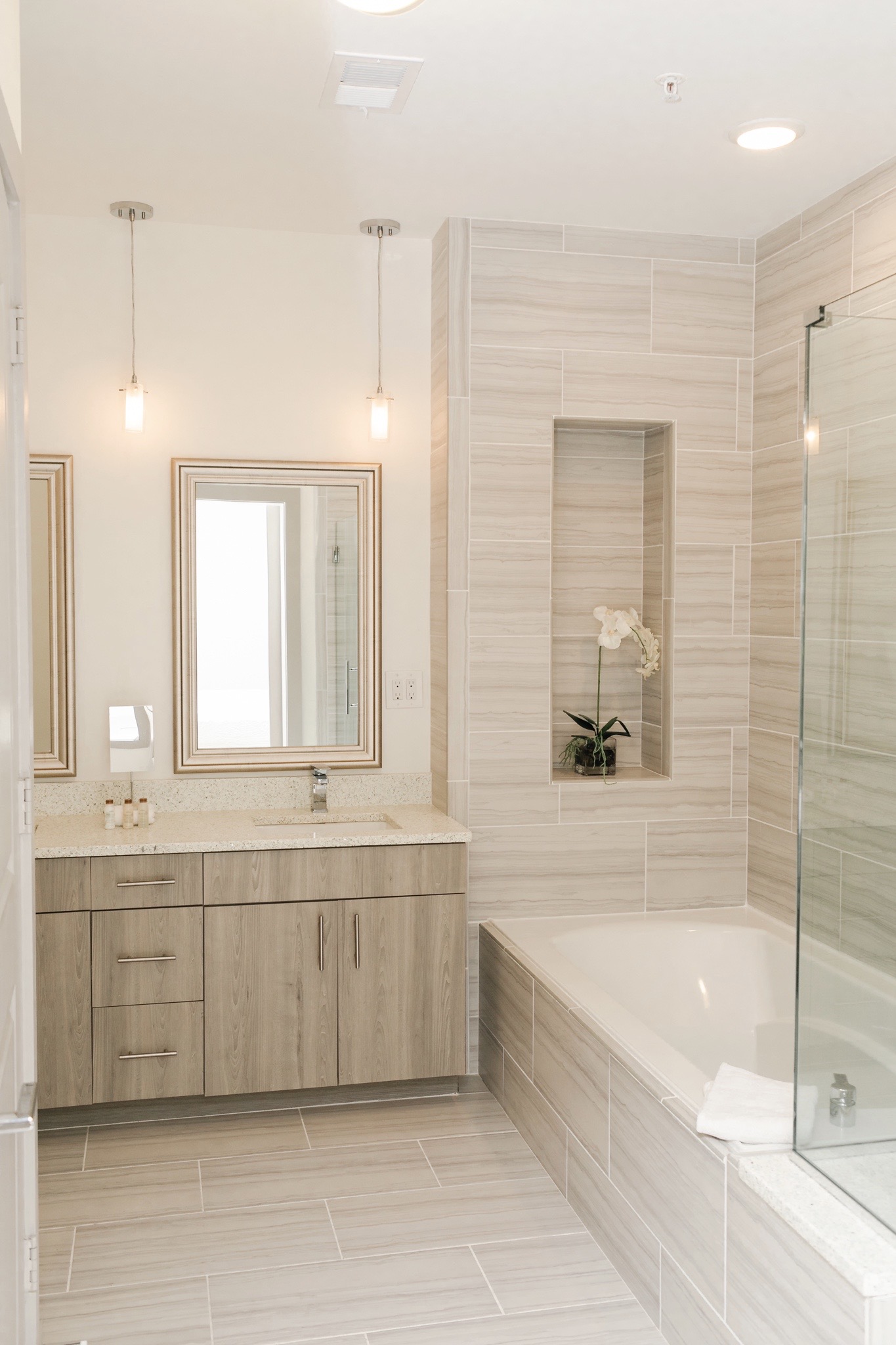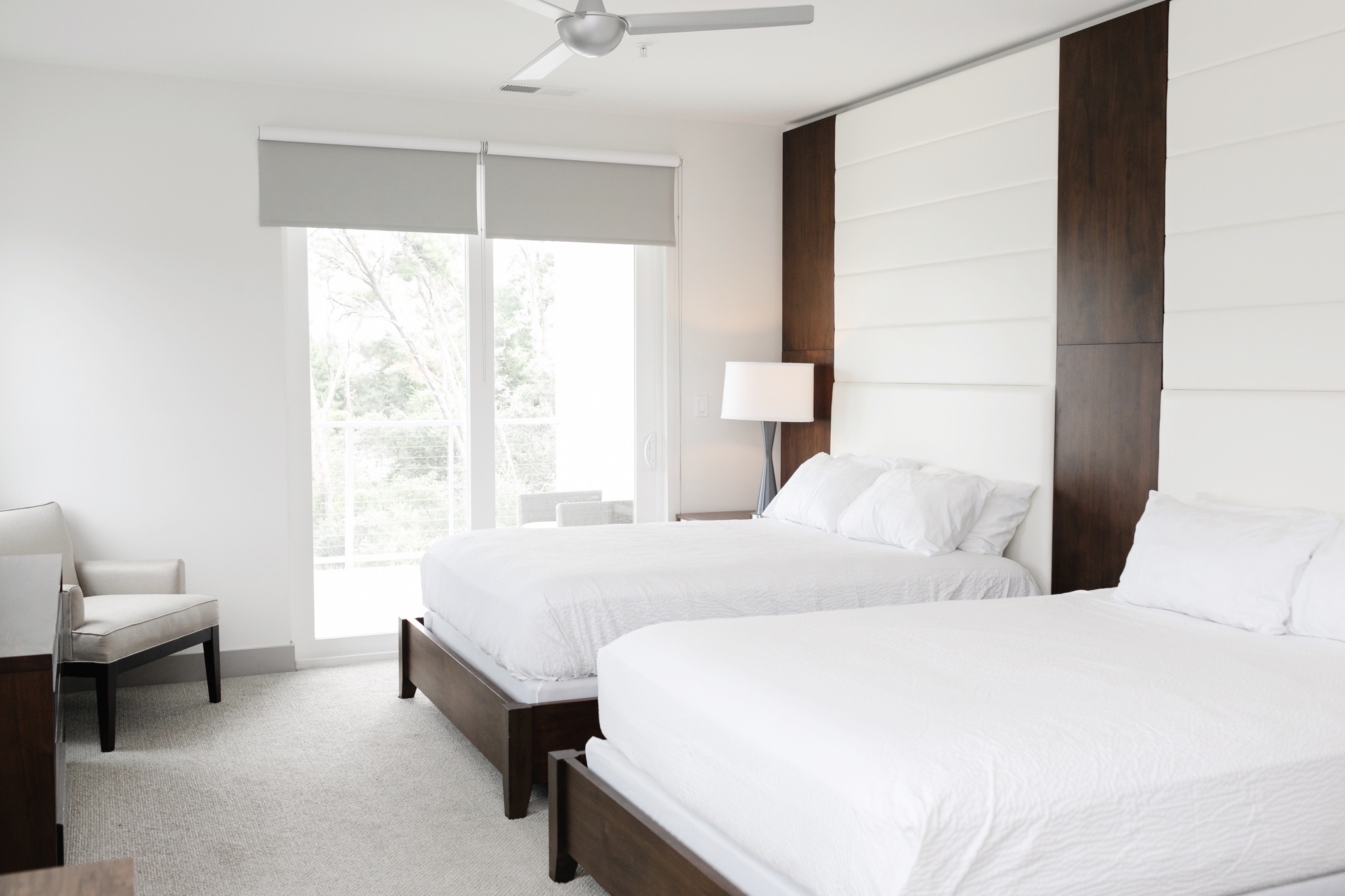 Each room was super spacious, and each room had its own bathroom. This was really nice for us because it meant that nobody had to risk waking anyone else up if they had to use the restroom in the middle of the night!
We really loved how comfortable the beds were, how much space there was to spread out in each room and over all, just how much like home this suite felt!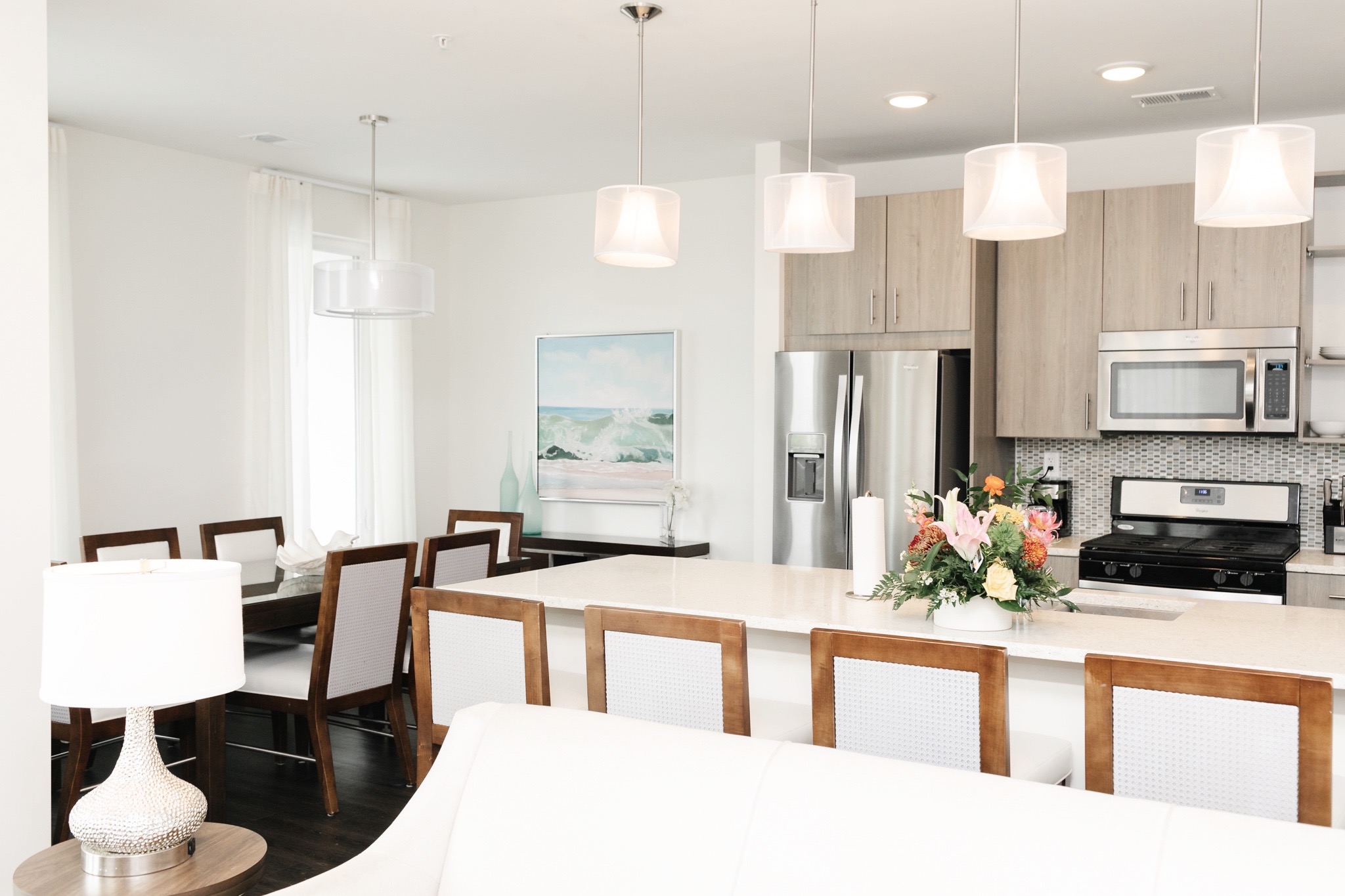 This suite offers a full kitchen with all the things you could possibly need for a family meal. A full-sized refrigerator, large dining table, an island with several bar stools that are great for breakfast or morning coffee. The girls really loved sitting here to have snacks, to color or just while we were cooking dinner.
It was so convenient having a full kitchen so we didn't have to go out to eat every single day. The ability to make dinners right here in the room was so nice. After a long day of swimming, playing at the beach or riding bikes, sometimes the last thing we wanted to do was get all the kids cleaned up and ready for a dinner out. Being able to just relax and cook right here at the resort really made the vacation that much more relaxing. They also have plenty of grills downstairs by the pool you can use.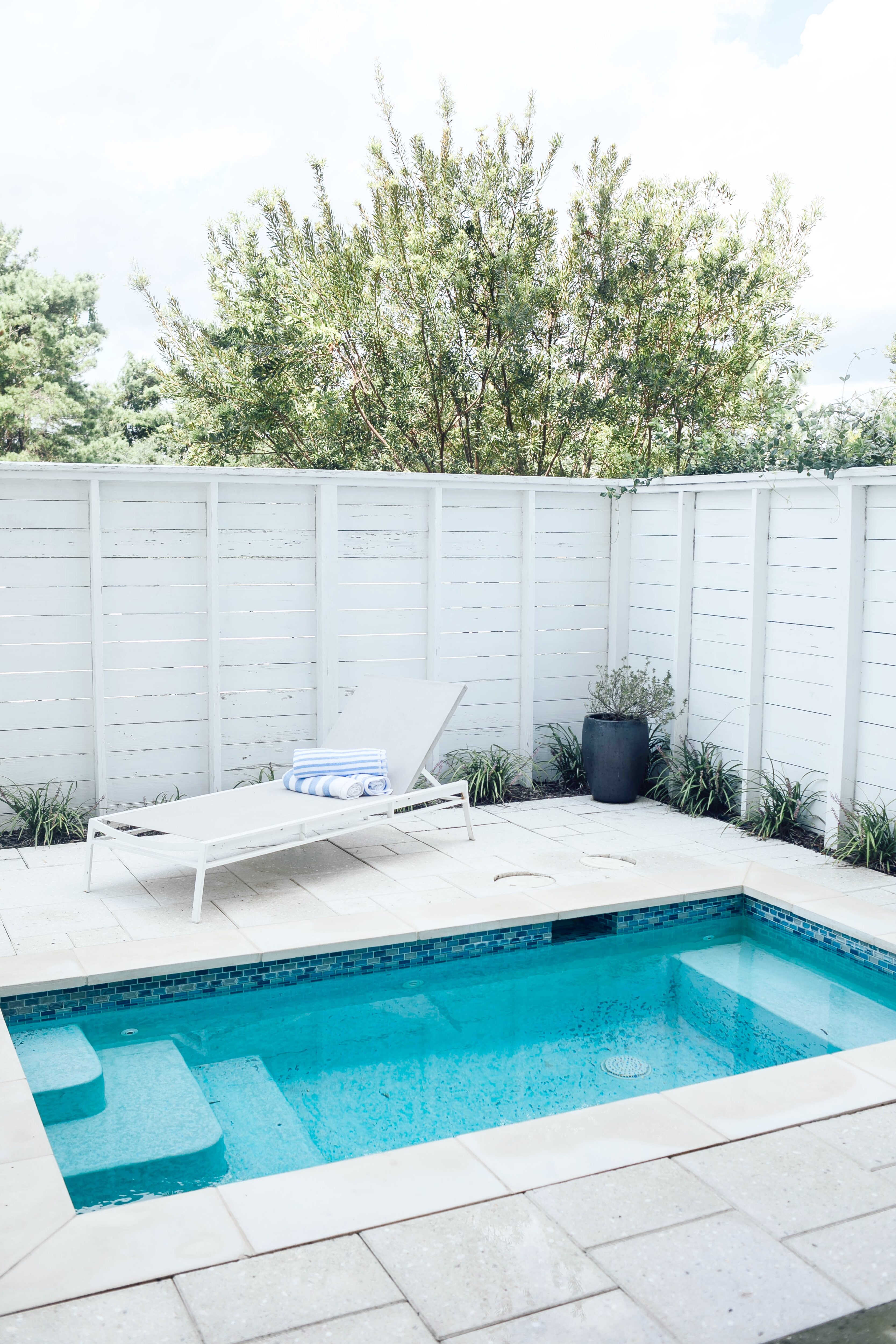 Our private pool was so perfect for a quick dip! It was just a small pool, but the girls thought it was the coolest thing ever! Having the ability to take a quick late-night swim, jumping in in the afternoon or whenever else we felt like it was so great and added a fun element to our vacation! It was perfect while baby was napping for the older girls. And it was perfect for Matt and I to enjoy a swim after bedtime.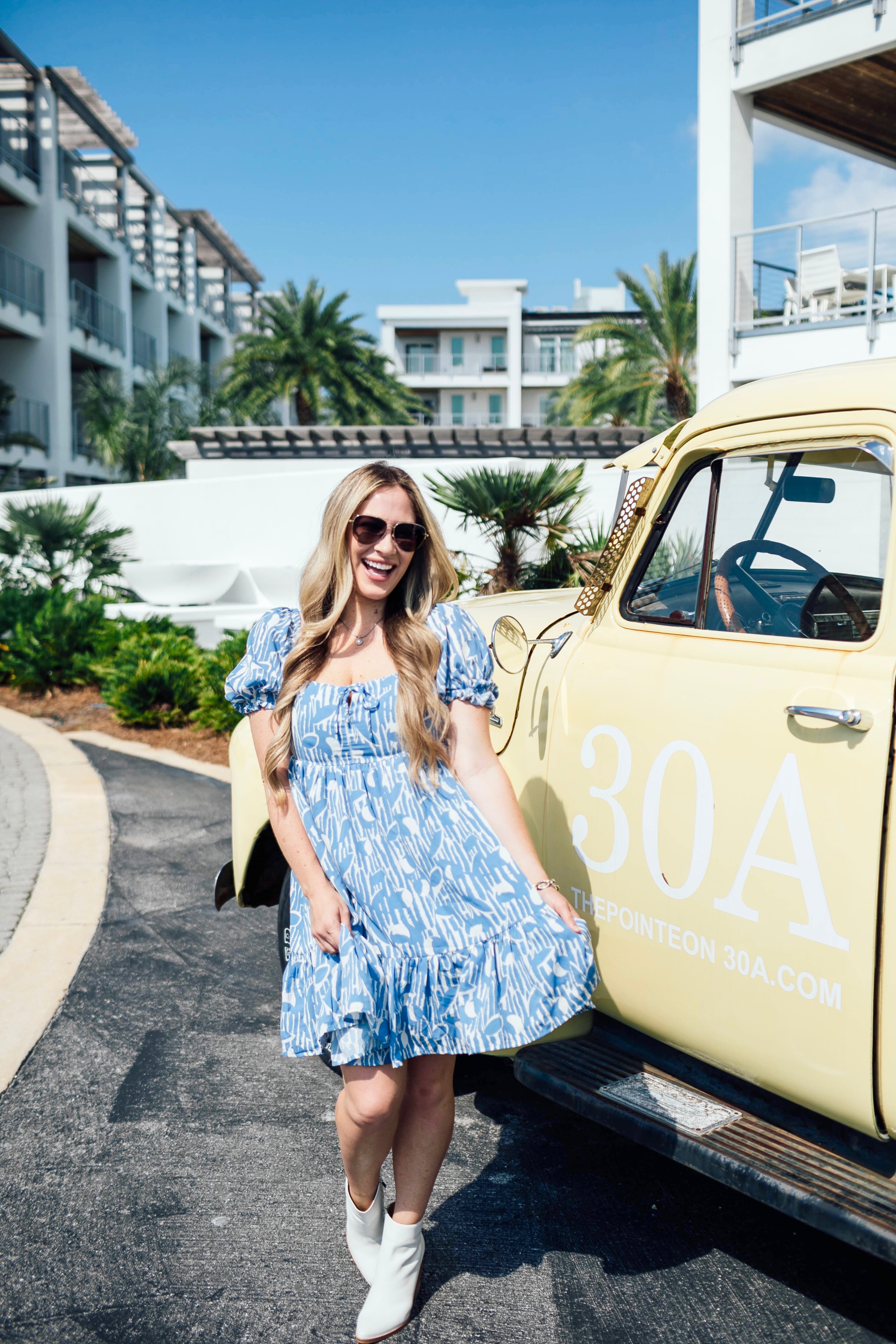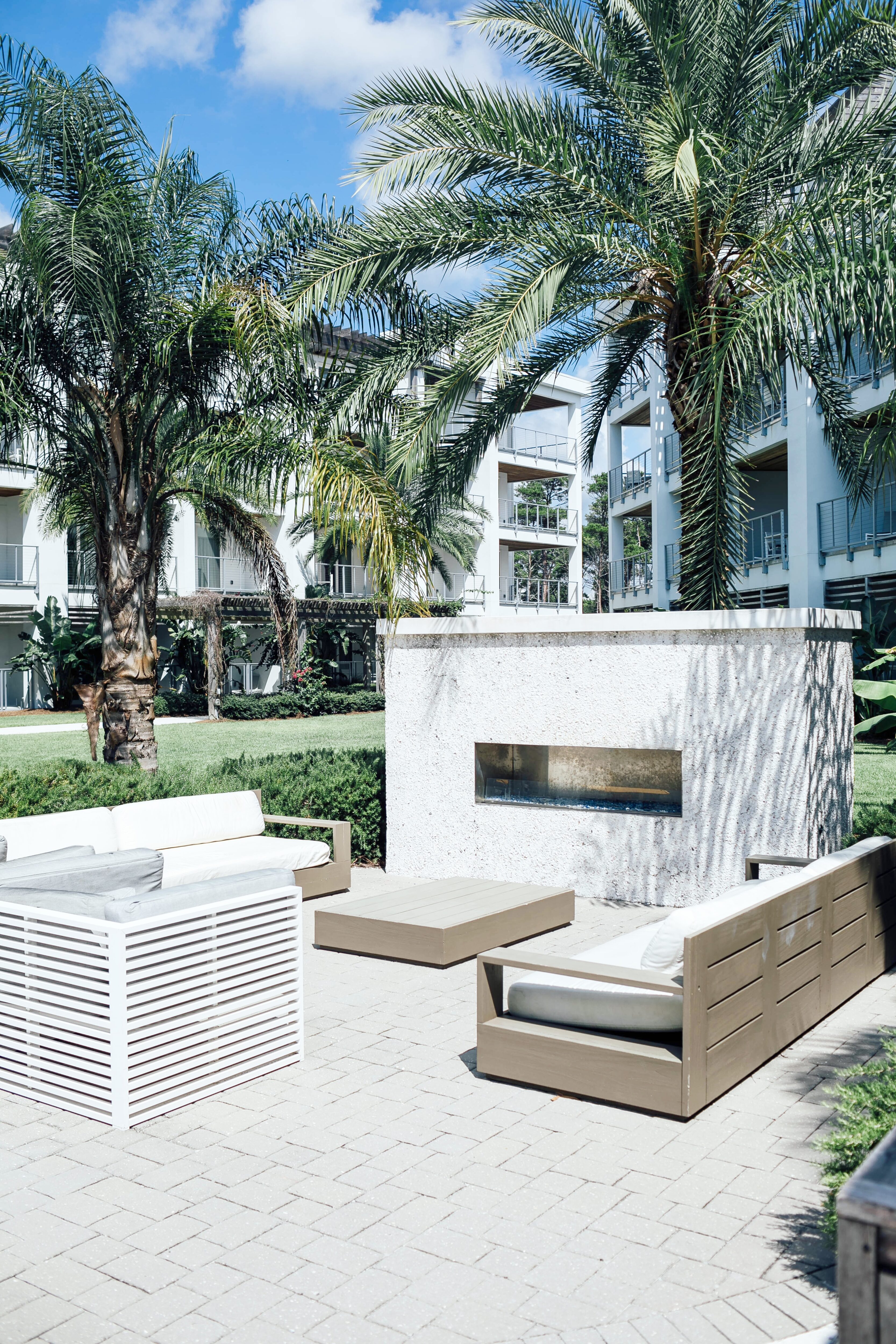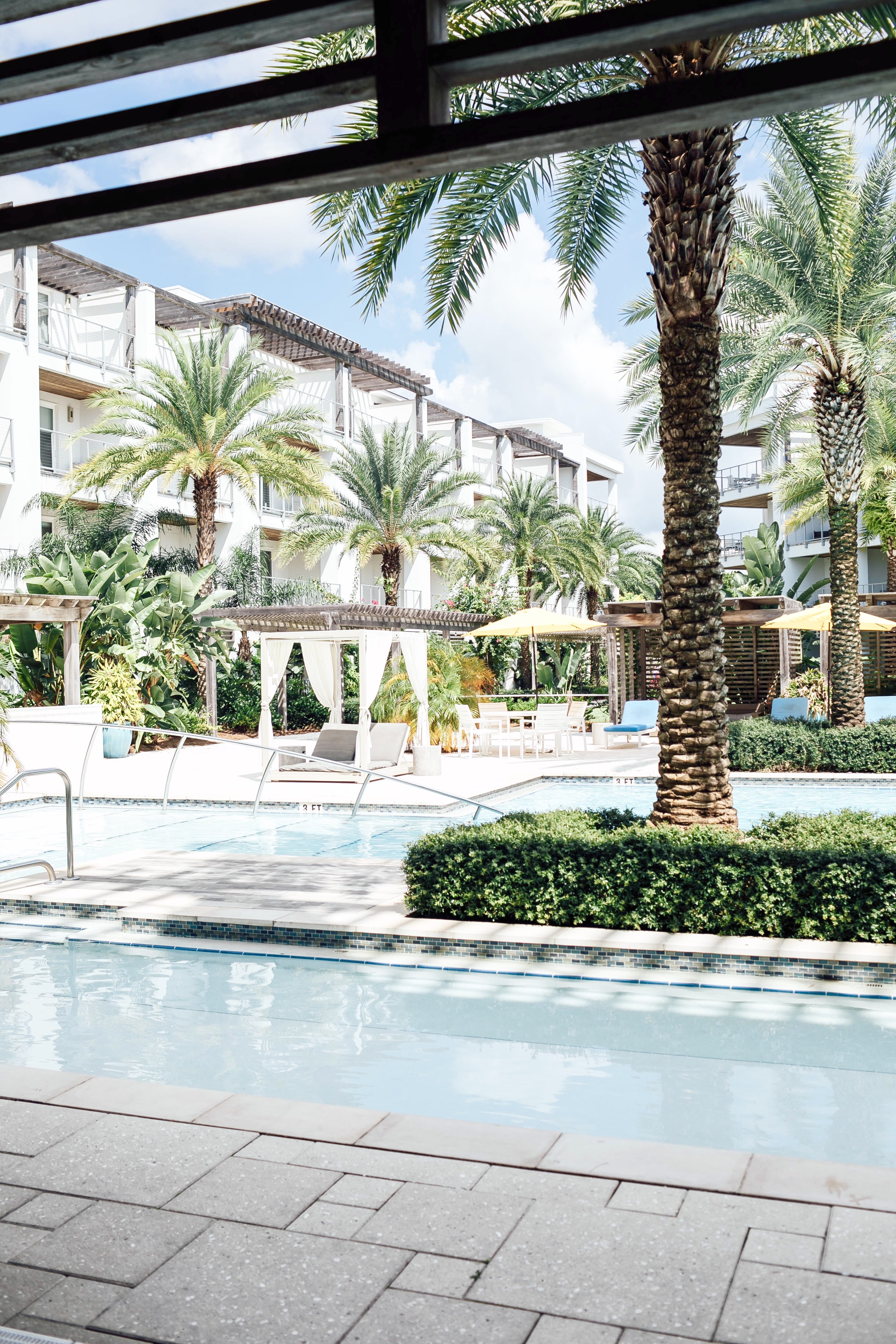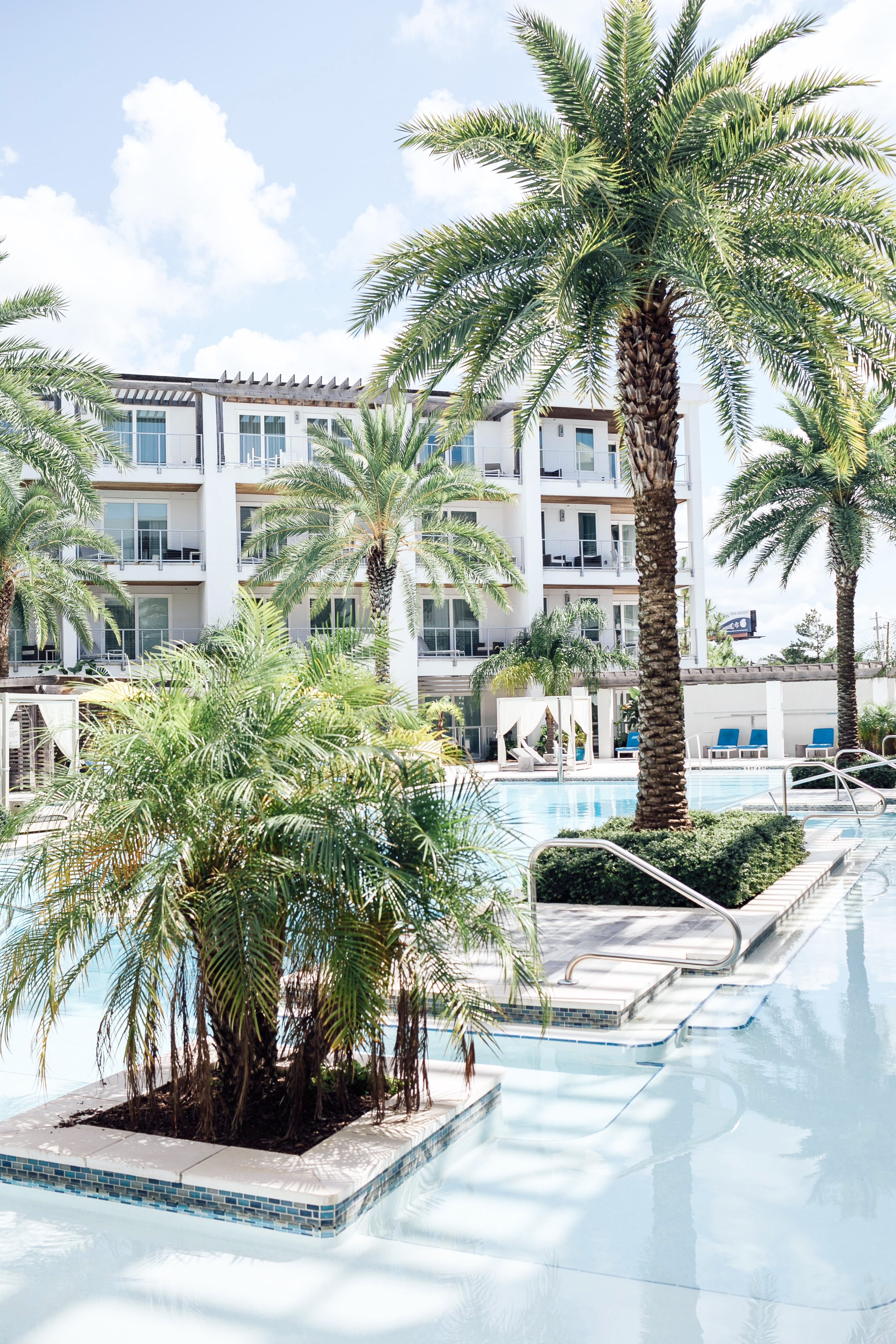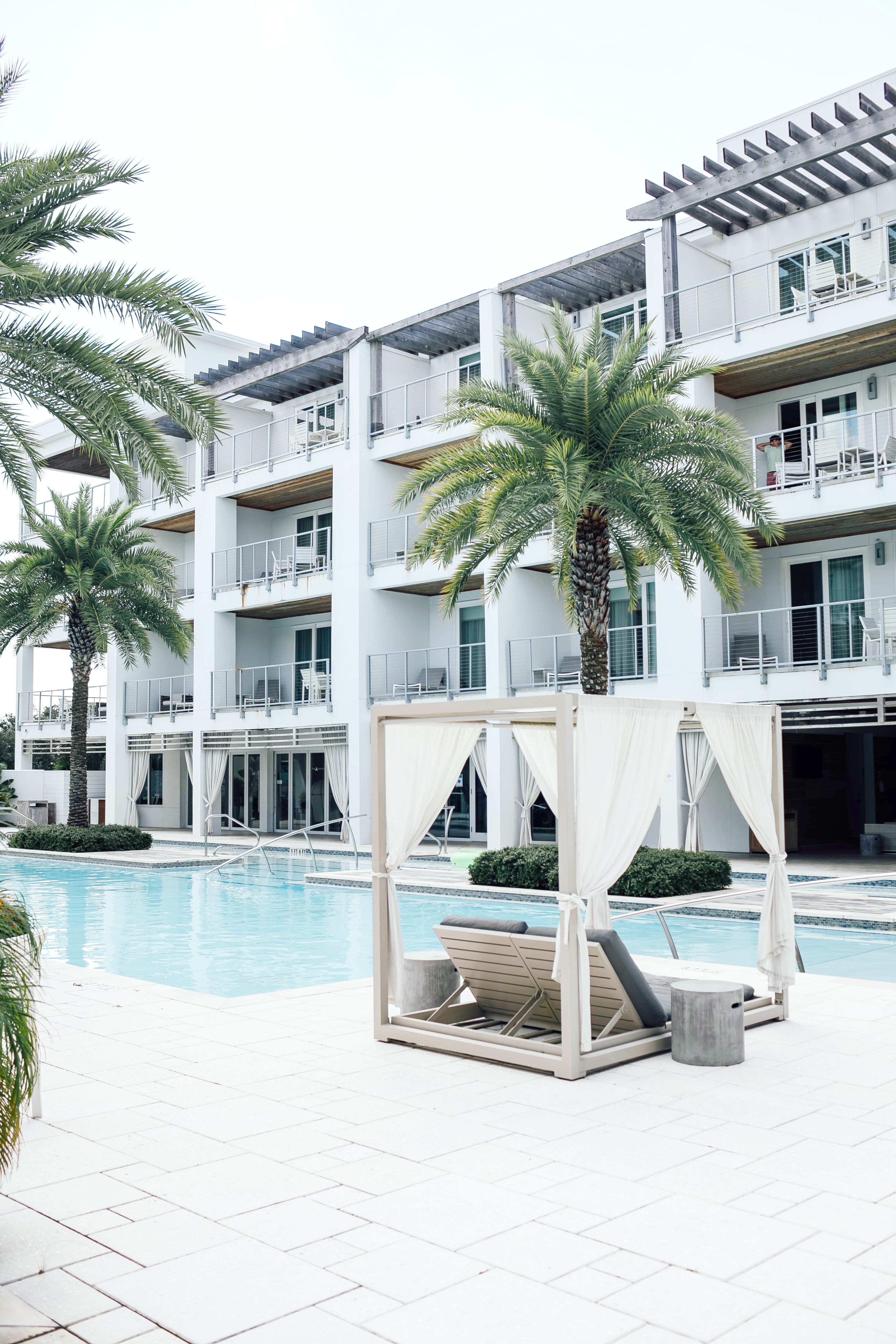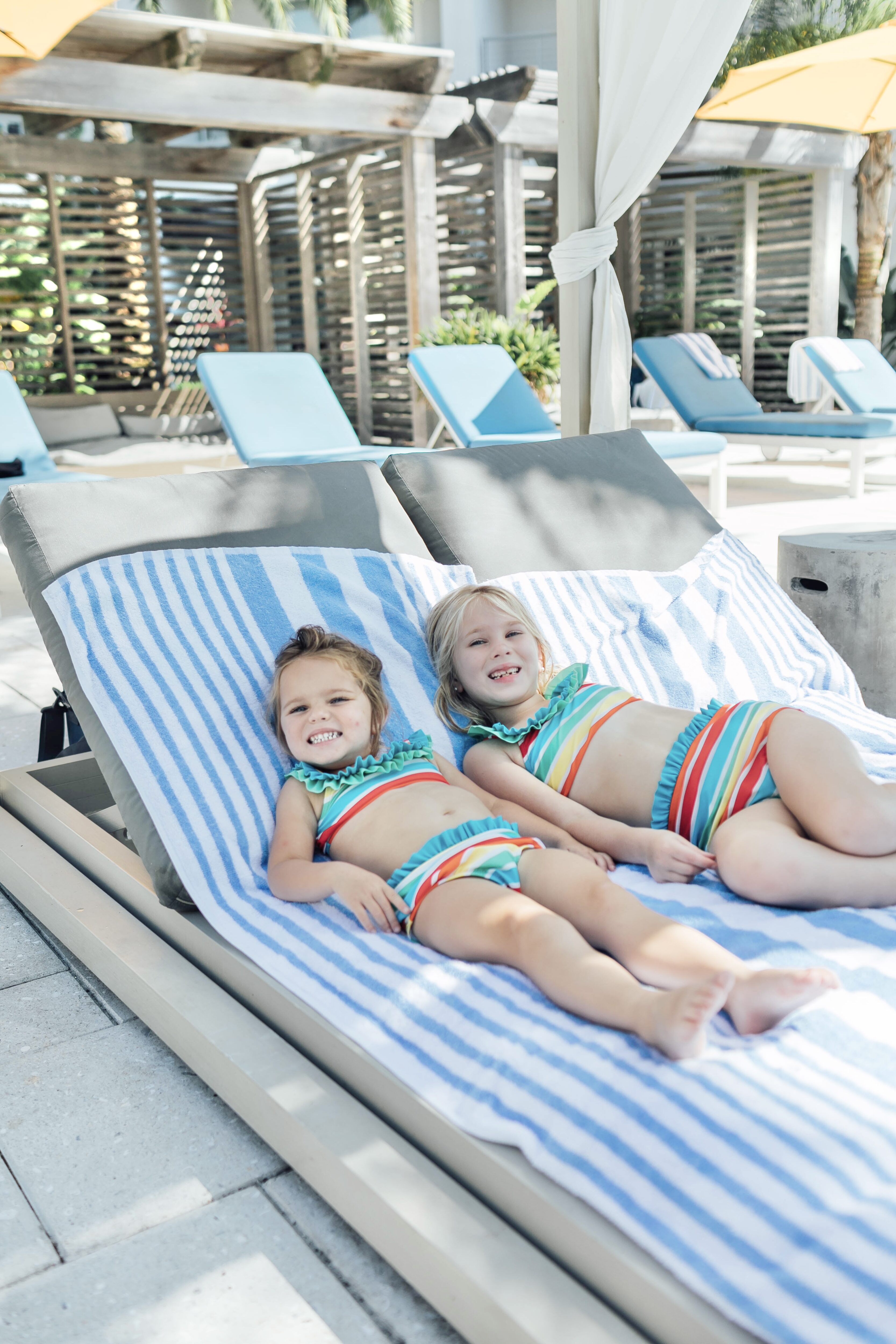 We loved having our own private pool at our room, but the girls also really loved getting to venture out to the large resort pool. This big resort pool had shallow and deep ends making it perfect for little ones to play no matter their swimming comfort. Off of the pool there is a covered area that has couches and TVs for sitting and relaxing in the shade. We loved this area to let the kids cool off and have some snacks.
Another one of our favorite things about this resort was that they have free bike rentals for guests. Matt and I both got a bike to ride during our stay, and we packed the girls' scooters. We loved riding around the area on the bike paths to do some local shopping and even grab ice cream. And the kids loved it too! They have bikes of all sizes for everyone.
I cannot say enough good things about The Pointe resort. We come back here year after year because it always feels new. It accommodates families of all sizes and is just such a fun and relaxing home away from home for a vacation. They have also recently added a rooftop bar that we got to check out while there. And they have so many other great bonuses like a nice gym and Big Bad Breakfast (one of our favorite restaurants) attached to the hotel. Super convenient! We can't wait to be back next year!
Have y'all been to The Pointe resort? What is your favorite thing to do here? Let me know!