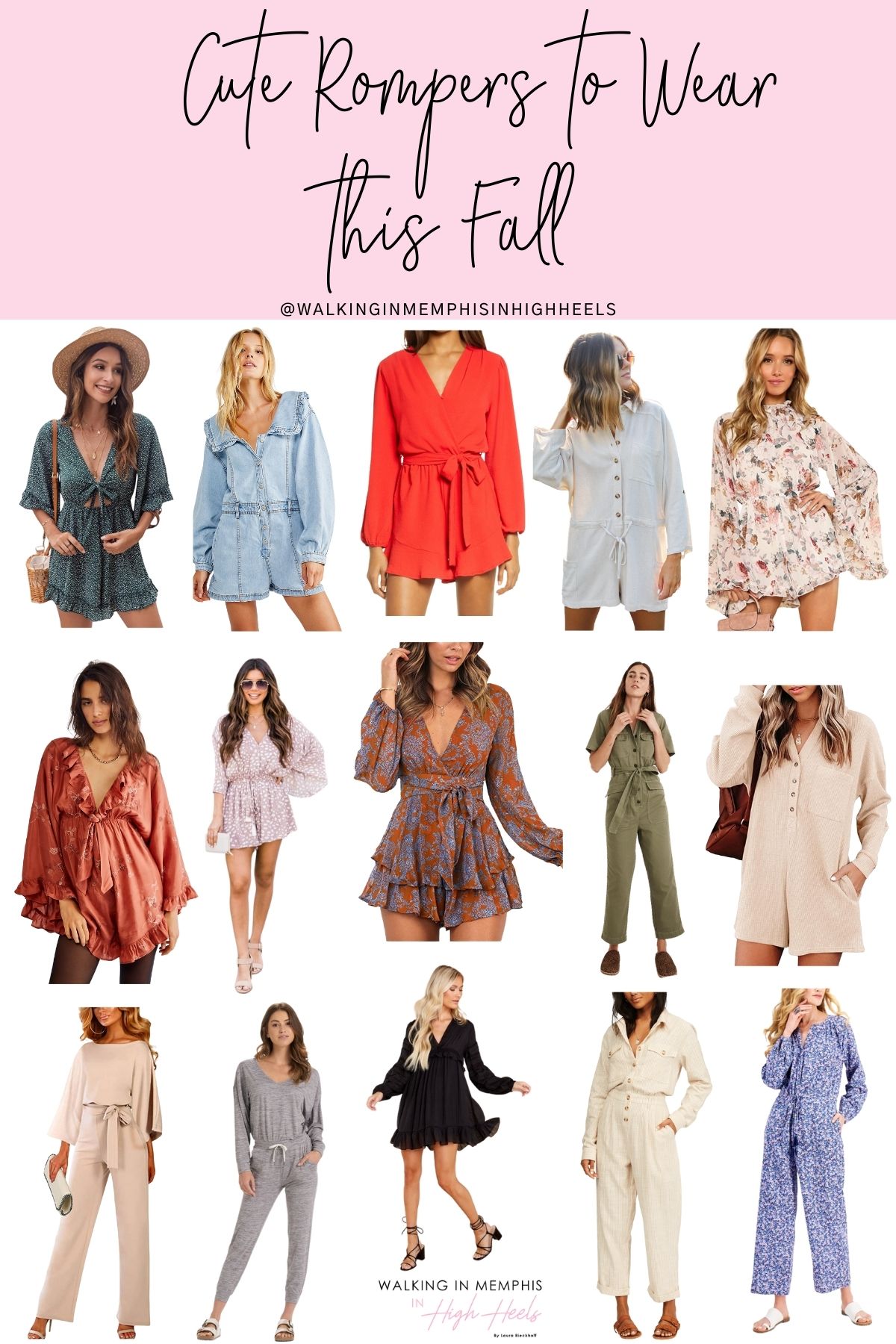 SHOP MY FAVORITE CUTE FALL ROMPERS:

Rompers in the fall?? Absolutely! I have been eyeing rompers left and right lately. And I'm especially loving all the dressier ones. One of my favorites is still a pretty green ruffly long sleeved one. It effortlessly makes me look pulled together and dressed up without even wearing a dress. Almost everyone thinks it is a dress though! But it's so much easier with 3 littles a romper I can move around in lol!
Right now I'm especially loving all the cute fall rompers with pretty fall jewel tones, fall prints and longer sleeves. In case you are loving rompers too this fall, I am sharing some of my favorites below! I mean… they really are the best of both worlds – right?
What do you think about rompers for Fall? Let me know in a comment below!