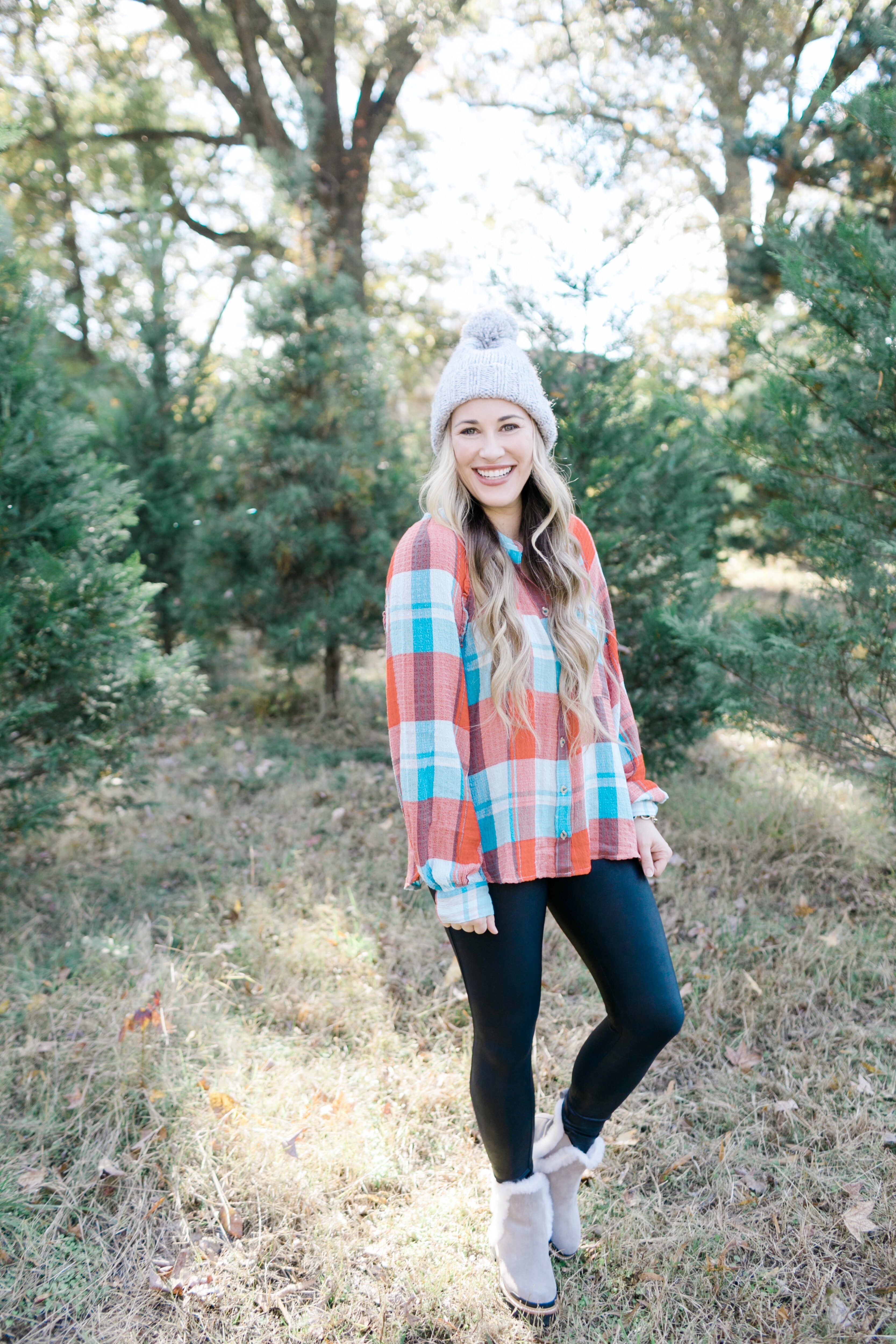 SHOP MY TOP AND LEGGINGS LOOK:

Happy 2022! It's the time of year where I especially love leggings – workout leggings or my favorite Spanx leggings! I feel like it can be so hard sometimes to find great, longer tops to pair with leggings that cover you up a little more. Though I love pairing shorter tops with these pants, when it comes to the leggings, I prefer a top that hits below my waist.
If you have a hard time finding longer tops to wear with leggings, then your'e going to love this post. I've rounded up my top 15 sweaters and tops that are a longer tunic length and look so cute with leggings! My friend Heather and I even styled a couple for some more good ideas, and you can find her post on tops to pair with leggings here. I especially love laying them by throwing on a sweater or vest over my longer tops. What do you pair with your leggings?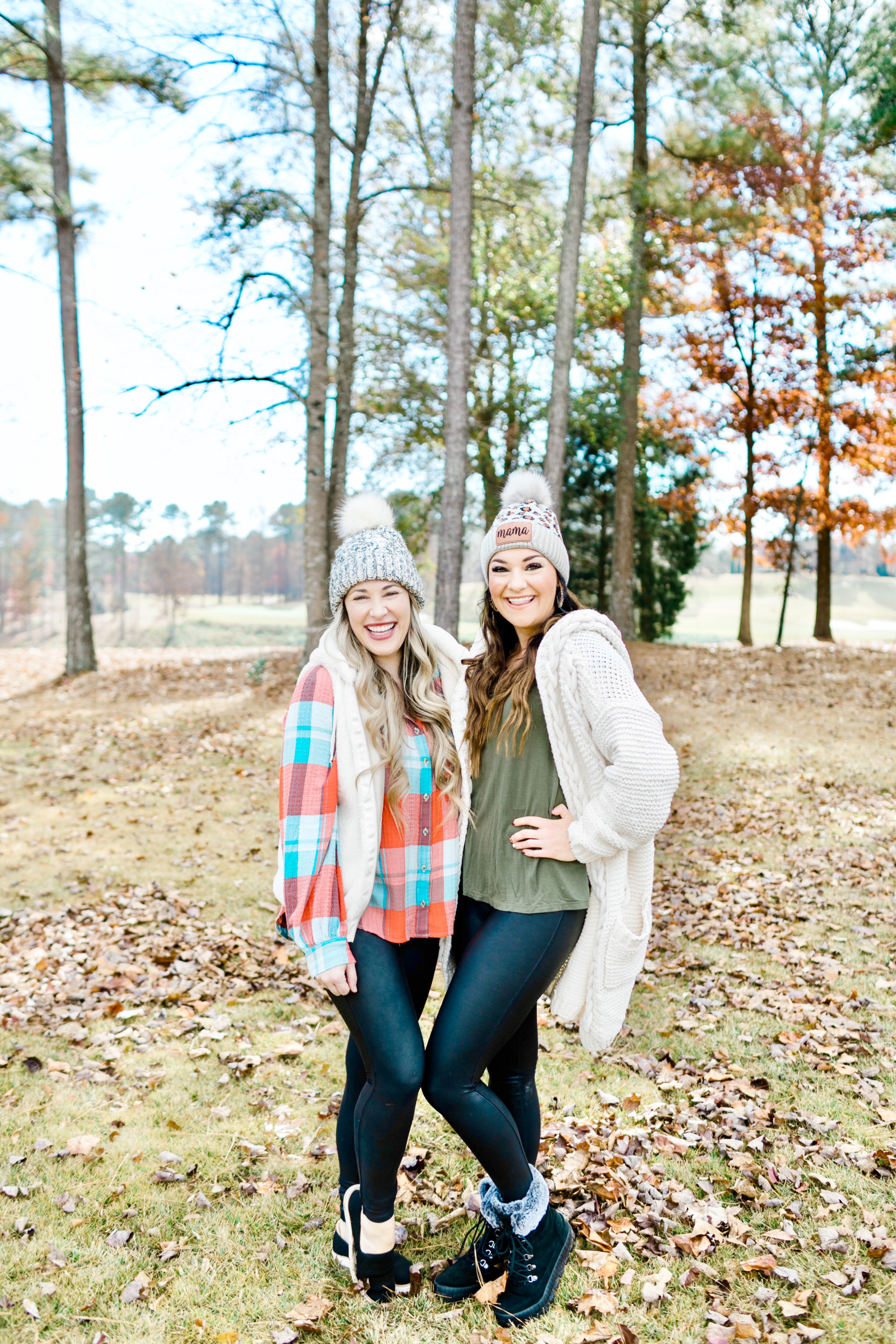 SHOP MY FAVORITE TOPS TO WEAR WITH LEGGINGS: