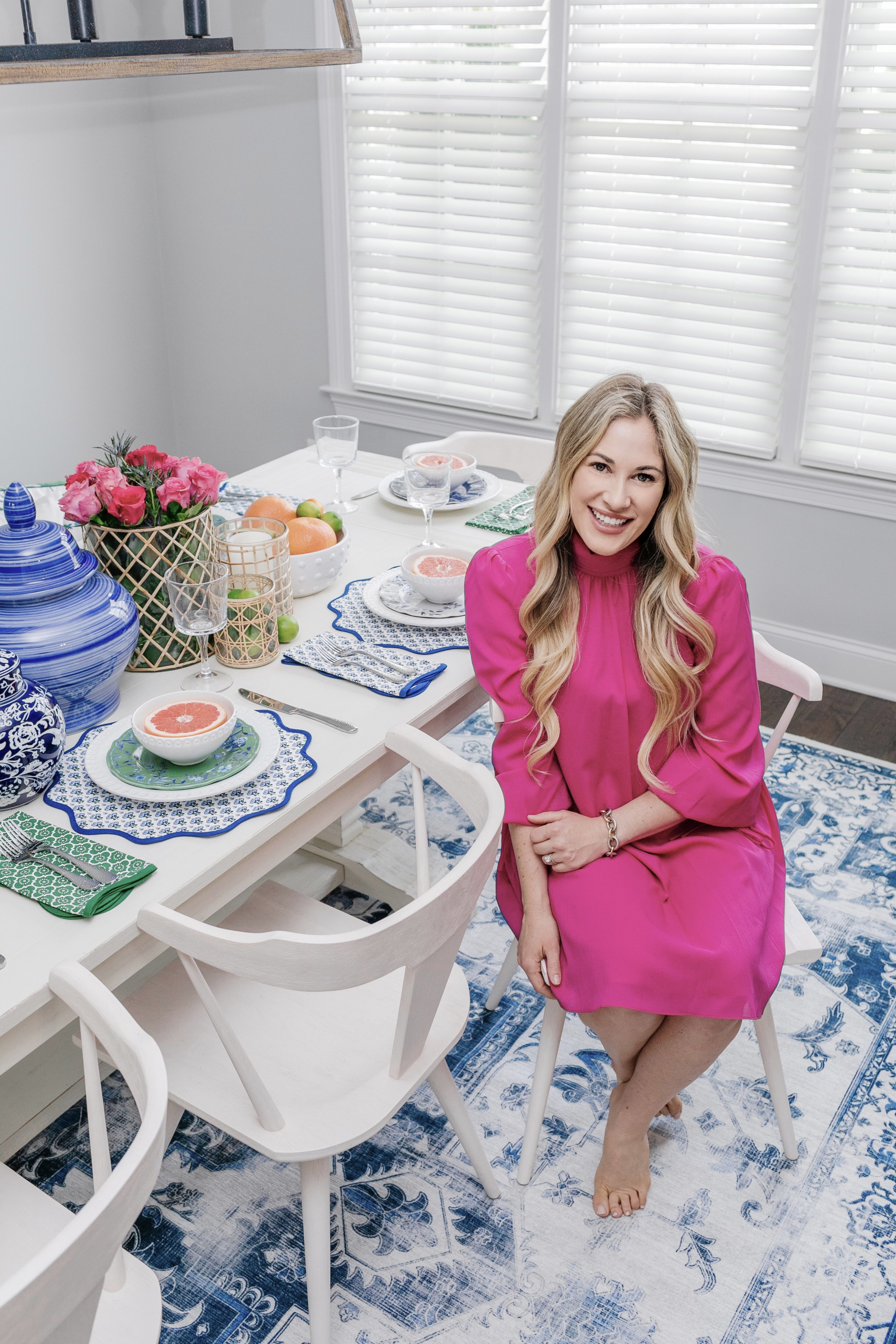 Shop my Spring and Summer Tablescape:

I am so excited to team up with Dillard's Wolfchase to share today's beautiful spring and summer tablescape! This pretty collection is from Mrs. Southern Social and Southern Living at Dillard's, and I absolutely love the traditional print and the pretty colors! They are just gorgeous! And so versatile too!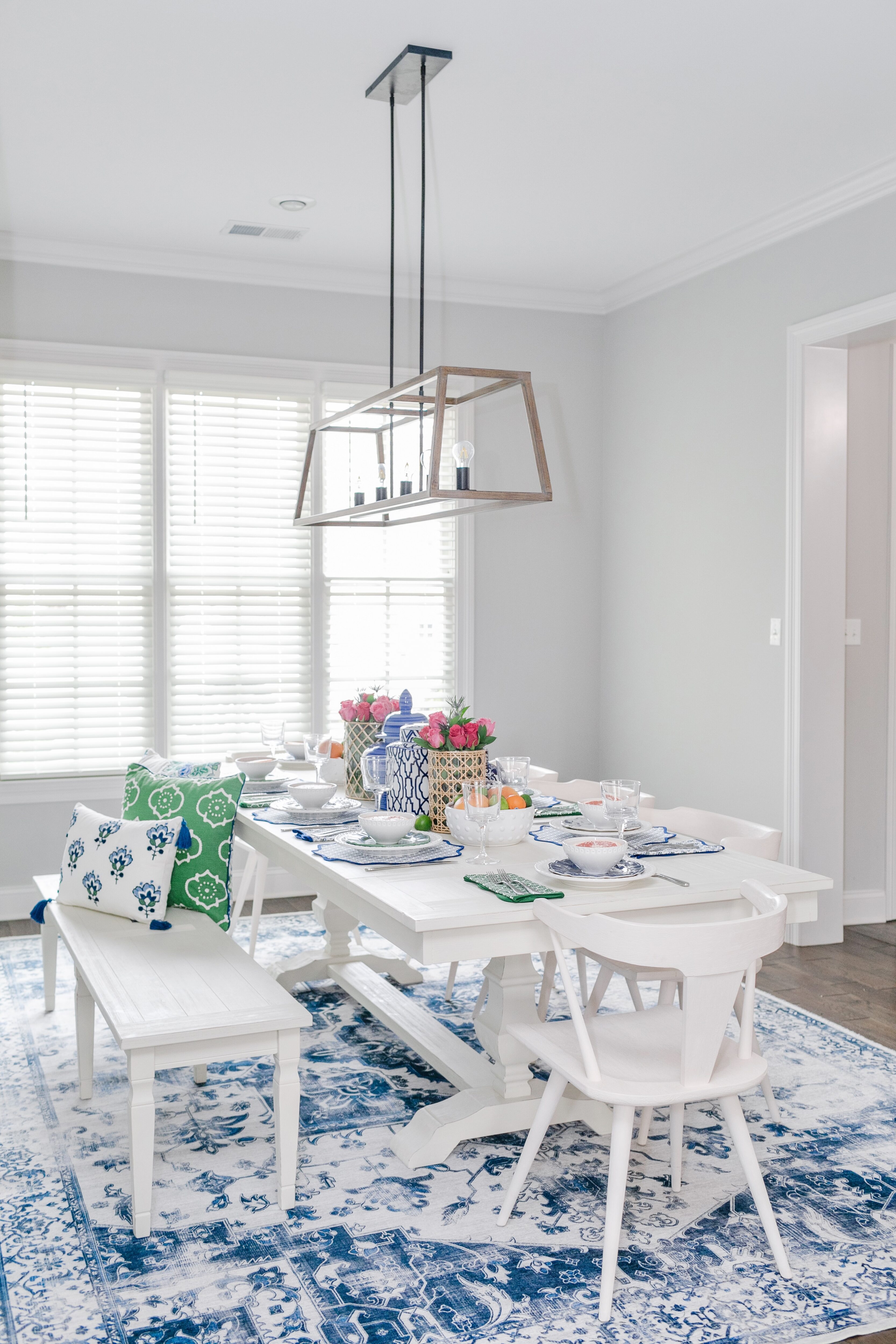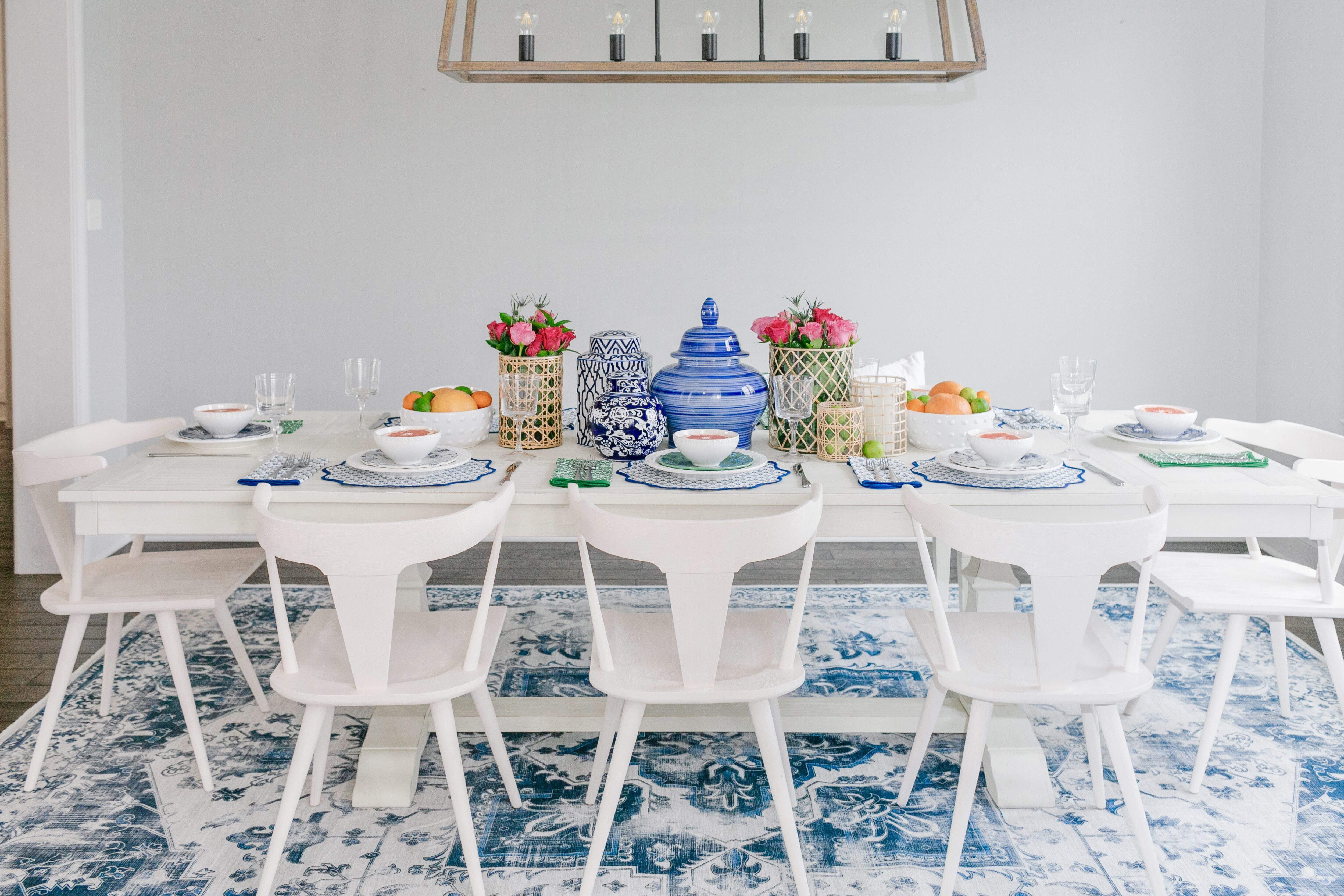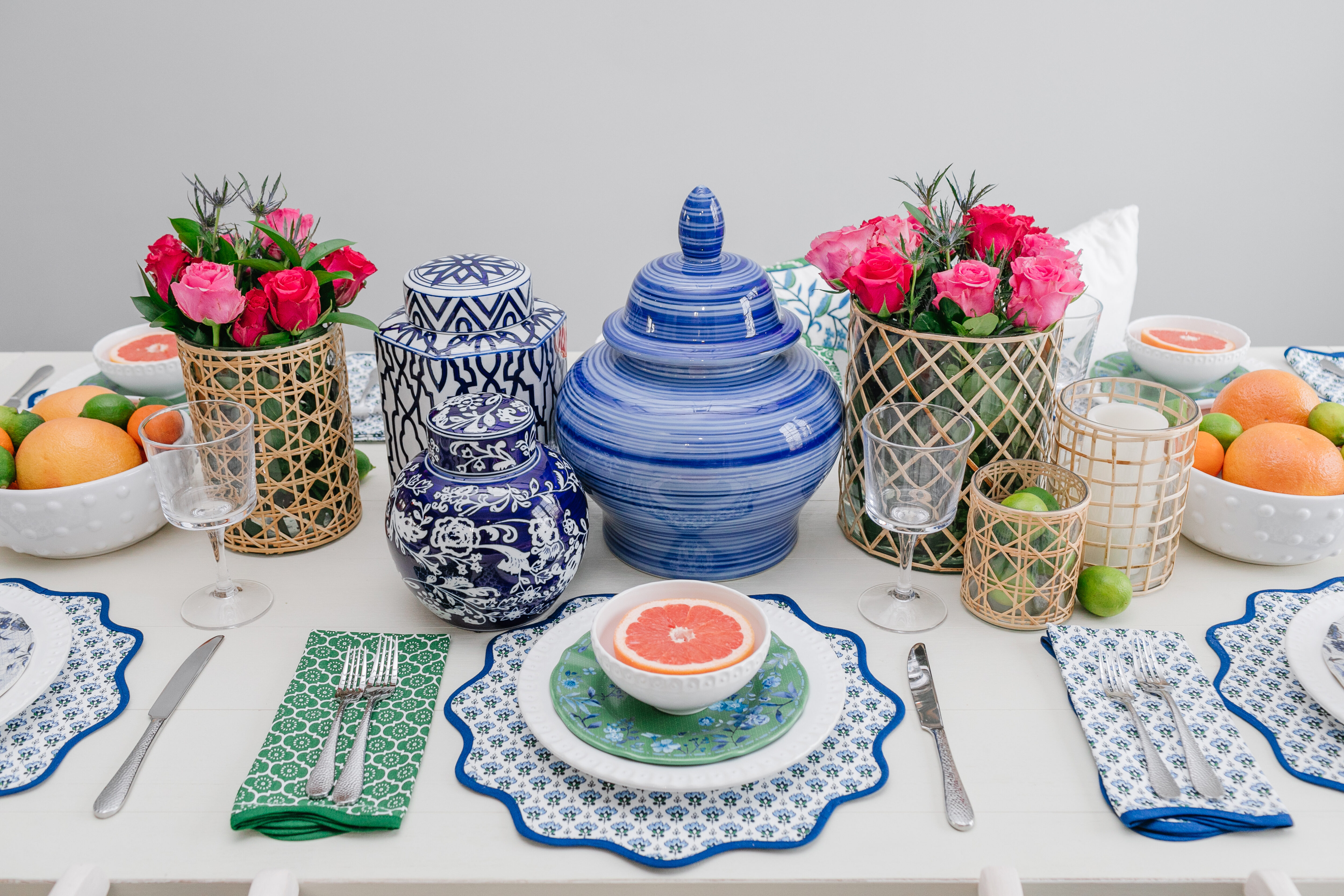 With spring and summer on the way, I decided to really add a punch to my tablescape by adding in even more color! This pretty table setting is perfect for both spring and summer, and would even look great outdoors for a fun summer party. Just add some lemonade some grilled favorites, and you're ready to go!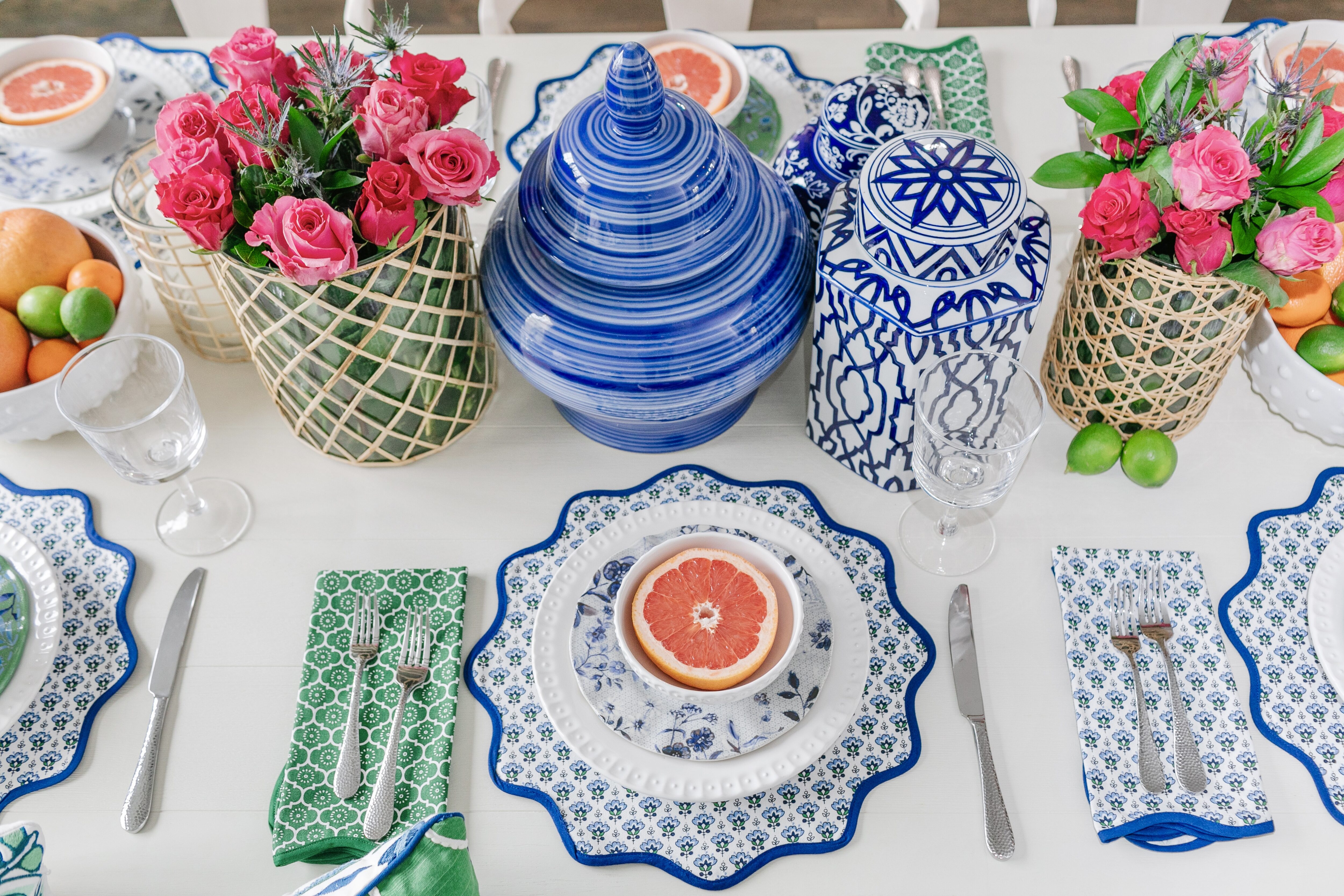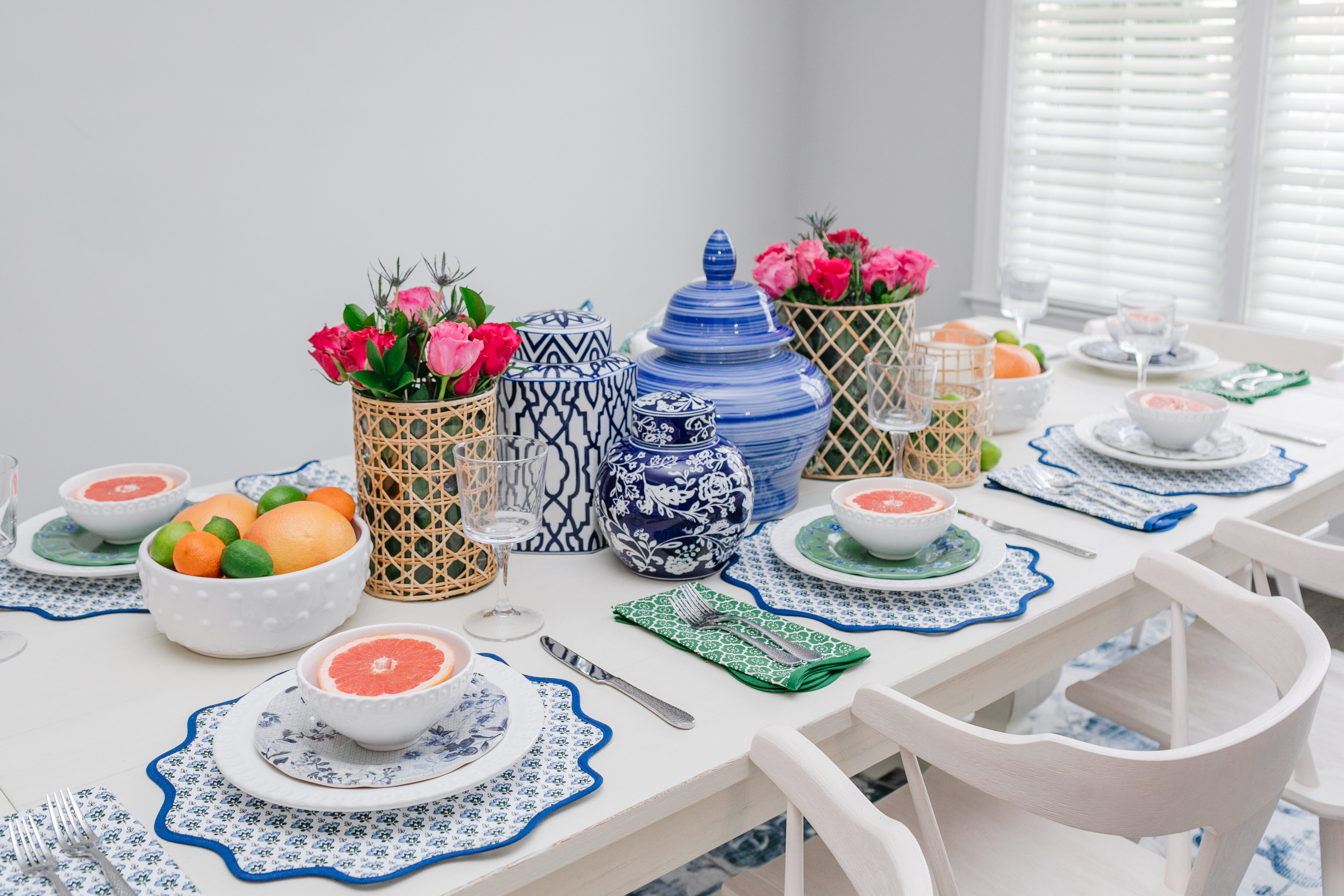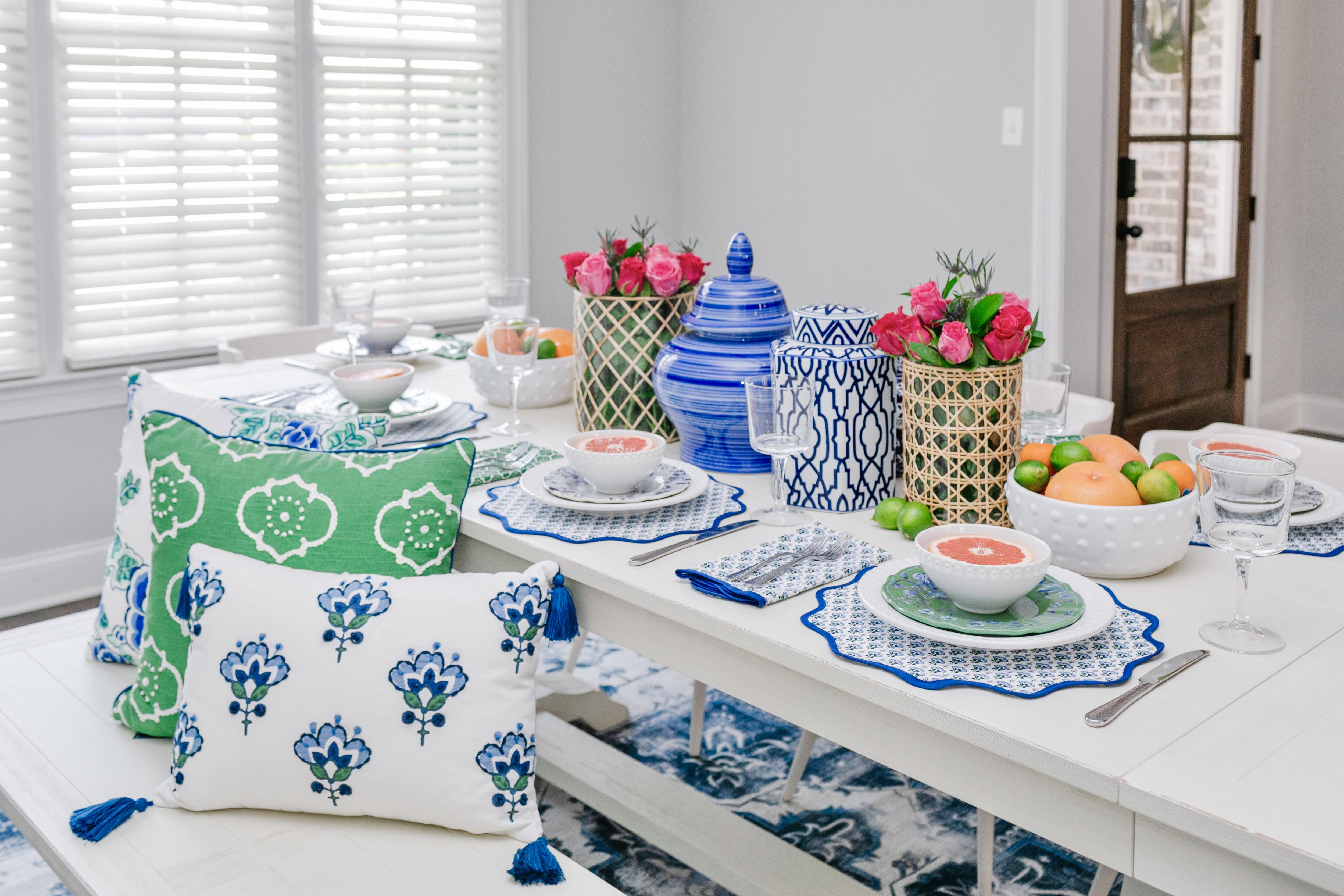 I am sharing 10 of my best tips today to recreate the perfect tablescape for spring or summer from Dillard's Wolfchase, but really you could use these tips for any season. Check them out below and let me know what you think about my colorful spring and summer tablescape that is so vibrant and fun!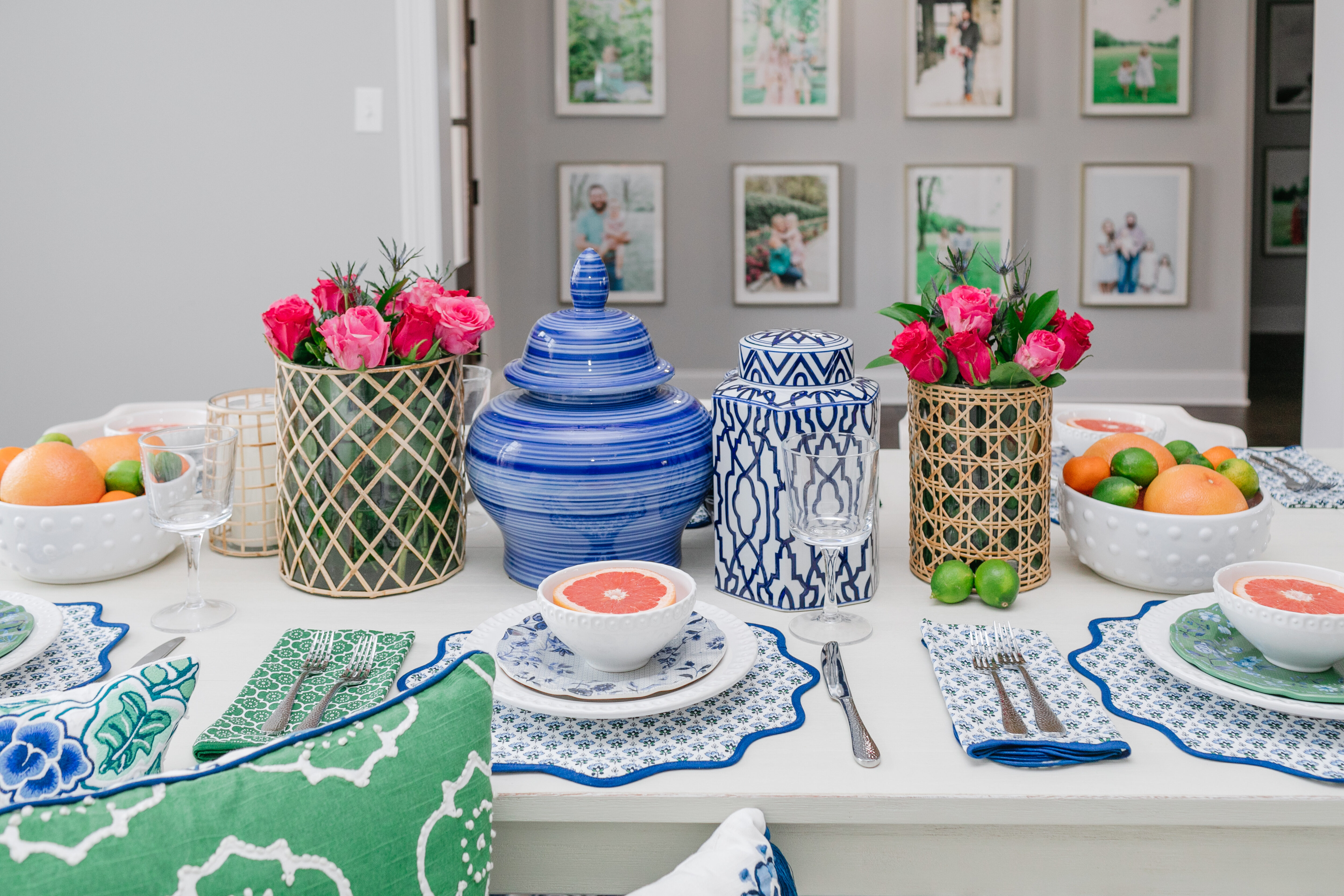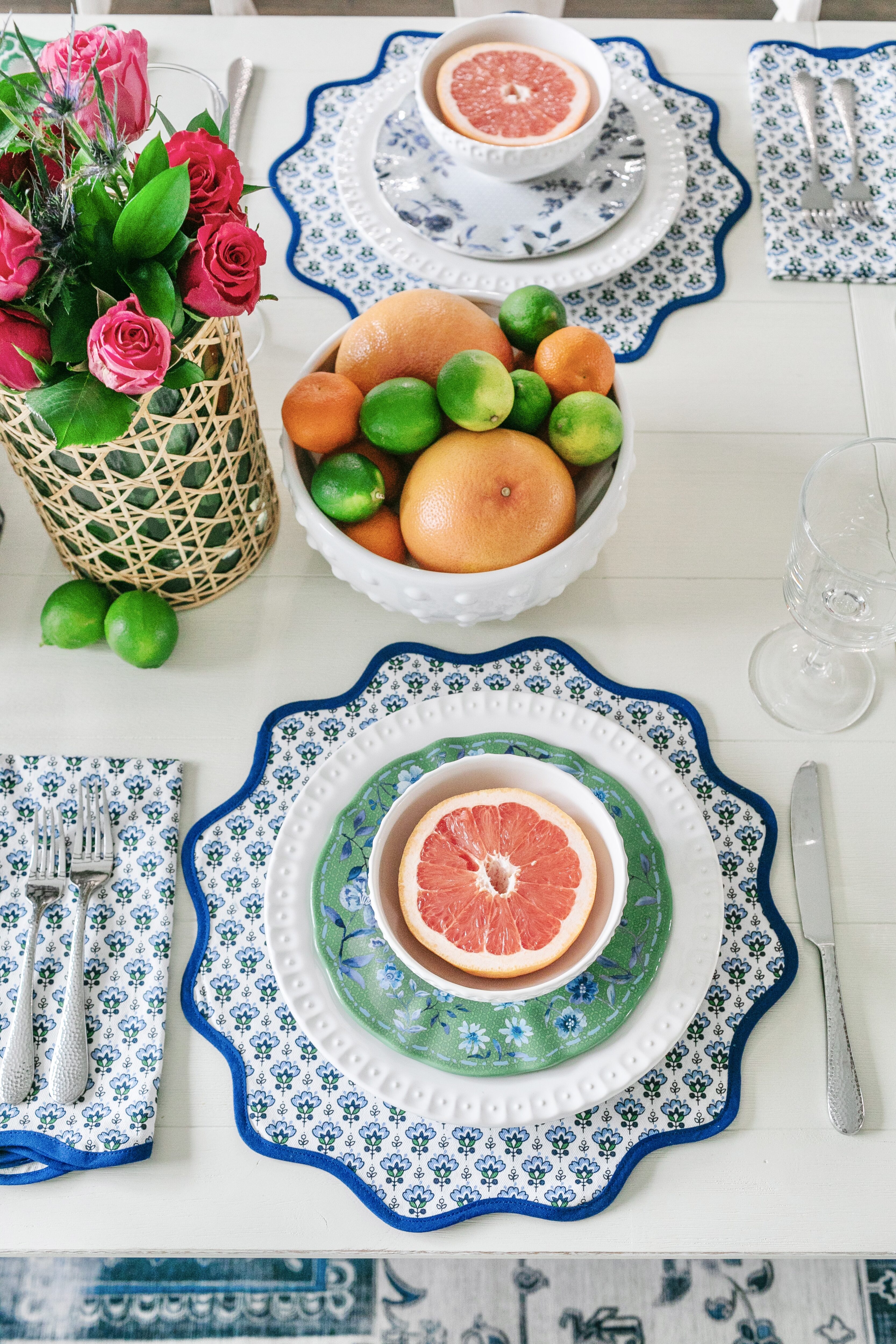 1.) Pick a color scheme.
2.) Start with your base layer like a table cloth, table runner or placemats.
3.) Add large decorative items like vases, jars and candleholders.
4.) Add in greenery and florals.
5.) Layer you plates with chargers, dinner plates, accent plates and bowls.
6.) Mix and match place settings in different colors in the same patterns.
7.) Throw in some good neutrals to really contrast with your colored items (like white plates or bowls.)
8.) Add in seasonal fruit or other seasonal elements (like Easter eggs for Easter, hearts for Valentine's Day, etc.)
9.) Don't forget to set the table with silverware and glasses.
10.) Finish by making it cozy with added pillows.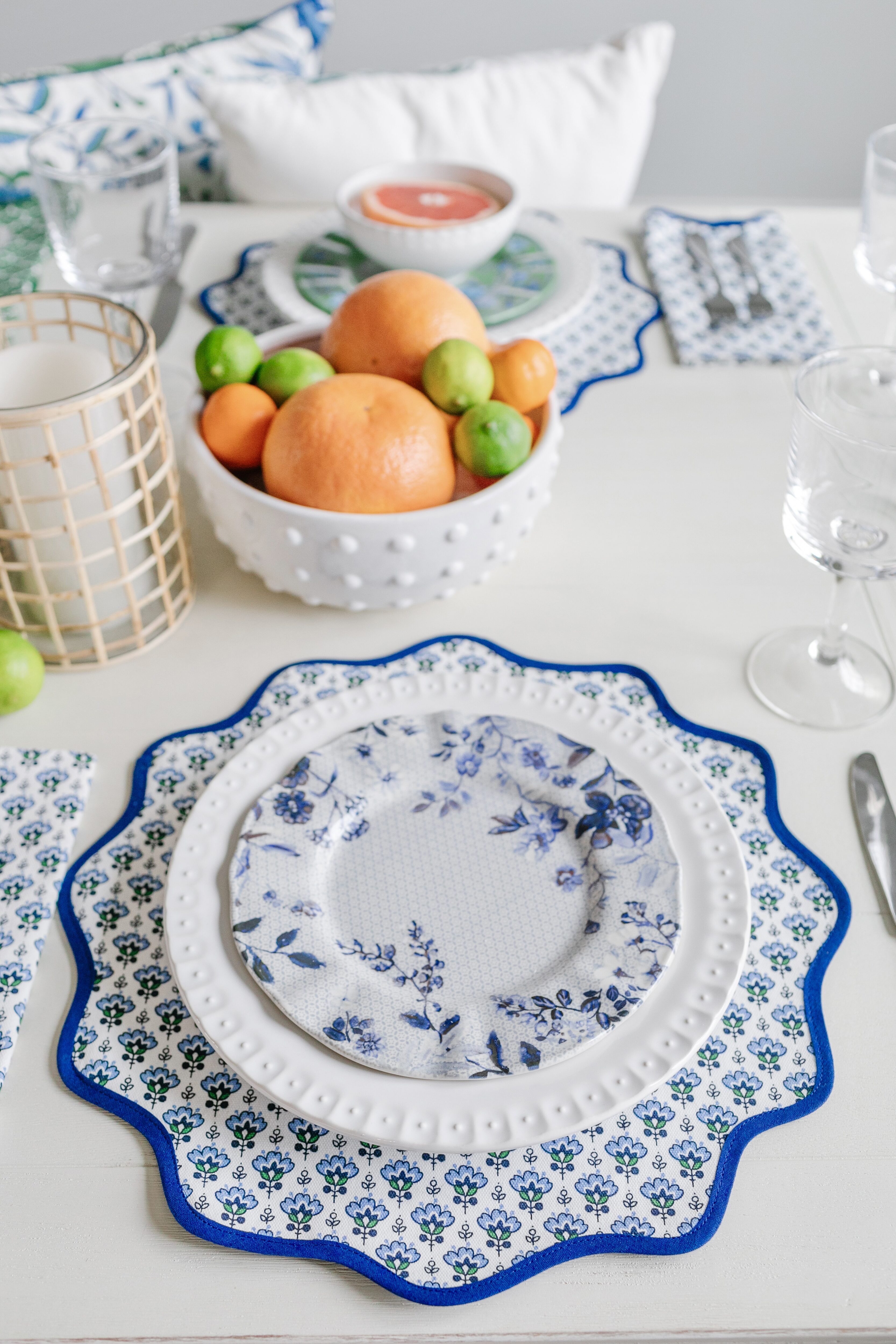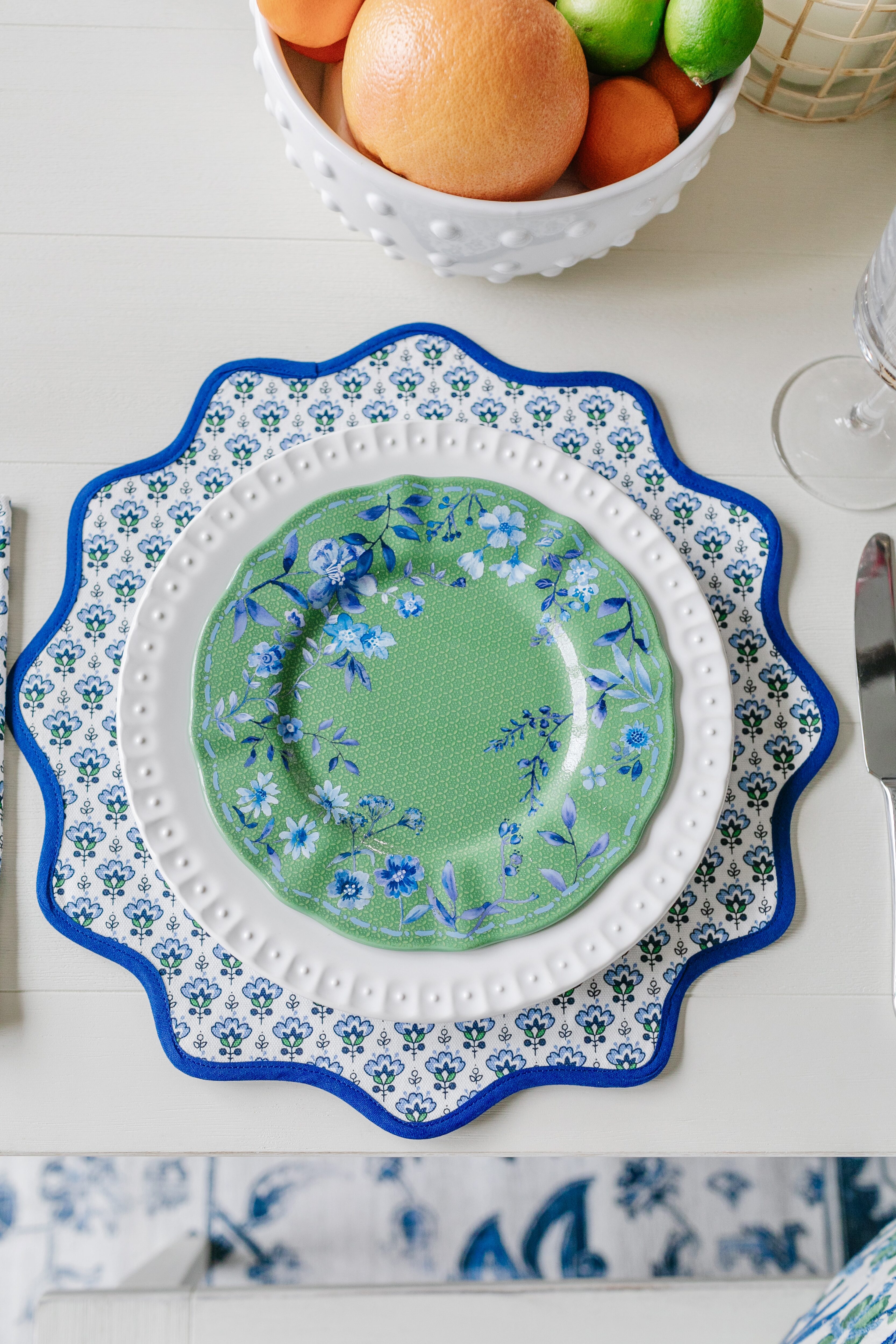 That's it! I promise it's easier than it sounds or looks. A good rule of thumb is to always keep some neutral dinnerware on hand, and then add color with smaller accessories like placemats and napkins, flowers and of course…fruit! What do you think about this pretty tablescape? Will you be recreating it for your next get together?