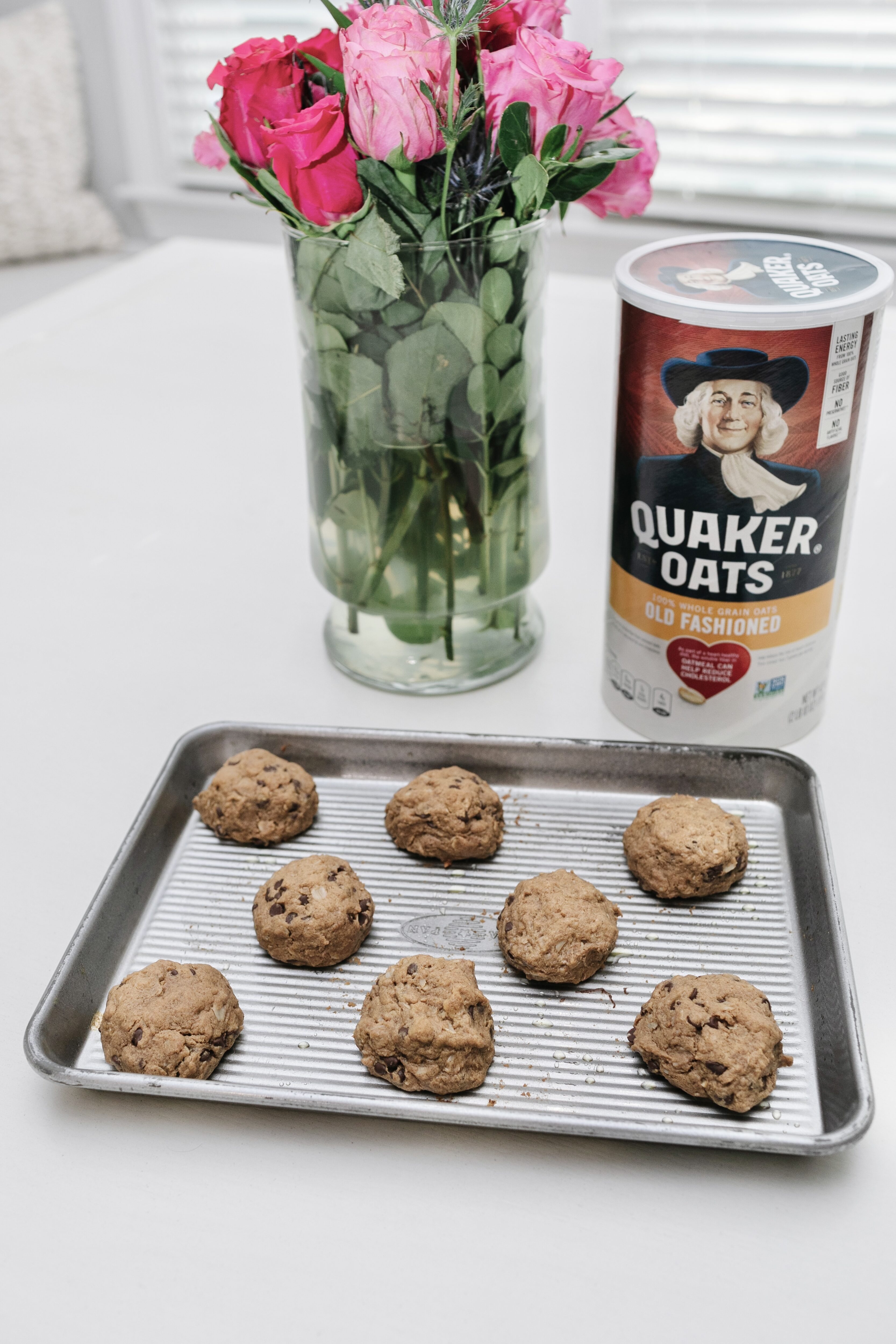 Sometimes I crave a sweet treat, but it can be hard to find gluten free options. And I prefer cooking most of my own food anyways. And honestly, it usually tastes better, and I know what is going into my body also! That's when I started trying to find the perfect cookie recipe.
I love chocolate chip cookies, and to me they are even better when they have oatmeal in them. The cookies are so good that you won't even need to add sugar! With the honey and the chocolate chips, they are plenty sweet enough without any added sugar.
These gluten free chocolate chip oatmeal cookies are super easy and quick to make. They only bake for 7 minutes, and prep time is about the same! They take about 15 minutes, and you're done. Below is the recipe, and if you try it, let me know what you think! They are seriously so good with the mixture of peanut butter and honey added to them, yum!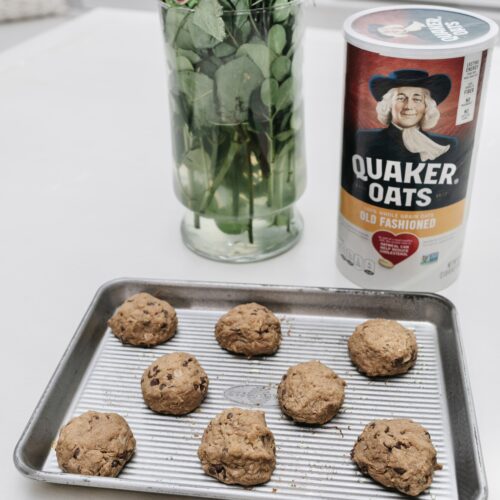 Gluten Free Chocolate Chip Oatmeal Cookies
Ingredients
1/2

c

oats

1

egg

1/2

c

creamy almond butter

1/2

c

peanut butter

2

tbsp

honey

1

tsp

baking soda

1/2

c

chocolate chips
Instructions
Preheat the oven to 350 degrees.

In a medium sized bowl, mix together the dry ingredients.

Add the other ingredients and mix. 

Make your cookie dough into balls and align on the cookie sheet.

Bake for 7 minutes. Do not overcook. You would rather them be soft, and they will harden as they cool.