This Mother's Day gift guide post is sponsored by BabbleBoxx, but all opinions are my own. Thanks for helping me to support the brands I love.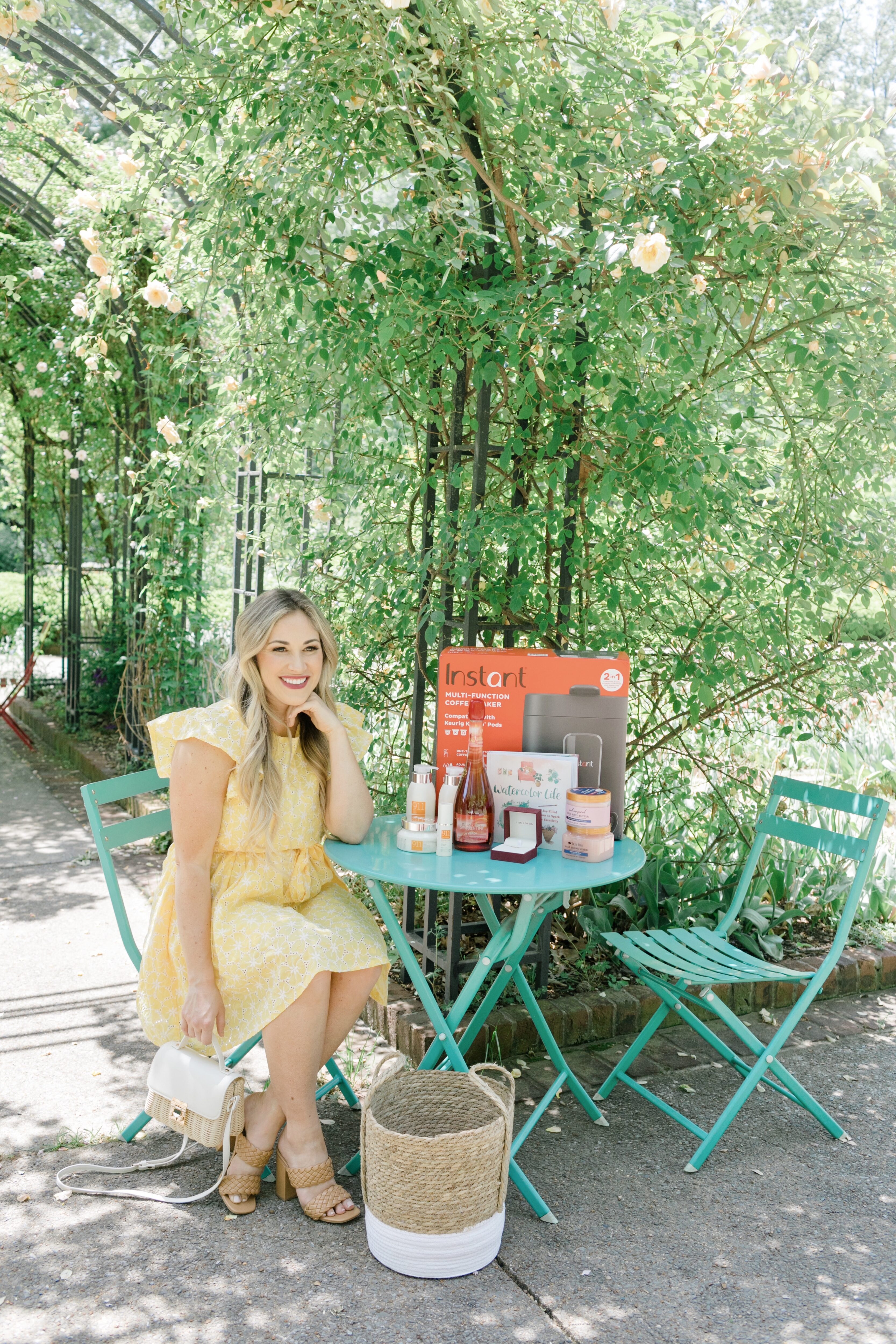 I keep thinking surely we have another week until Mother's Day, but it will be here this Sunday! I've had several people ask me just this week when Mother's Day is and also what a mom would love to get for Mother's Day, so I'm sharing some great, last-minute Mother's Day gift options to snag for mom and still look like you've had it planned for months! = )
Moms are busy y'all. They work, cook everyone's breakfast, pick out everyone's clothes and get them dressed, take them to school, work some more, schedule everyone's doctor appointments, order all the groceries, do the cooking, do the laundry and cleaning, work some more, pick up all the kids from school, get everyone bathed and dressed, help them with the homework and then put them to bed. Then they lay down in bed and debate on passing out or actually having a moment to themselves to maybe read or watch a movie. And usually, sleep wins over. = )
So…I say give mom some relaxation! My favorite gifts right now are things that I don't always take the time or the money to do for myself – a little spa day, some time to read, a HOT cup of coffee, a brunch day out, a nice long bath. Those are the things that mean the most to me at this point in life with 3 littles. And I'm sure a lot of y'all moms can relate too!
First thing in the morning after having my glass of water, I want all the coffee! And hot coffee at that. The Instant Dual Pod Plus Coffee Maker does just that! I know we have all heard of Instant Brands, like the world-famous Instant Pot. They have now expanded their line even more to carry tons of different small kitchen appliances. They make a coffee maker too, and it's a pretty amazing one at that!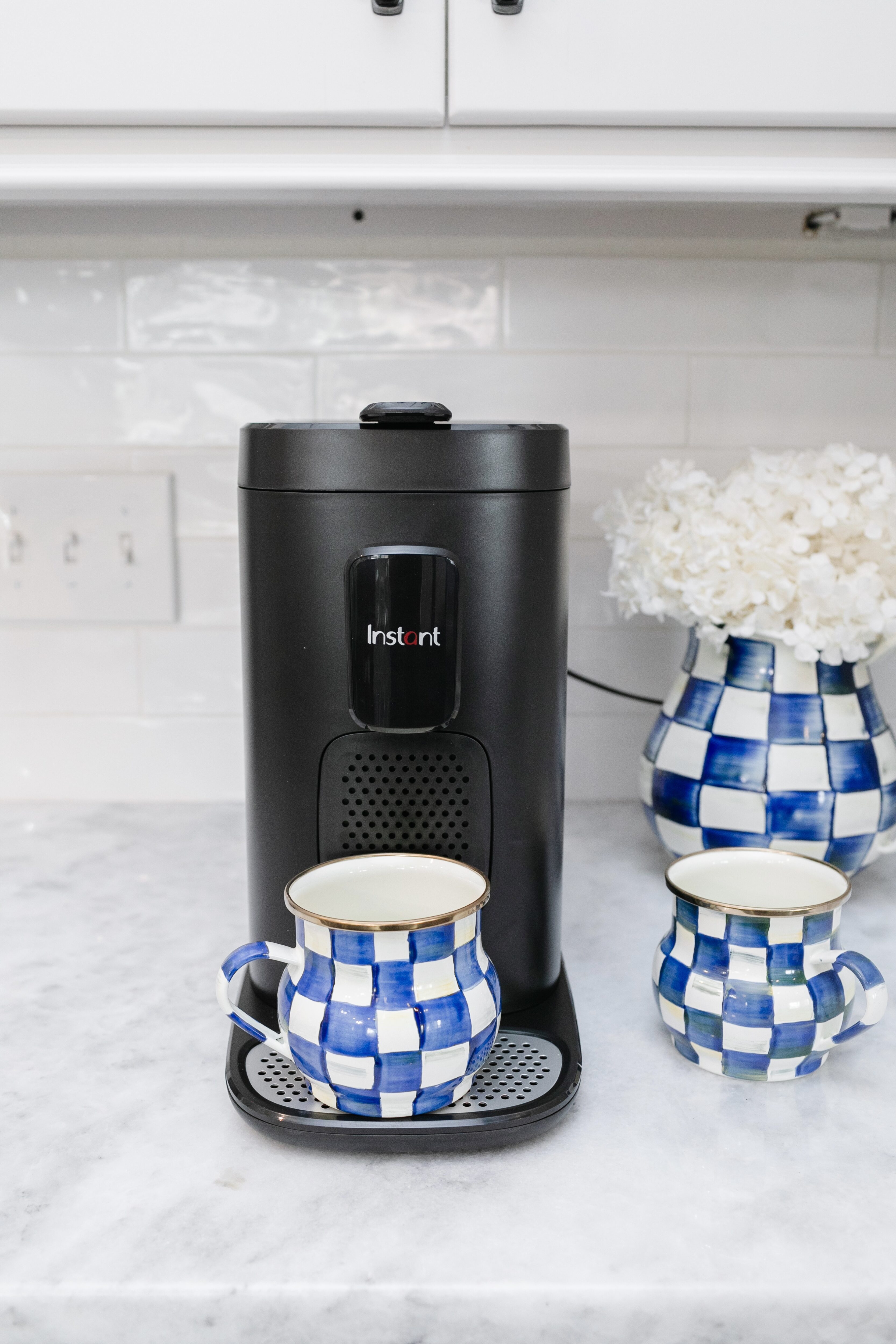 The Instant Dual Pod Plus Coffee Maker isn't just any regular coffee maker though. The 3-in-1 Dual Pod Plus is compatible with K-Cup® pods, Nespresso capsules, and your own ground coffee with an included reusable pod. This reusable pod is so convent and easy to use and lets you use your own coffee grounds, giving you tons of choices each day on how you want to drink your coffee!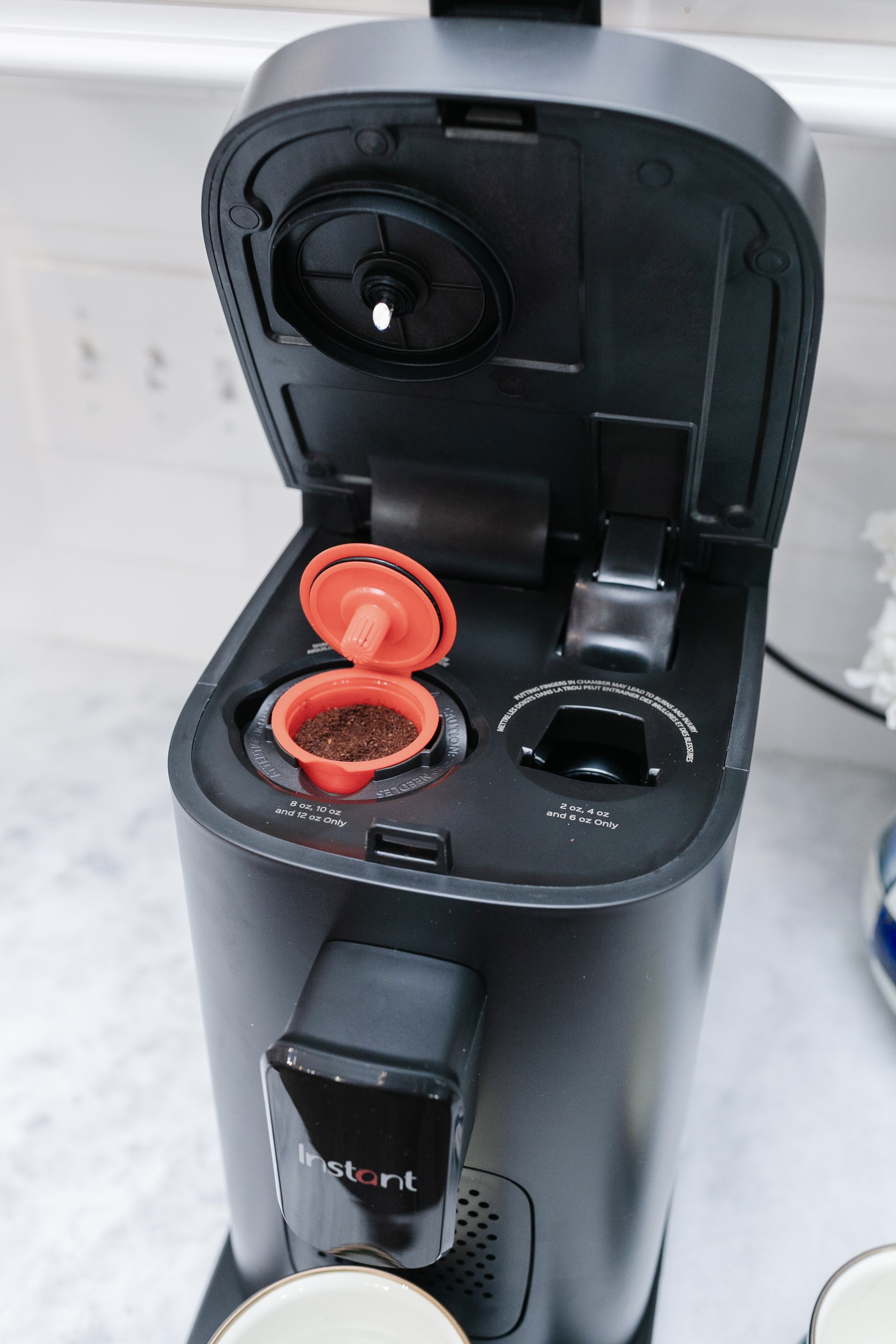 You can also tailor every pour to your liking by adjusting the brew strength of each cup of coffee. We all know we have those mornings where we just need a bigger and stronger cup of coffee! = ) Right now the Instant Dual Pod Plus Coffee Maker is on sale at Target through May 7 for $169.95 with a regular price of $199.95, so you won't want to wait on this amazing deal! Trust me, it is what mom would want! I just got my mom this same coffee maker, and she absolutely loves it!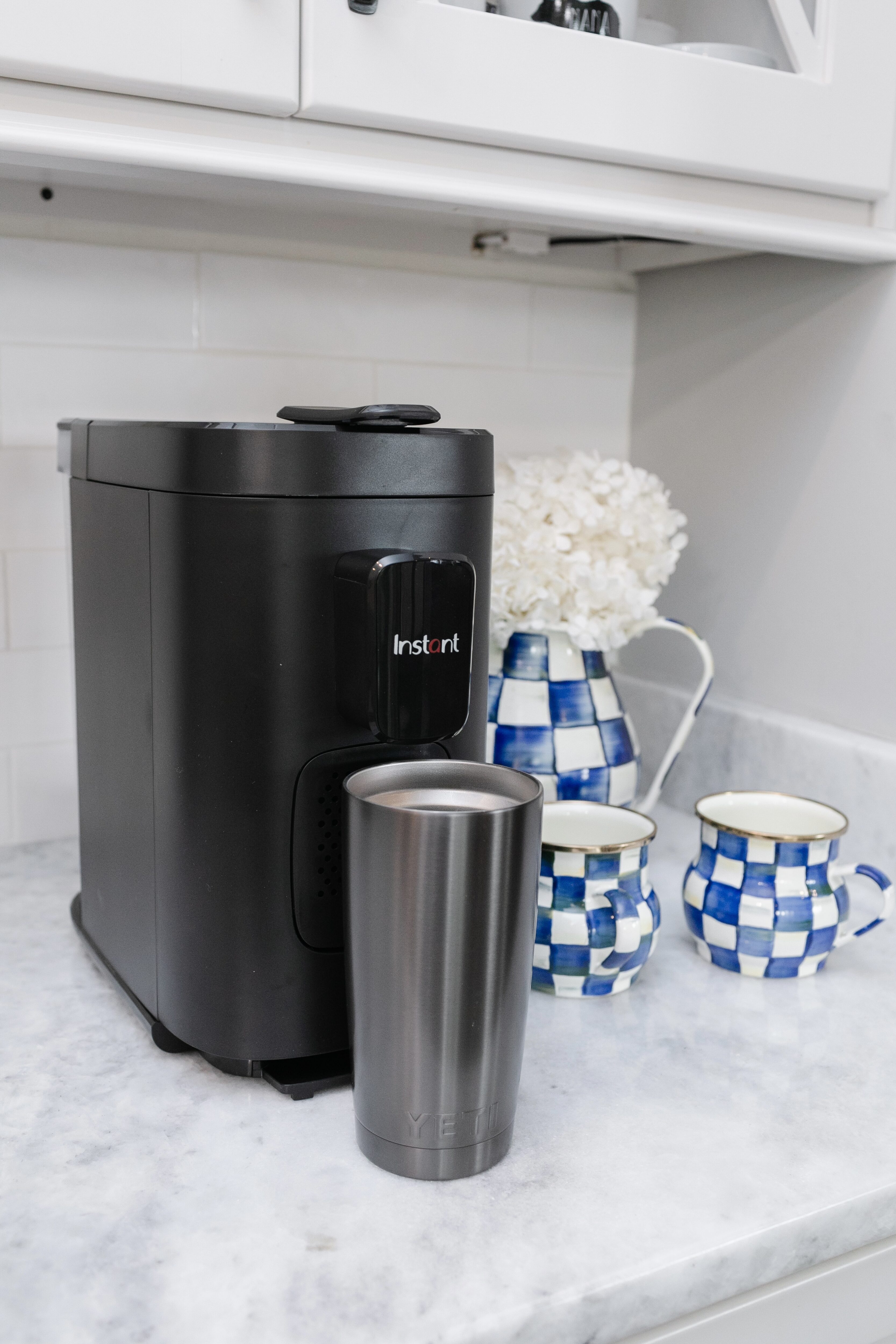 You can't let Mother's Day pass by without some jewelry. Mamas don't always splurge to buy jewelry, but we sure do love being a mom! And what perfect way to show you're a mom with this Helzberg Diamonds Diamond Mama Pendant in 10 karat yellow gold? I LOVE this necklace, and I know any mom would be so proud to wear it!
Not only is it gorgeous with single diamonds weighing approximately 1/10 total carat weight accompanied by a 10 karat gold chain, but it is also something special and sentimental that moms will cherish. I have rarely taken mine off since getting it. I love how delicate it is, yet it still makes a sweet, simple statement. It is also perfect for layering with other pieces.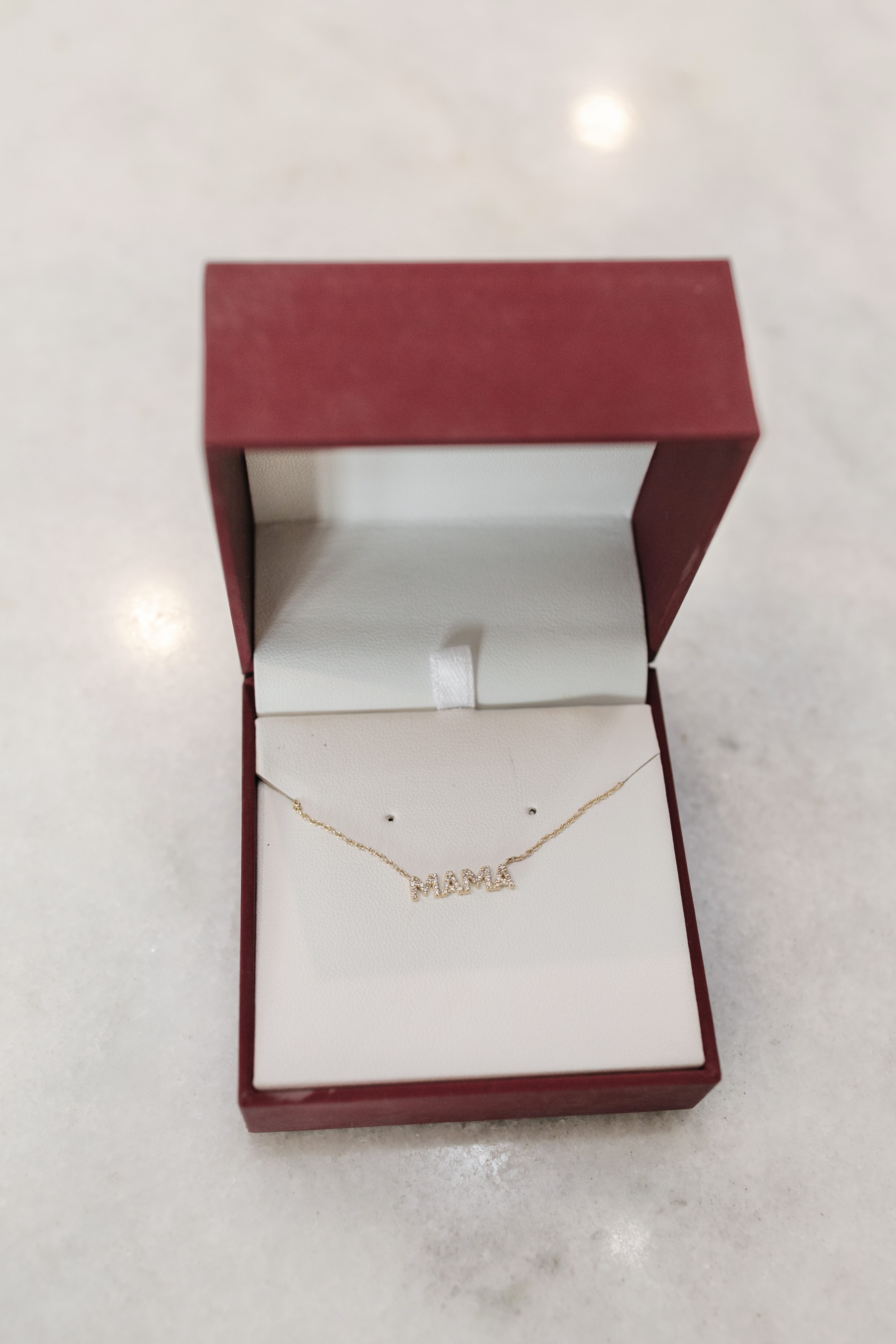 There is nothing more special than having a constant reminder of the love and appreciation your family and kids have for you, and how much they mean to you throughout the day. What I love most about this piece is that it is so pretty and well made that it is a gorgeous piece and keepsake to even pass down to your own children one day. = )
Helzberg Diamonds has curated an assortment of gifts that are perfect for moms, including everyday staples in a variety of styles and price points like this Mama Pendant, an Initial Pendant, and more, and you can view them here. They are the perfect Mother's Day jewelry!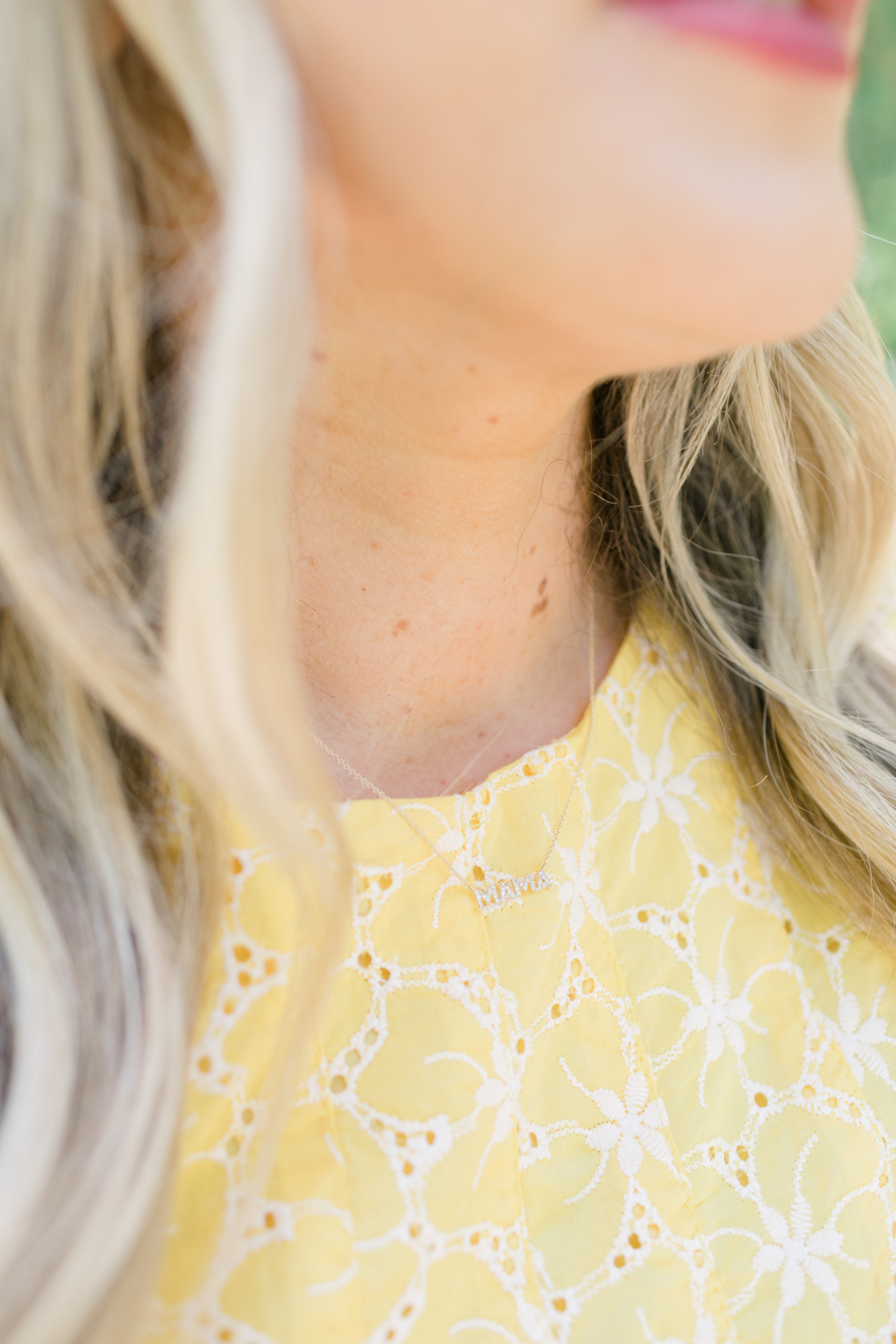 I love books and learning new crafts and skills, but I feel like I rarely have time. After mom has her morning coffee, what better way than to treat her to a new book, Watercolor Life? This book by Emma Block is filled with 40 joy filled lessons to spark mom's creativity with watercolors!
This book is one that is calming, relaxing, and beautiful with 40 different gorgeously illustrated lessons that are perfect for any skill level. It is the perfect thing to do in the morning to have a little quiet time, or it would even be perfect while taking a nice, relaxing bath. Not only is it calming, but it is also great to teach a new skill! This would be a perfect Mother's day gift for mom that she wouldn't normally buy herself.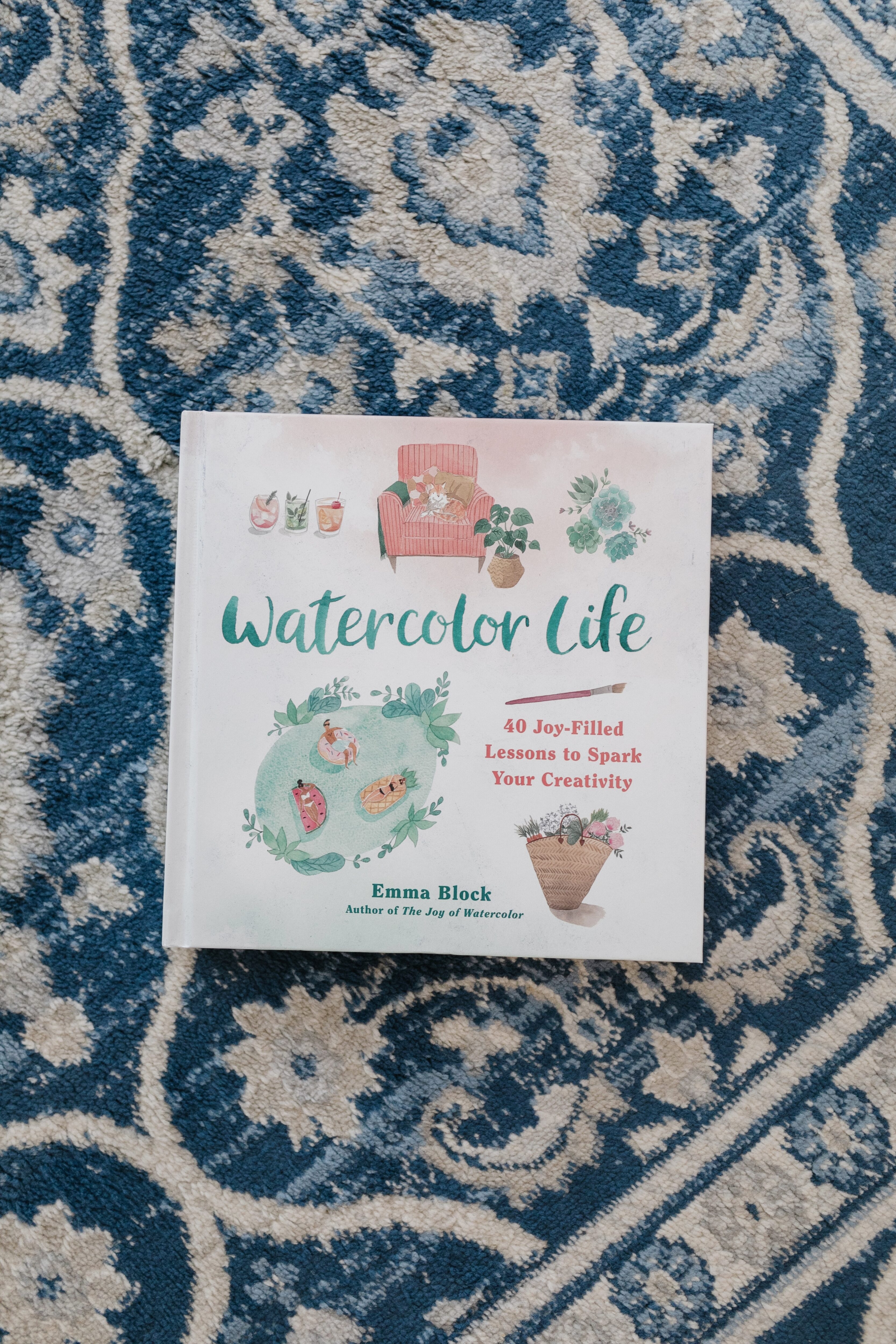 While mom is having that much anticipated relaxing bath all to herself, she would love to try out BIOTOP Professional. BIOTOP Professional is a family-owned professional hair treatment brand with purely pH-balancing formulas in a 100% purified water base. Every product is designed to strengthen, restore, moisturize, smooth, and add shine while reducing frizz and flyaways. Something I especially need!
I love that their products are powered with superfood Quinoa to nourish and moisturize and Keratin to smooth and hydrate. The natural superfood Quinoa in it has 9 essential amino acids that have benefits like easily penetrating and filling nutrient depleted areas on the cuticle, increasing color retention, providing heat and UV protection, sealing the cuticle to lock in moisture, strengthening the cuticle to reduce split ends and breakage, smoothing the cuticle to reduce frizz and flyaways, adding elasticity and body, increasing shine and hydrating and stimulating the scalp.
I have the BIOTOP Professional 911 Quinoa Shampoo, the 911 Conditioner, the 911 Quinoa Mask and the 911 Quinoa Serum. On top of the amazing ingredients, it is great for all hair types, especially dull and dry hair. It helps to replenish moisture, shine, essential proteins, and amino acids, while reducing flyaways and split ends. With BIOTOP Professional, you can get a luxurious in-salon treatment, but at home.
Right now through May 7, use code BIOTOPMOM for 20% off any purchase at BIOTOP Professional to snag some great hair products for mom's Mother's Day gift!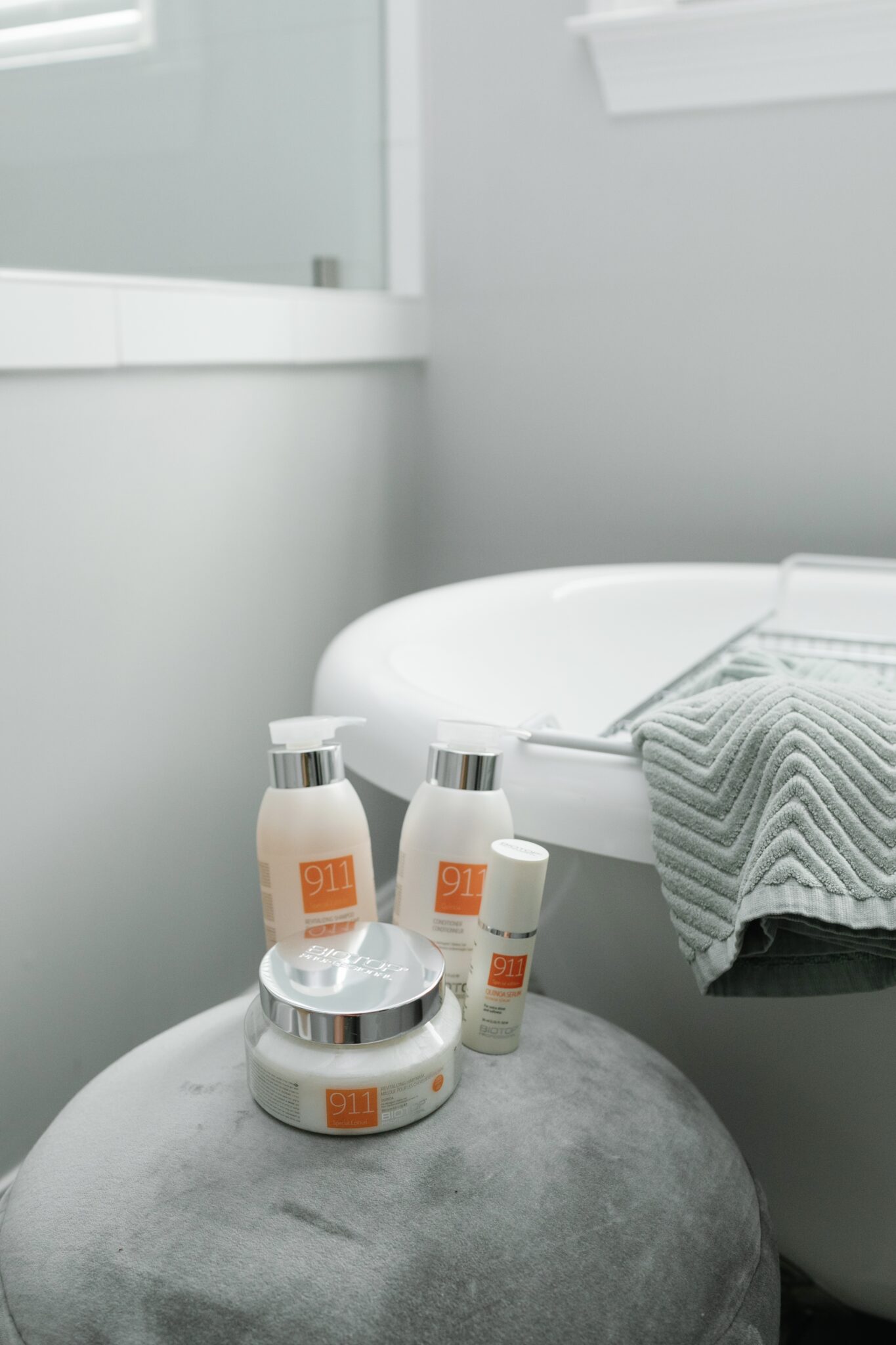 Y'all have heard me talk about Tree Hut a lot, but I just can not rave about them enough! They are made for self-care! Their Moroccan Rose Sugar Scrub and the Moroccan Rose Whipped Body Butter are a couple of my favorite products and one of my favorite Mother's Day gift options. I always love trying out different scents they carry at different times of the year, and this one is SO good! It has such a long-lasting scent that is perfect for spring and summer!
Tree Hut's Moroccan Rose Sugar Scrub is perfect to exfoliate and remove dull, dry skin, leaving soft, healthy-looking, and glowing skin. It is made with sugar, shea butter and natural oils like Moroccan Argan, Rosehip, Evening Primrose, Avocado, Macadamia, Sweet Almond, Safflower, and Orange Oils. It is also paraben free, vegan, sulfate-free, alcohol-free, and contains no formaldehyde.
Tree Hut's Moroccan Rose Whipped Body Butter is perfect after mom's long relaxing soak in the bath. It is a lightweight and whipped formula that absorbs quickly into skin with a non-greasy feel. I love a product that really hydrates without leaving a greasy residue on your and your clothes. Mom will love these products and this floral scent!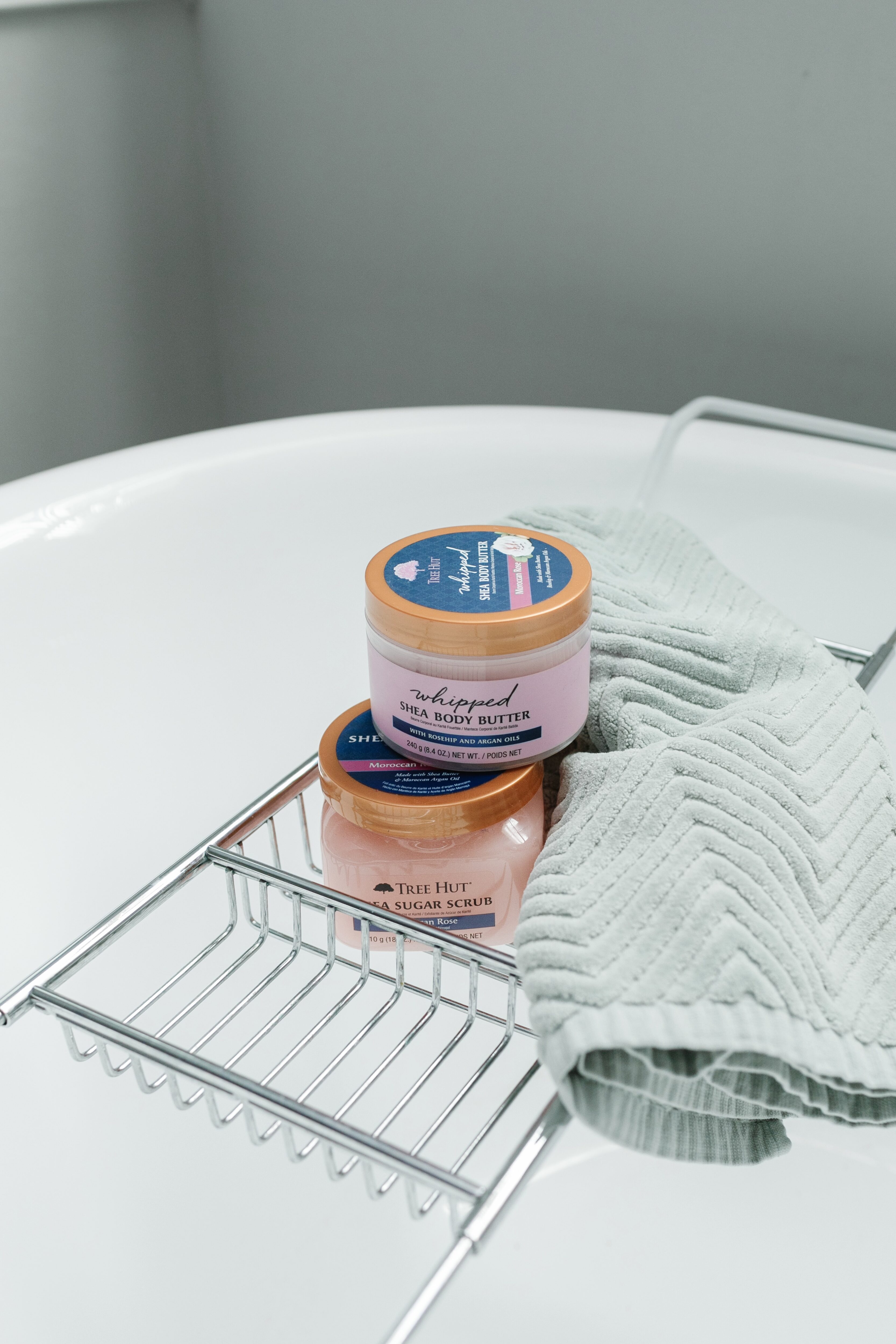 Sparkletini by Verdi is a new favorite of mine, and mom will love it too! I first tried it earlier this year and fell in love with the light, refreshing, fruity taste. It is a line of naturally fruit-flavored Italian spumante, and it is SO good! This strawberry flavor is one of their newer flavors, but they also carry Raspberry, Peach, Watermelon, and Green Apple. It is easy to drink, lightly bubbly, semi-sweet, and oh so refreshing.
It has a resealable cork which is unique and keeps the product sparkling and fresh for up to 7 days! it is 5% ABV, and trust me, you will LOVE the flavor and so will mom! It is great to drink alone, in a cocktail or mixed into a mimosa. It would be just as great for brunch as it would be paired with a special dinner for that mom. And how cute is the bottle too? Every mom would love a bottle to end their day with! Wine is always a GREAT go-to Mother's Day gift!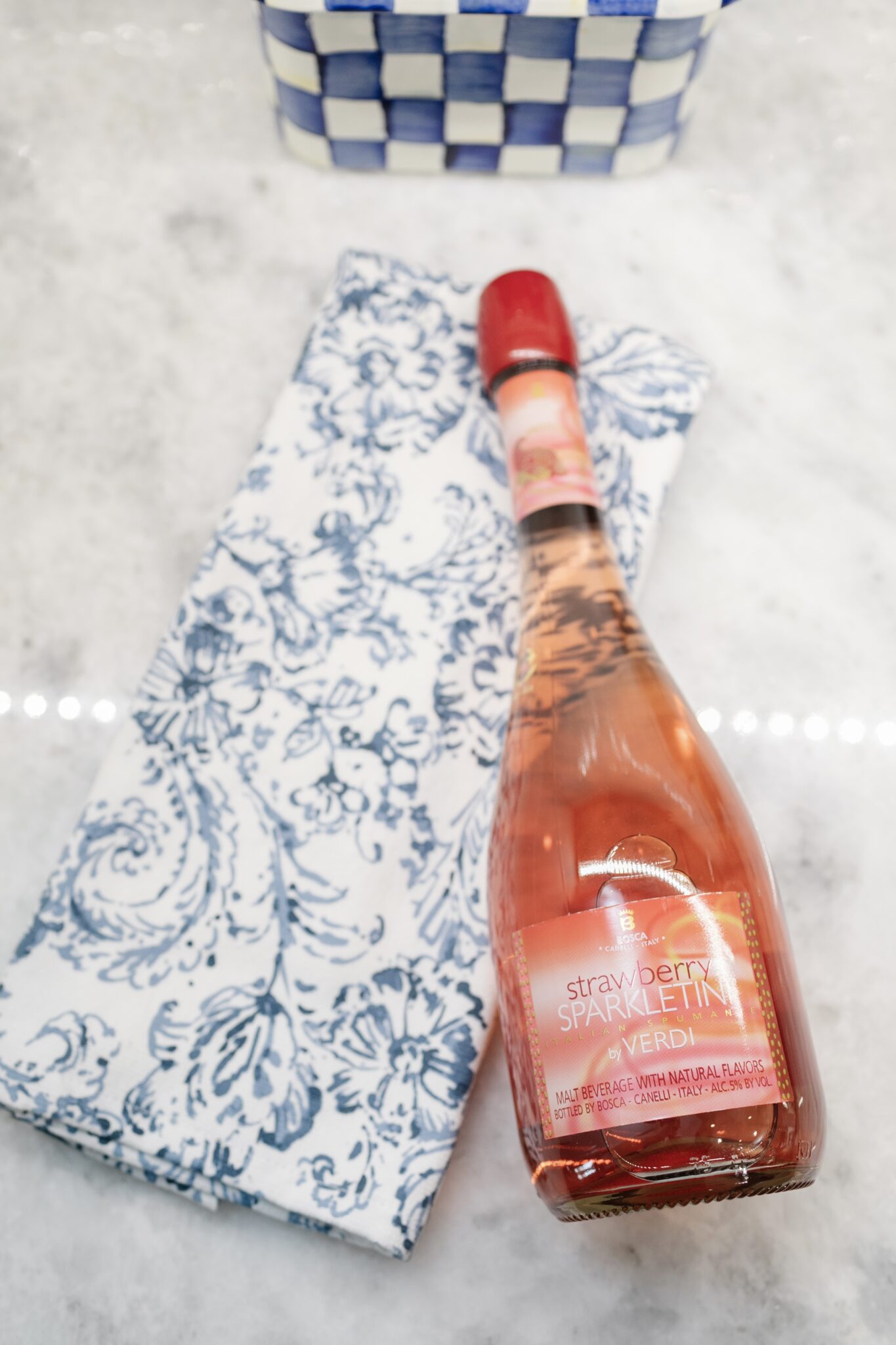 I honestly love all these Mother's day gift picks today, so they are mom-approved! What are you getting mom for Mother's Day this year? Have you tried any of these favorites?
Also, check out my blog on ways to relax on Mother's Day this year!!