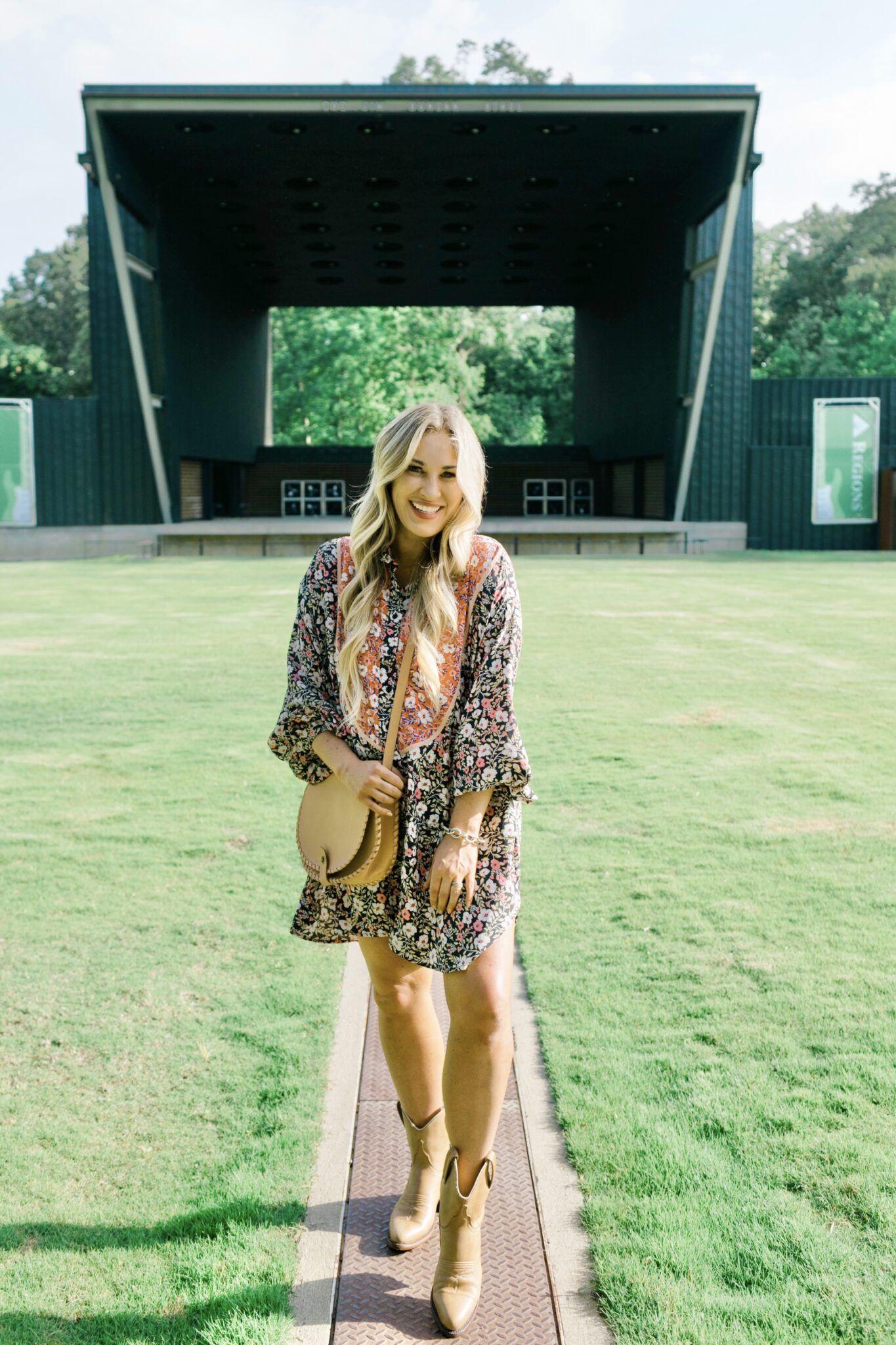 Shop My Outdoor Summer Concert Look

Every April, Memphis Botanic Garden releases their outdoor summer concert lineup for their Live at the Garden Concert Series. And every April, I get so excited to see who all will be playing here live in Memphis for summer and fall! The lineup is always great, and the Radians Amphitheater is such a great venue!
This year the Live at the Garden Concert Series Lineup is:
June 11 – Steely Dan
July 15 – Darius Rucker
August 20 – Lady A
September 3 – Doobie Brothers
October 20 – Chicago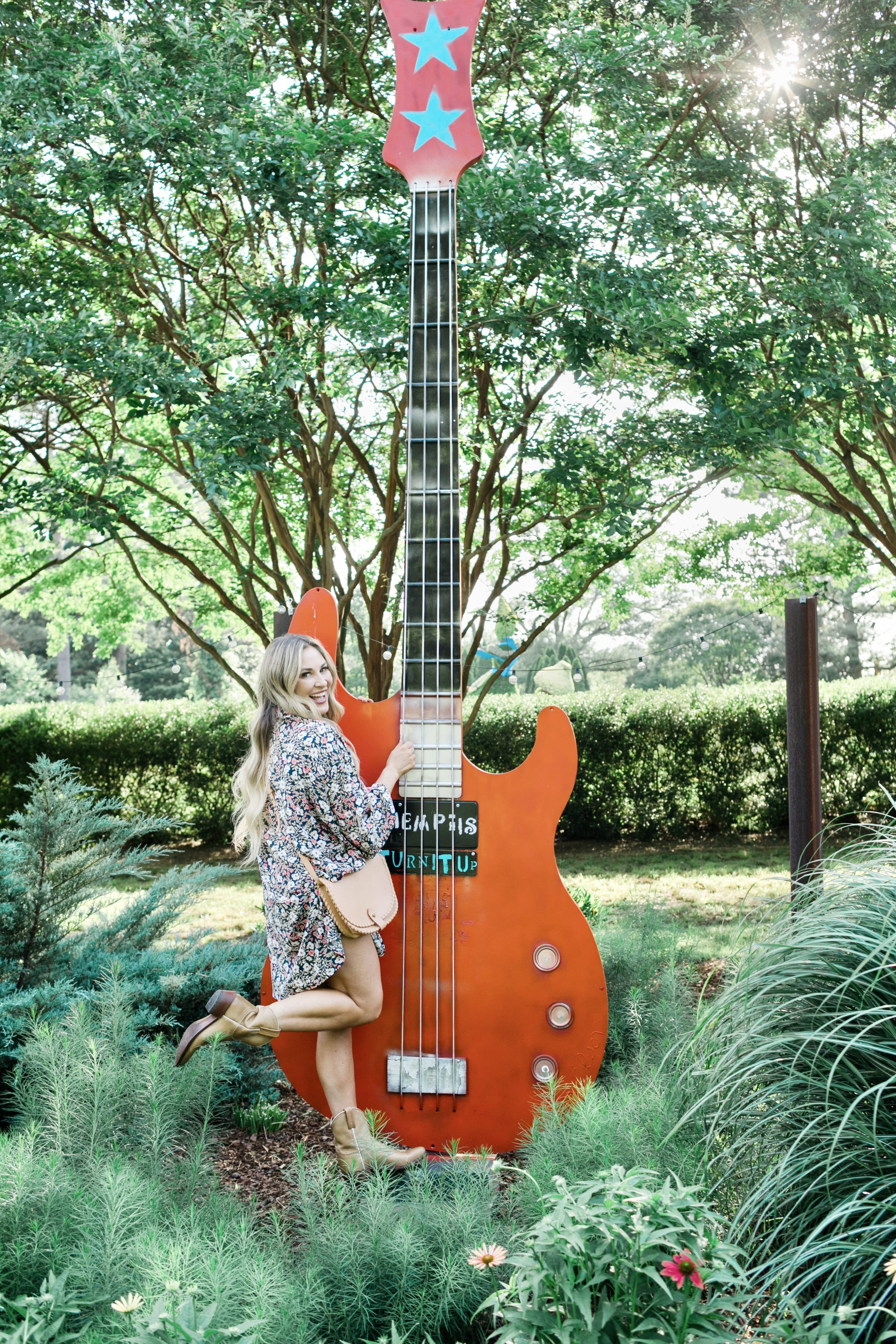 Season passes are already sold out, but you can still get tickets to individual concerts here. Matt and I will be going to see Darius Rucker on July 15, and we cannot wait! Matt has never been to the concert series, and I can't wait for him to get to experience it. It's one of my favorite venues in the Memphis area, and it's such a unique experience!
If you're never been to the Live at the Garden Concert Series before, here are a few things to know. The concert series is composed of 5 concerts and goes on through the summer and fall. It may be hot, or it may be chilly. You never can tell with Memphis weather! I'm sharing my list of what to wear and bring to the Live at the Garden Concert Series below.
What to Wear and Bring:
1.) Flowy Dress, romper or shorts and a lightweight top. Most likely it will be hot this time of year. Light, breathable pieces are always best, but bring a light layer like a sweater, pullover, blanket or even a poncho for possible rain or chilly wind at night.
2.) Crossbody Bag. A hands-free bag is always best! And if you can get all your thinks in a small cell-phone bag, belt bag or fanny pack, I would definitely recommend it. With walking around, sitting and eating throughout the night, less is more!
3.) Pack a pair of sandals or sneakers. If you want to wear boots or wedges, I say go for it! But, definitely pack a change of shoes just in case the ground is wet or your feet start hurting.
4.) Hat. It might still be sunny when you arrive, so packing a hat with you is great to have for sun protection.
5.) Sunglasses. The doors open at 6:00pm, and the concerts start at 8:00, so sunglasses are great to have with you before the concert starts.
6.) Sunscreen. With the sun going down later this time of year, it's always important to remember the sunscreen, especially when you will be outside for hours.
7.) Blanket or Chair. We usually bring both our waterproof blanket and our backpack lawn chairs. If it gets chilly, the blanket we brought comes in handy too.
8.) Fan. If you get hot easily, I would recommend bringing a little hand-held portable misting fan like this one.
9.) Bug repellant. There are so many different sprays these days, but we really love these BuzzPatches, and they're great for the kids too!
10.) Water bottle and snacks. While you can pre-order food at the food trucks on location, a lot of people still love to bring their own food and drinks. You can even bring a small cooler if you like and have your own meal and snacks. It's really up to you, but I say it's best to always come with something and be prepared in case lines are long.
11.) Hand sanitizer and wipes. Anytime you go anywhere (especially outside), it's always great to have both of these. Messes happen. Even though there are bathrooms, having some wipes and hand sanitizer on hand is really nice.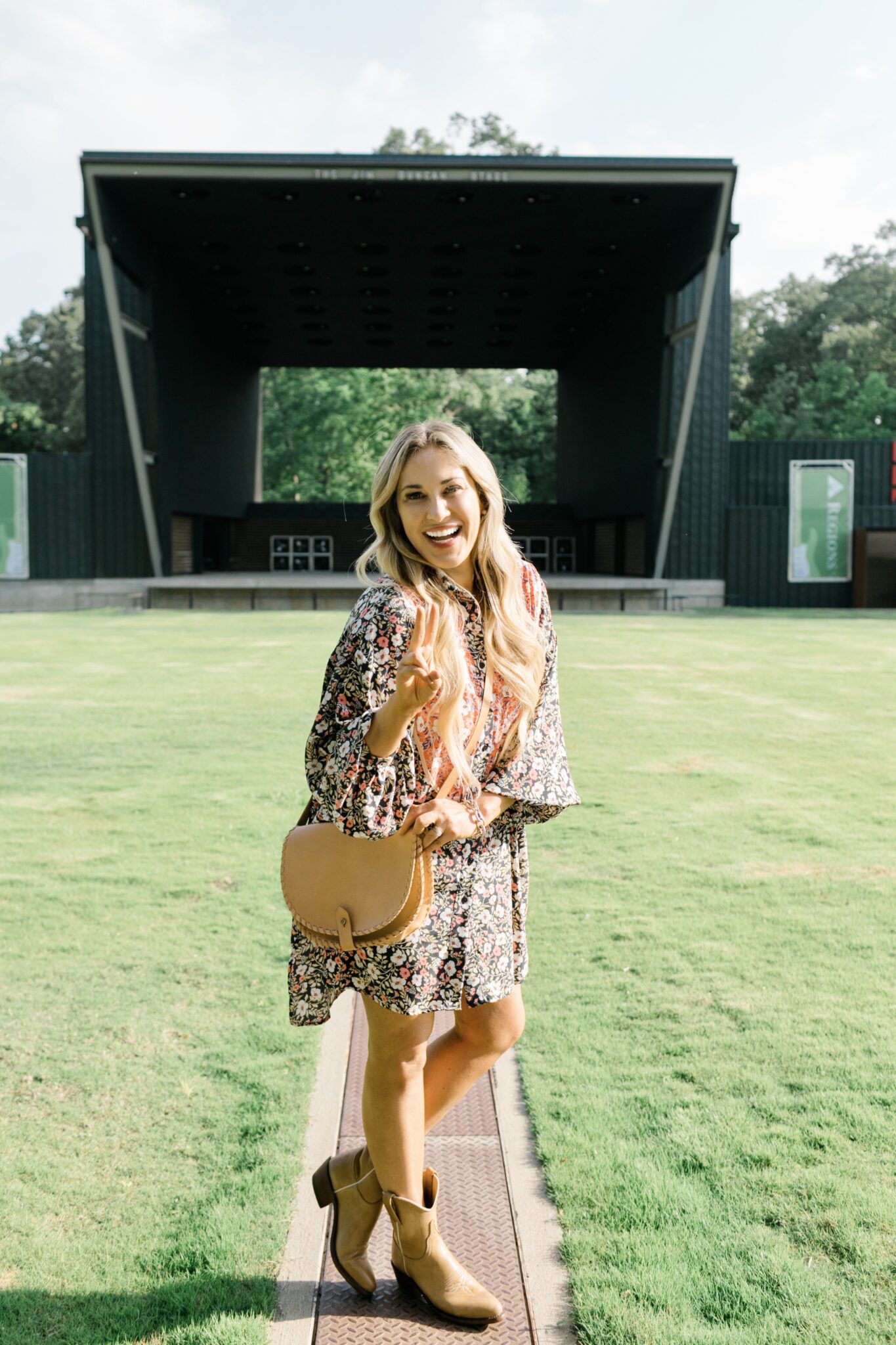 Whether you're making it out to the concert series or attending another outdoor concert (like a country concert) in your town, this is a great list of what to wear and what to pack. It's always best to read up on the venue and see what you're allowed to bring and what you're not. And it's always great to be prepared. Will you be going to an outdoor summer concert this year? Have you been to Live at the Garden Concert Series before?