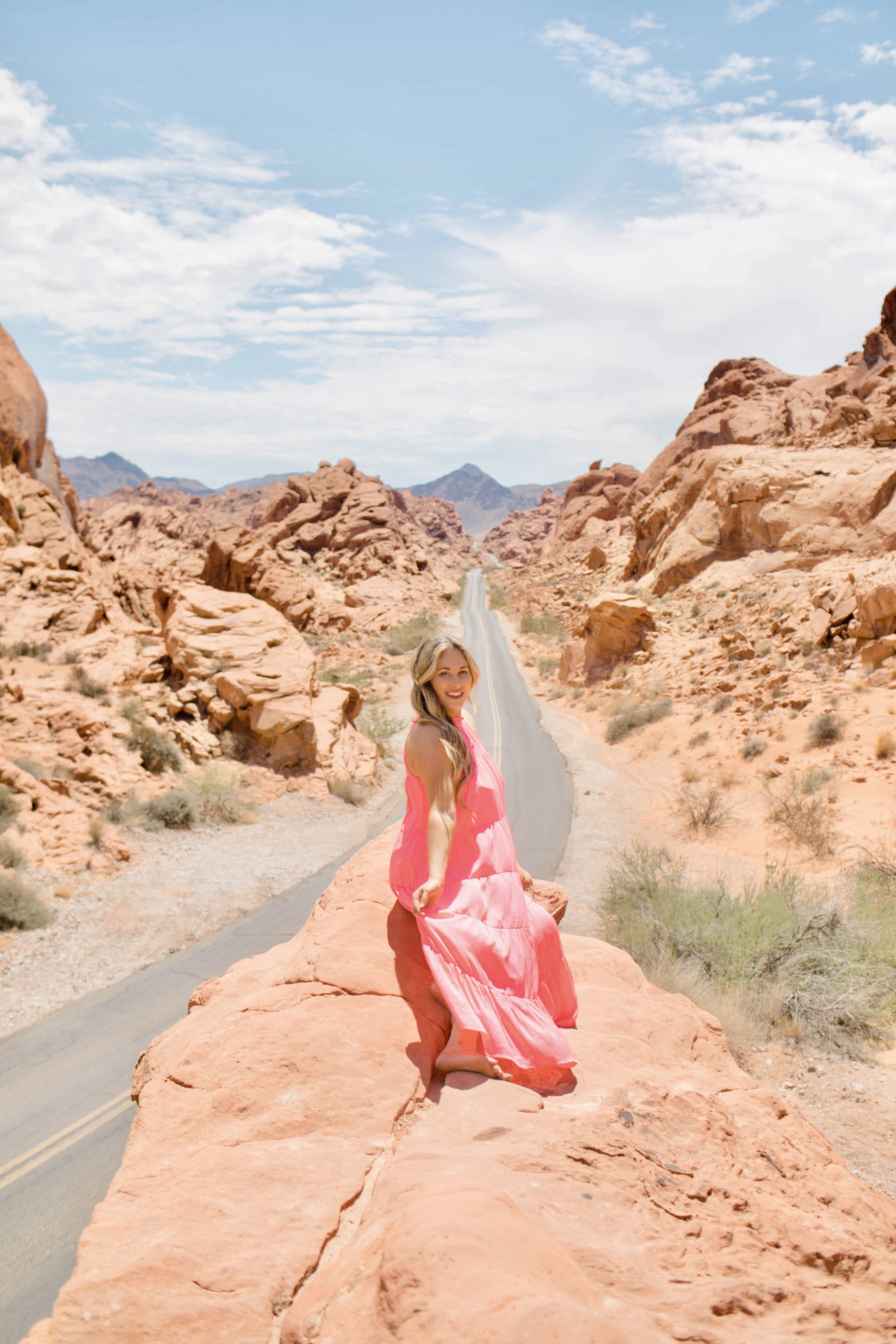 Shop the Look

With a name like Valley of Fire State Park, how could we not want to visit it? On our first day in Vegas, we headed over to this gorgeous park just an hour outside of Vegas. It is definitely worth the drive! Just make sure to pack your camera, hiking clothing, and plenty of water for the trip. You can read about all our other day trips from Vegas here.
Our Trip to Valley of Fire State Park
When we first entered Valley of Fire we were blown away by the pretty orange-red rocks on each side of the road. They were so pretty, and colorful, and they made for the perfect hiking and scenic pictures. Valley of Fire is made up of bright red Aztec sandstone nestled in gray and tan limestone, and it truly does look like a valley of fire when you're driving up to it. The view of the rocks on each side of the road and the rolling hills was my favorite view. The fire wave rock was also really cool and something you won't want to miss for a cool picture and a 1.2-mile hike.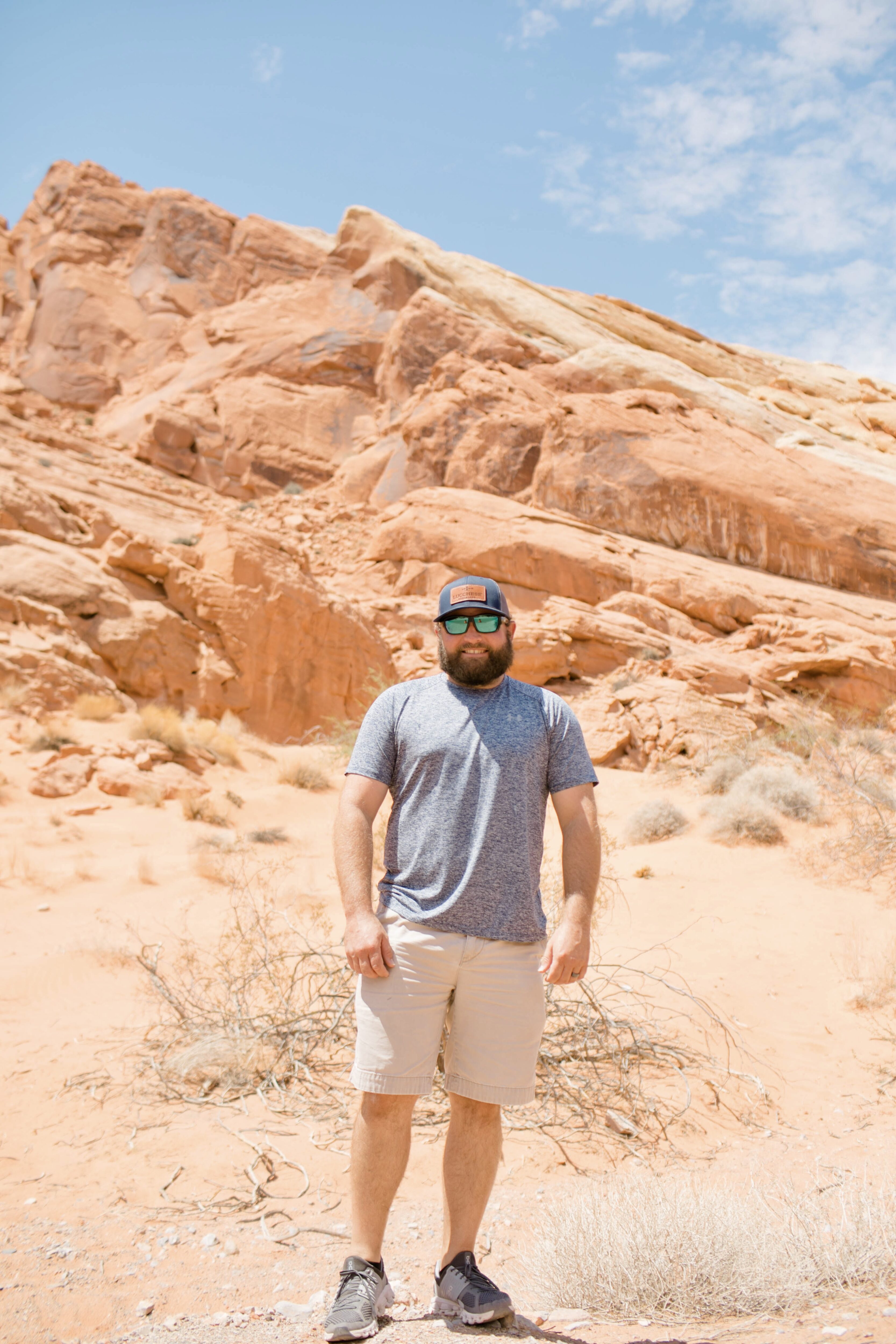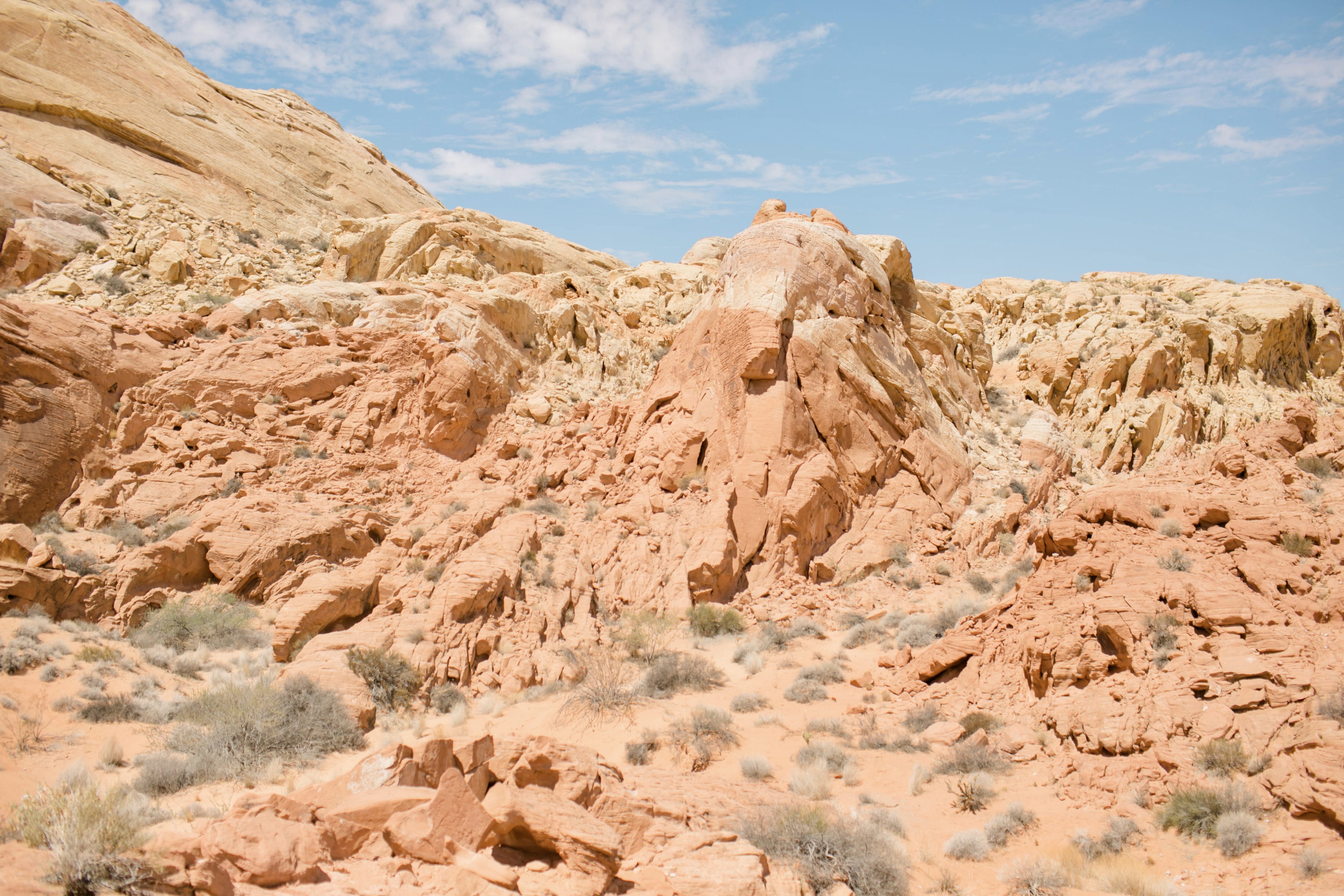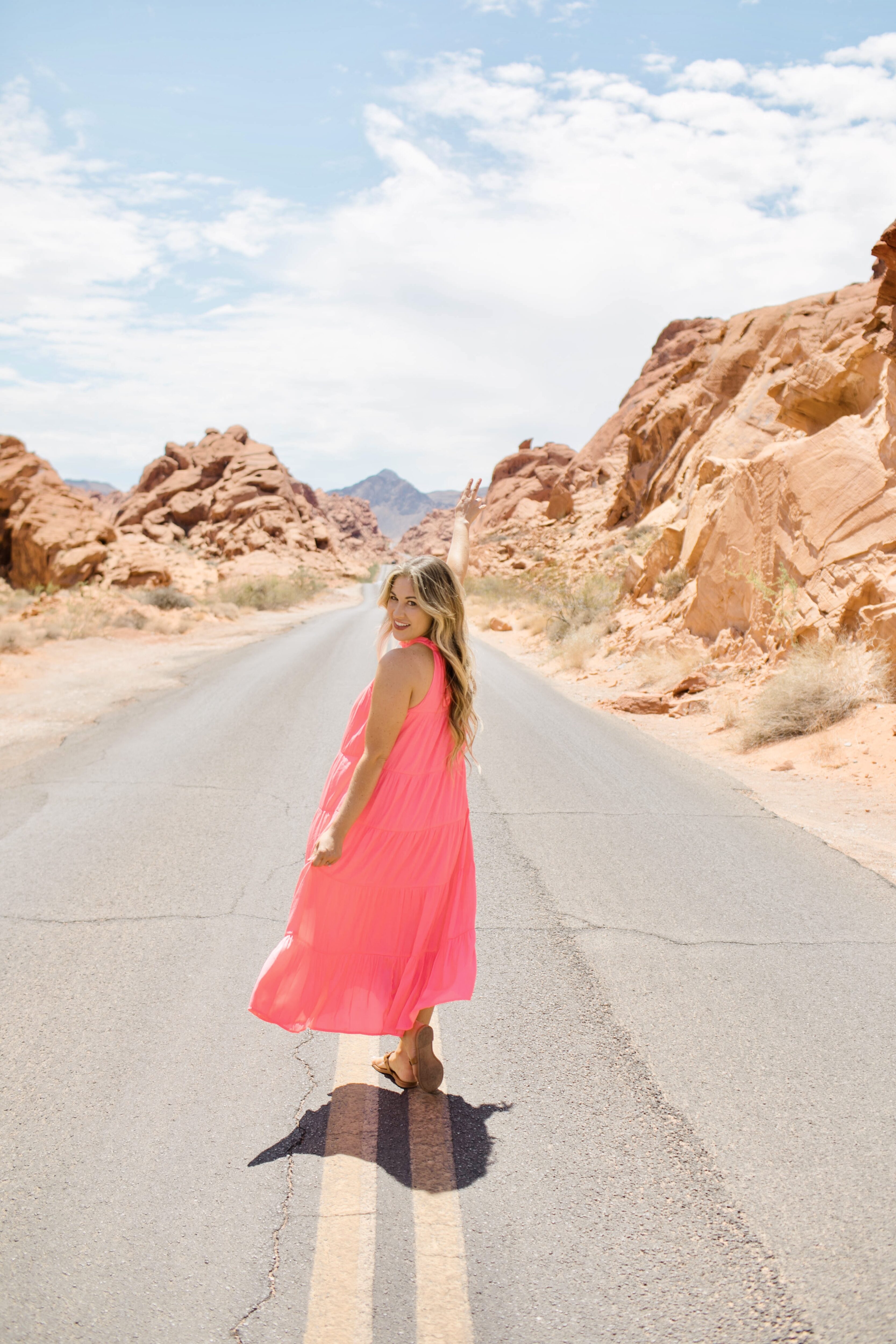 There are a few places you can park for hiking and picture taking. After we got some pictures, we kept driving and did some hiking at White Domes. It is a 1-mile hiking loop that goes through almost every terrain you can think of. Sand, slot canyons, rocks, and cliffs. It was so cool! That sand, heat, and no shade will really take it out of you! It was worth it for the views though!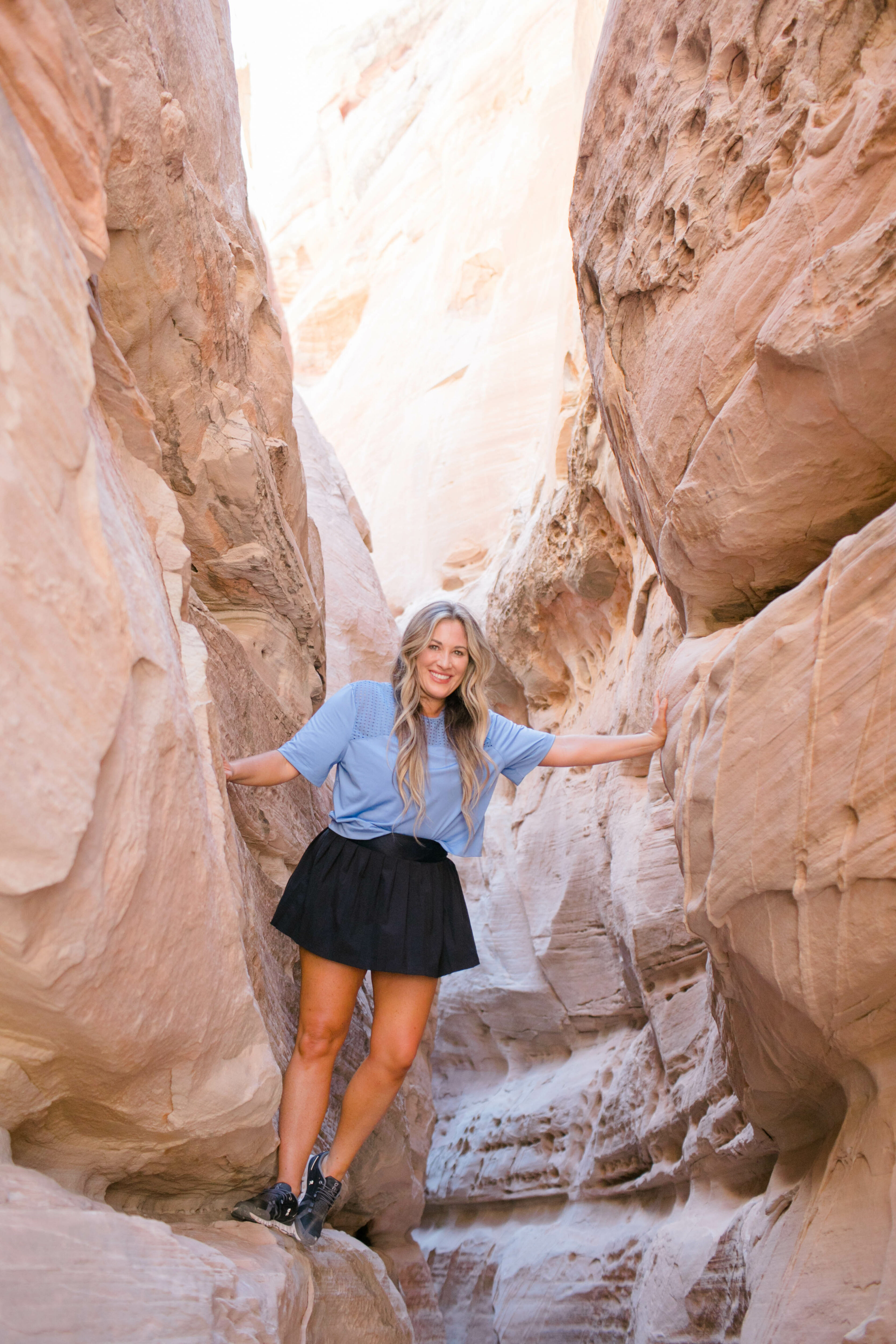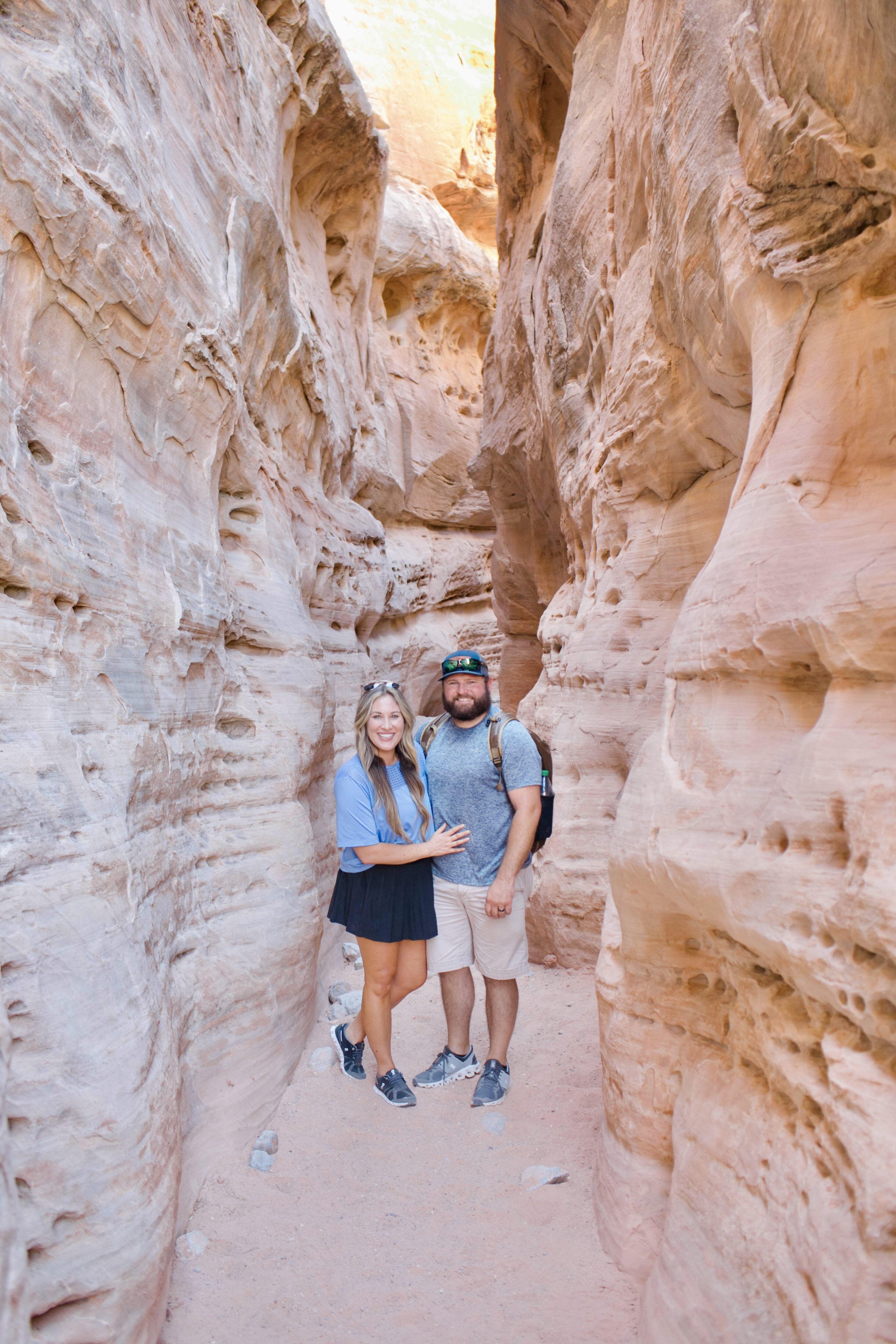 Next you'll come to Rainbow Vista and Fire Canyon Overlook, and it is such a pretty view of the rocks in the background and a nice hike just over a mile. Since Valley of Fire is a state park, you will have to pay an entrance fee into the park. We had a national park pass (only $80 for a year!) and it got us in, but once we drove further into the park, we had to pay for entrance to the state park. It was only $15, and it's definitely worth it! Have you been to any state parks before?