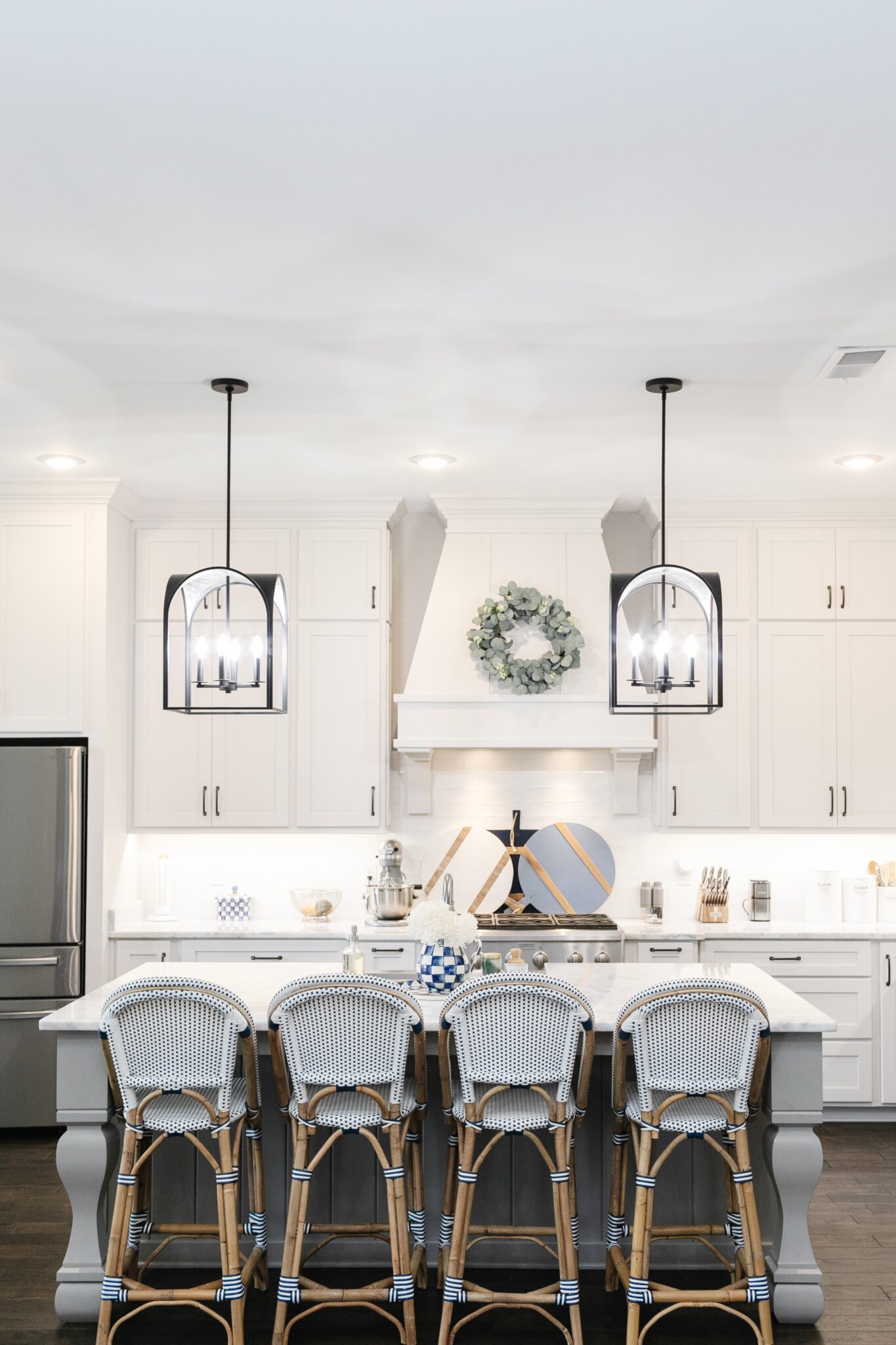 If you're anything like me, you had these Serena & Lily stools on your wish list for years now! Well, I finally don't have them on my wish list anymore…because I have them in my kitchen! They are pricey, and before you buy, I know you're all wondering if they're really worth it. Read on to find out!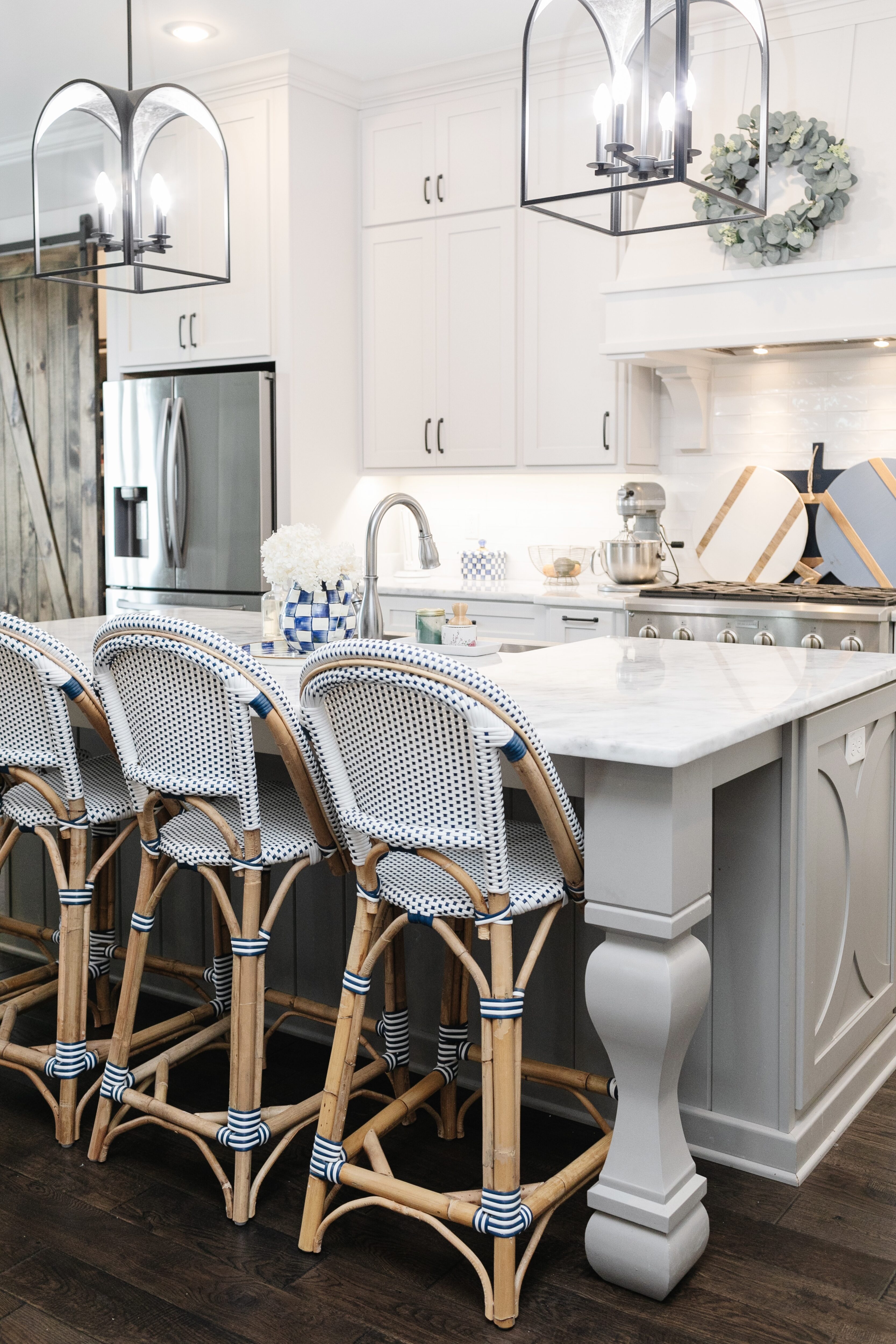 I'm going to start with a few of my favorite features of the stools.
Why I Love the Serena & Lily Stools
1.) They are lightweight. This was great when opening the boxes and getting the stools set up. I was able to do it all myself and couldn't believe how lightweight they were. It's also great with kids. If one of them pulls a stool down on themself, I don't have to worry about it really hurting them. That's a win-win in my book!
2.) But…they are still sturdy! These stools are very well made; you can see at each spot where the wood meets. There are SEVERAL spots where they are tied together, and they will definitely stand the test of time.
3.) They are kid-proof. The material the stools are made of can easily be wiped clean. That means no more fabric stools with 3 kids getting stained all the time. I love that these are so easy to clean!
4.) They swivel 360 degrees. Most stools only swivel a bit from side to side and then snap back to the middle again. These stools swivel around 360 degrees in either direction! This is so great with kids. They are always wanting to turn around in their stools, and I've had them almost fall off other stools when they wouldn't swivel around enough.
5.) They are so versatile. Dress them up, dress them down, they fit into almost any kitchen decor! Think coastal, farmhouse, eclectic. I love that they go so well with so many different designs. They can even be used outside if you need a little extra seating. And with the easy to wipe clean material of the stools, no need to worry about using them outside if you need to.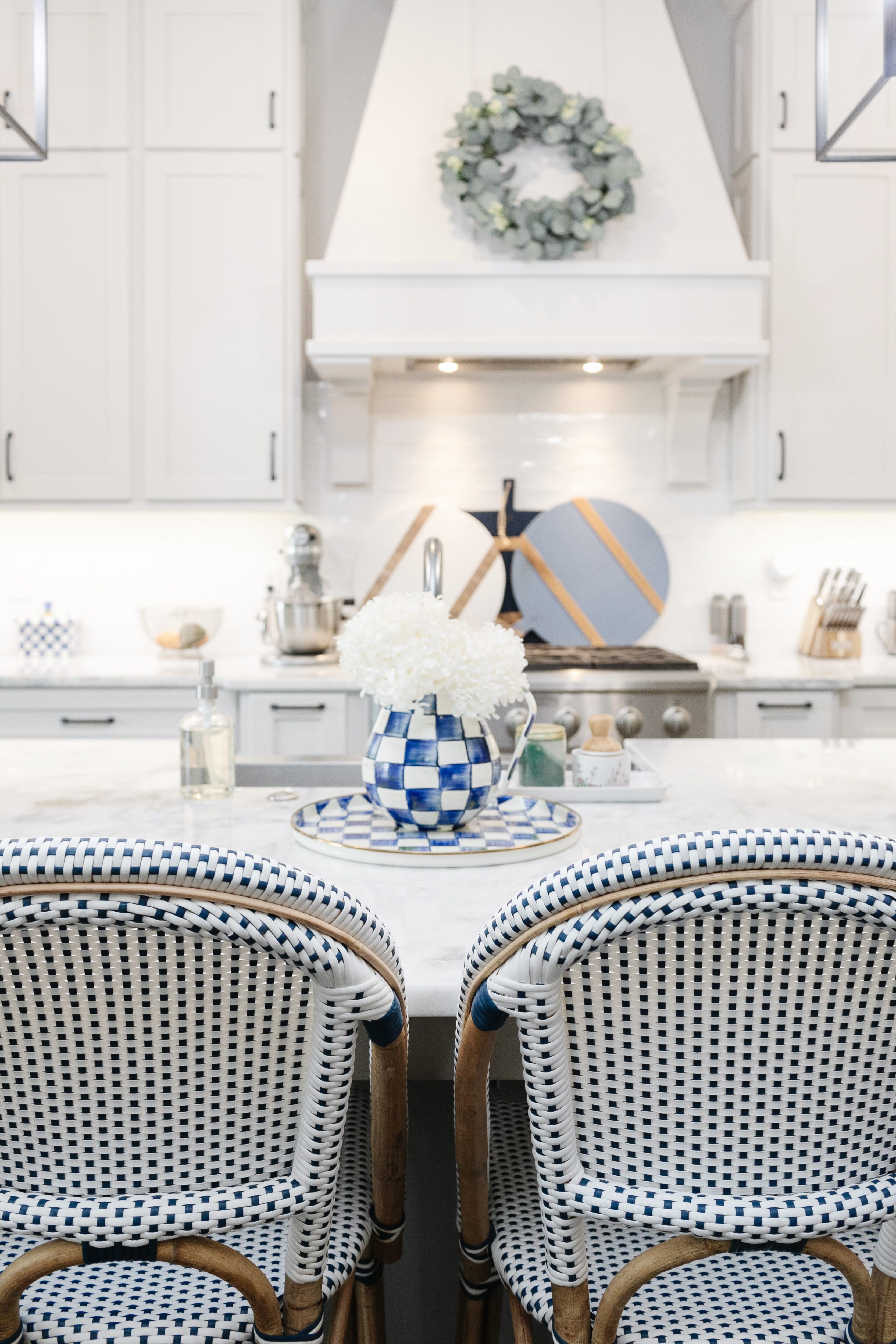 So my answer is yes. Yes, these stools are 100% worth it! And right now, they are 20% off at Serena & Lily. These stools are much more lightweight, durable, and sturdier than I ever imagined. The swivel is a huge bonus for me! And I love the different color schemes they come in. You can also get them in bar or counter height. I am so happy I saved up and finally bought my dream bar stools. What do you think? Are you a fan of the Serena & Lily stools?