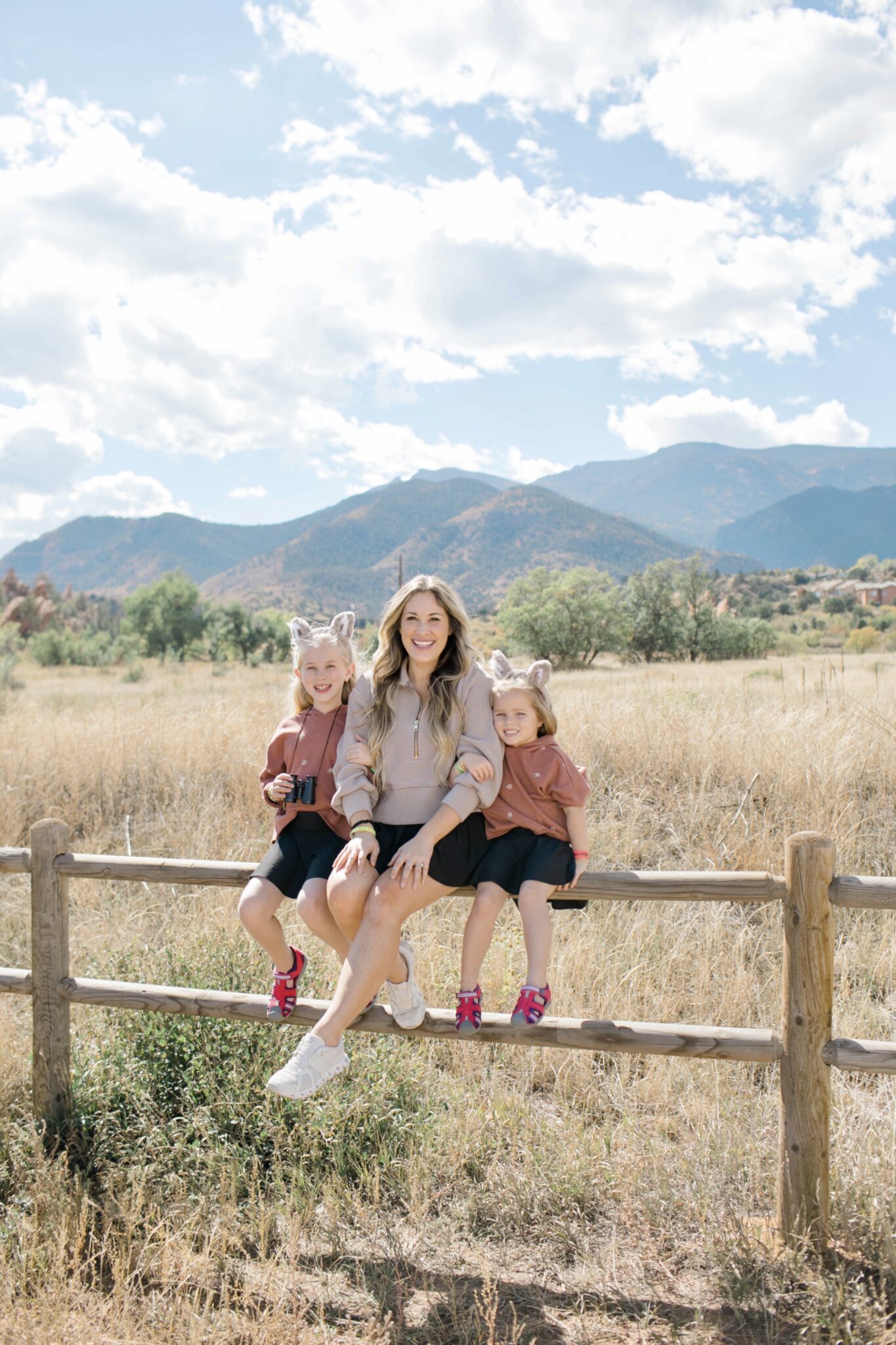 Shop the Look

Hiking with toddlers and young kids. The first time I mentioned to someone that I was taking the kids hiking, they laughed and thought I was crazy! With a little planning though, you can have a fun day together though! And believe it or not, it can actually be a successful hike, a good workout, and a great learning and growing experience together!
Matt and I have taken the girls hiking 4 times now, and honestly, I can't believe we didn't do it sooner. My dad was watching the baby, and Matt and I thought it would be nice to get a hike in while in Arkansas. The weather was beautiful, and middle and east Arkansas has some beautiful landscapes.
Leighton overhead us talking about hiking and said she wanted to go too! We had already spent all morning together riding bikes as a family, so I honestly didn't think she would care to hike. Then Amelia piped in and said she wanted to go too! Next thing we knew, we were trying out hiking with young kids for the first time ever!
And…it went so well! We hiked a little over 1 mile at Sugar Loaf Mountain on our first trip. It was a wooded trail that winded up the mountain. We took some fun shortcuts and went straight up the mountain in some spots so we could do a little more bouldering. The girls absolutely loved it!
Top Tips for Hiking with Toddlers and Young Kids
Pick the right time of day to go. Before nap time, after nap time. Pick the time when your children are the happiest. For us, it is first thing in the morning! Make sure they are well rested. It's also best to go when it isn't too hot or too cold or too sunny. Take this into account when planning.
Route out your hike. I recommend a short, interesting hike that will keep the kids' attention. We have learned that the girls like hikes just like we do. Wooded trails or spots where we can just freely climb up, down, and between rocks and canyons. It makes for so much fun, and the shade from the trees is so nice.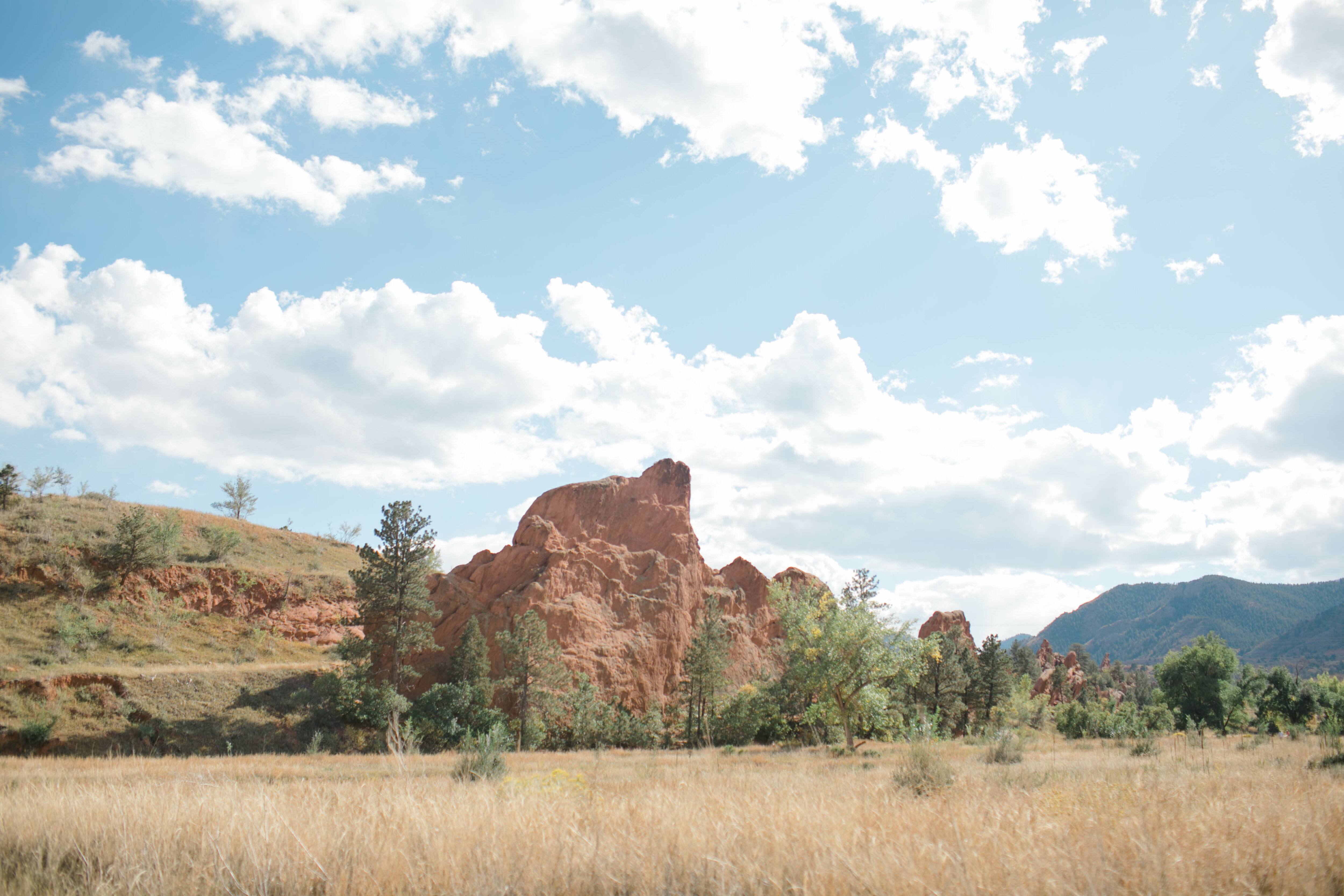 Protect yourself from the sun. No matter the time of year, it is important to always apply sunscreen! If it's super sunny out, some sunglasses or hats for the kids are great too.
Dress the kids in layers with comfortable shoes. It may be hot, it may be cold, and it may be both during the hike. The best thing you can do is choose layers you can shed if it gets too hot. And don't forget comfortable shoes with good tread.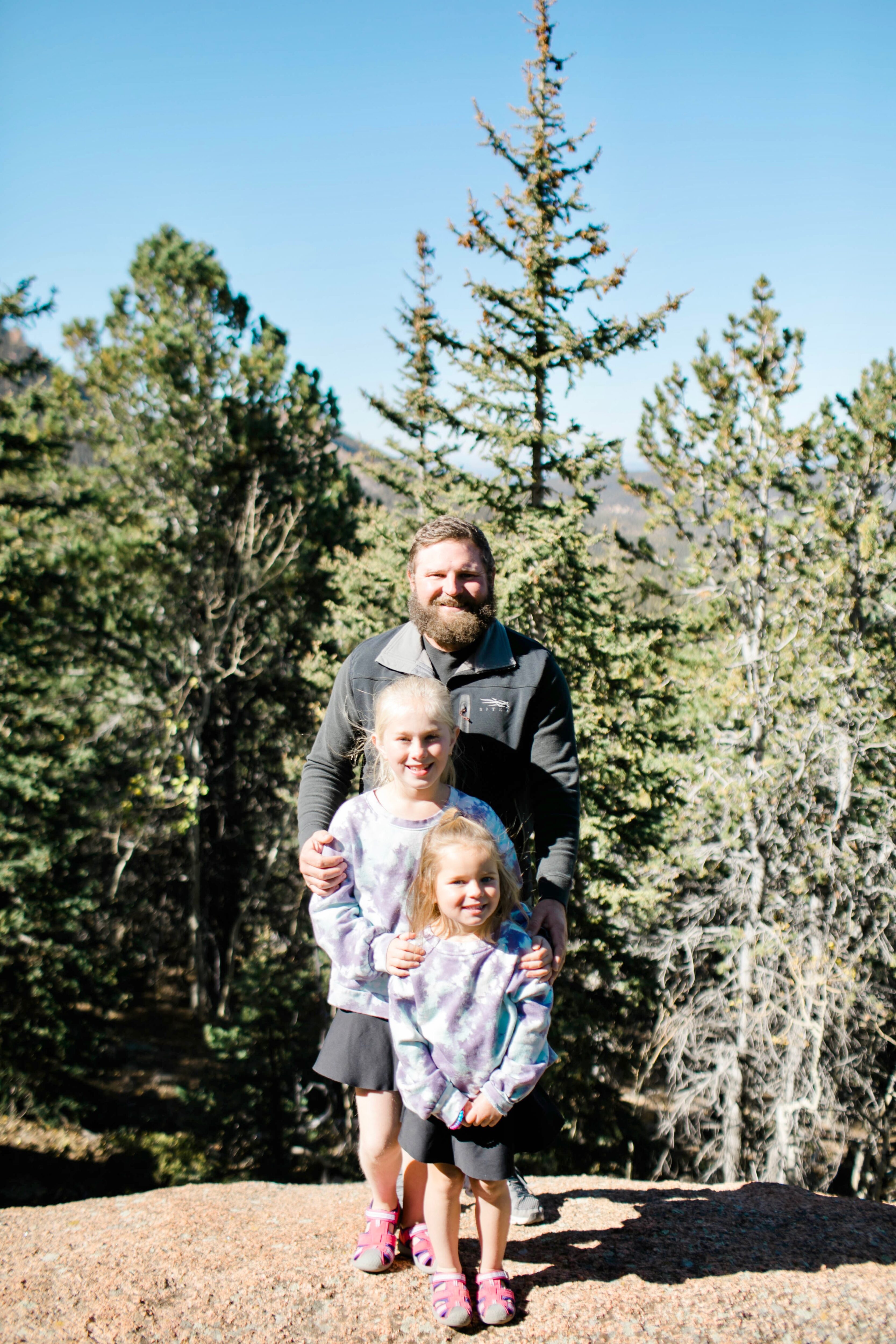 Eat a good meal before you go. The last thing you want is hungry, grouchy kids on a hike! Make sure they eat plenty of good protein to fill them up but don't overeat.
Pack plenty of easy snacks and water. See above. No one wants hangry kids lol! We always take a backpack with some snacks like cutie oranges, pistachios, veggie straws, and granola bars. They fill them up and keep them happy! I've also learned that my kids will try almost anything on a hike when they are hungry. So pack those things you sometimes can't get to eat at home. It's amazing how when they don't have more choices, they will eat healthy things. = )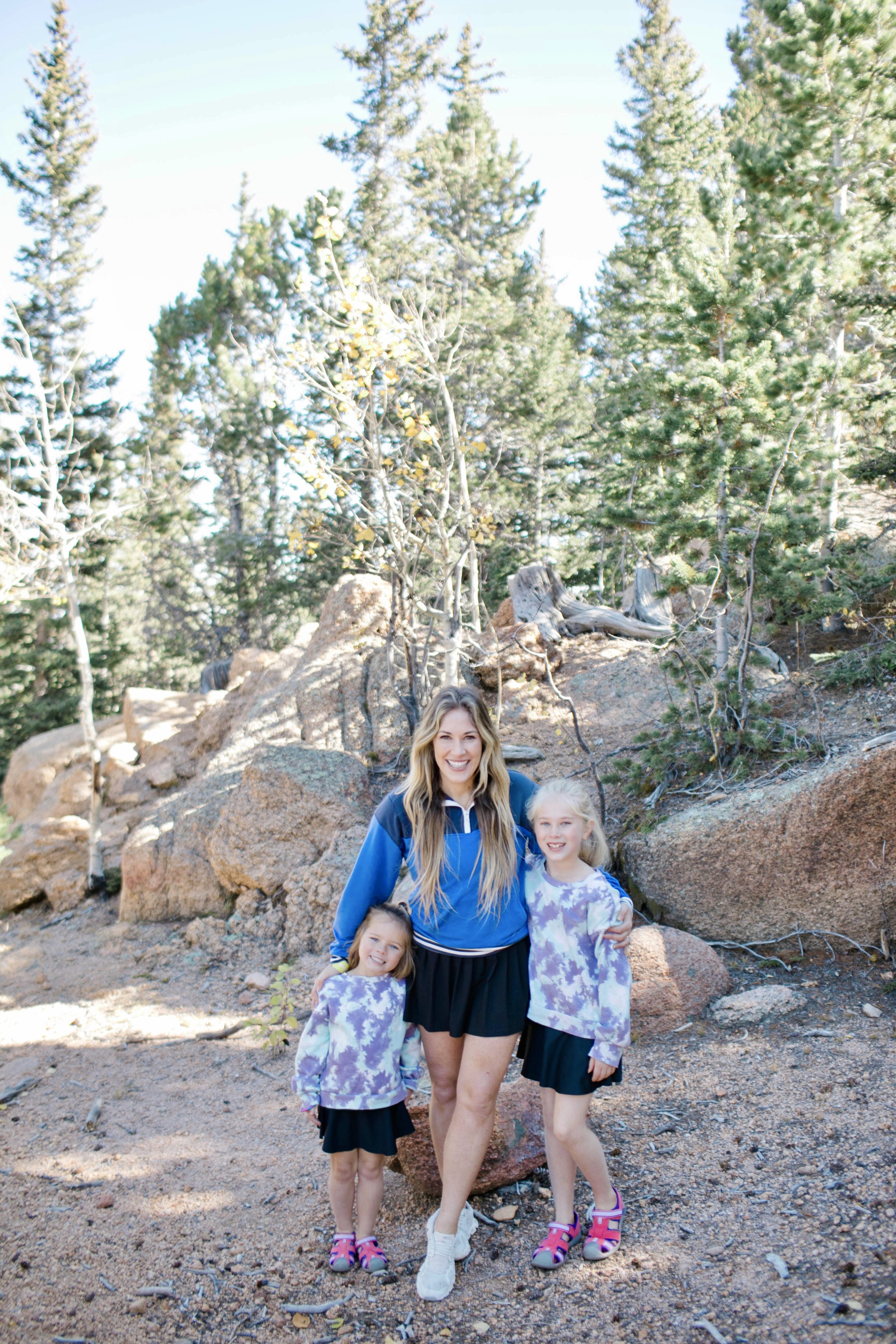 Pack a first aid kit in your backpack. You never know when little bumps and bruises will happen along the way. It's best to pack and be prepared!
Allow for plenty of time. Don't plan your hike at the end of the day when you're hiking back and the son is almost down. Plan for more time than you think you will need! And be patient.
Play games, sing songs, and go on a scavenger hunt. Find 5 orange leaves, play I, spy, and makeup songs together. This is a great time to have fun and connect with your kids.
Above all, have fun!! It doesn't have to be all work. This is about having fun, seeing what your kids are made of (they might surprise you!), and gaining a new hobby together.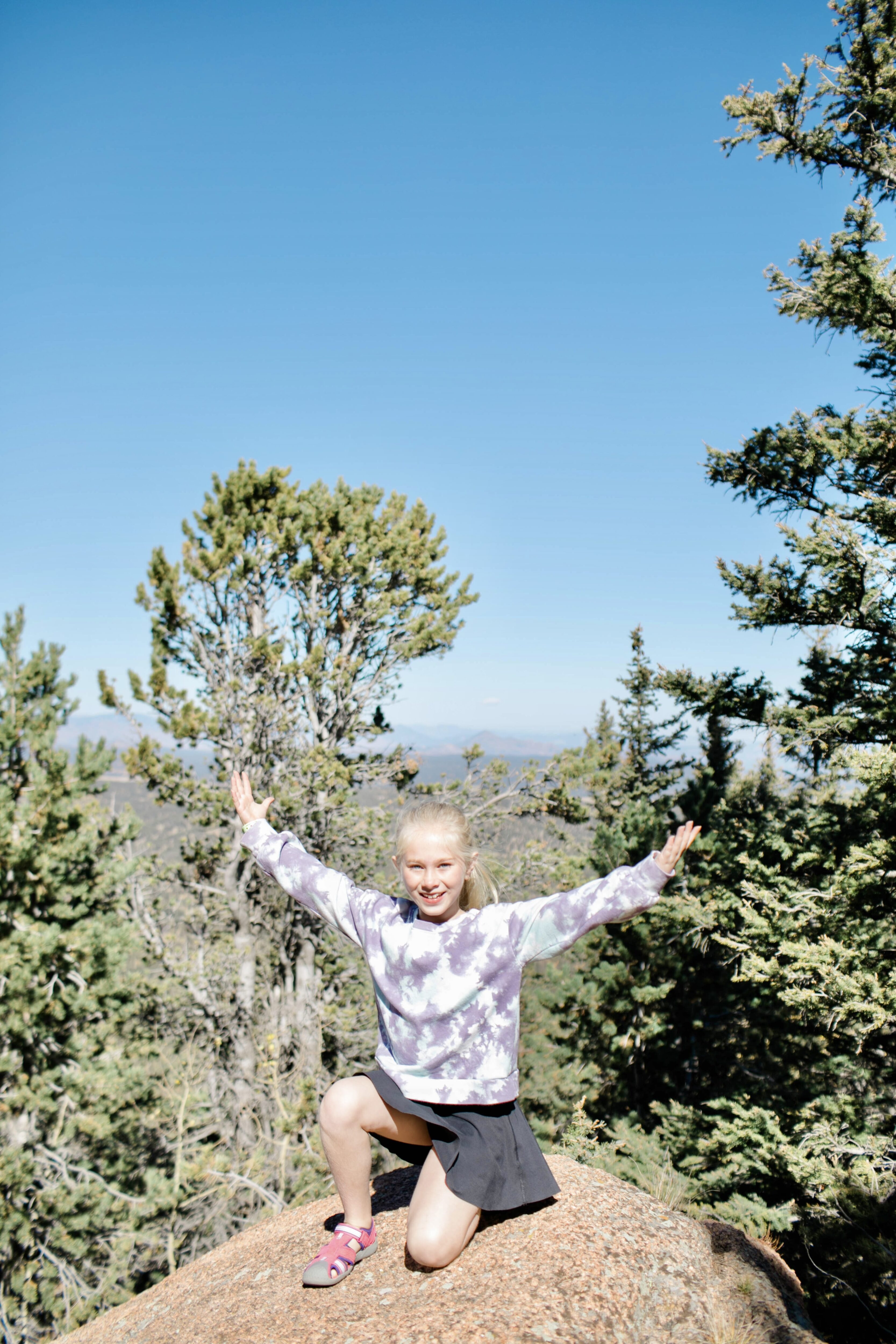 We were shocked at how good the girls did and how much they enjoyed it. They really impressed up, and we can't wait to go hiking again together soon! Have you been hiking with your toddlers or young kids before?