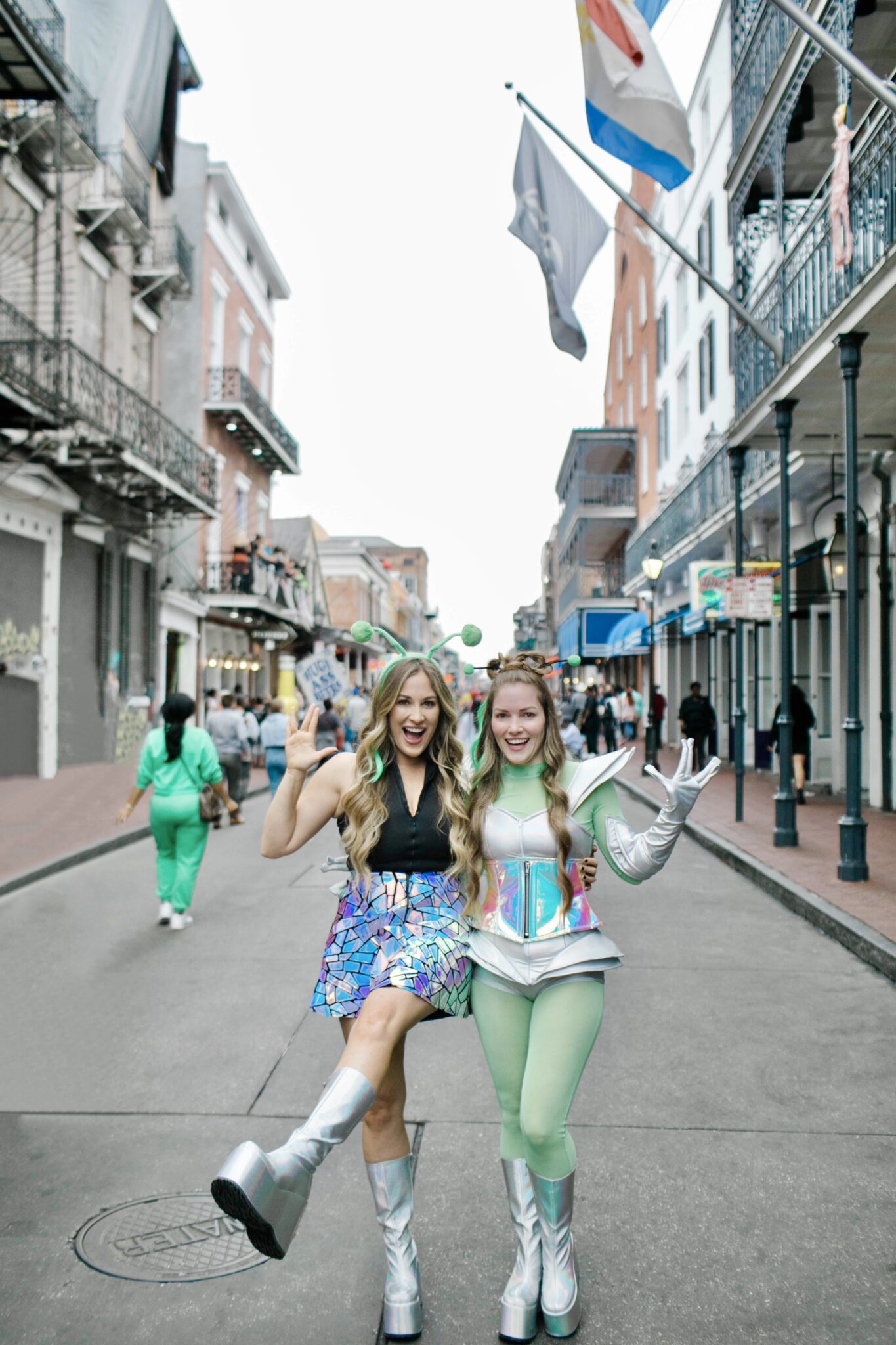 One of my favorite destinations: New Orleans! It was time to share a New Orleans Travel Guide anyway, right? Over Halloween weekend, we took a fun little quick trip over to NOLA. It had been 4 years since I had been, so I was excited to go back! Matt and I went with my sister and her husband. It's only a 6-hour drive, so it's a great place to head to for the weekend. And going during Halloween is SO much fun!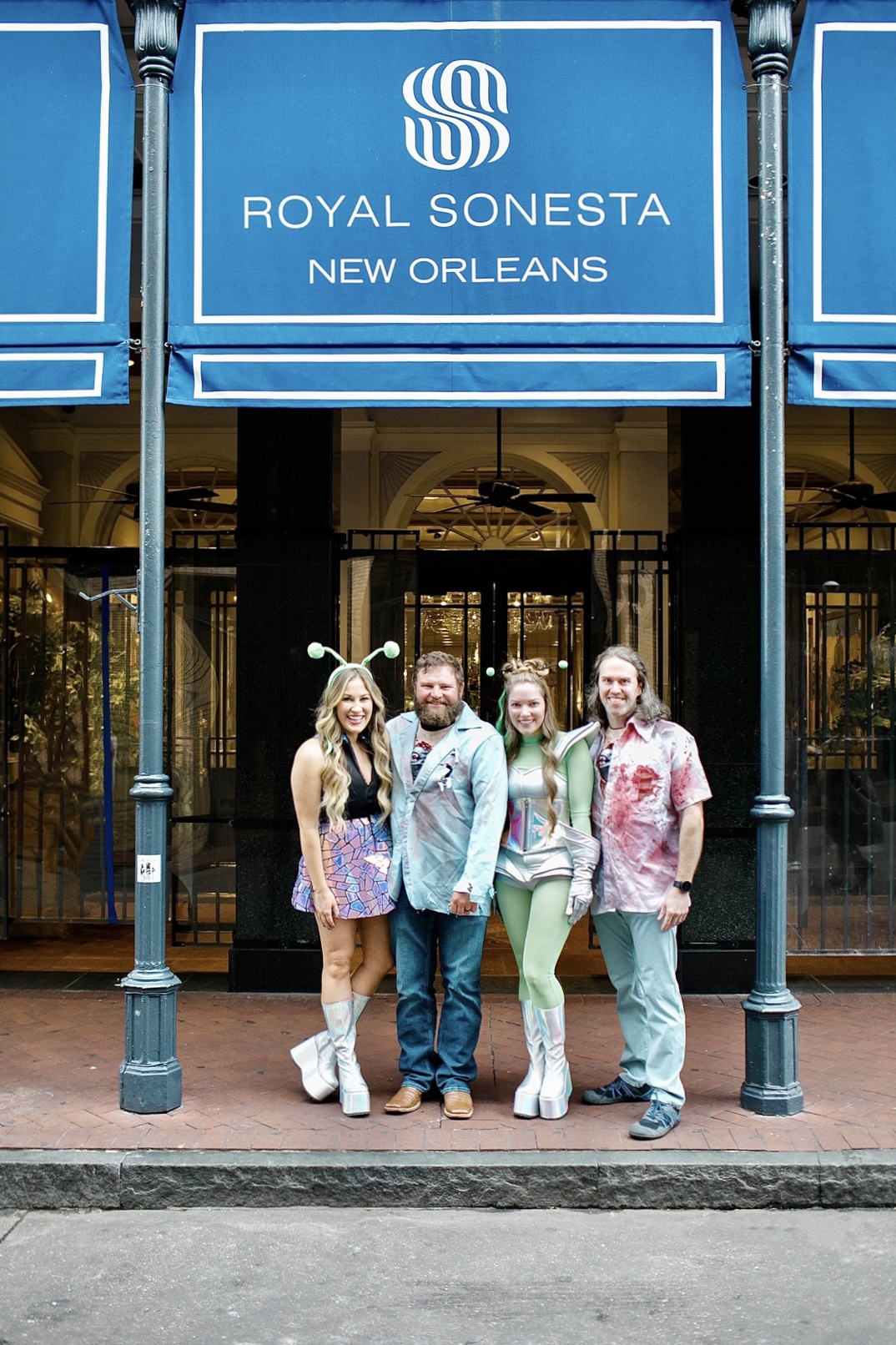 We were able to dress up on Bourbon Street for Halloween. It was so much fun! There were parades, tons of live music, and tons of good food. It was just the weekend we needed! We stayed at Royal Sonesta for the first time, and we absolutely loved the hotel. It is the perfect location for absolutely everything! And it has the most gorgeous lobby with amazing restaurants and a jazz club. There is so much to do here! Keep reading for my must-visit places in New Orleans.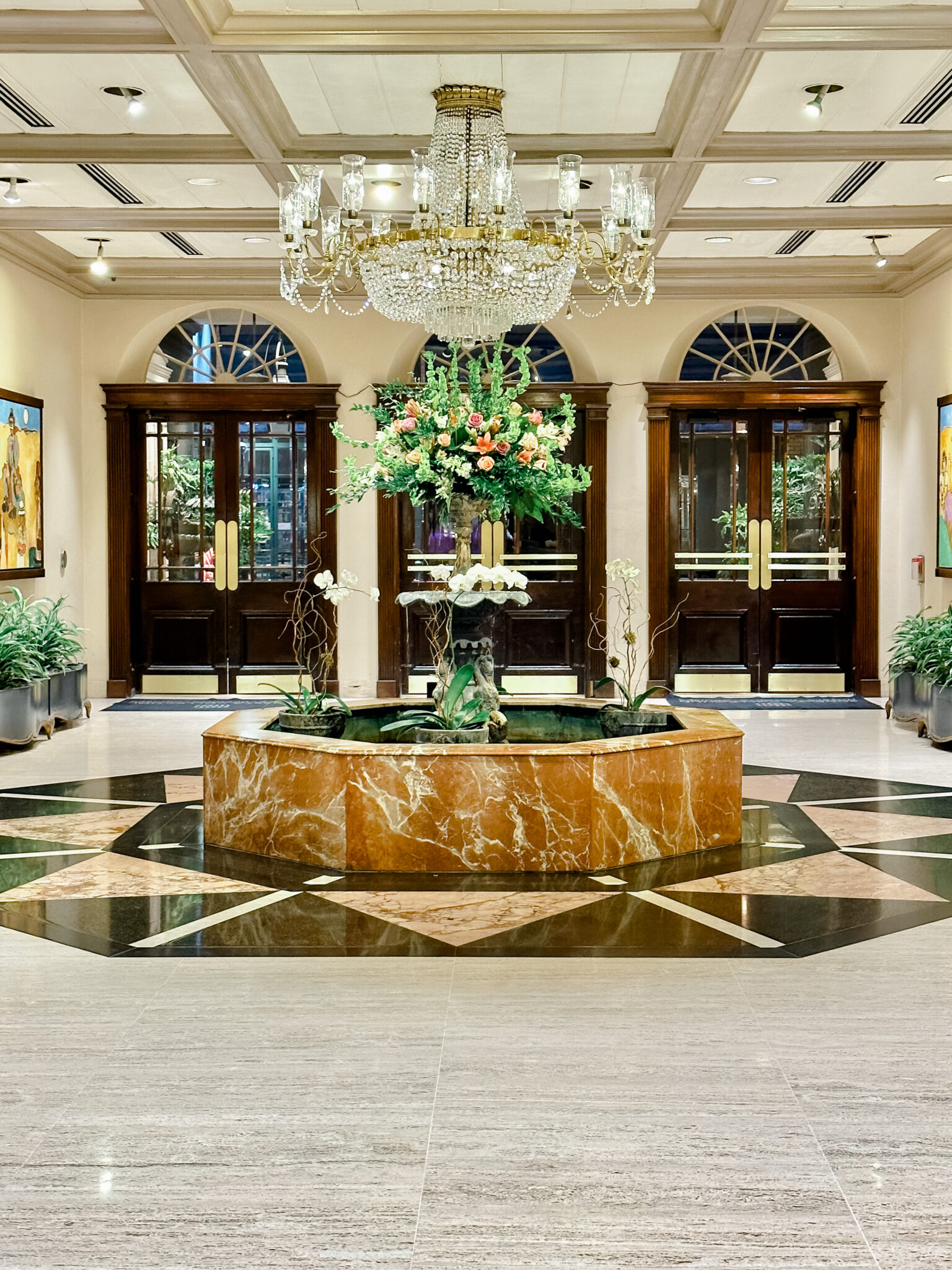 Where to Eat
Let's start this New Orleans Travel Guide with where to eat!
Brunch
This is the first time we have eaten at Bayona, and now it will be on our list every time we are in New Orleans! Every single thing we had was amazing, and Matt actually said it was in his top 10 list of the best food he had ever eaten at any restaurant! I got the pumpkin soup, and Matt's had a quail salad. Every one of our drinks was amazing too, even the coffee! They have the prettiest little patio out back.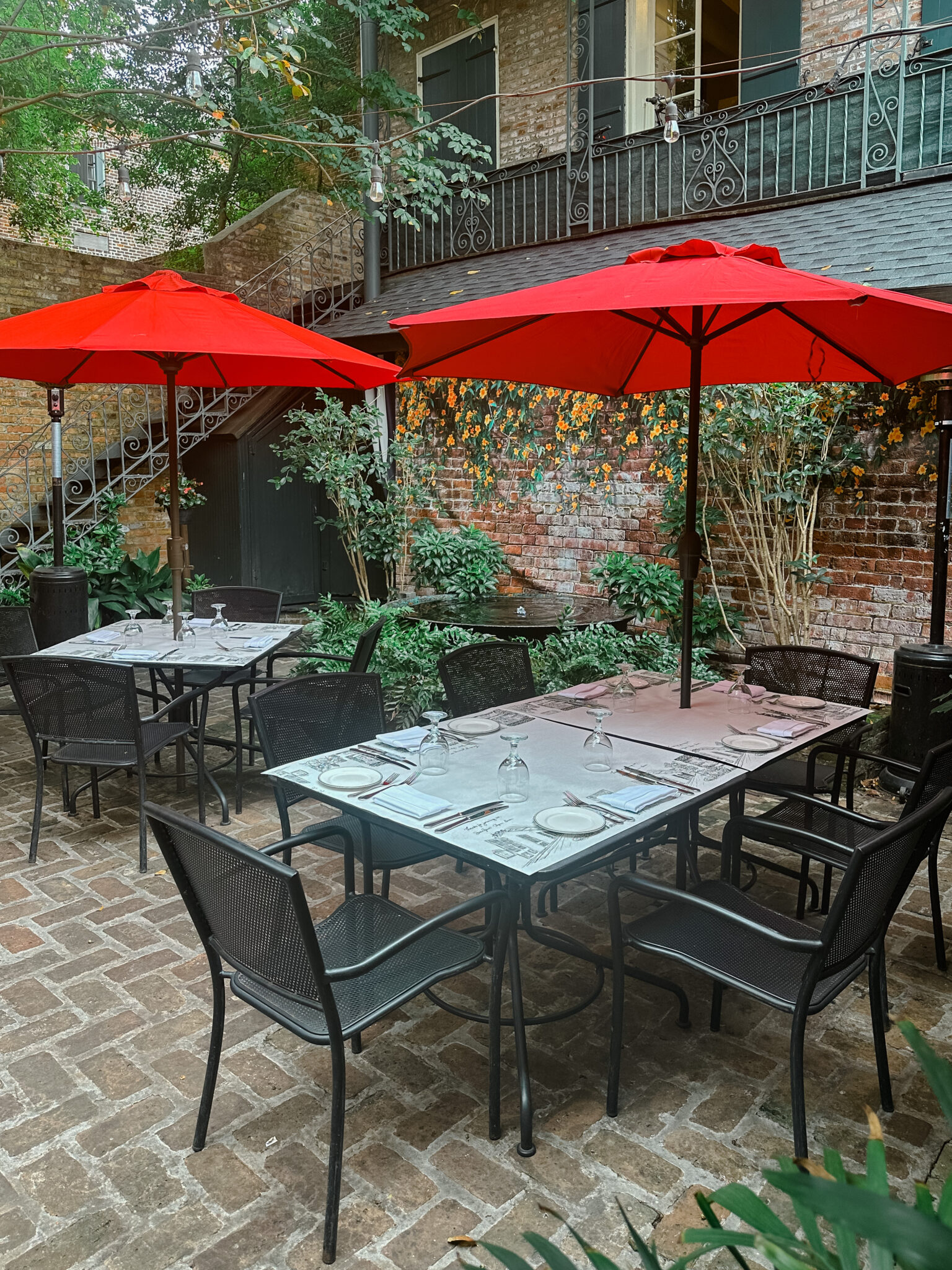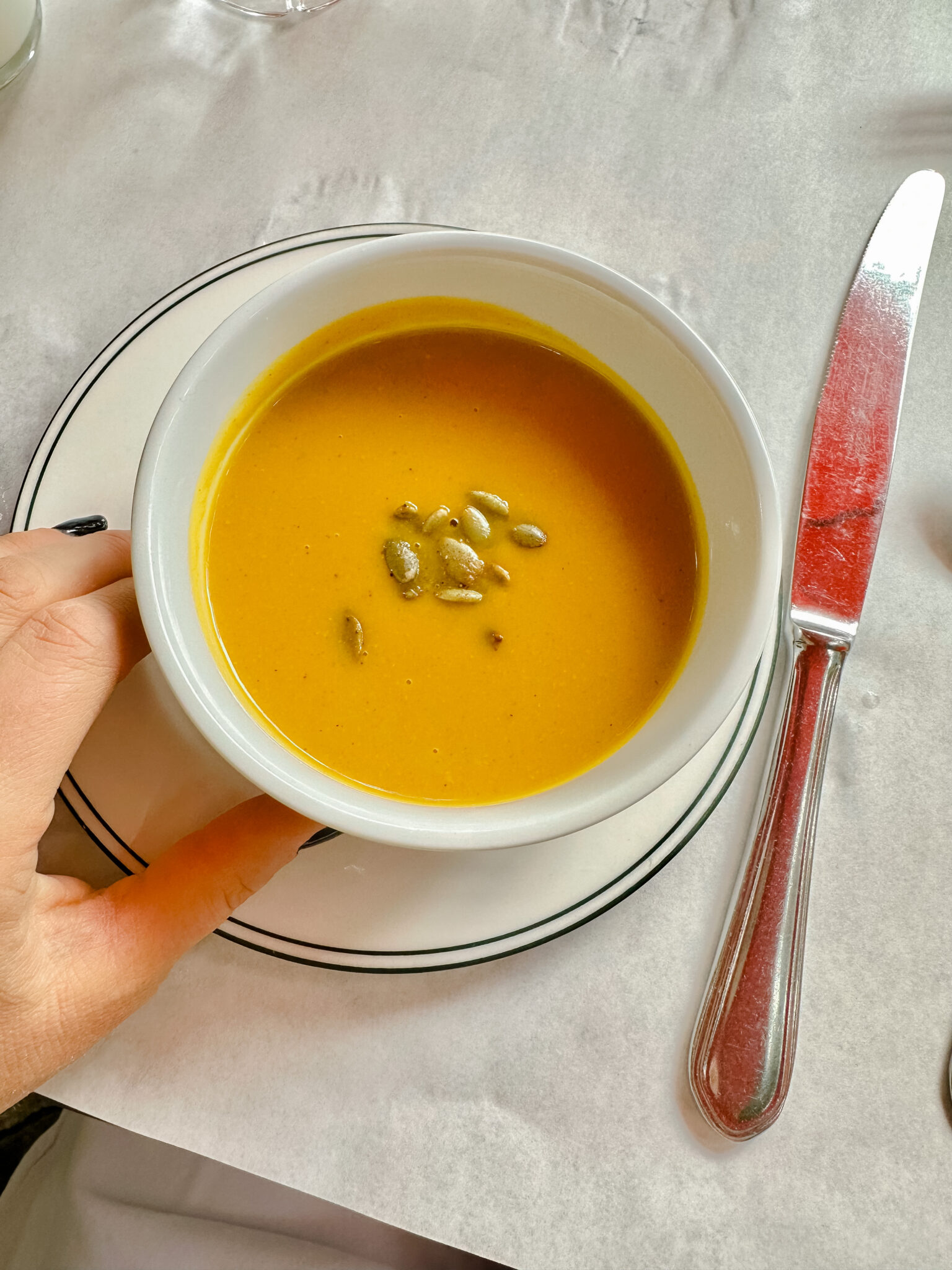 We ate lunch at Gumbo Shop for the first time ever on our next to last day of the trip. I ordered red beans and rice with sausage, and I was shocked at how good it was! It was incredible, and I have actually been raving it nonstop ever since!
Lunch
Desire Oyster Bar is the spot to go if you love oysters! These were my favorite oysters of the trip. Desire was in the hotel and was so convenient in location but also so good! It is the perfect spot to grab a quick lunch before you head out for the day to explore. We had oysters, shrimp, blackened catfish, and grits.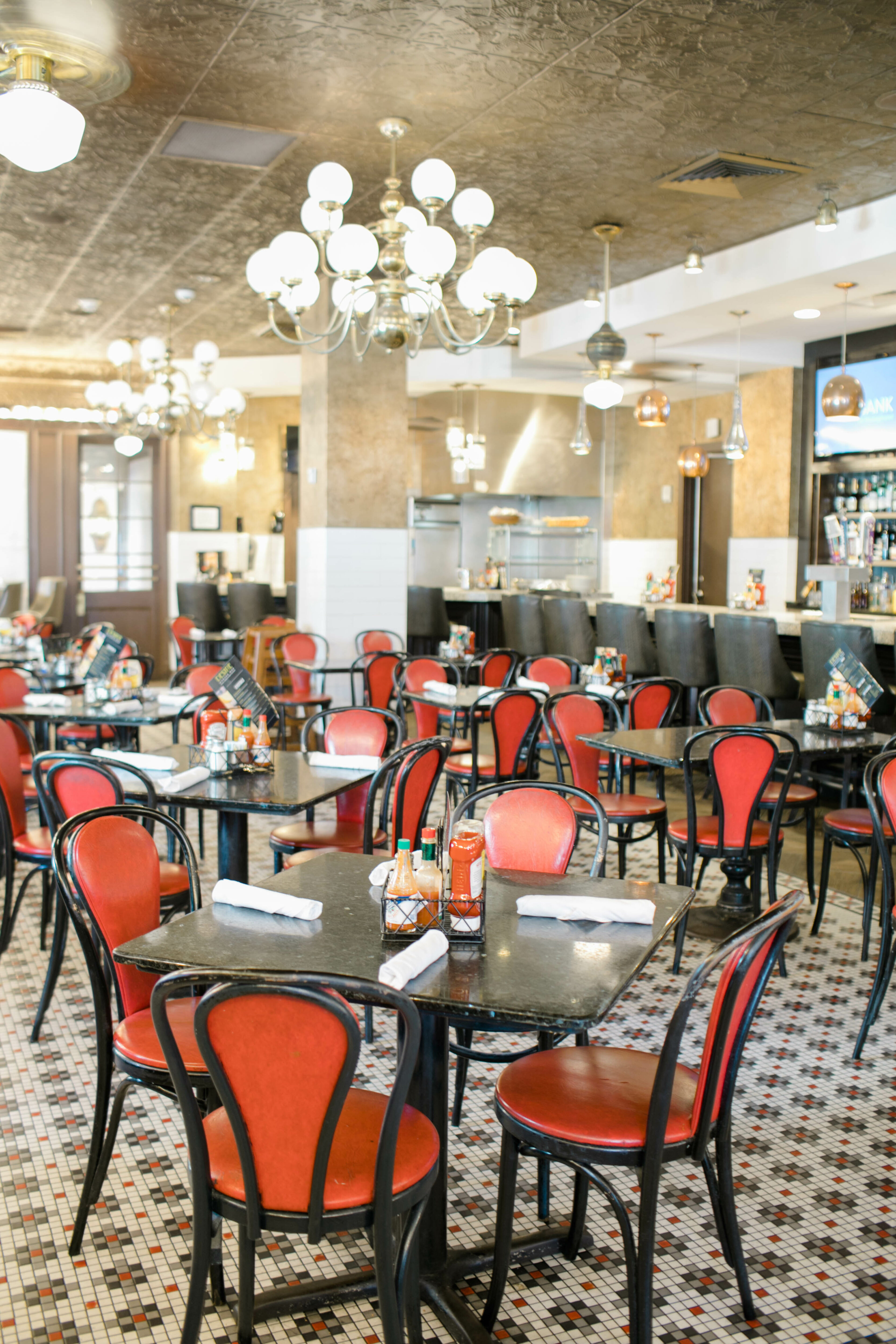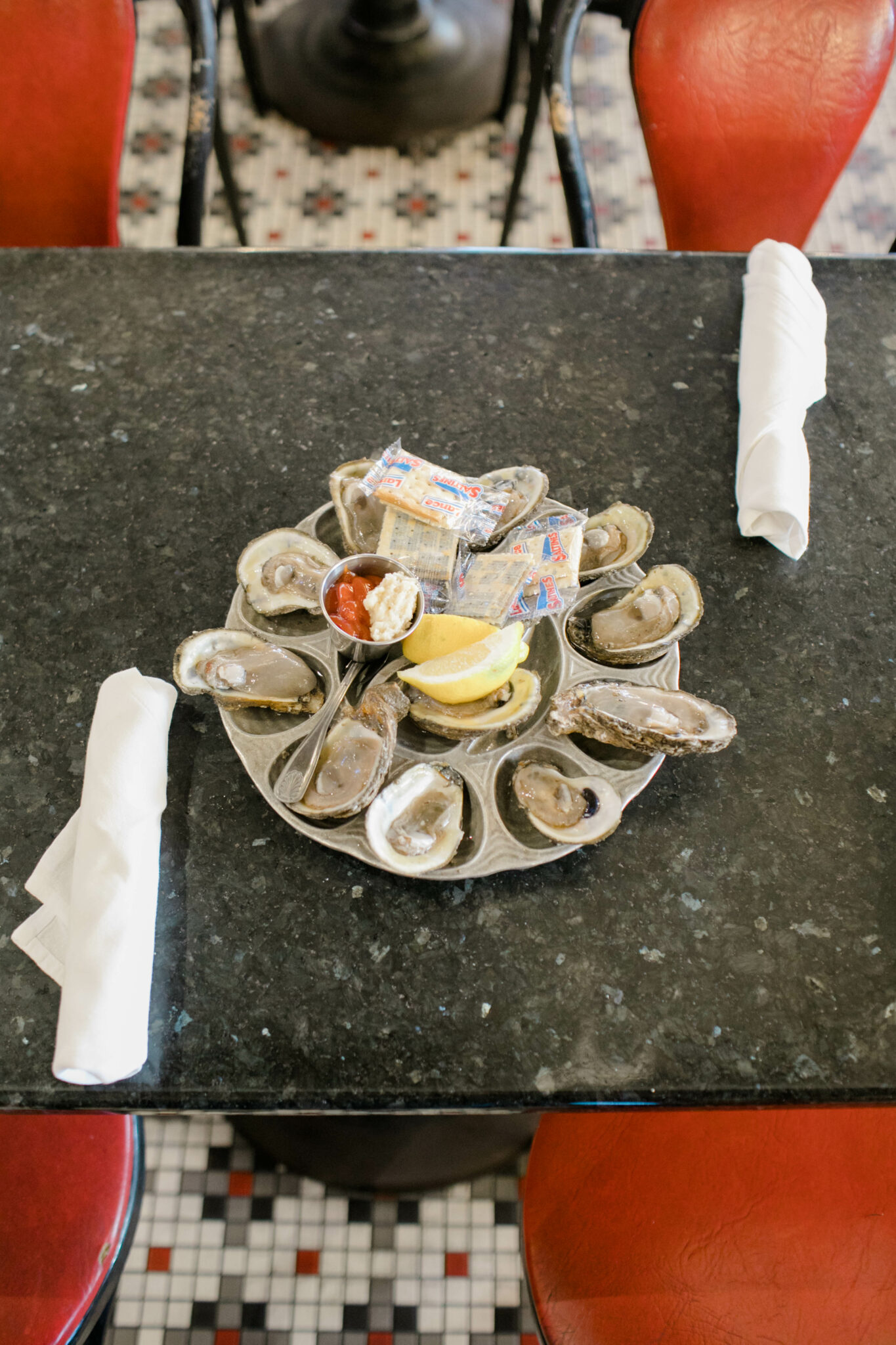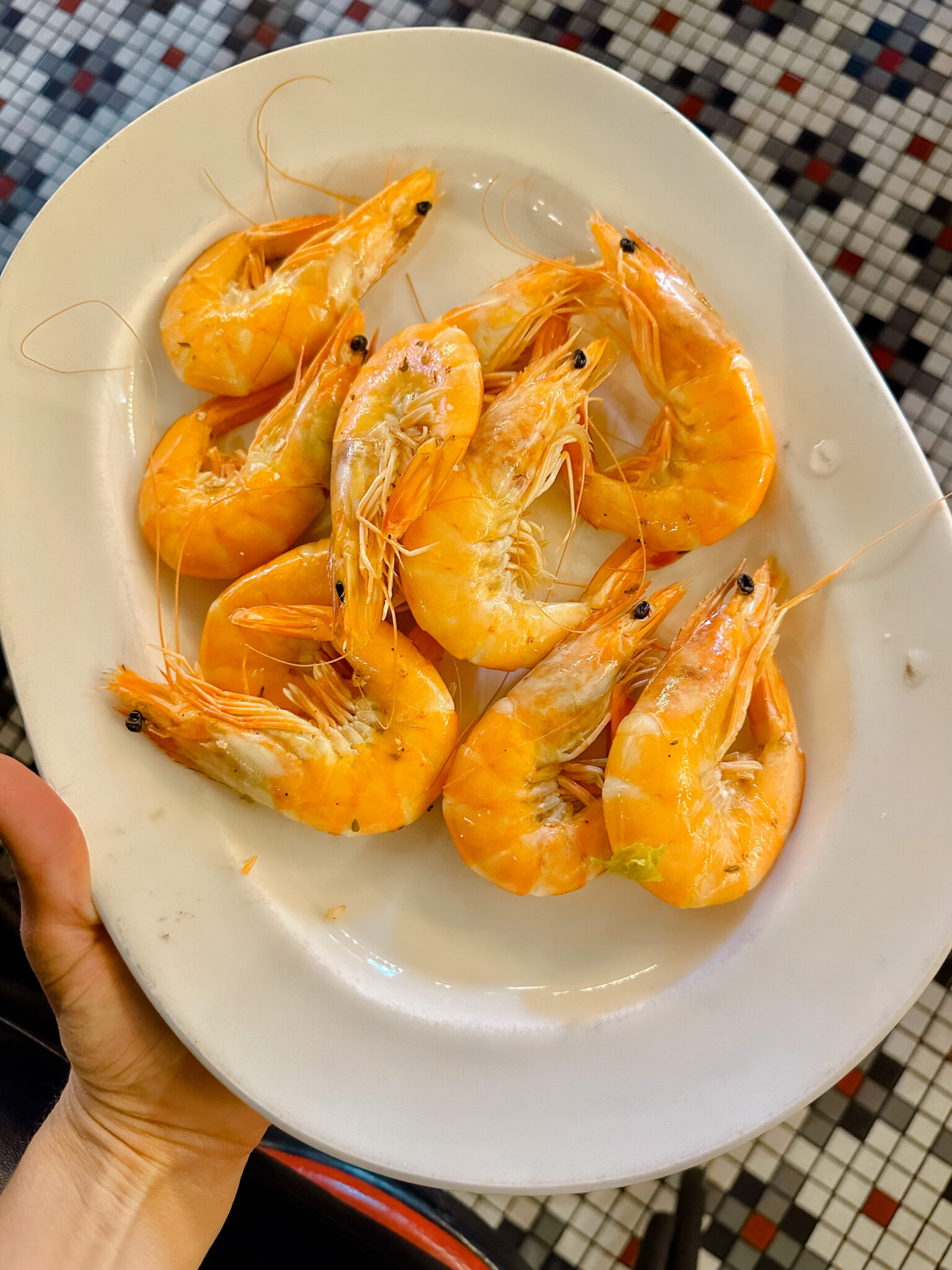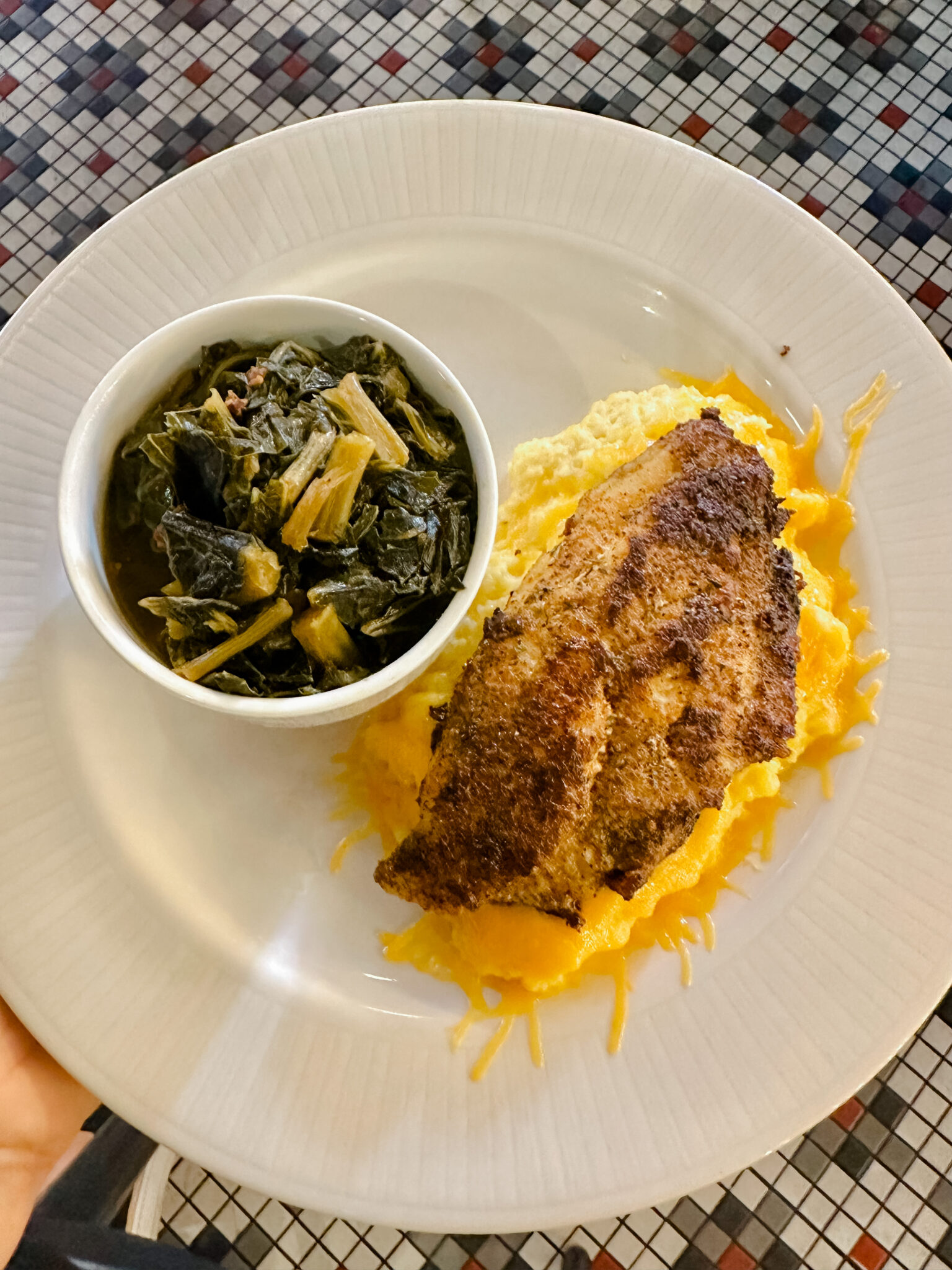 Dinner
Mambo's was just right around the corner from our hotel, and they had such good food and drinks! I had their redfish, and it was amazing! Since it was on Bourbon Street, it had such a fun and lively vibe while eating dinner too. I highly recommend it!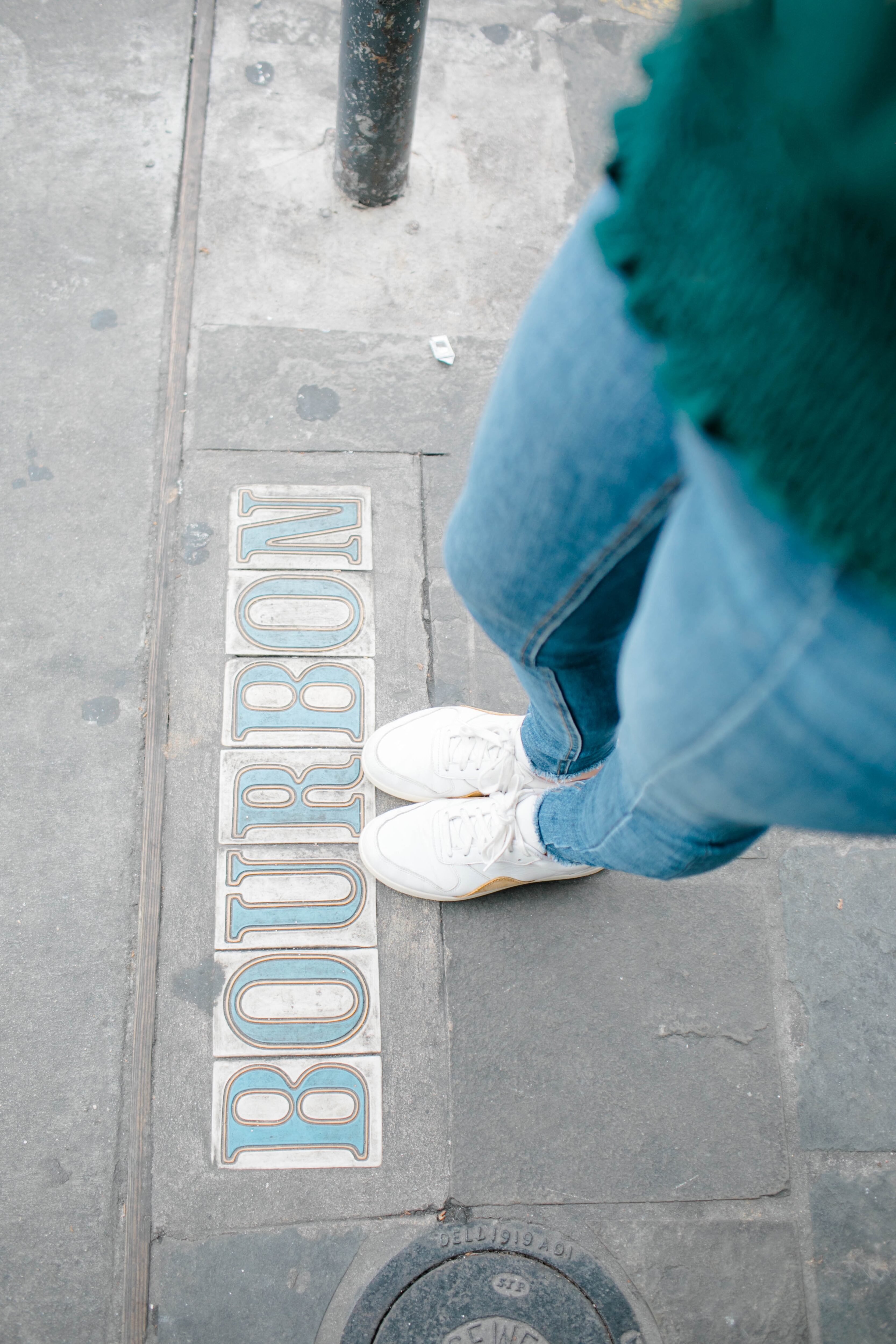 Restaurant R'evolution was a favorite that we ate at twice during our trip. Every single drink we had was so good! And the oysters were amazing! We tried the fish and tomahawk for dinner and were so impressed. If you're looking for a nice dinner spot, this is definitely it!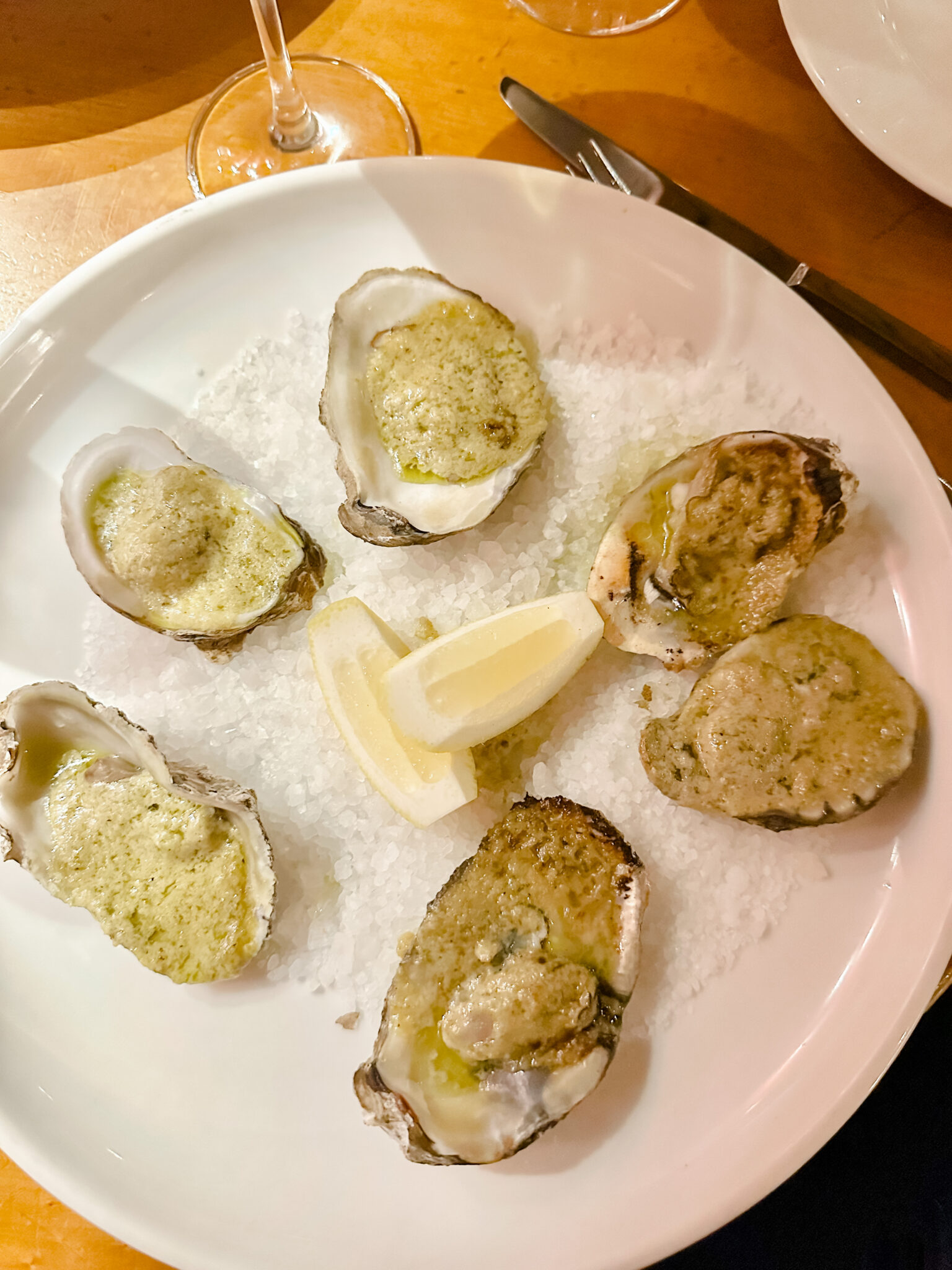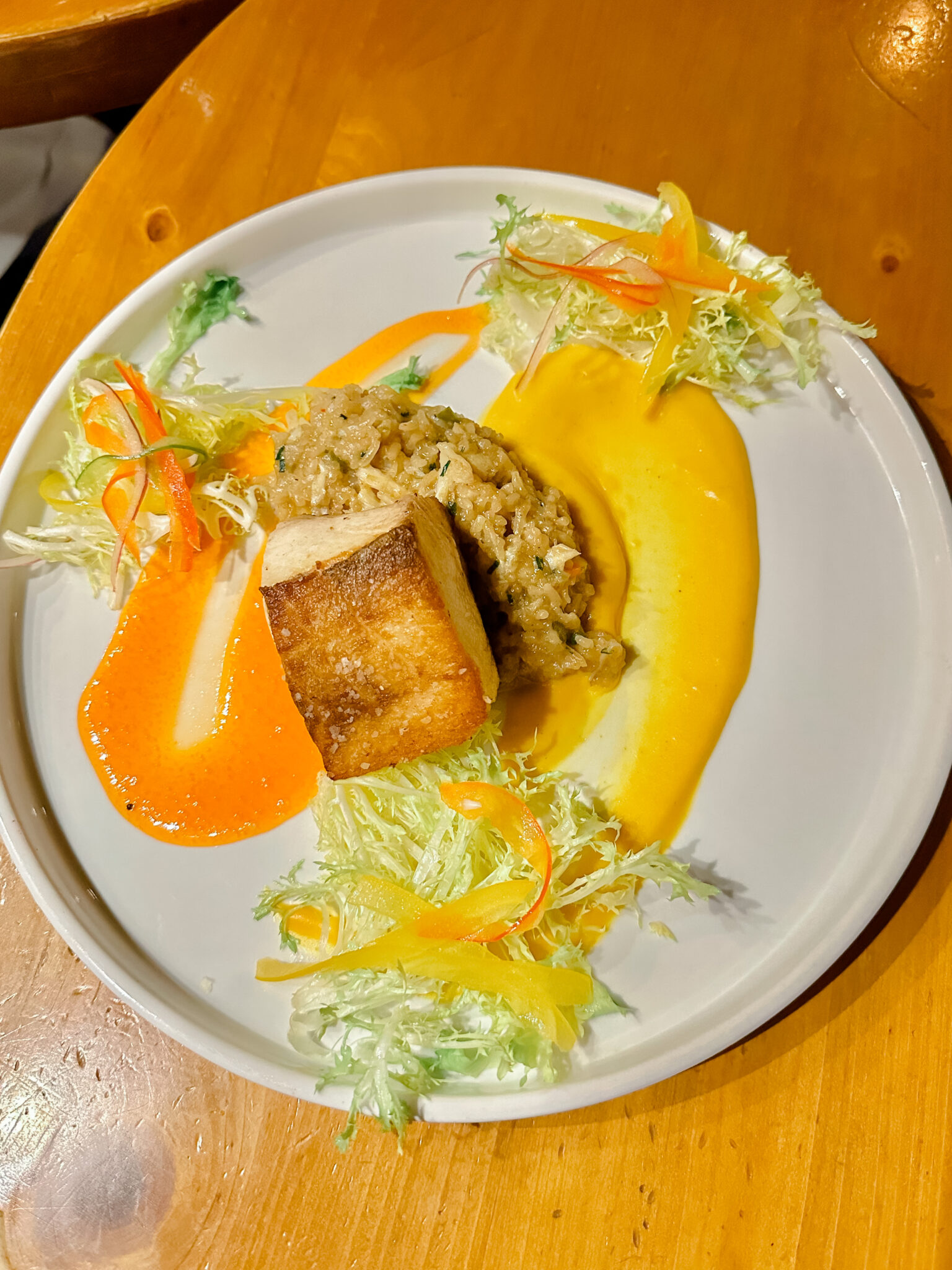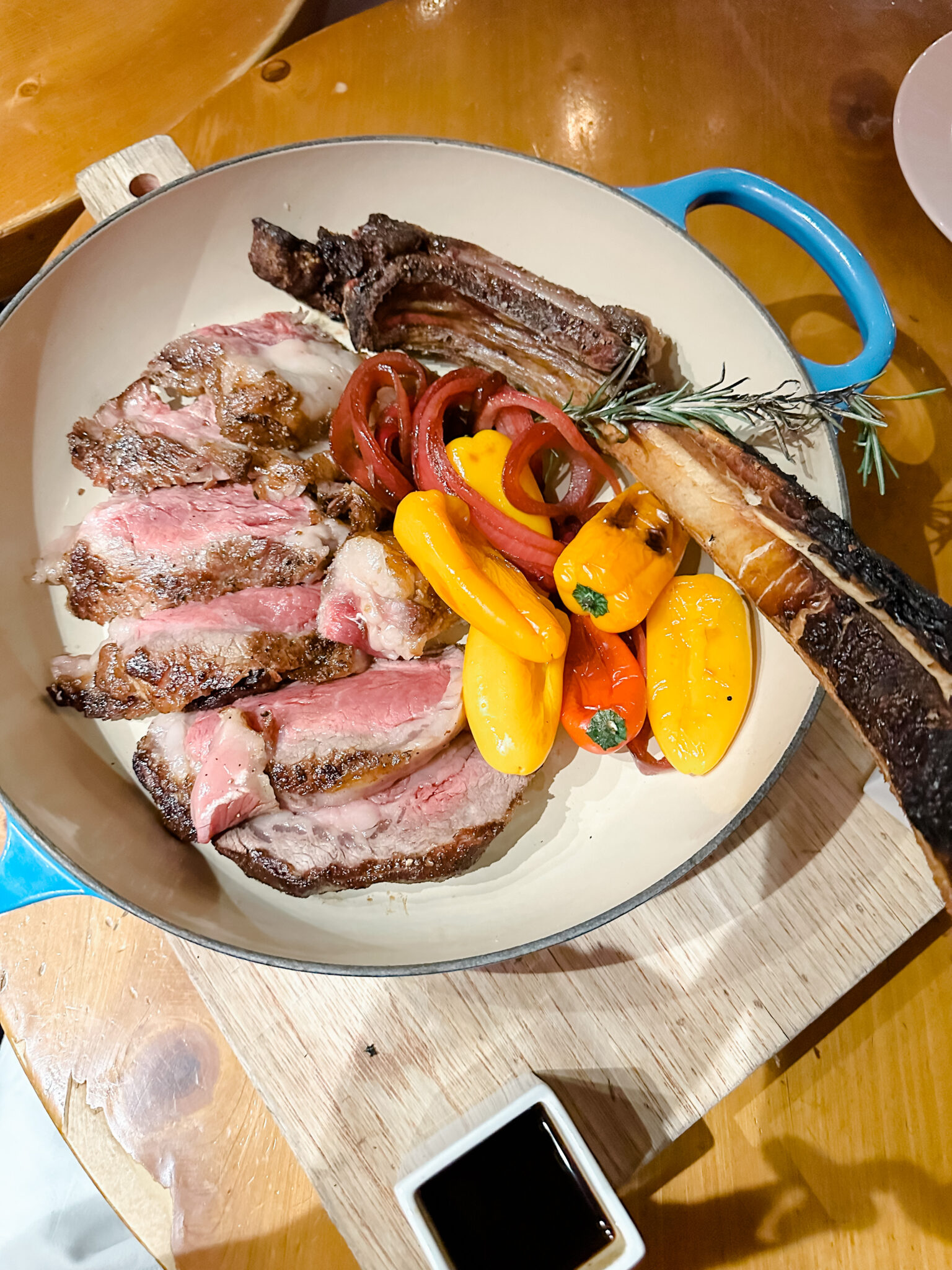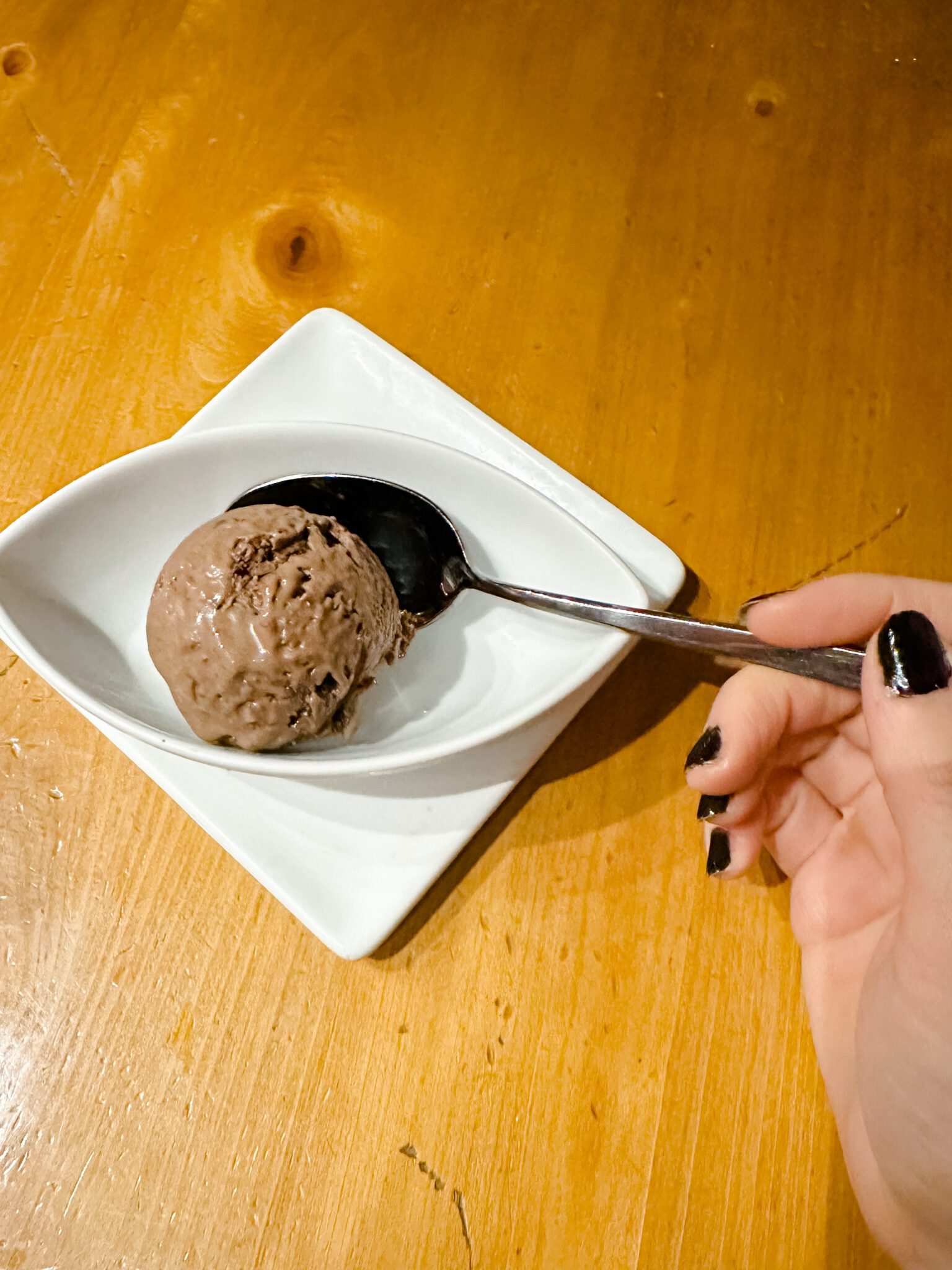 Drinks
Get a frozen Irish coffee at Erin Rose. Trust me on this one! It is SO good! You can get it with or without the Jameson shot, but either way, get the frozen Irish coffee. You'll thank me later!
Grab a drink at Lafitte's Blacksmith Shop. It is the oldest structure used as a bar in the US. How cool! It is so cool to check it out both inside and out, and make sure you try their Hurricane!
Stop by Pat O'Briens for drinks and music. I LOVE Pat O's! I am always so bummed we don't have ours in Memphis anymore, but I love that I can still visit New Orleans and listen to their piano bar. It's a must!
What to Do
Shop and take in the sights at Jackson Square. This square is in the center of the French Quarter. There is an open-air area where artists set up their work, there are boutiques, and also Cafe du Monde is right across the street. You can grab beignets from Cafe du Monde and even listen to their live music while there.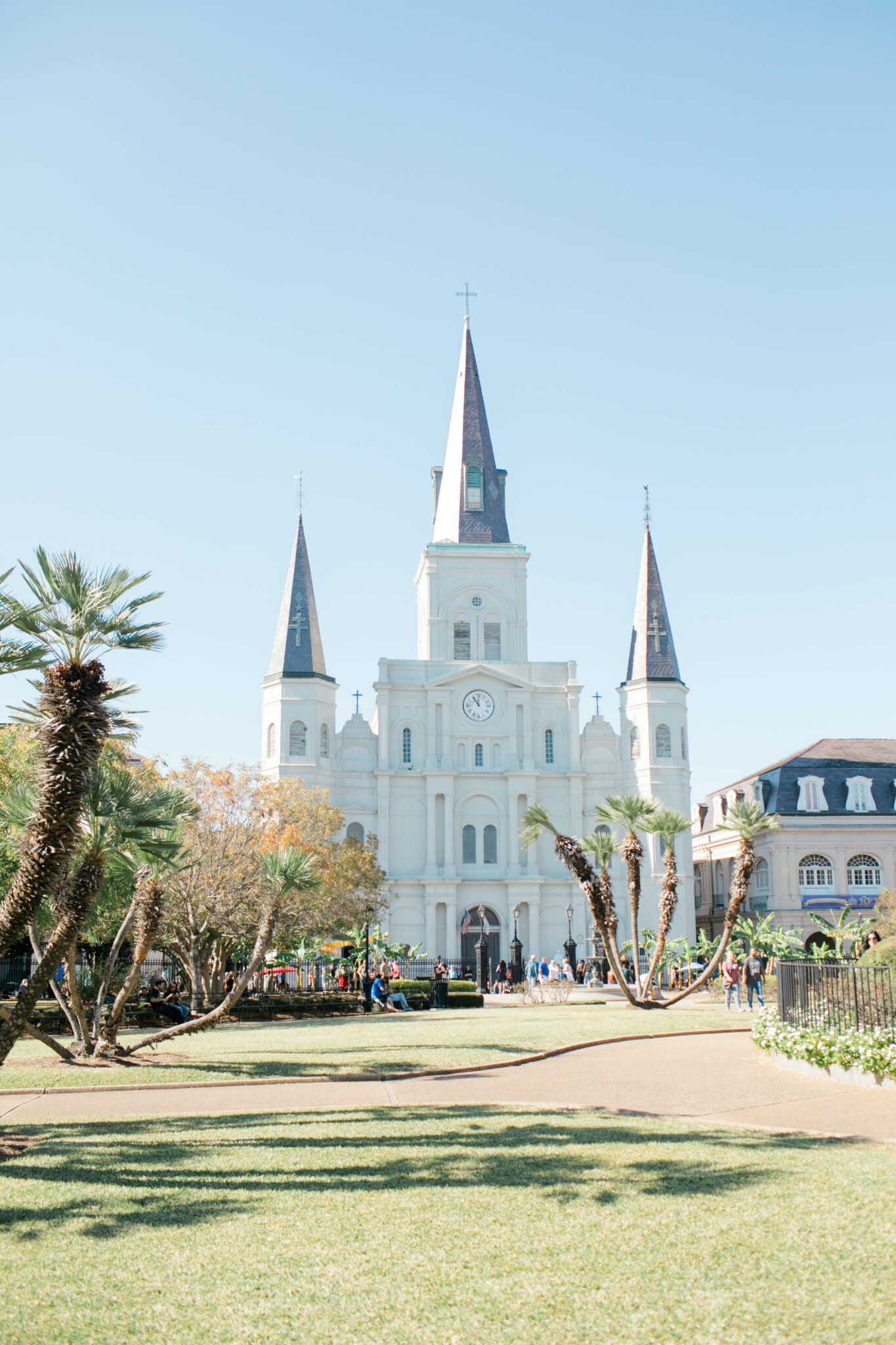 Take a carriage history tour while you're in Jackson Square. This is where the carriage rides begin and end, so you can select from several different companies, carriage sizes and drivers. We do this every trip, and this history tour never gets old! You learn something different each day.
Shop and eat at French Market District. French Market is open daily from 10-5, and they have tons of different vendors from food to gifts and boutiques. We ate at Meals from the Heart Cafe there, and it was so good! I recommend the gluten free crab tacos!
Listen to music at Fritzel's European Jazz Pub. This is one of the best places to listen to music in New Orleans. It has such a cool, laid-back vibe and great drinks and music!
Where to Stay
Stay at Royal Sonesta New Orleans. This was our first time staying here, and it won't be our last! As I mentioned, the location was perfect being right on Bourbon Street. It was just steps away from the parades, the music, and all the great restaurants. We loved all that our hotel had to offer! We had a coffee shop, 2 other restaurants, a pool, an outdoor pool bar, and a jazz club. Our hotel had so much to offer!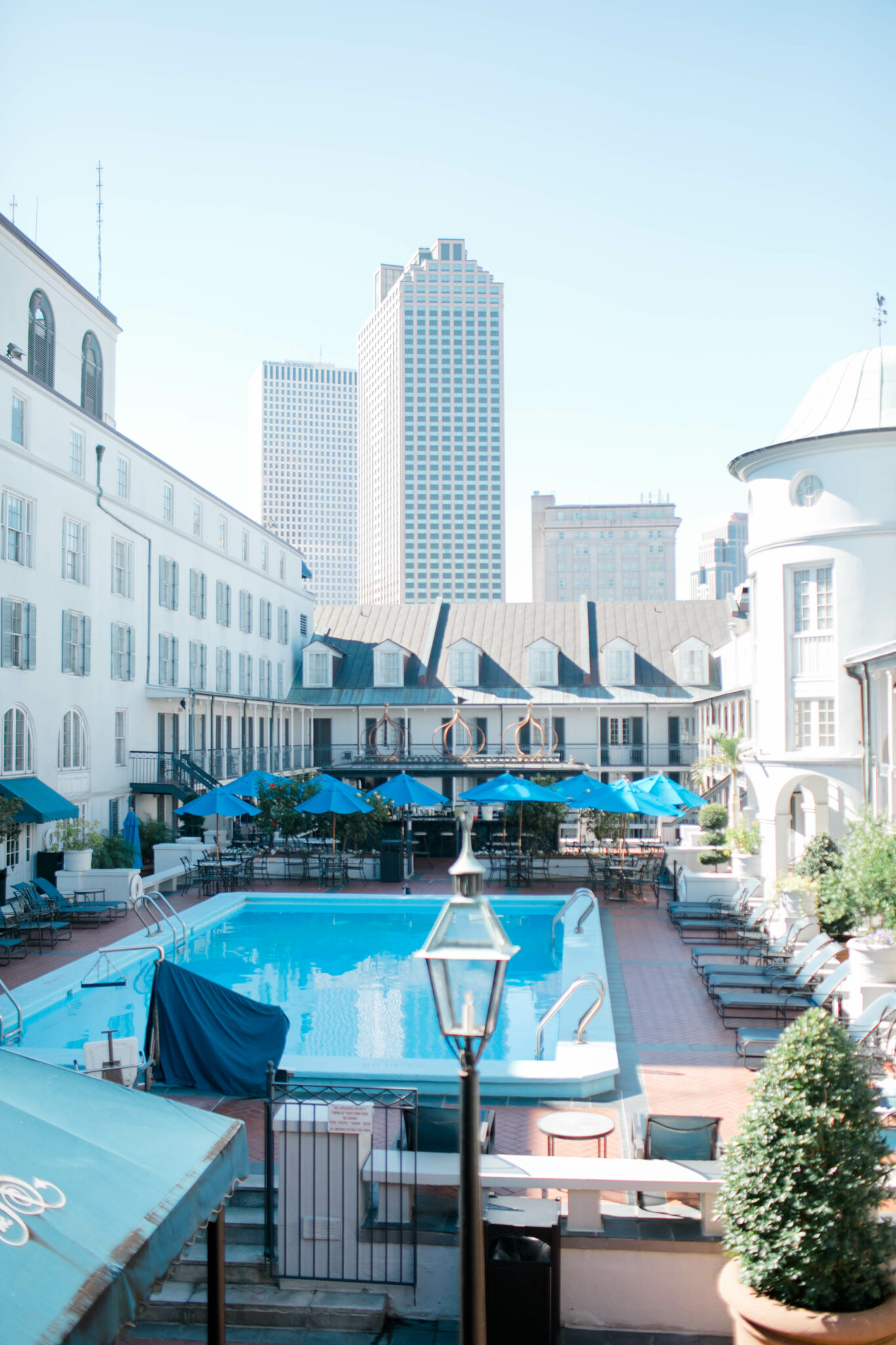 I have to say that going to New Orleans during Halloween was seriously such an experience. And the weather was just perfect! It was in the '70s, and we were loving it! We will definitely be coming back again soon and staying at Royal Sonesta. Have you been to New Orleans during Halloween? What are your favorite places to visit in New Orleans?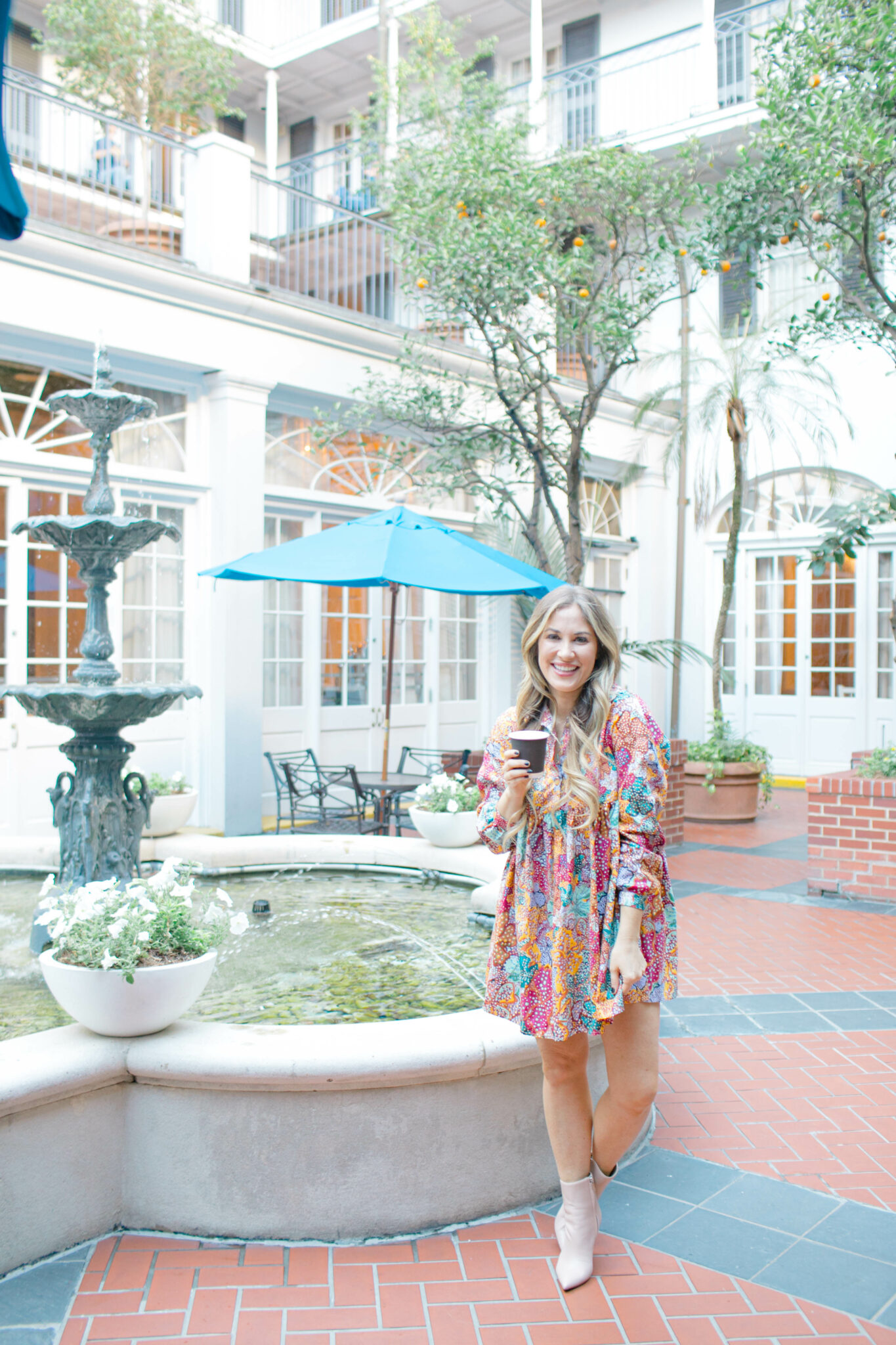 If you loved this New Orleans Travel Guide, be sure to check out my Breckenridge Travel Guide!