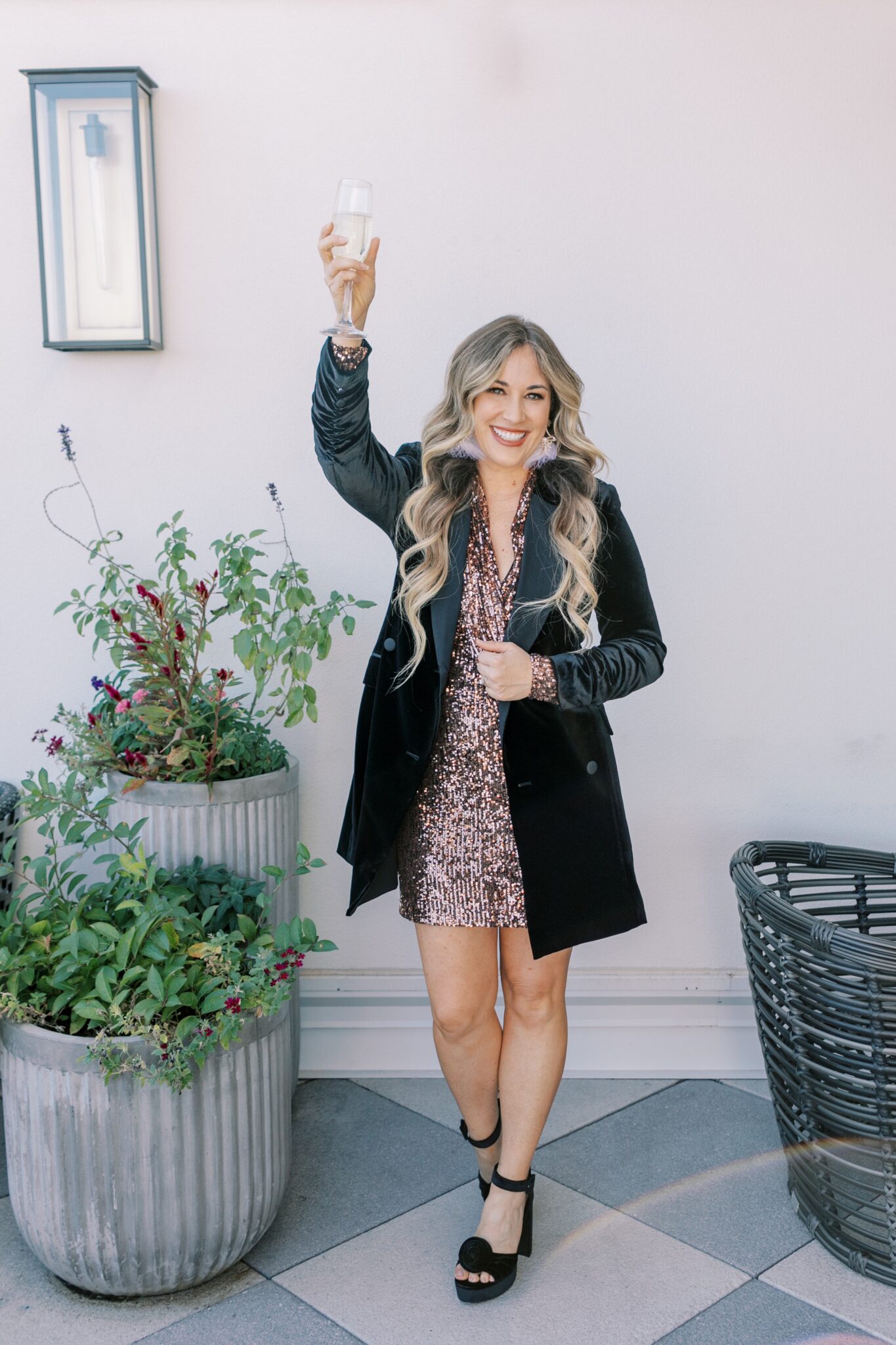 Shop the Look

You might remember this pretty sequin dress that I shared here not too long ago. With New Year's Eve coming up in less than 2 weeks, I wanted to share some of my favorite dresses from Dillard's that would be perfect for NYE! We plan on ringing in the new year again this year at our favorite hotel, the Peabody. And most likely, I will be wearing one of these gorgeous little dresses here today!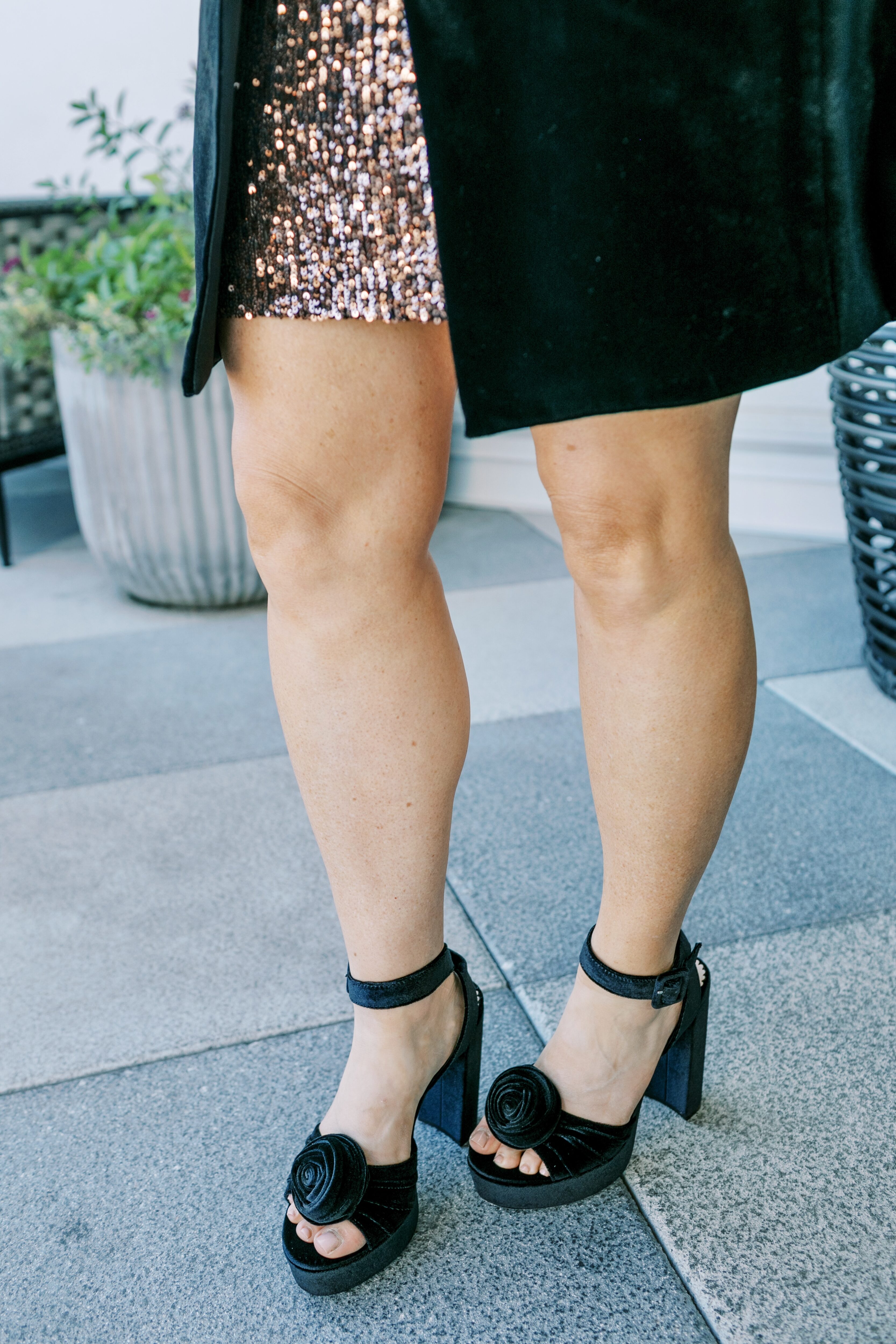 With my dress, I wore a classic velvet blazer and these velvet statement heels. They are from the Nicola Bathie collection, and I am obsessed with them! They come in 4 pretty colors, and they are just gorgeous! I really want them in emerald green too!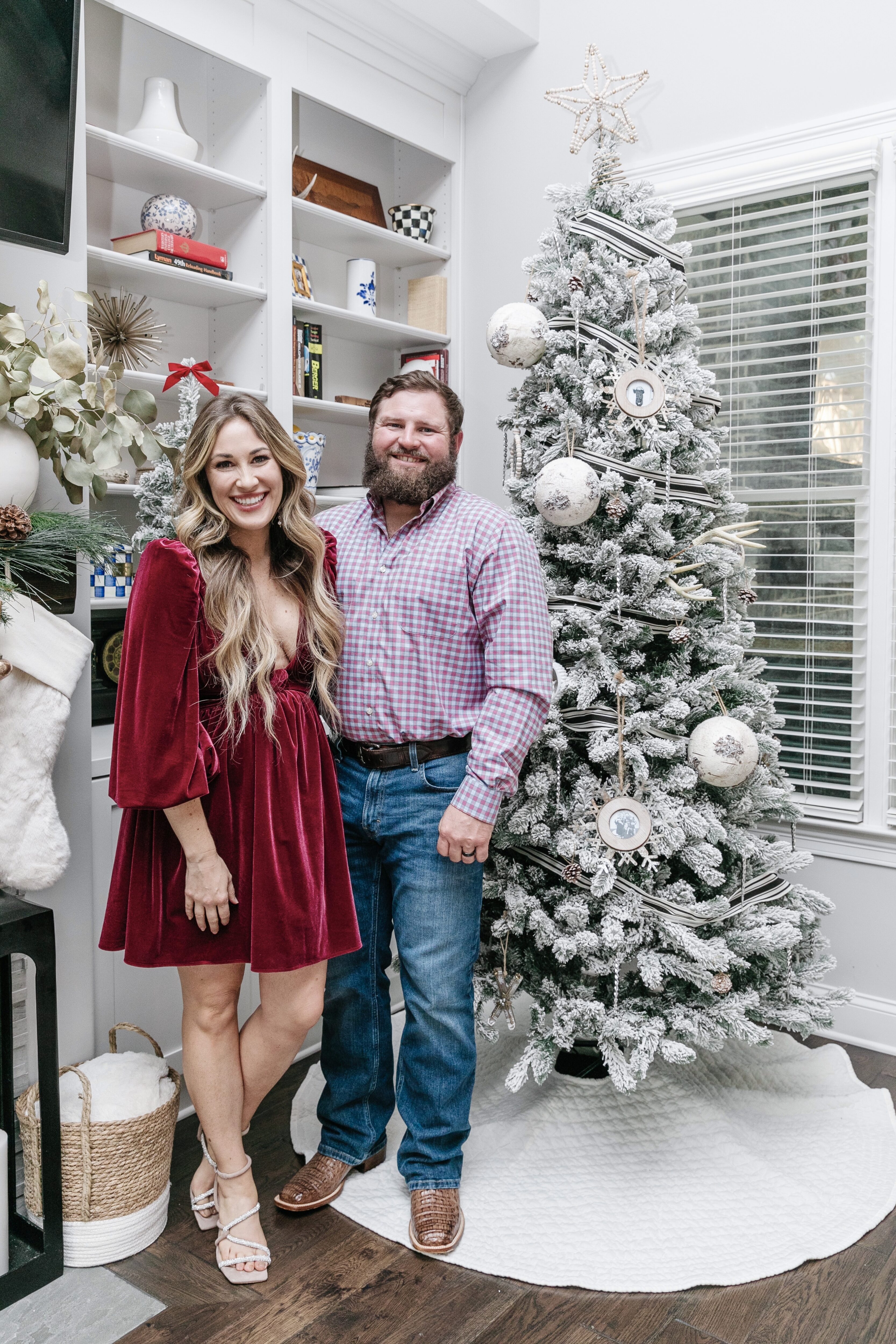 Next up is this stunning dress! It is one of my absolute favorite dresses I've got this holiday season. The color is a unique pink and red color. Sometimes it looks more burgundy, but in some lights, it looks pinker. It is the perfect shade for a head-turning NYE dress. And look at that plunging neckline!
More New Years Eve Dresses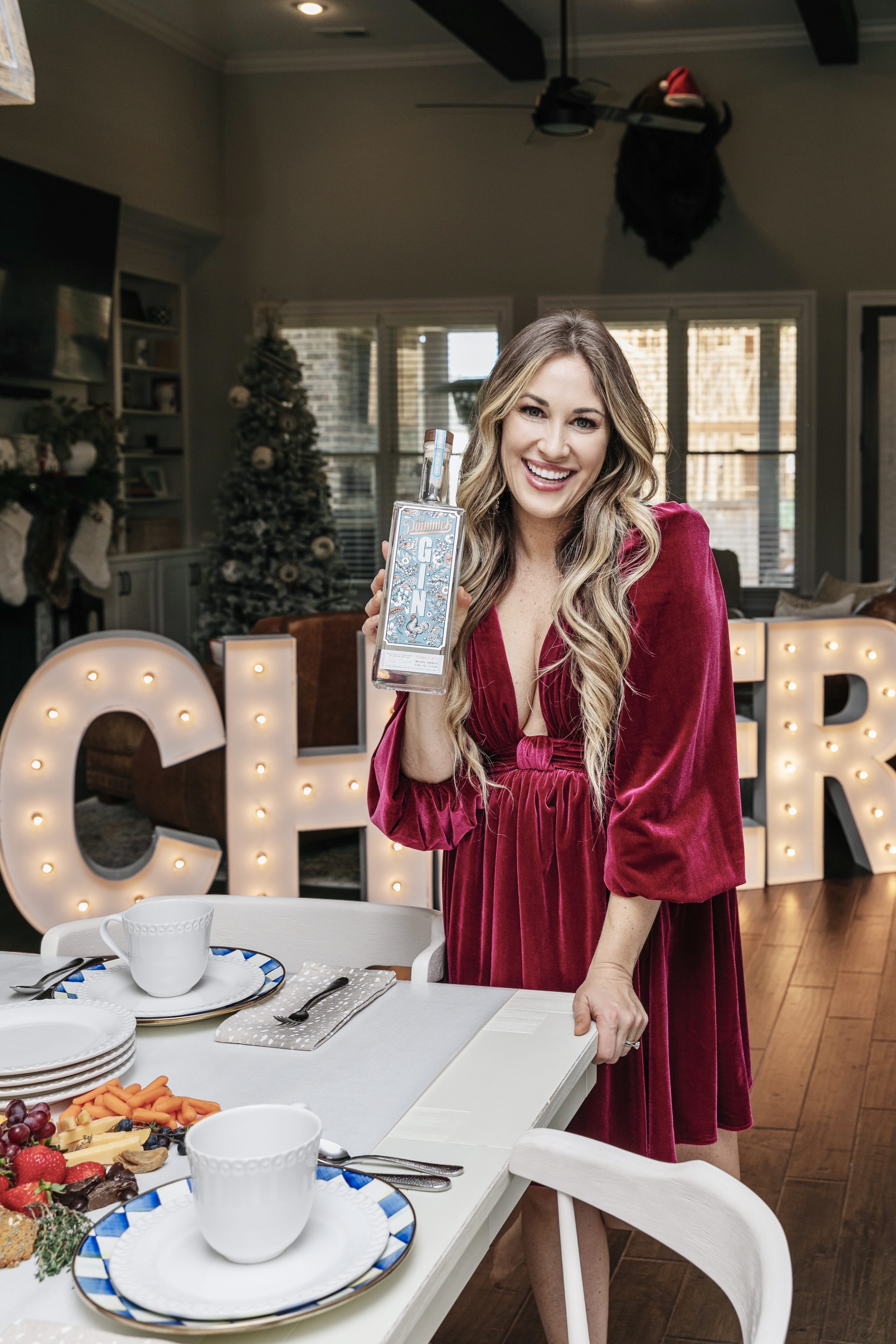 Recently, I wore this plunging dress to host a holiday party with Old Dominick at our house, and it was perfect. I am pretty sure this will probably be my choice on New Year's Eve this year. I love the length, the velvet, the color, and that fun neckline that I never typically wear!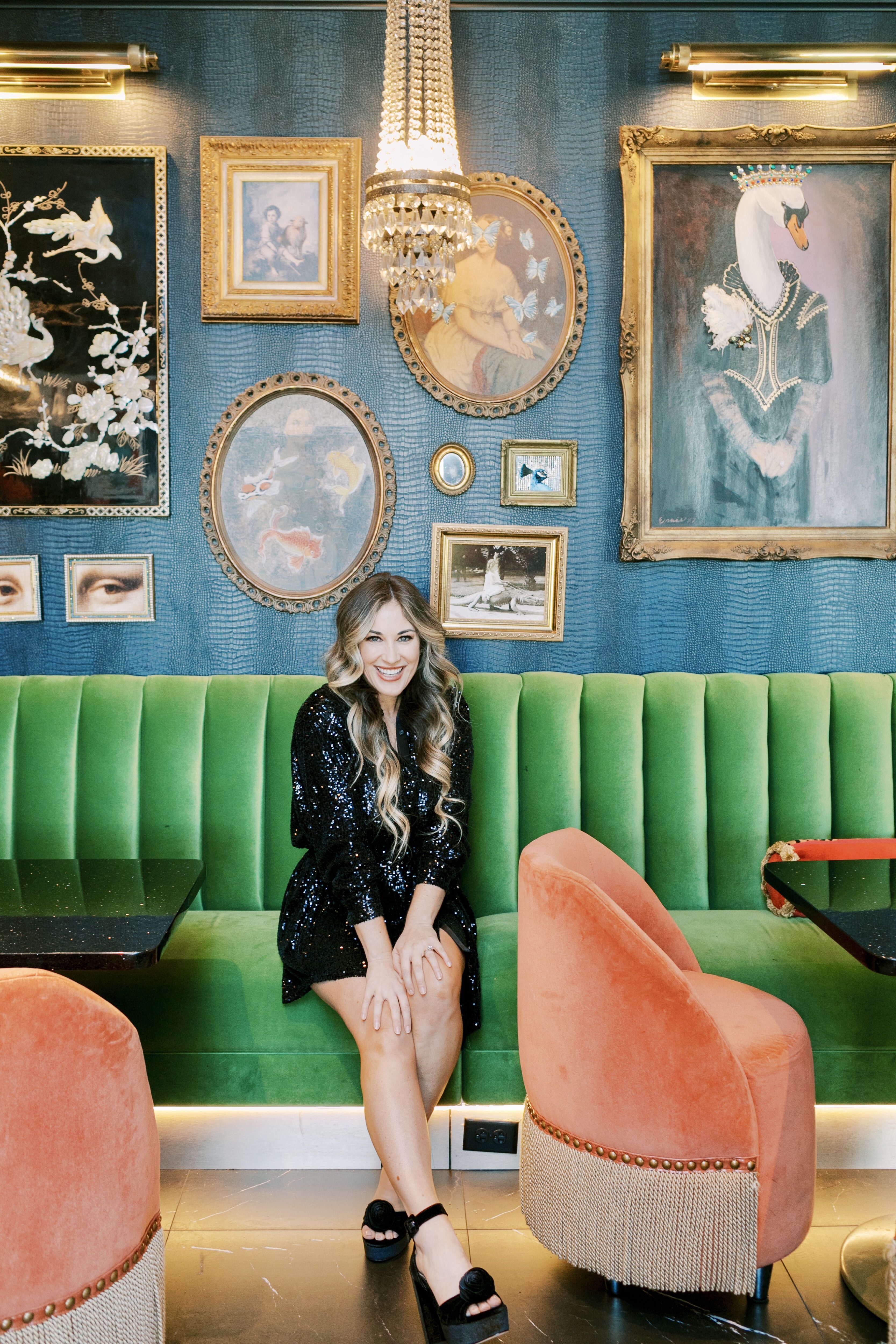 This sequin dress is another one of my favorites. I have worn it several times already this holiday season. I have worn it to parties and even out on Halloween in New Orleans. It is button-up and has a tie belt, so it can easily be cinched for that nice shape. But I love that it's comfy too. It would even look cute with sneakers if you're doing a lot of walking around on NYE too.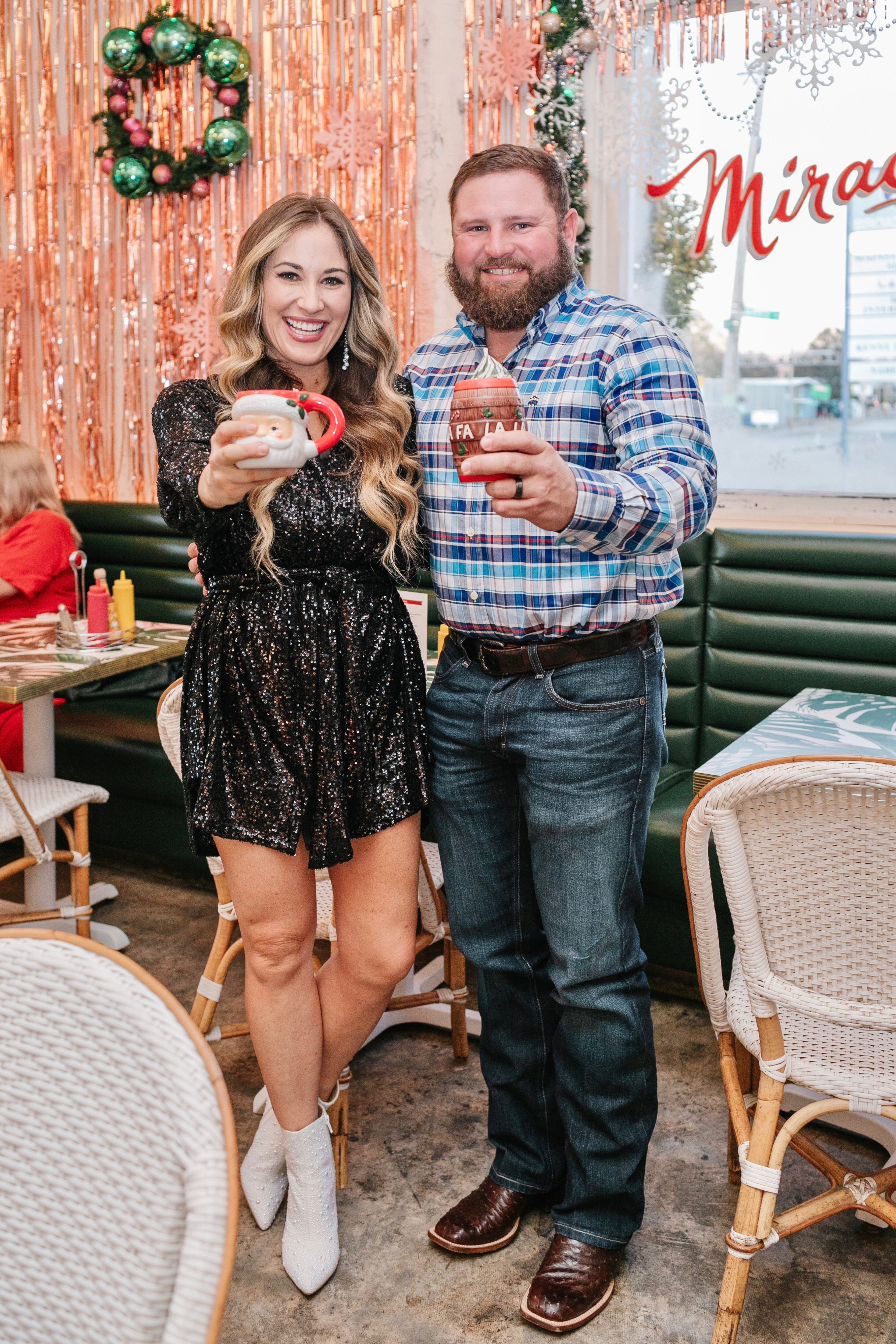 I also wore this collared sequin dress to this fun holiday pop-up at the Broad Liquor Store with Matt. Then we went to the Reba concert afterward. How perfect was it with these boots?! This dress is perfect for so many great occasions! It comes in silver too and would be a head-turner at NYE.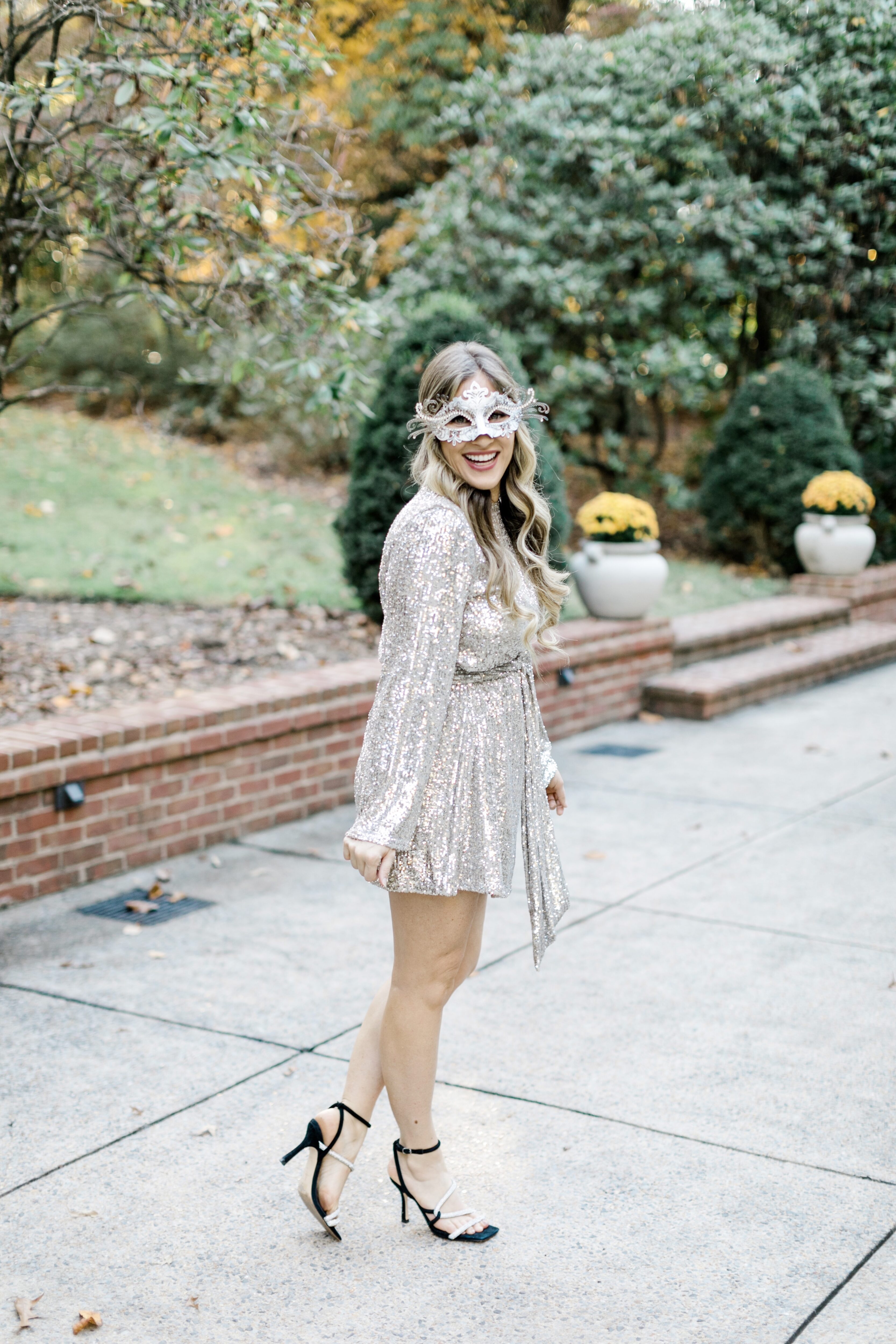 See, you can never go wrong with sequins for New Year's Eve! Pair this dress with a beautiful heel, and you've got the perfect outfit. I wore this recently to a masquerade party, and it would be great ringing in the new year too. And if you're going to a themed party, even better yet!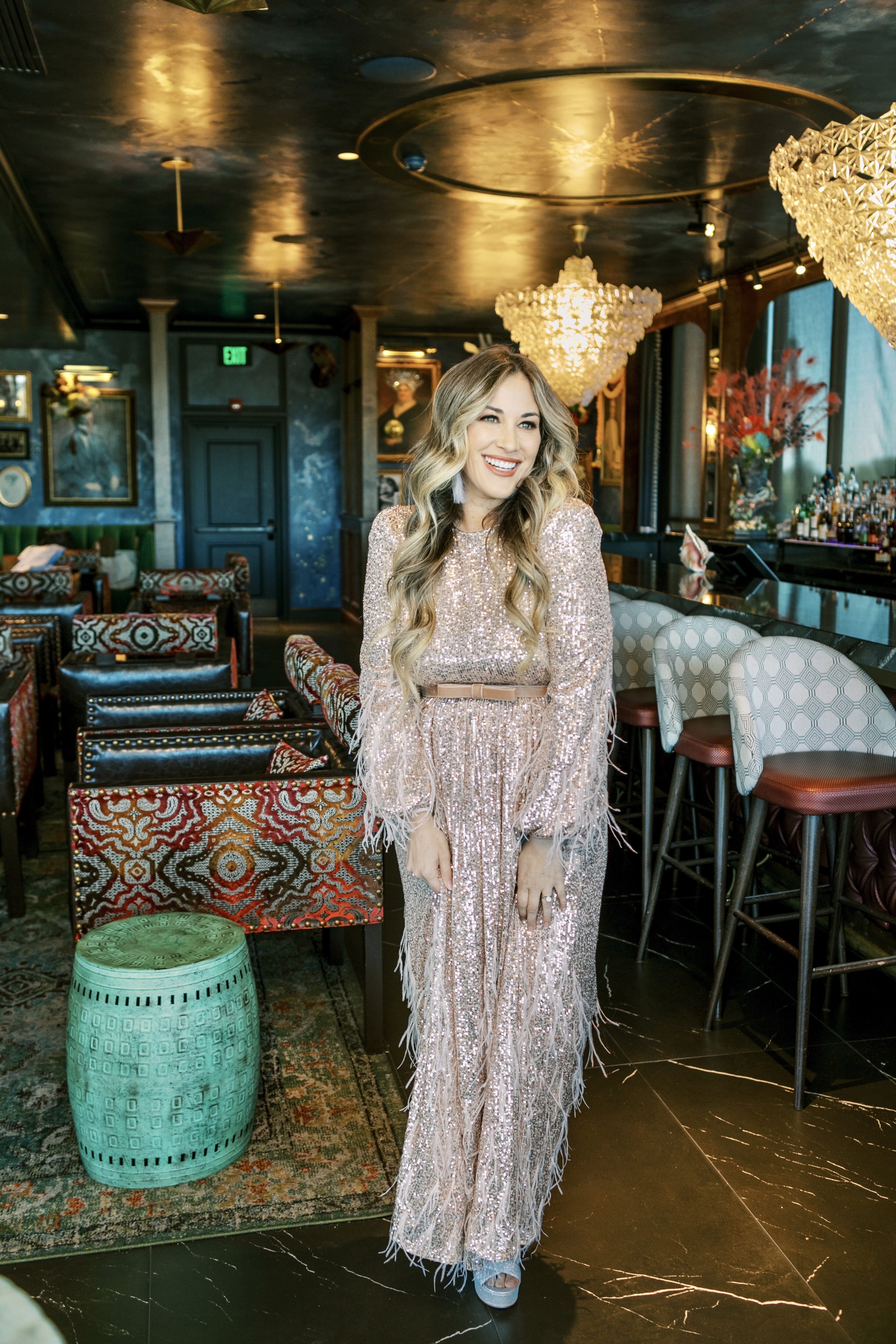 And one of my absolute favorite sequins dress is this one. I have already worn it several times this year! I wore it to Tiger and Peacock recently. It is definitely a statement dress, but New Year's Eve is the perfect time to wear a statement dress!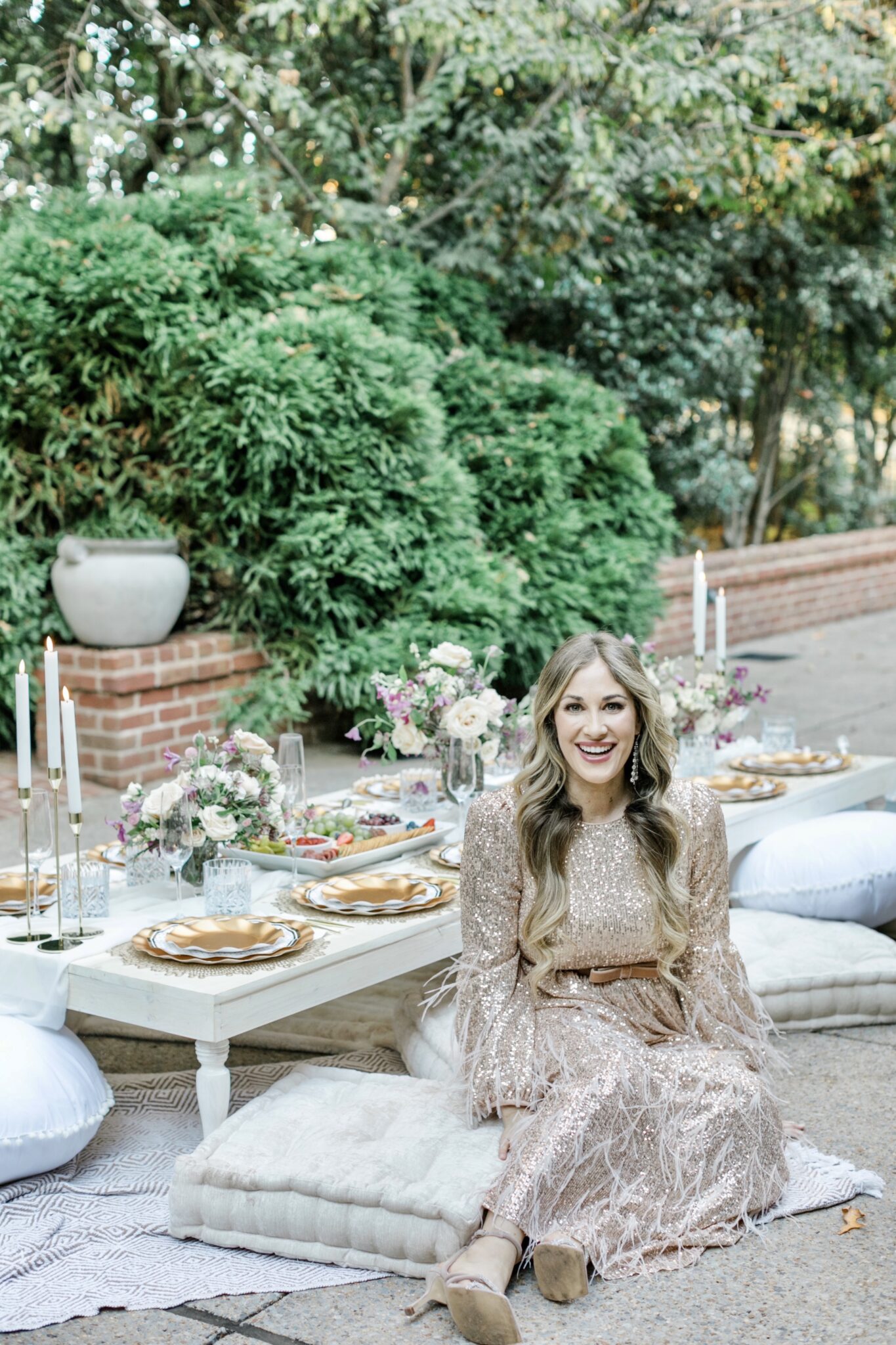 I also wore this dress while hosting a holiday picnic at Dixon Gallery & Gardens recently. The location was the perfect backdrop, and this dress was the perfect dress. The feathers on it are so pretty, and it even comes in black too!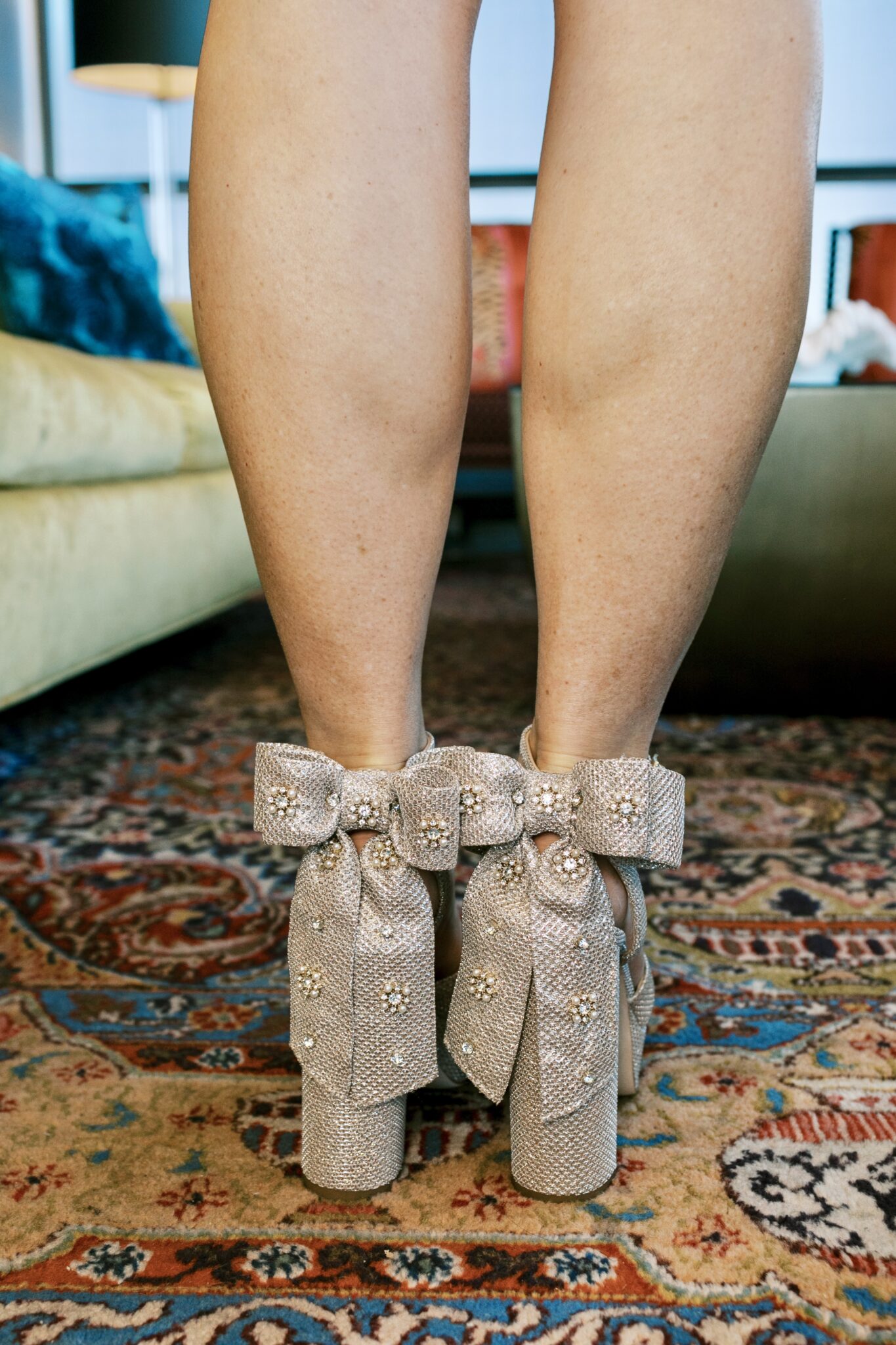 With my sequin gown, I wore this bow-back heel. If New Year's Eve had a shoe, it would be this one! It's just as gorgeous from the front as it is from the back. This shoe is it! I will be wearing these on New Year's Eve for sure! No matter how you ring in the new year, I've got you covered with all these gorgeous dresses from Dillard's! What are you doing for NYE? What are you planning on wearing to ring in 2023?