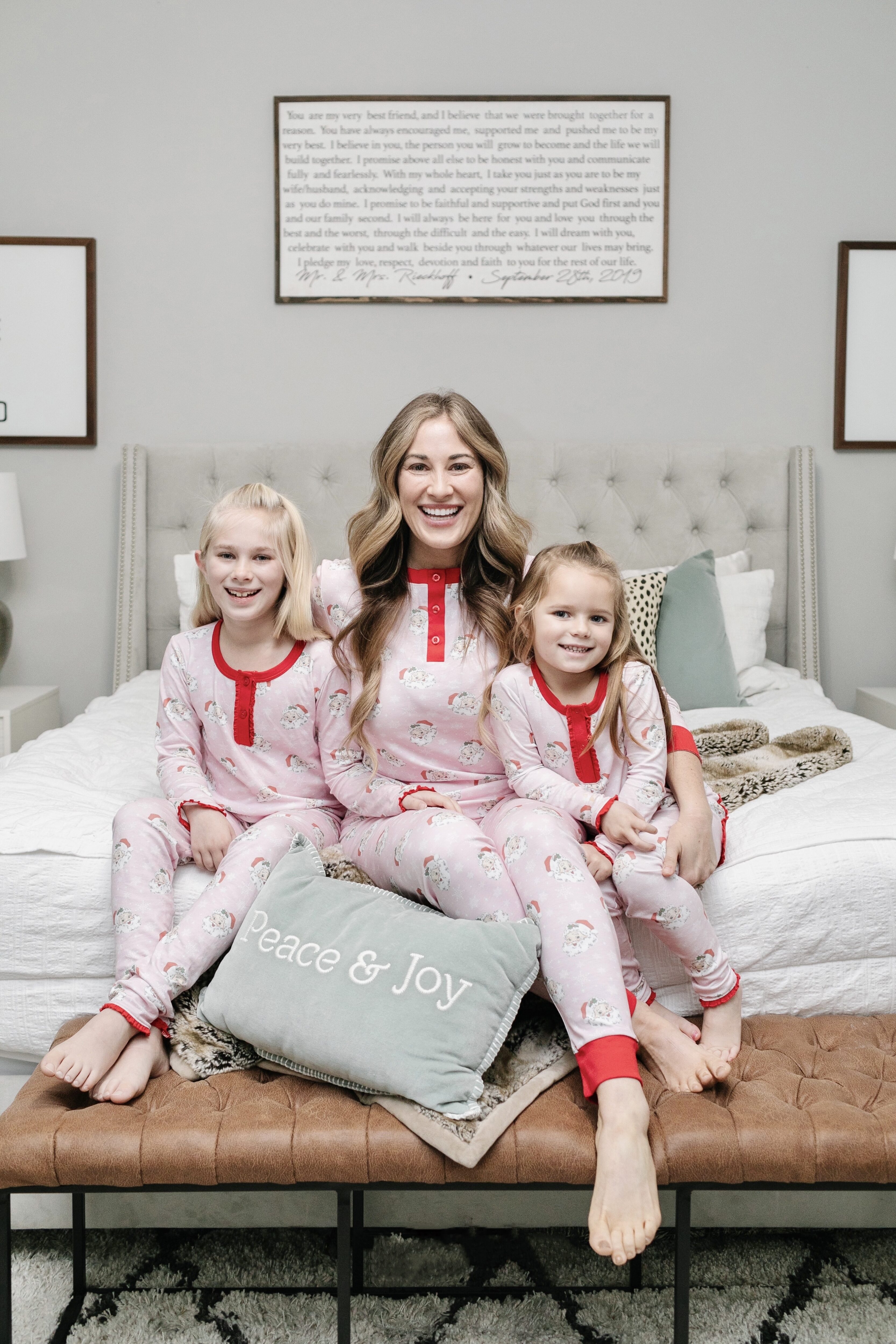 Shop the Look

Merry Christmas from Walking in Memphis in High Heels
Merry Christmas weekend! It is our favorite holiday of the year, and it falls on a weekend this year, woohoo! We are so excited to be celebrating this holiday all weekend log with all our friends and family. Tomorrow night we will go to my grandma's house for Christmas Eve like we do each year. And on Christmas, we will celebrate with my mom's side of the family over at my aunt's house.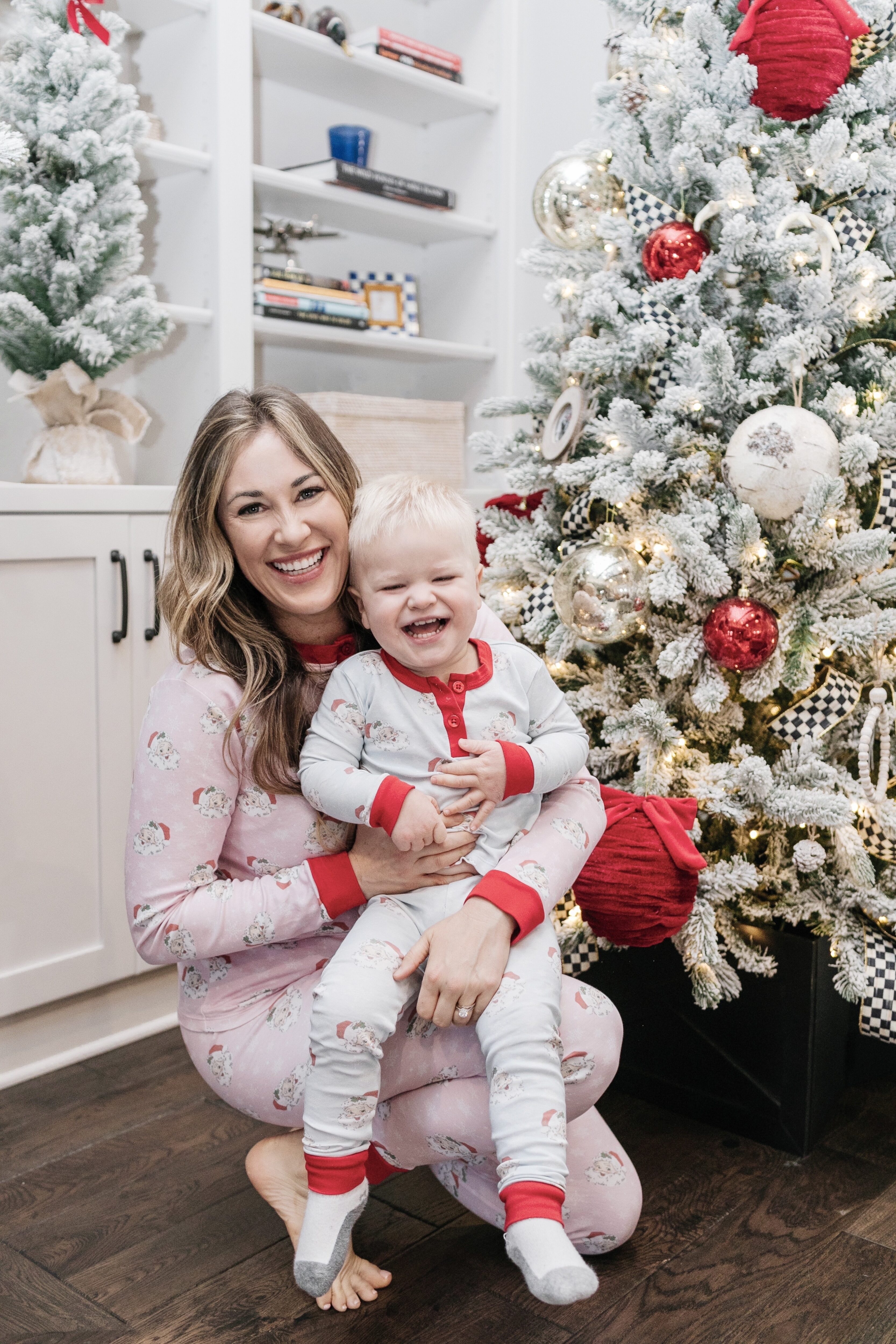 All next week the kids are out of school, and I'll be flying solo with them every day at home. I cannot wait! We already have fun stuff planned for each day like the Children's Museum of Memphis, a stay at our favorite hotel the Peabody and a drive through Starry Nights at Shelby Farms Park. We are so excited!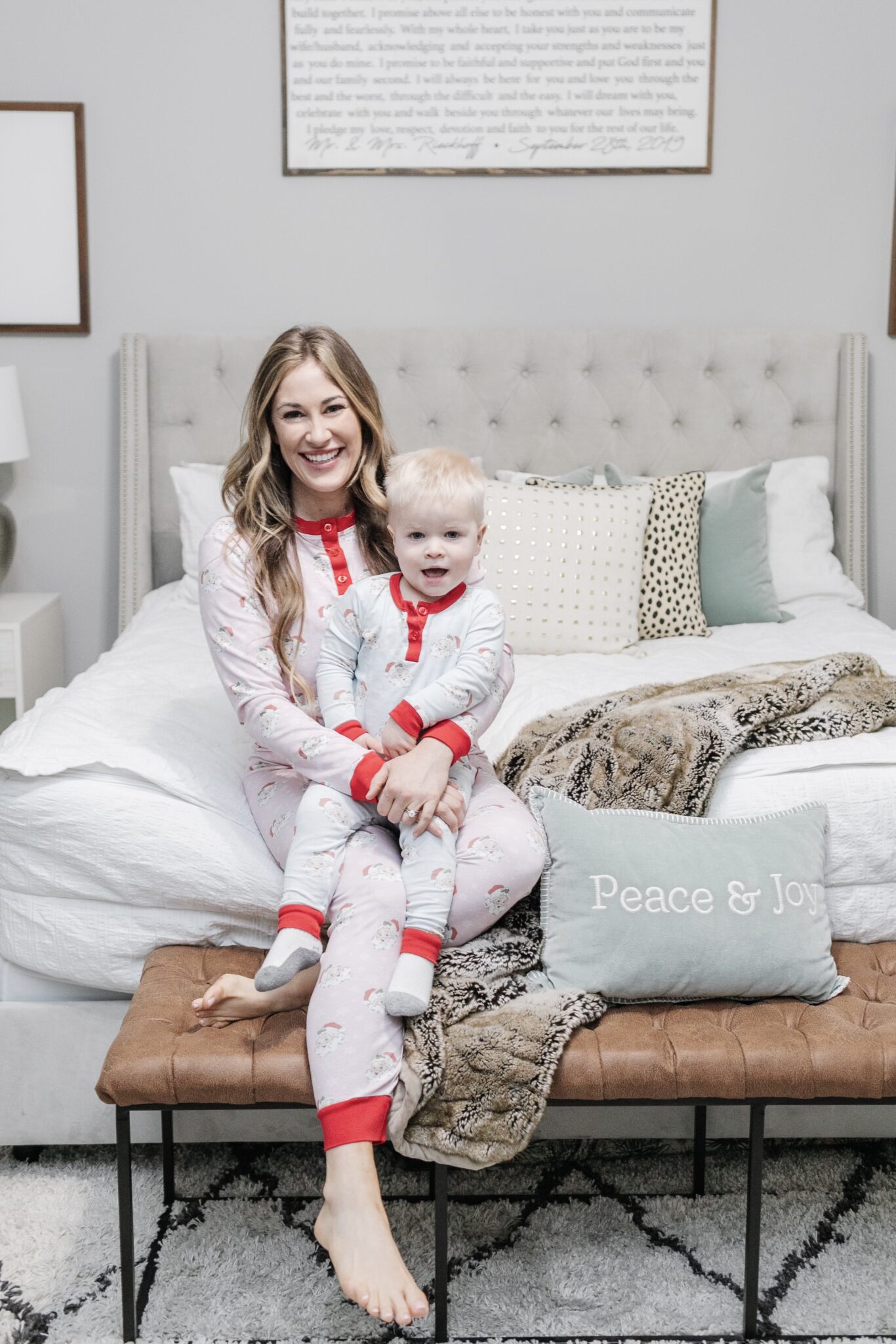 I snapped these photos of the kids (and me) in our adorable little Santa print pajamas from Smockingbird Kids. How adorable is the fun little vintage Santa print? And they even have little adorable red ruffle pockets! = ) We have been wearing our matching Christmas PJs constantly over the past couple of months, and you can bet we will be in them tonight too. Only 2 more sleeps until Christmas. I hope everyone has a wonderful, merry Christmas. Happy birthday Jesus!