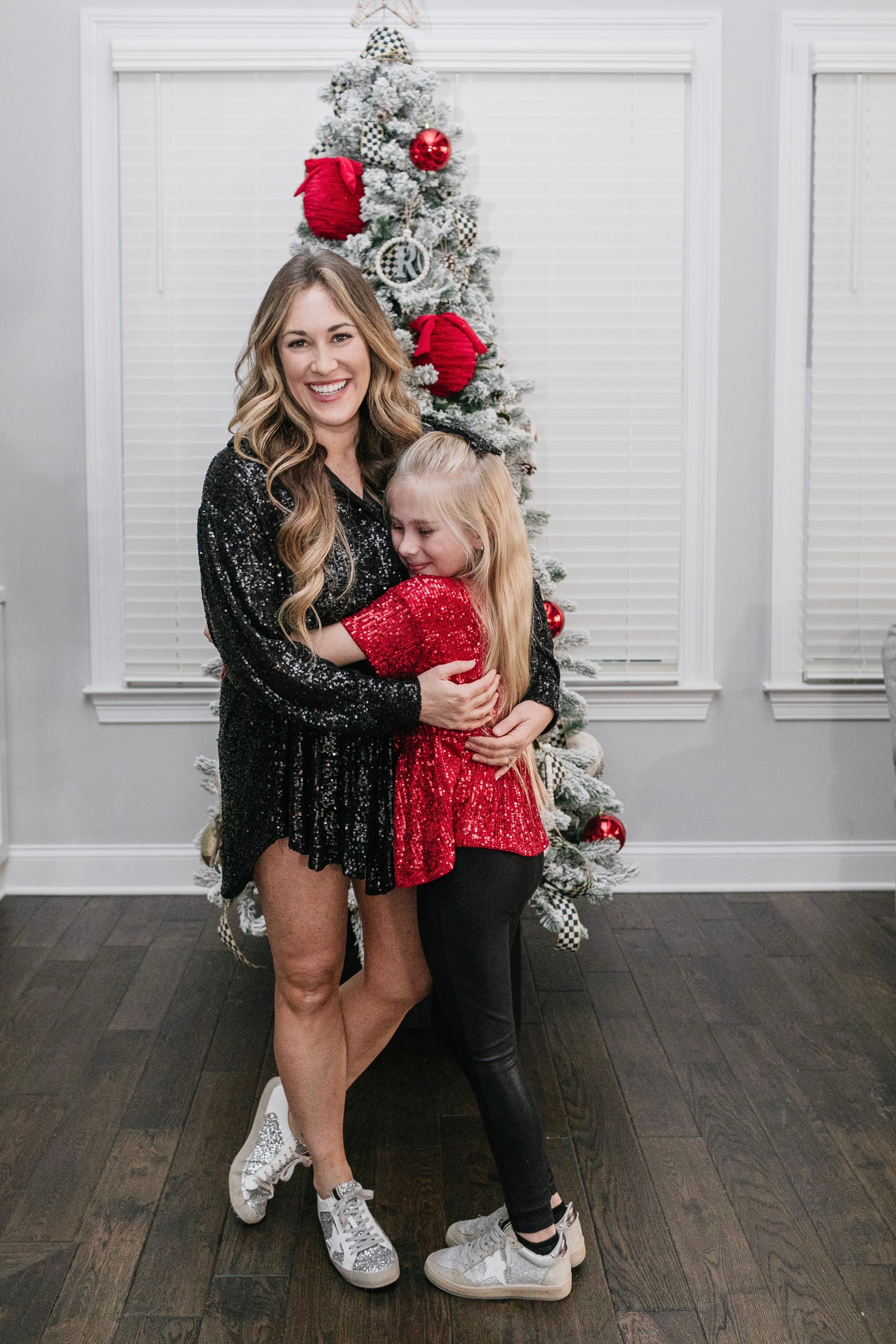 Shop the Matching New Years Eve Look

I just got the cutest little sequin peplum tops for the girls, and I knew immediately they would look great for New Year's Eve! We are planning on spending some of the holidays at the Peabody, and the girls will be so cute in their sequins! They love watching the Peabody ducks and stopping by the deli for some sweet treats. I'm not going to lie, they LOVE room service. I don't blame them! We thought it would be fun to spend NYE as a family at our favorite spot ringing in the new year. Who said New Year's Eve is just for adults?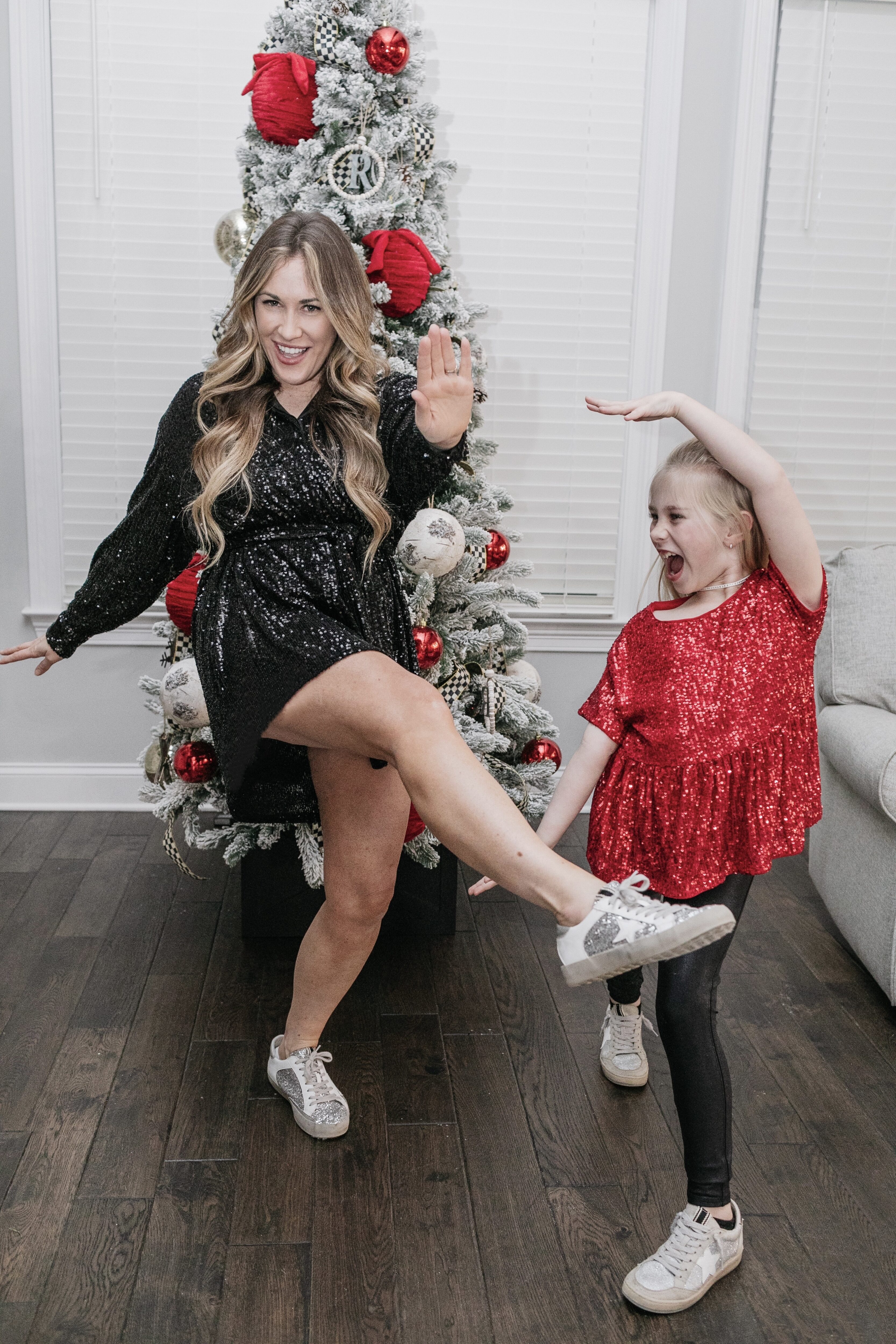 The kids definitely won't be up at midnight still, but we will have a great time together nonetheless. Dinner to go and a movie and popcorn sound like the perfect way to end and begin the new year! Leighton and I took these pictures after she got her new top in and loved it! In case you've ever wondered what pictures with an 8-year-old look like when she picks the poses…well, here you go! We had a blast in case you can't tell!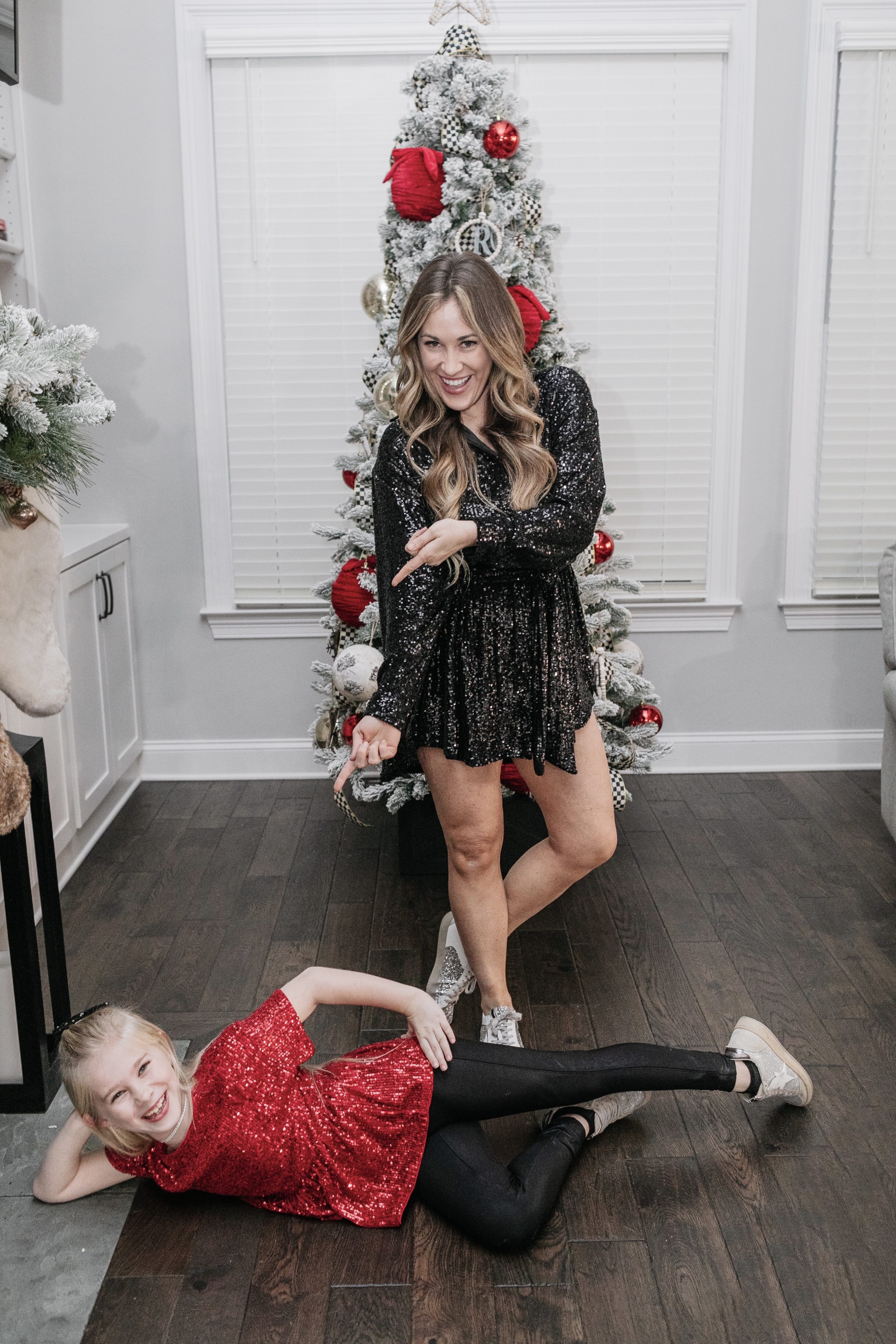 She insisted on silly poses and silly faces the entire time, and I don't blame her. I'll cherish these photos, and I love how much fun she was having. Her big personality definitely shines through! She loved that we had sequins together. I'll keep twinning with her as long as she lets me, but I feel like those days will be ending sooner than I want them to!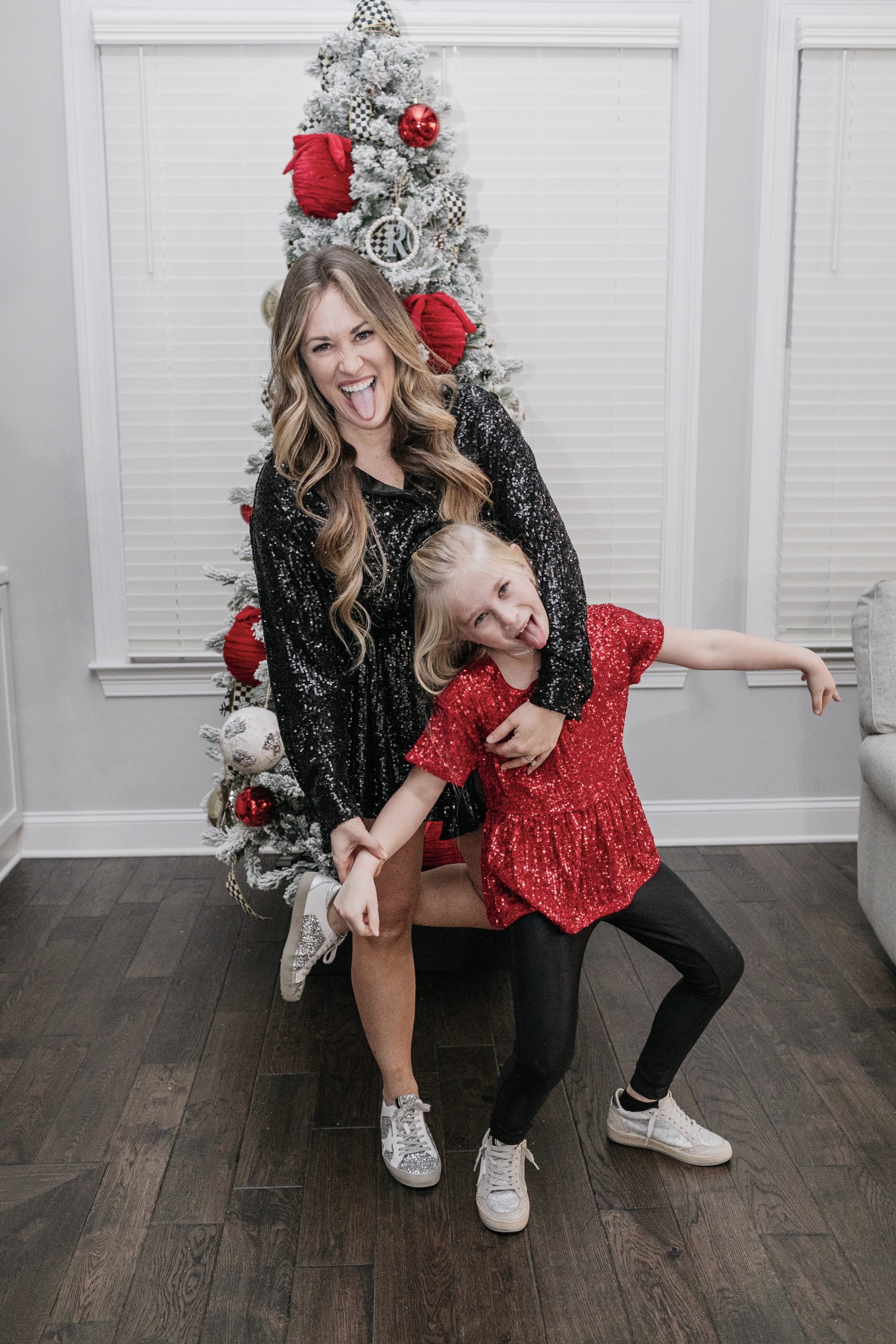 How will you be spending New Year's Eve? Will you be celebrating with the kids? Do they love dressing up for NYE too? It's one of my favorite days to spend with my kids! Ringing in a brand new year with the ones I love most!