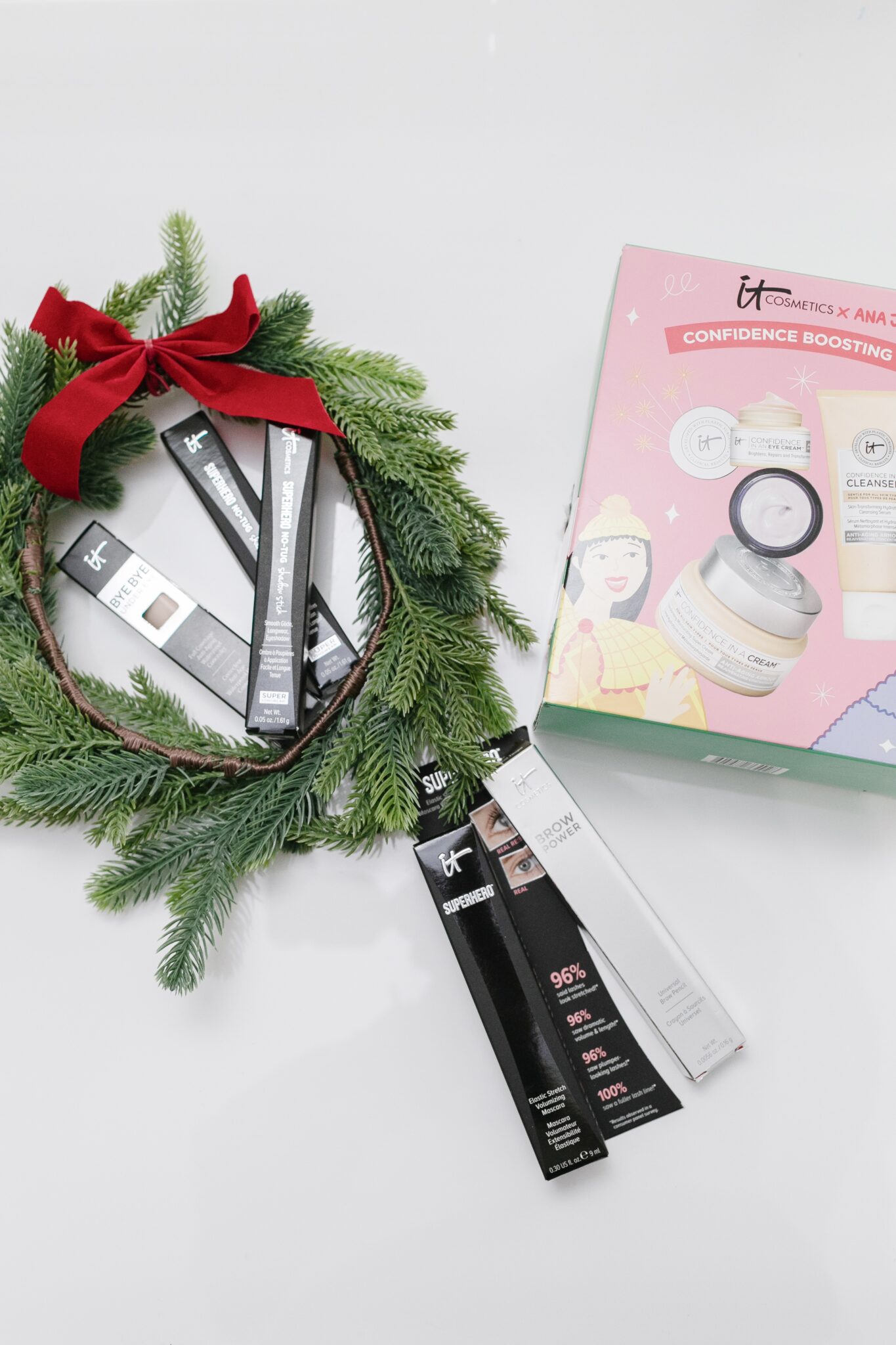 Welcome to day 5 of my 6 days of giveaways this week to celebrate 10 years of blogging! If you have missed my other giveaways this week, make sure you check them out! They end next Sunday, and they are all for some of my absolute favorite brands and items! Keep reading for a giveaway featuring IT Cosmetics!
IT Cosmetics Giveaway
Today's giveaway is for one of my favorite brands, IT Cosmetics. I love using several of their products every single day – their CC+ cream and their brow pencil. But their amazing products don't stop there. They have a huge lineup of great makeup and skincare products and more!
For today's giveaway, I am giving away a 9 piece set of some of my favorite products. First up is there a Confidence Skincare Gift Set. It is a 4-piece skincare gift set that includes a complete day-to-night routine of moisturizing cleanser, hydrating moisturizer, smoothing eye cream, and rejuvenating night cream.
Next up is the Bye Bye Under Eye Anti-Aging Concealer. This is a favorite of mine, and it really does do miracles for your under-eye area! My all-time favorite product I use daily is the CC+ Nude Glow Foundation SPF 40. I use the color Light, but they offer a huge range of colors to find the perfect match!
One of my next favorite products is the Brow Power Universal Eyebrow Pencil. I use it every single day and love the universal dark brunette. Since I have super dark brows, and this shade is perfect for me. I love that it isn't too creamy or shiny looking. It is just right, and the brush at the other end is perfect!
Next is their Superhero Elastic Stretch Volumizing and Lengthening Mascara. I just tried this mascara, and it is great at really making your lashes look much darker and fuller! Last but not least is their Superhero No-Tug Waterproof Eyeshadow Stick. I just got this and cannot wait to try it too. I have been looking for a great eyeshadow that won't fade off during the day!
How to Enter
To enter, just use the rafflecopter widget below, and good luck! Let me know what product you're most looking forward to trying from IT Cosmetics. Don't forget to enter the other giveaways from this week, and stop in tomorrow for my last giveaway this week. Happy Friday!
a Rafflecopter giveaway