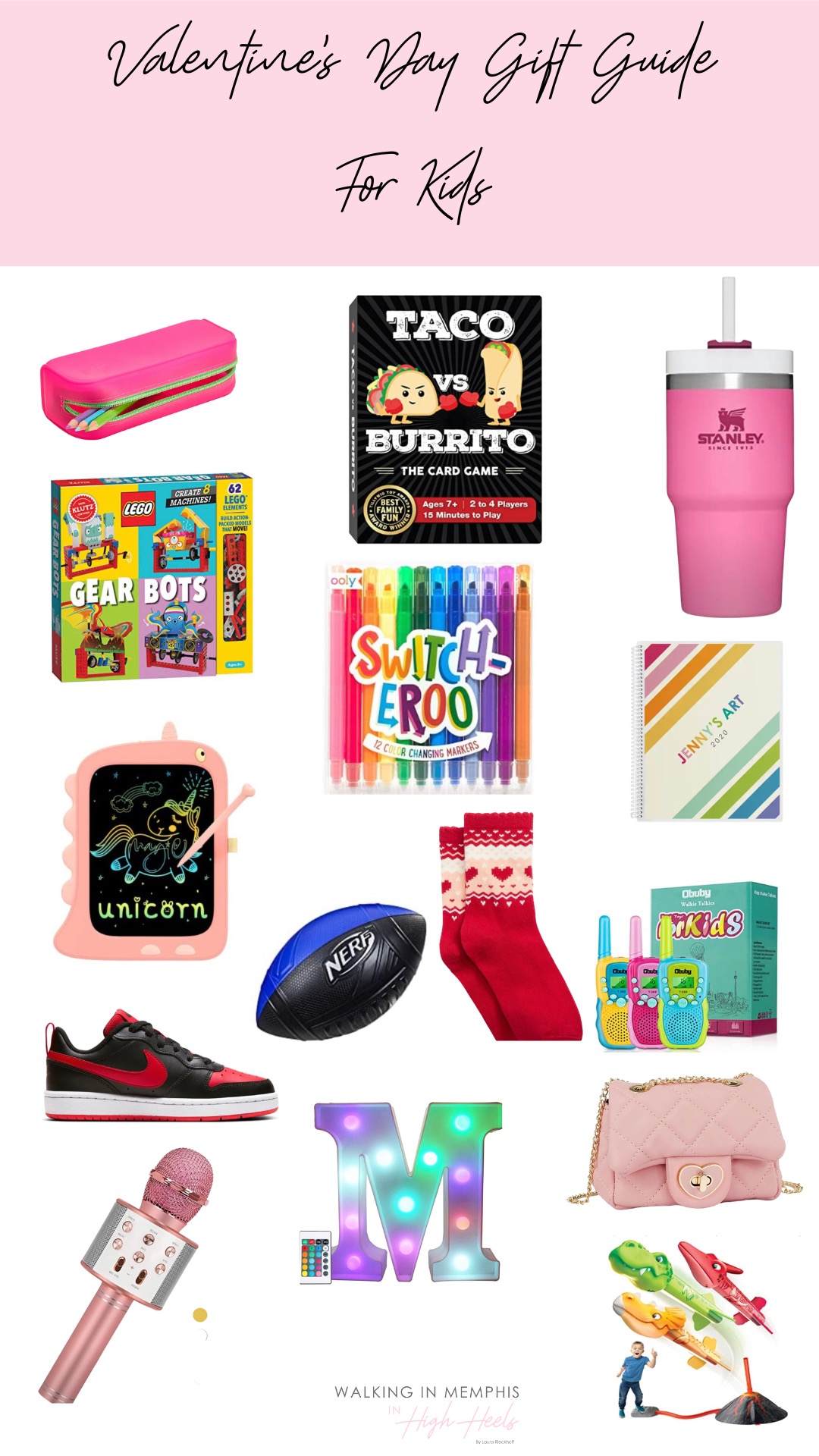 Shop Valentine's Day Gifts for Kids:

Valentine's Day is coming up next week. It's not just for couples though! I absolutely love getting the kids a few small gifts for Valentine's Day! Aside from the usual gifts of stuffed animals, candy, balloons, and flowers, I wanted to share some cute and practical gifts for the kiddos.
I love getting the kids gifts that they will not only love but will also actually use. There is no point in wasting your money. Our kids always love everything art, books, and music. And you can never go wrong with another cup or clothes or shoes. They are always necessary, but these cute styles are sure to be anything but boring!
I usually put a small little gift bag or basket together to let them know how special they are to us also. Do you celebrate Valentine's Day with the kids too? What are some of your favorite Valentine's gifts for kids?