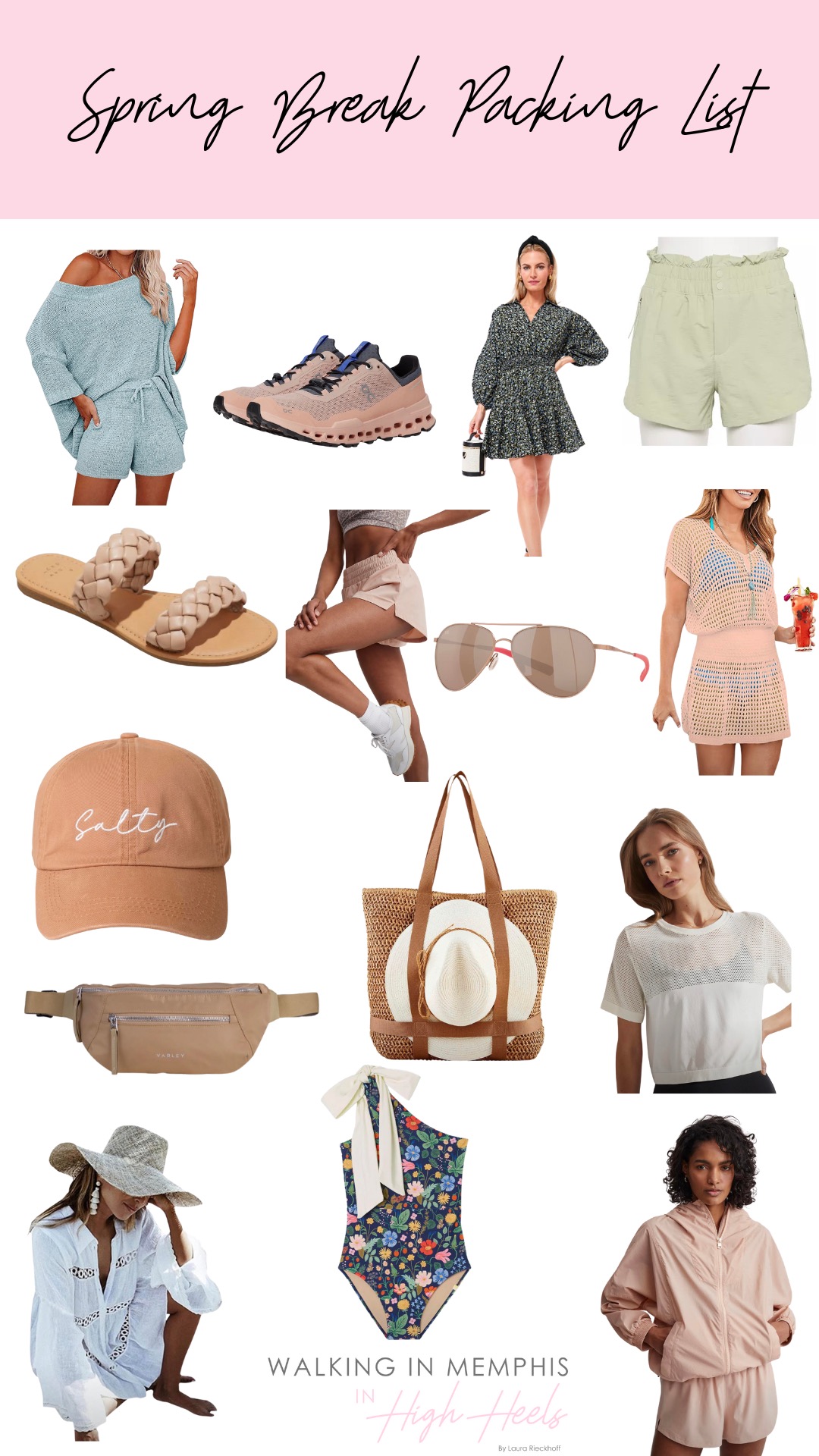 Shop Spring Break Essentials

Can y'all believe spring break will be here before you know it? We are headed back to Pigeon Forge and cannot wait to stay in the mountains together again. We went together last spring and had the best time! Hiking, swimming, grilling together, and some days exploring the town. The kids and we are going to have so much fun!
Last year the kids were 7, 3, and 1. This year, they're all a year older and I cannot wait to see what all fun they get into! We will have a pool and hot tub and a grill. We are staying with the entire family (including the grandparents), and I'm sure there won't be a dull moment!
I'll be packing swimsuits, coverups, sandals, hiking clothes, and some light layers for cooler weather or rain. Just make sure to also pack my favorite sunscreen here and then add some of your favorite other items above. Which are your must-pack items for spring vacations? Will your family be going anywhere for spring break?