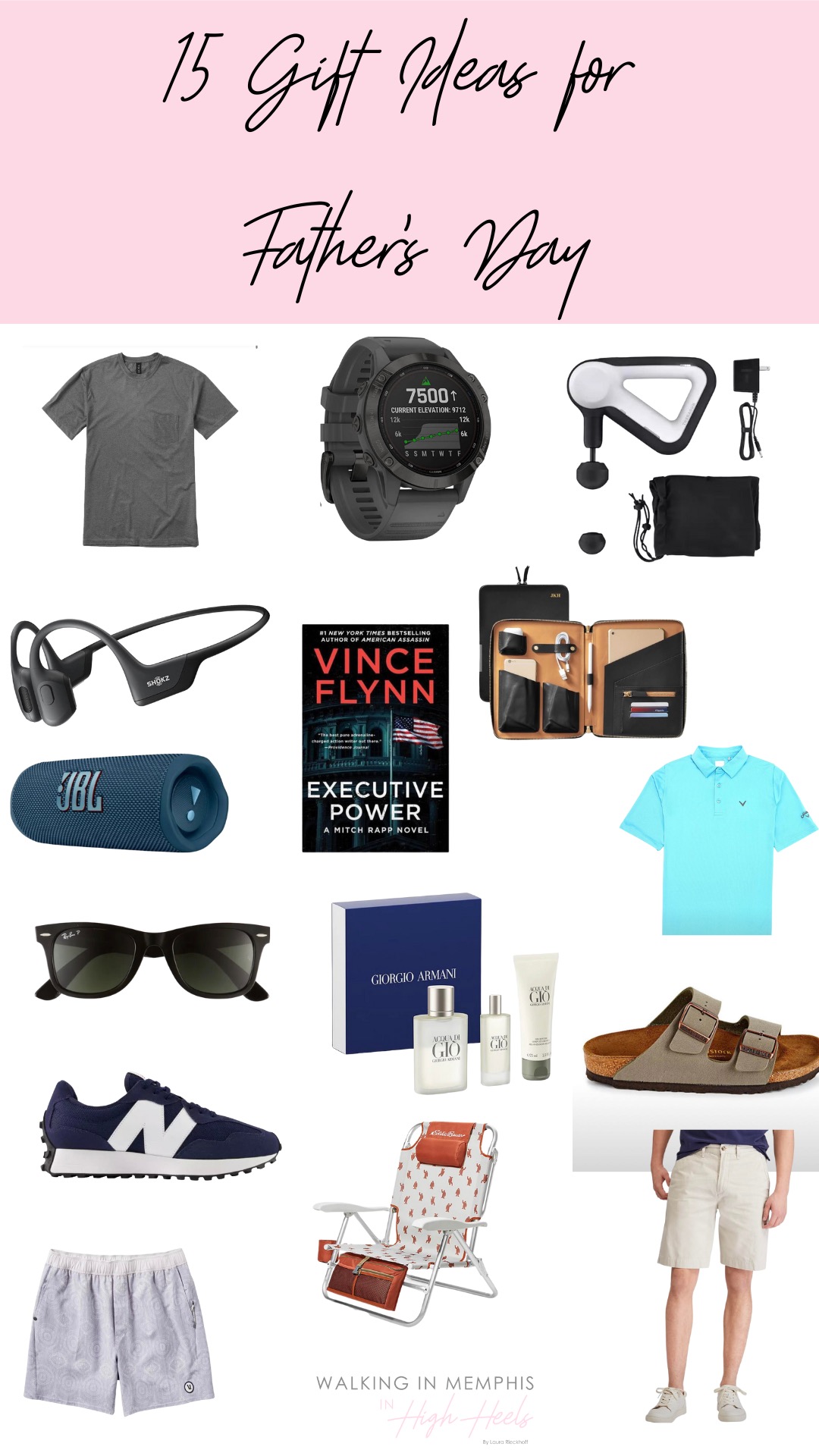 Shop Father's Day Gifts

We have rolled right into June, and Father's Day is just right around the corner, which means it's time to shop for Father's Day gifts! If your husband is anything like mine, he isn't much help in telling you what he wants or needs for Father's Day. That is just how a lot of men are, but for Father's Day, we should make them feel special as they did to us on Mother's Day. = ) I have to take note of his favorite things that he uses and wears the most or shops for…before he buys them for himself!
Today I'm rounding up my top 15 favorite gift ideas for Father's Day. Your husband may be like mine and buy most of the things he wants and needs, but I bet he has left a few little hints here or there. I like these shorts, Matt loves them, and I just noticed he got a hole in 1 of his 2 pairs. So, I snatched up another pair in another color. He also always eyes the comfy chair that my brother-in-law has. Grab some of his favorite things in another color or style, and add a few thoughtful touches too. I am sure the men in our lives will appreciate it too much! What are your favorite go-to Father's Day gifts?
Be sure to follow me in LTK for more gift guide inspo! Or see here for more Father's Day gift ideas!