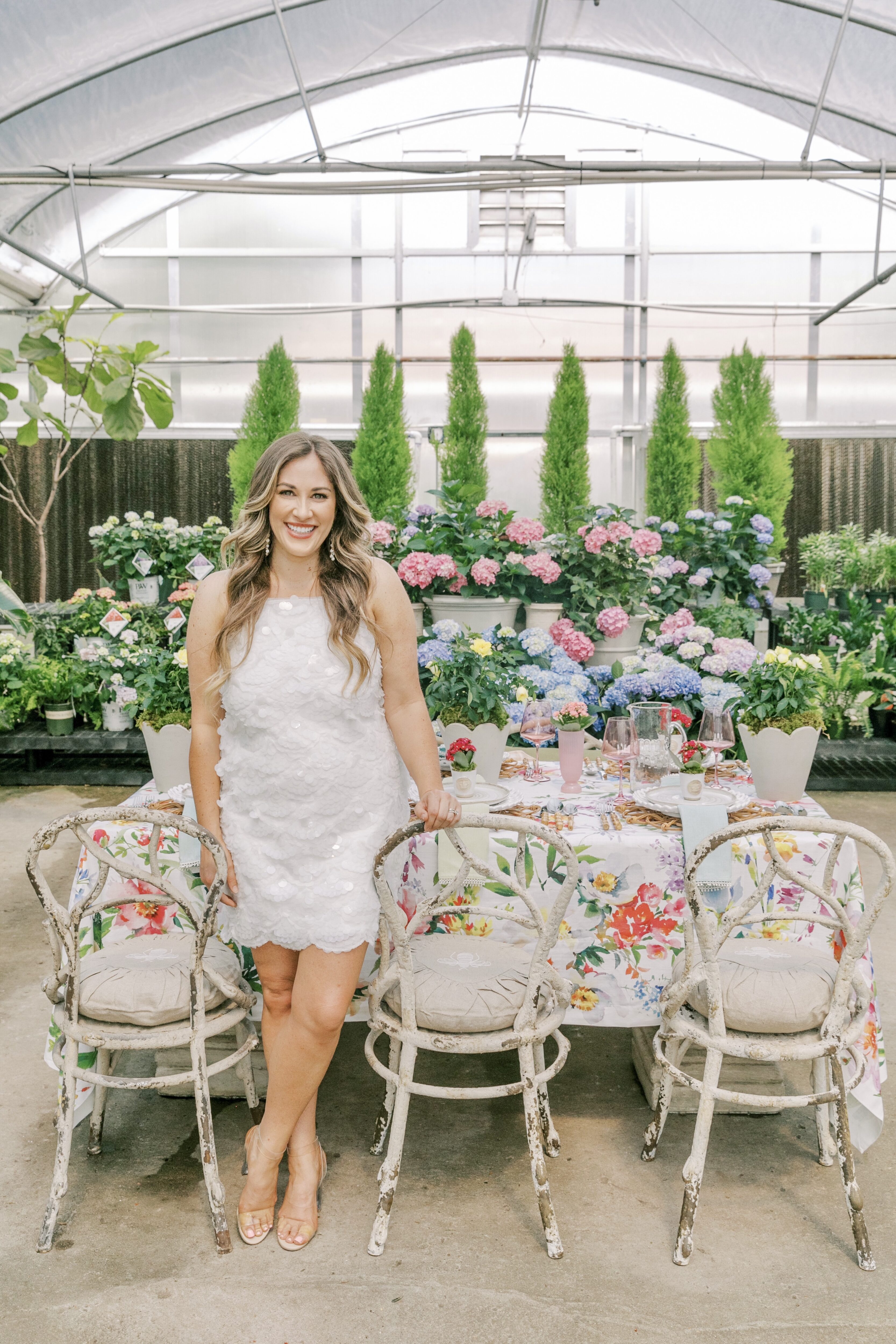 Shop the Post

It's wedding season! And though I got married almost 4 years ago, and Mary Kate got married over 3 years ago, we wanted to share some of our best tips and ideas for throwing a gorgeous bridal bruncheon or bridal party! Neither of us had bridal showers for our weddings, so I think we are both probably reminiscing a little too. = )
Y'all know I love Dillard's, and they are the premier destination for bridal registries. They have everything from the best Southern Living products for table settings, wine glasses, and silverware to some of the best small appliances, luggage, and bedding. If you're a bride, you will definitely want to make sure you register at Dillard's. They honestly carry the best-curated brands and items for all things home! Mud Pie is always a favorite carried at Dillard's!
Keep reading below to see our best tips for planning and throwing a bridal luncheon. And make sure you check out Dillard's for your bridal destination – including what to wear to your bridal luncheon or as a guest. Their selection of dresses is always the dreamiest and best out there! = )
10 Tips for Planning a Bridal Bruncheon
1.) Pick out the venue. This will be the first thing you will want to do. Depending on how many people will be coming and the bride's taste, you will want to keep this in mind when picking out a venue. We chose Millstone Nursery because it is already gorgeous and filled with flowers everywhere. They have just the right amount of space, and the natural light in the greenhouse is just perfect.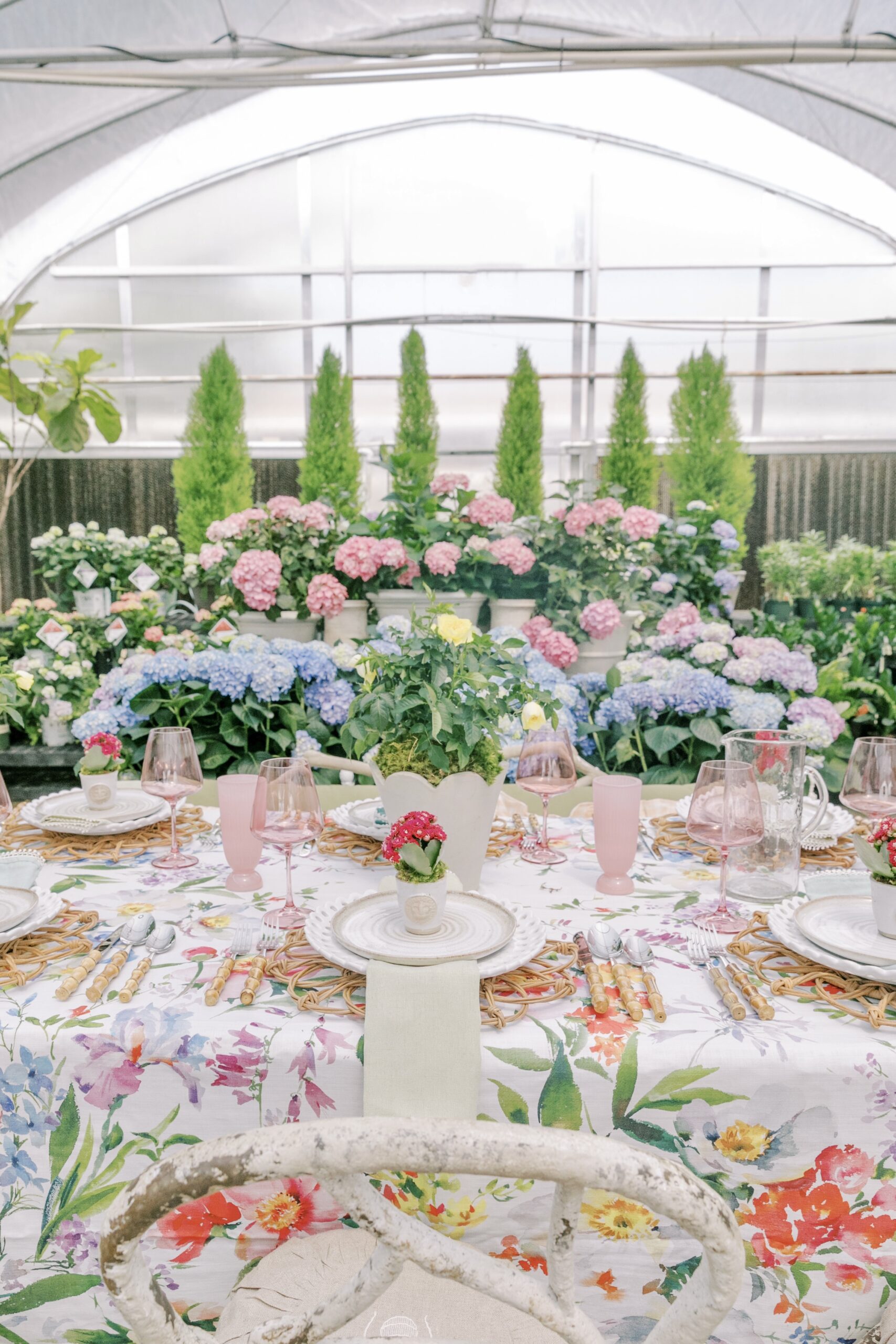 2.) Keep it intimate. A bridal luncheon is best when filled with the closest family members and friends. This gives everyone a chance to talk and visit with each other instead of the bride feeling like she has to make her rounds saying hello to everyone (she will already feel that she has to do that on her wedding day.) Give her a day to be pampered and treated!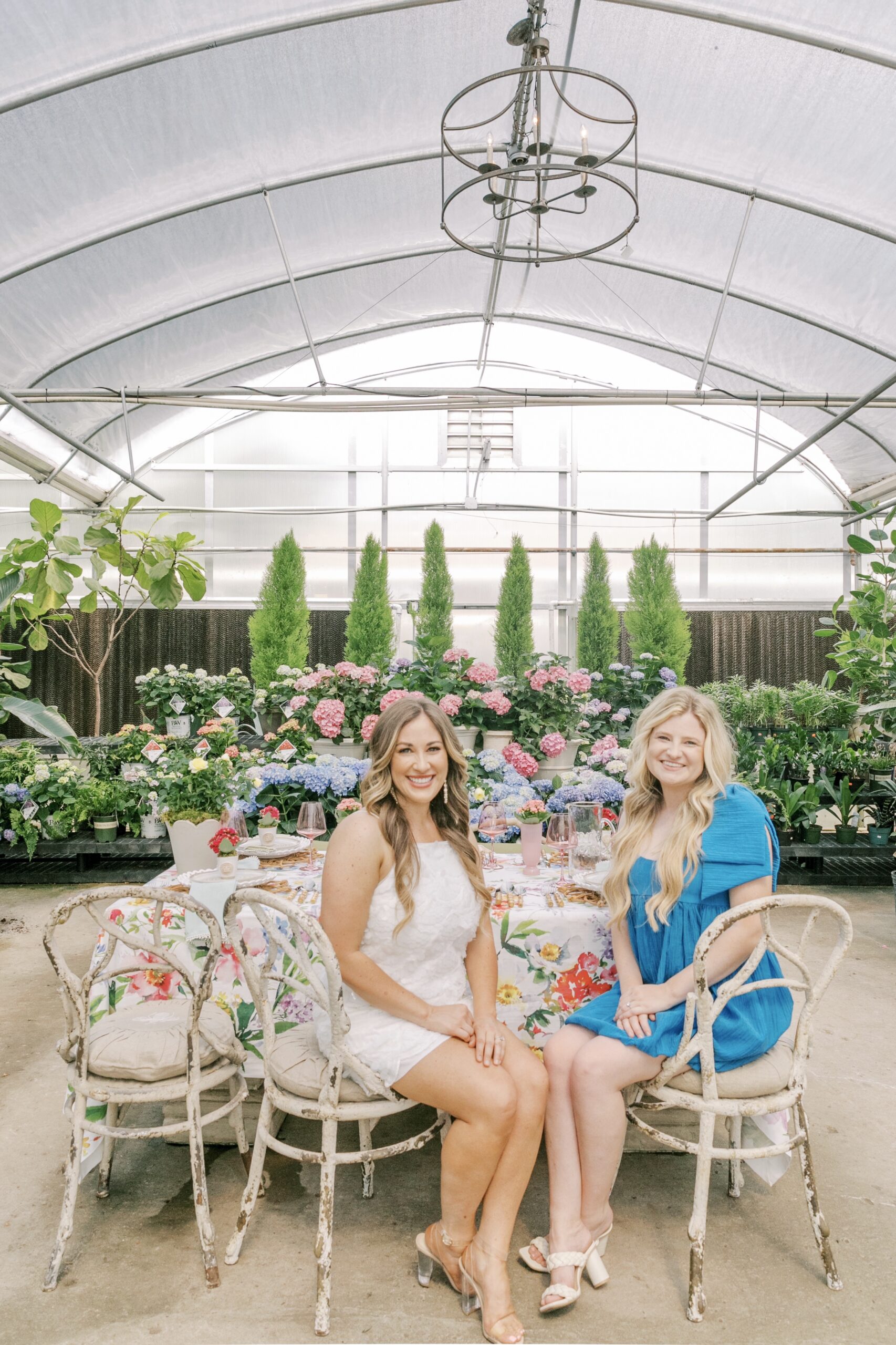 3.) Don't be afraid to add color. While we originally had pastels on our minds, we ended up going with lots of gorgeous colors as the palette for this party. This tablecloth from Dillard's Wolfchase was the perfect background to set up a beautiful, colorful, and cheery tablescape.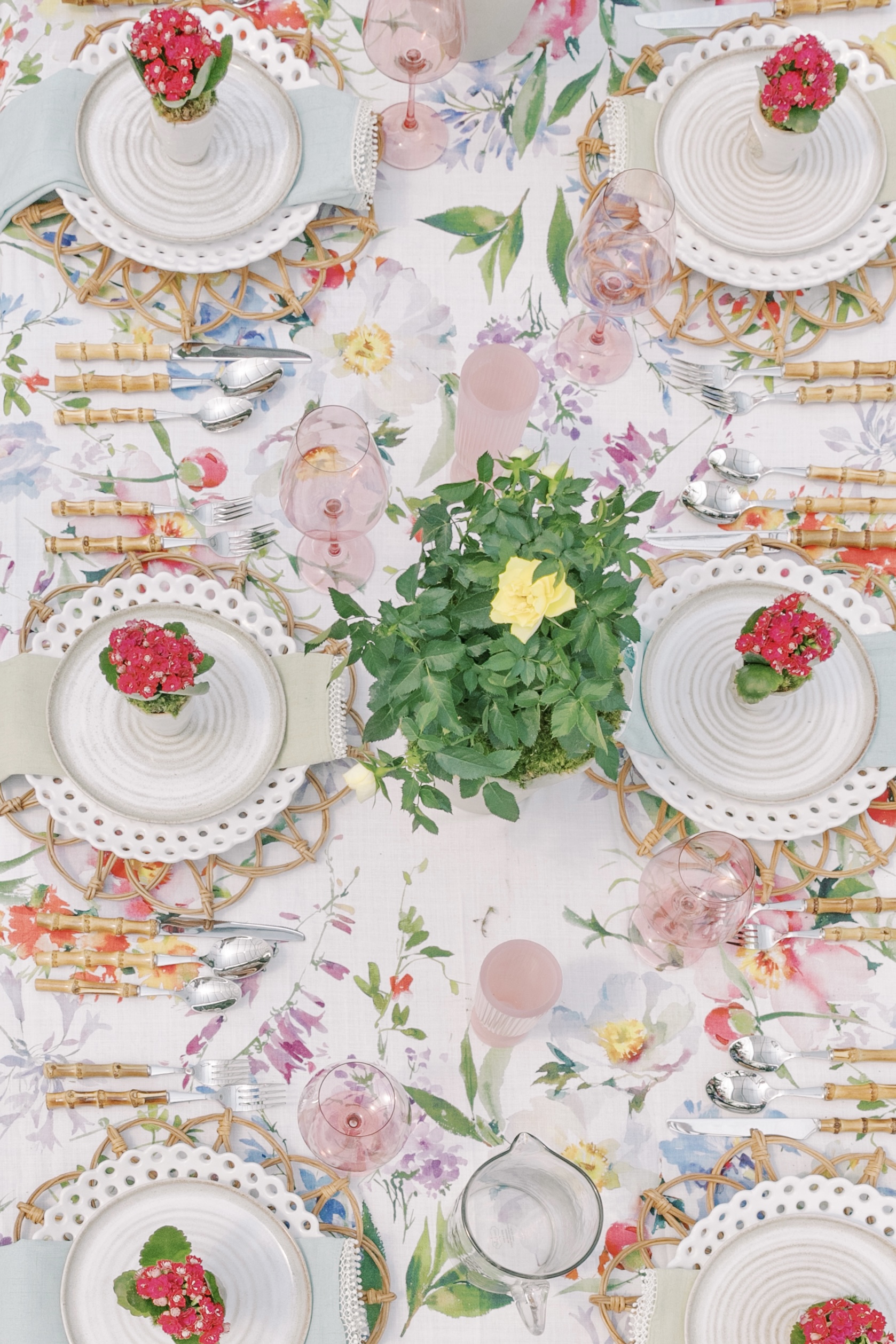 4.) Never skimp on florals! If I've learned one thing from Mary Kate, it is to never skimp on florals. Are they pricey? Yes! Are they 100% worth it? Yes! They take a normal event to an elevated event in an instant. And they can completely transform any venue. Take this nursery, how incredible does it look filled with flowers and the hydrangea wall that we built?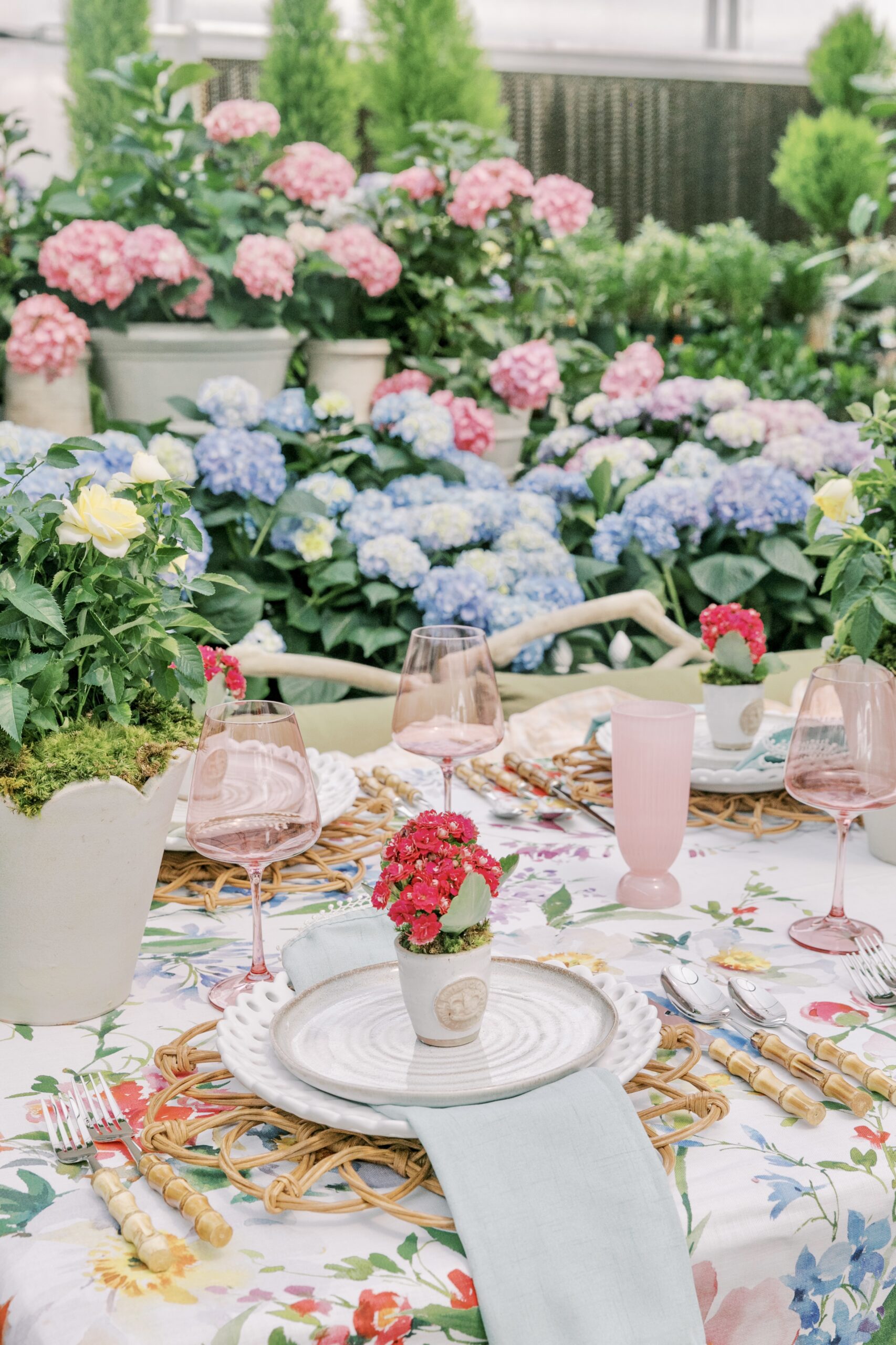 5.) Don't forget the dedicated gift table. You always want to make sure you have enough room for the bride's gifts for the guests who bring them. It is always the perfect table for people to see when they enter. Floral arrangements and any personal touches like a picture of the future bride and groom are perfect to place here also.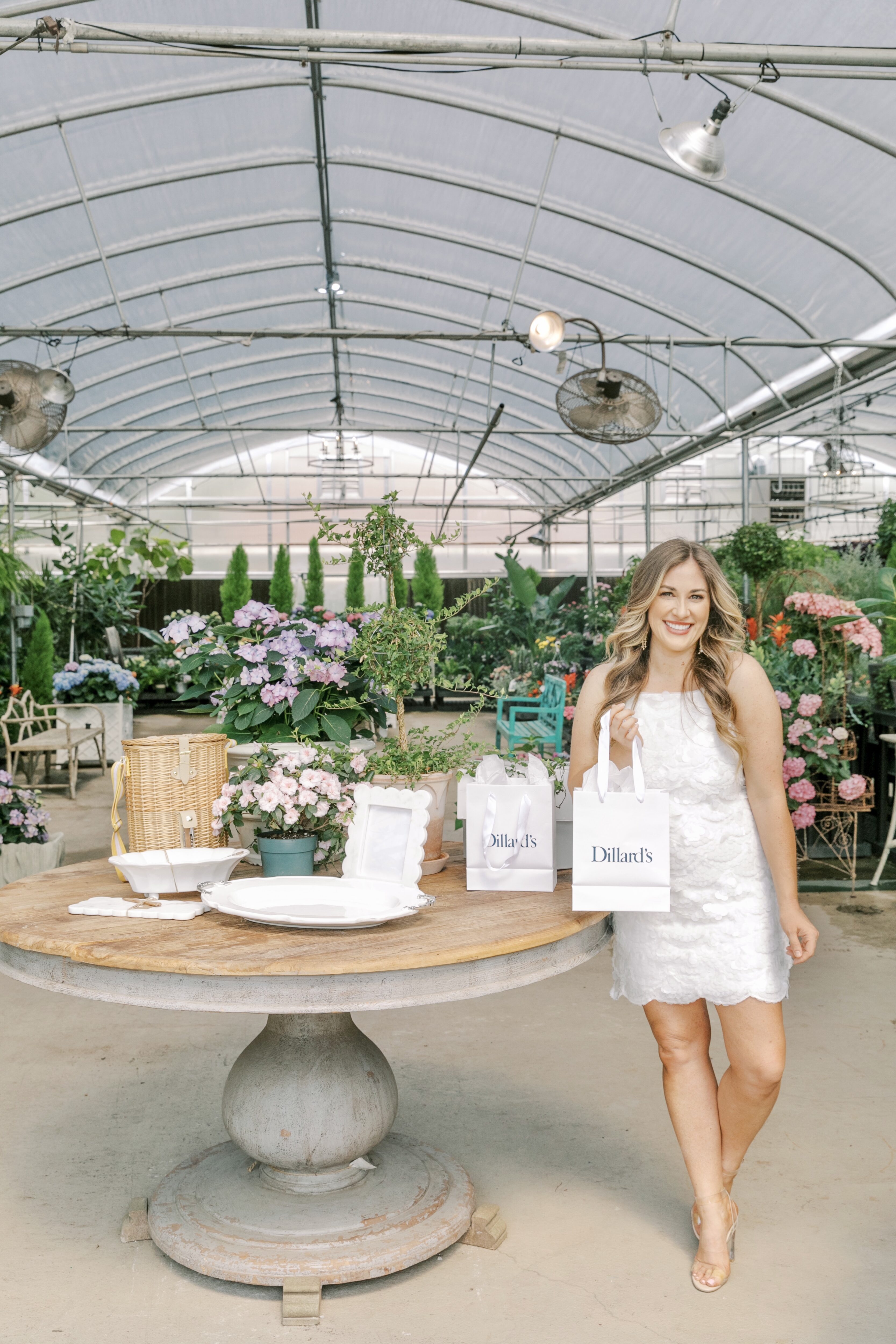 6.) Plan some entertainment or games to play. A DIY mimosa bar, a band, or some bridal games? You will want to at least have a couple of things planned to fill the time during the bridal luncheon.
7.) Keep the menu simple but elevated. Depending on where you have the event and who is catering it, keeping it streamlined is easiest so that everyone can quickly get their food at the same time. That will give you all much more time to talk and enjoy yourselves instead of having to look at expansive menus to choose what you want to eat.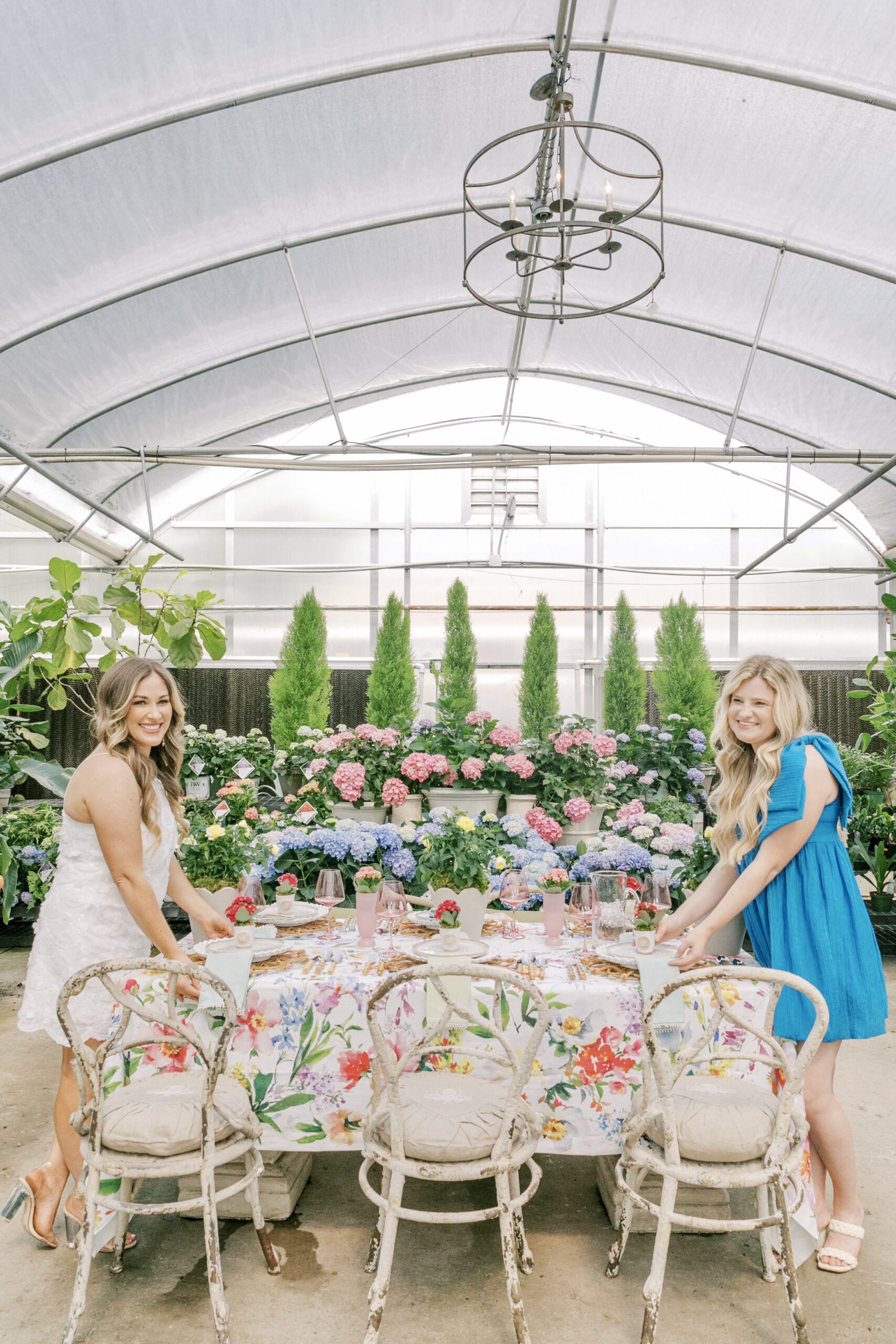 8.) Don't forget the desserts. A cake, mini cupcakes, macaroons. You have to have dessert when you're celebrating!
9.) Keep food allergies in mind. I am gluten-free, so I am always thinking of food allergies whenever going to any event where I and to be eating there. When sending out invitations, it's the perfect time to ask if there are any food allergies on the front end so you can plan for all allergy-friendly menus on the front end.
10.) Remember the party favors. A gorgeous small potted flower to take home? It's the perfect bridal shower favor to give to all the guests and a gift that won't just be put in a drawer never to be looked at or used again. Think thoughtful and practical but unique.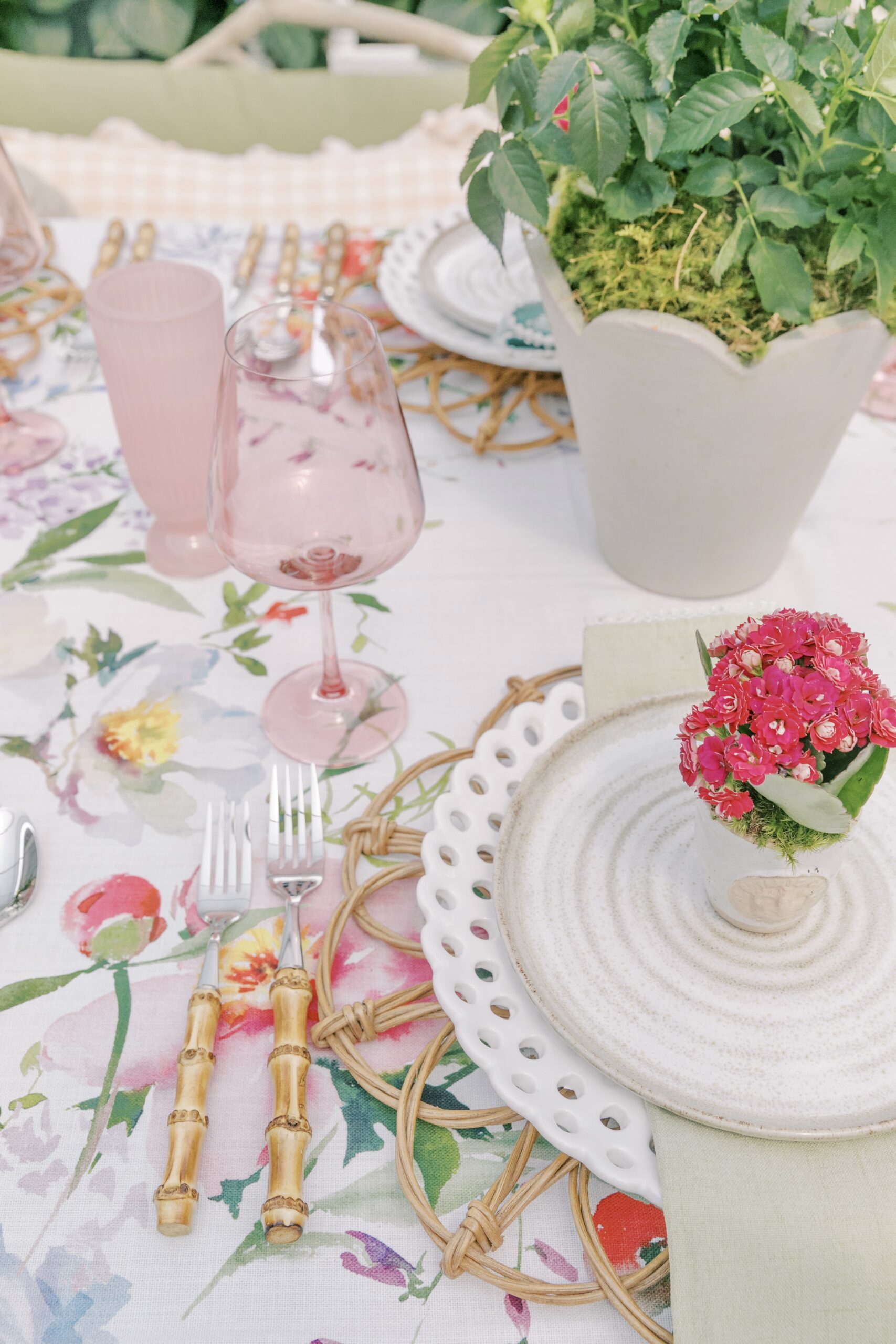 Do you have any friends or family members who are brides? Will you be planning a bridal bruncheon for someone soon?