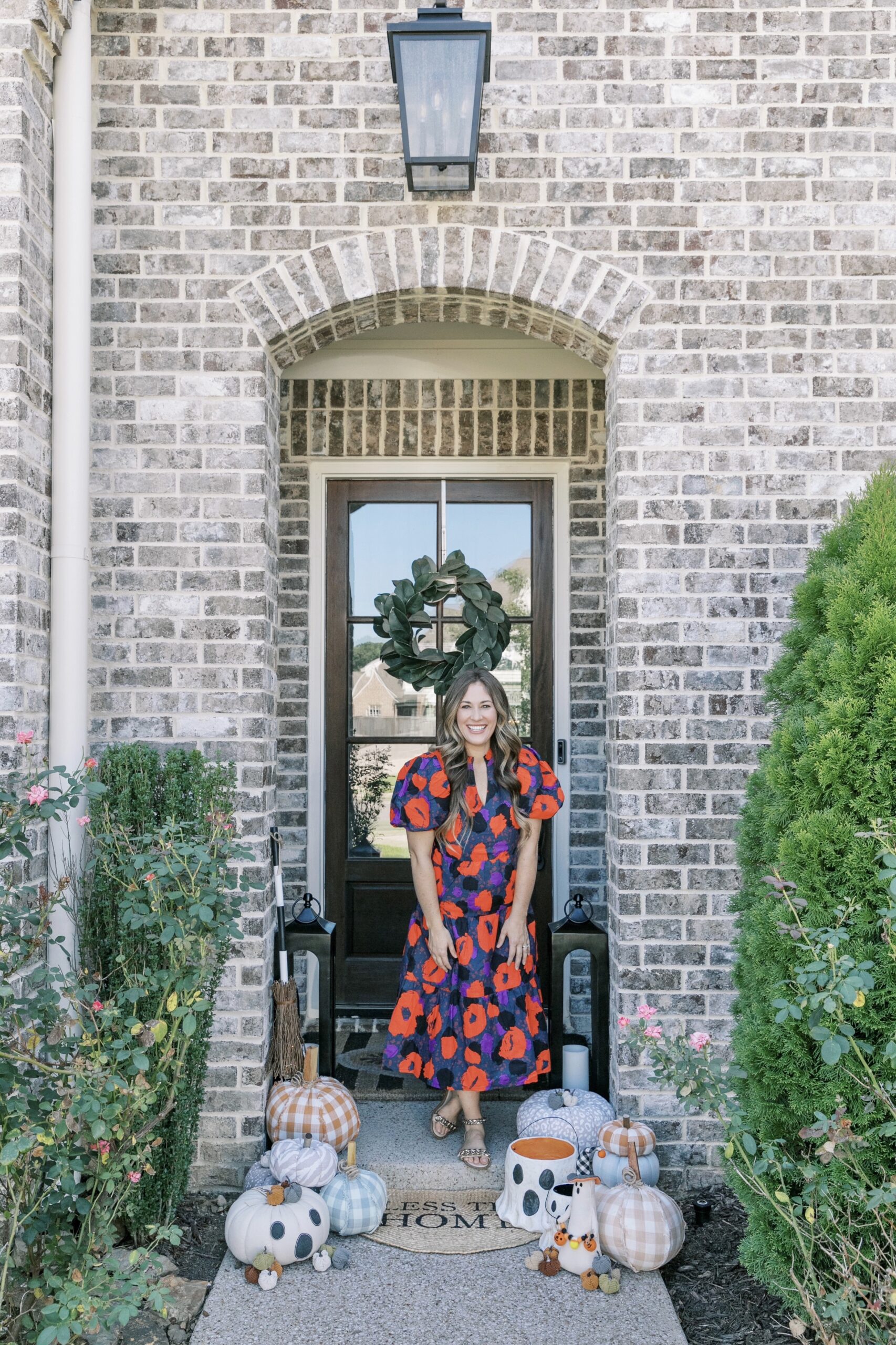 Shop the Fall Front Porch Decor

Happy Augtober y'all! It may only be August, but I woke up last week in Wyoming to cool mountain air. And then I came back home to Memphis, and we had a few days of cooler temps, and it smelled like fall in the air. I know, I know, we still have 2 more months of summer basically, but that doesn't stop me from being super excited for fall and Halloween! I'm already working on my fall front porch decor!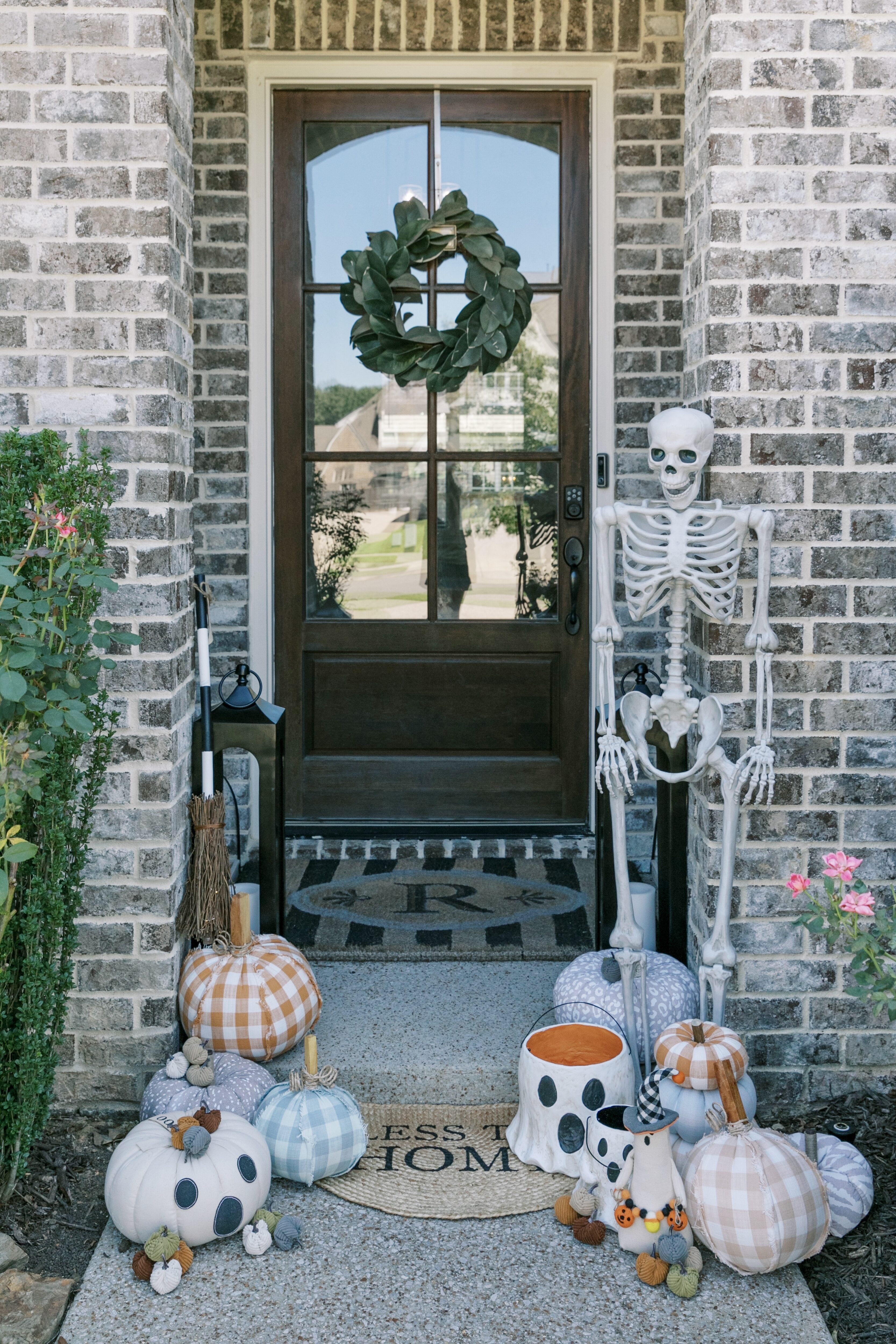 We don't have a large front porch at all, but I still wanted to pile on all the fun pumpkins. And the kids loved the fun 5ft skeleton and the light-up broom. Almost everything you see here is from Mud Pie, and they have the cutest fall and Halloween home decor right now. When are you decorating for fall? Are you and your kids already getting excited about all the fall things?!
For more fall decor ideas, check out my Halloween decor favorites from last year!