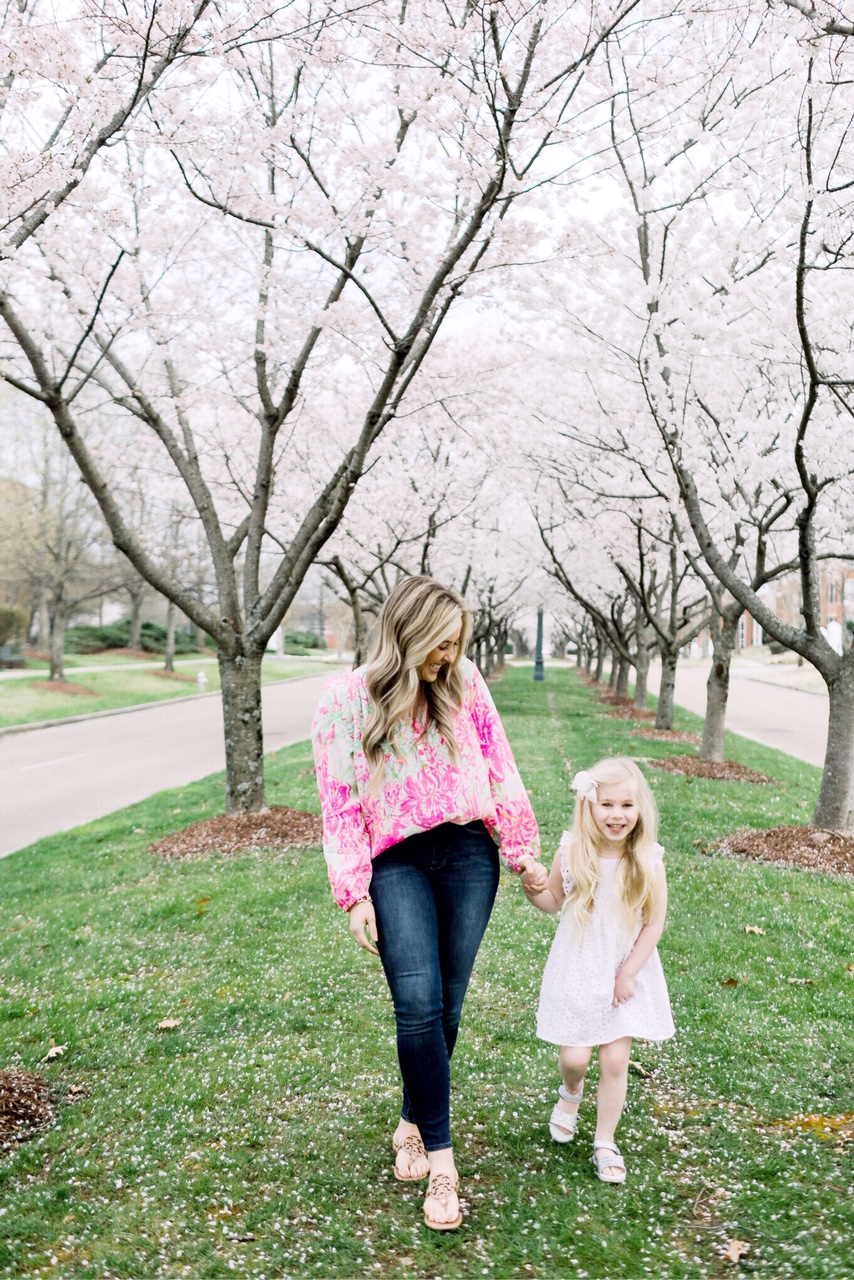 SHOP OUR EASTER FASHION LOOKS:

I can't believe it's already April and Easter will be here in just a little over 2 weeks! The pretty cherry trees and tulips bloom right by my work every spring, and I've missed out on getting Leighton's pictures here in the past 2 years, so I was excited when I caught them blooming this year and was able to get some pictures. It's a good thing we took them when we did before all the storms and rain came through and blew all the cherry blooms off the trees.
I am wearing this pretty Elsa top in Koala Me Maybe, and Leighton is wearing this Lilly Pulitzer Madelina dress from Sugar Boutique. Sugar Boutique is located in Greenwood, SC and is filled with bright colors, girly prints and some of my favorite brands like Lilly, Crosby and Buddy Love. I have been a fan of Lilly for as long as I can remember, and I love that Sugar Boutique has such a great Lilly selection, especially coordinating mom and daughter pieces!
I think Lilly Pulitzer was just perfect to wear for our Easter pictures together. As much as I love a good Lilly dress for myself, I know that with having a toddler, jeans and sandals are so much easier. And it's a good thing I wore them because she wanted to run and jump to me and have me chase her through the cherry trees. = )
Whether you're in the South Carolina area or not, you can easily shop Sugar Boutique online. Make sure you check them out if you're looking for some pretty, girly and colorful pieces for spring and Easter. What will you be wearing for Easter? Do you take Easter pictures with your kiddos?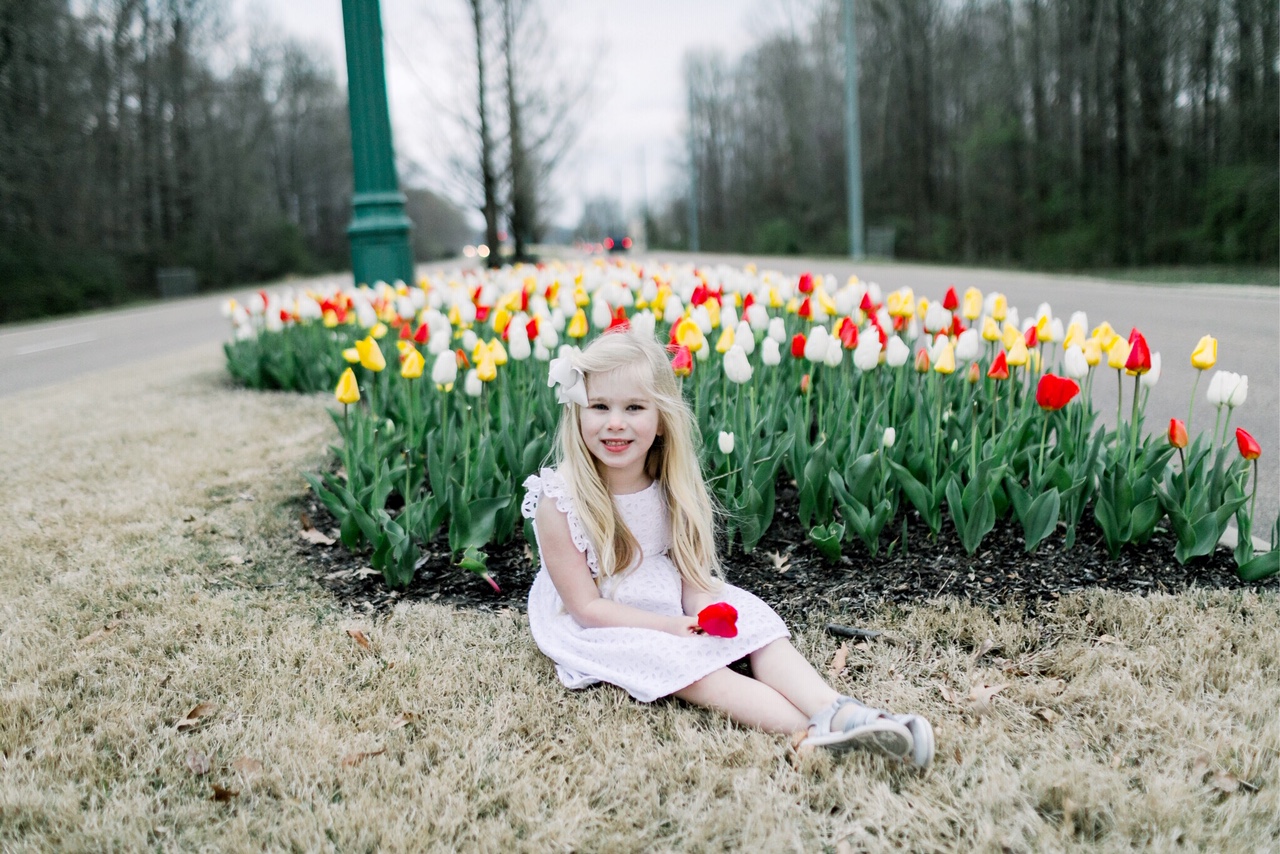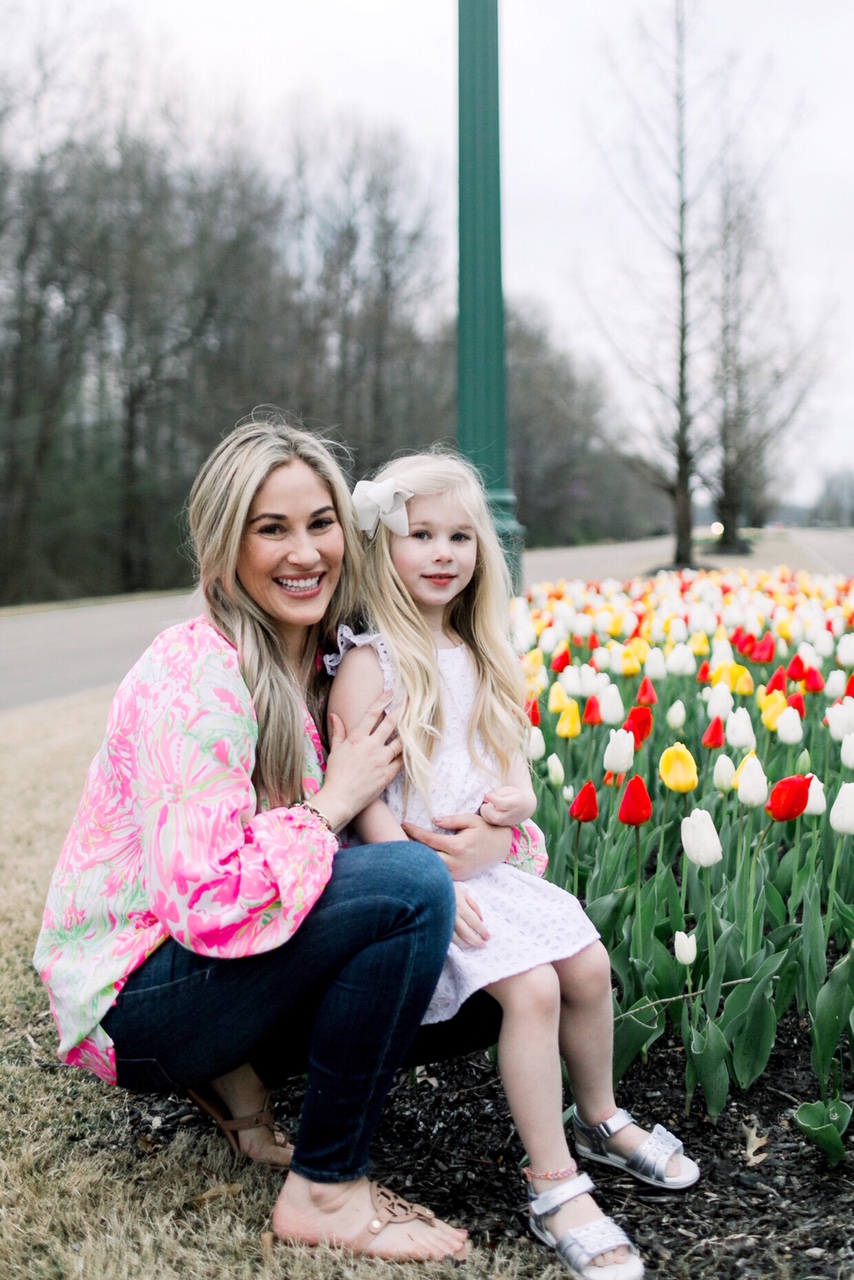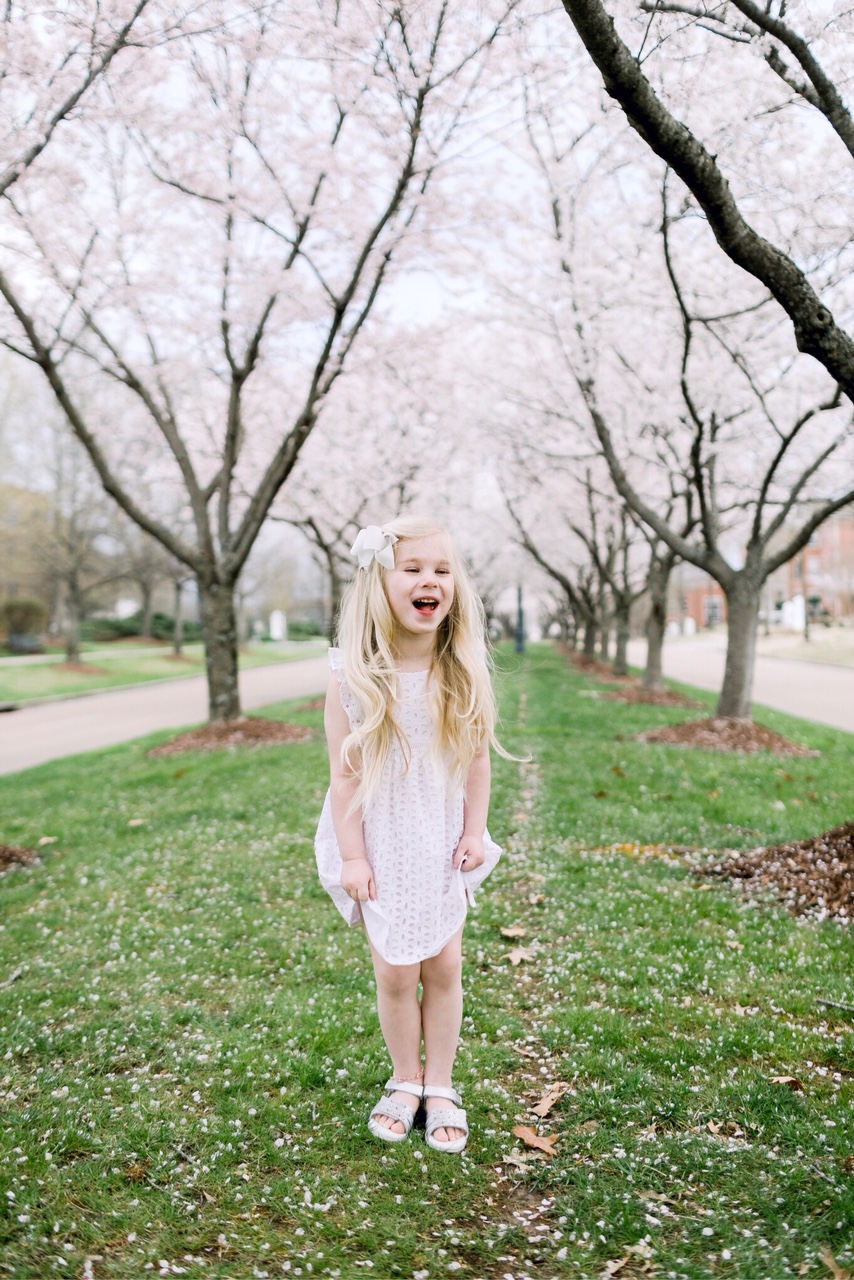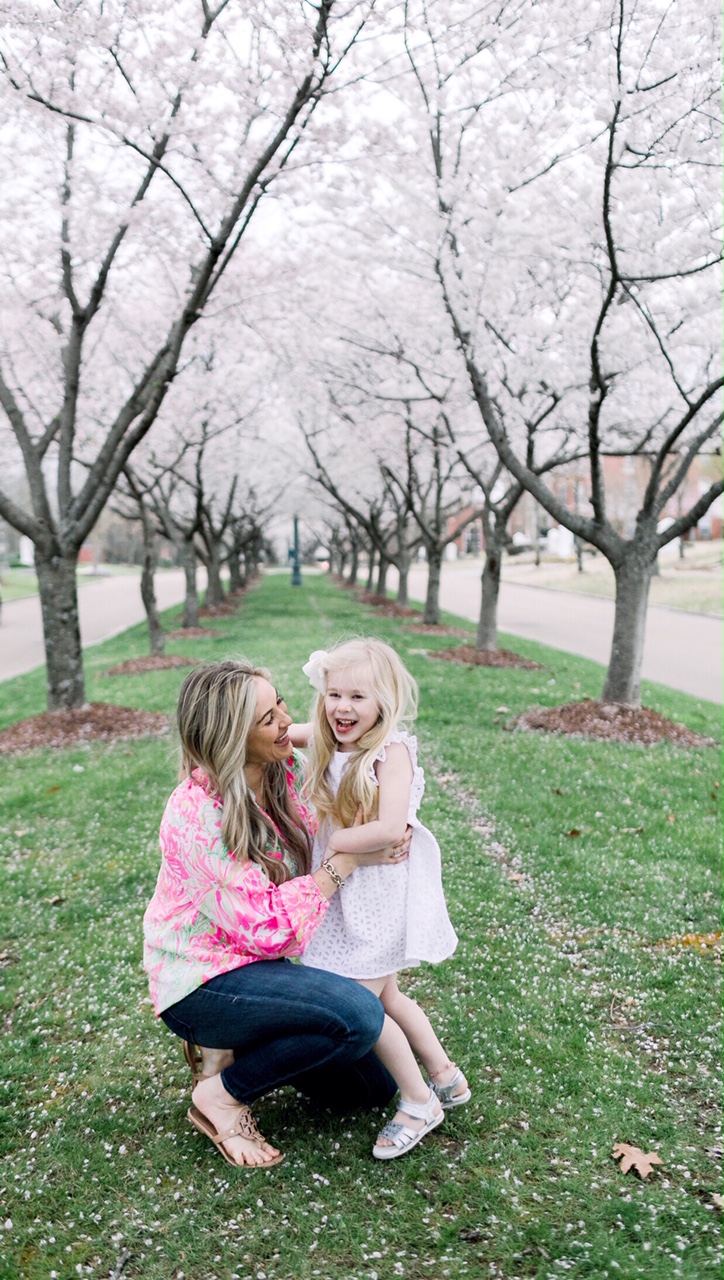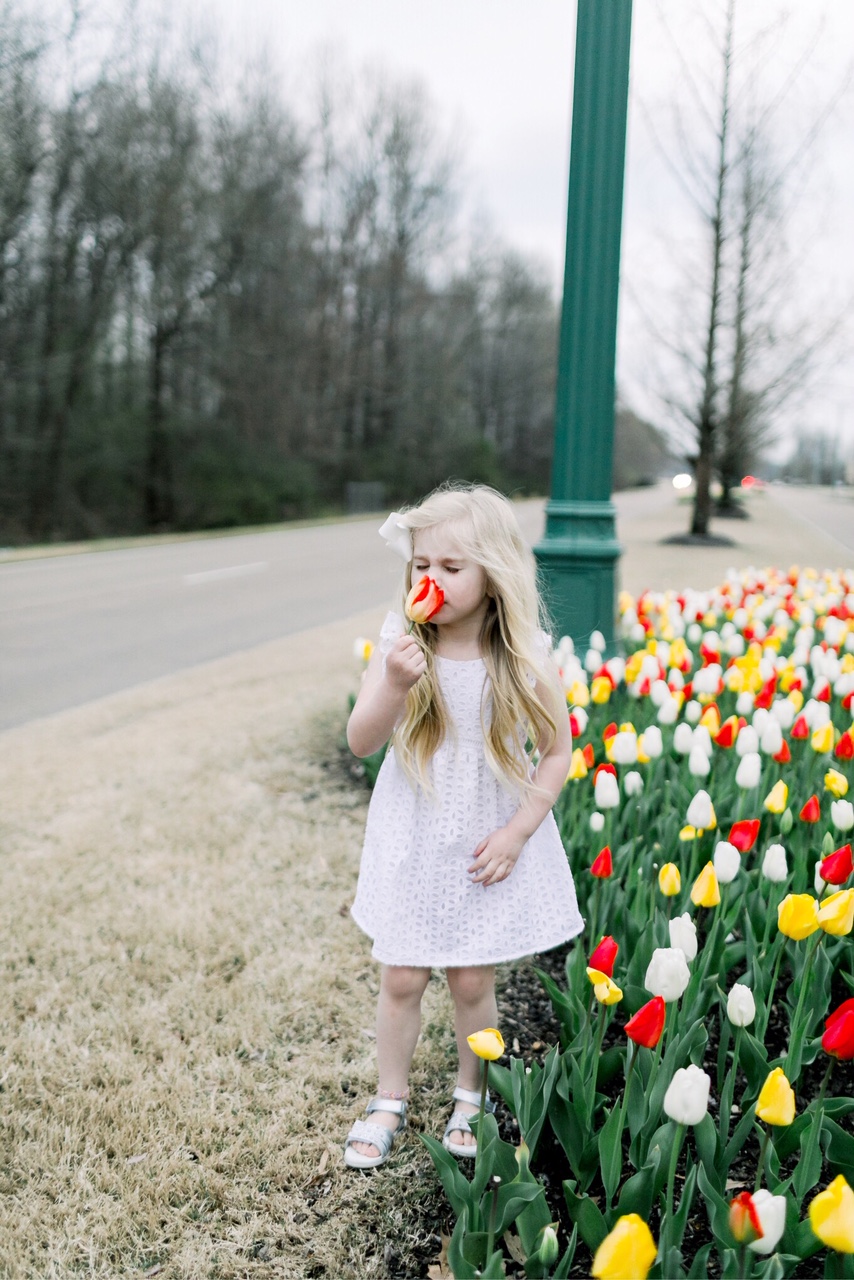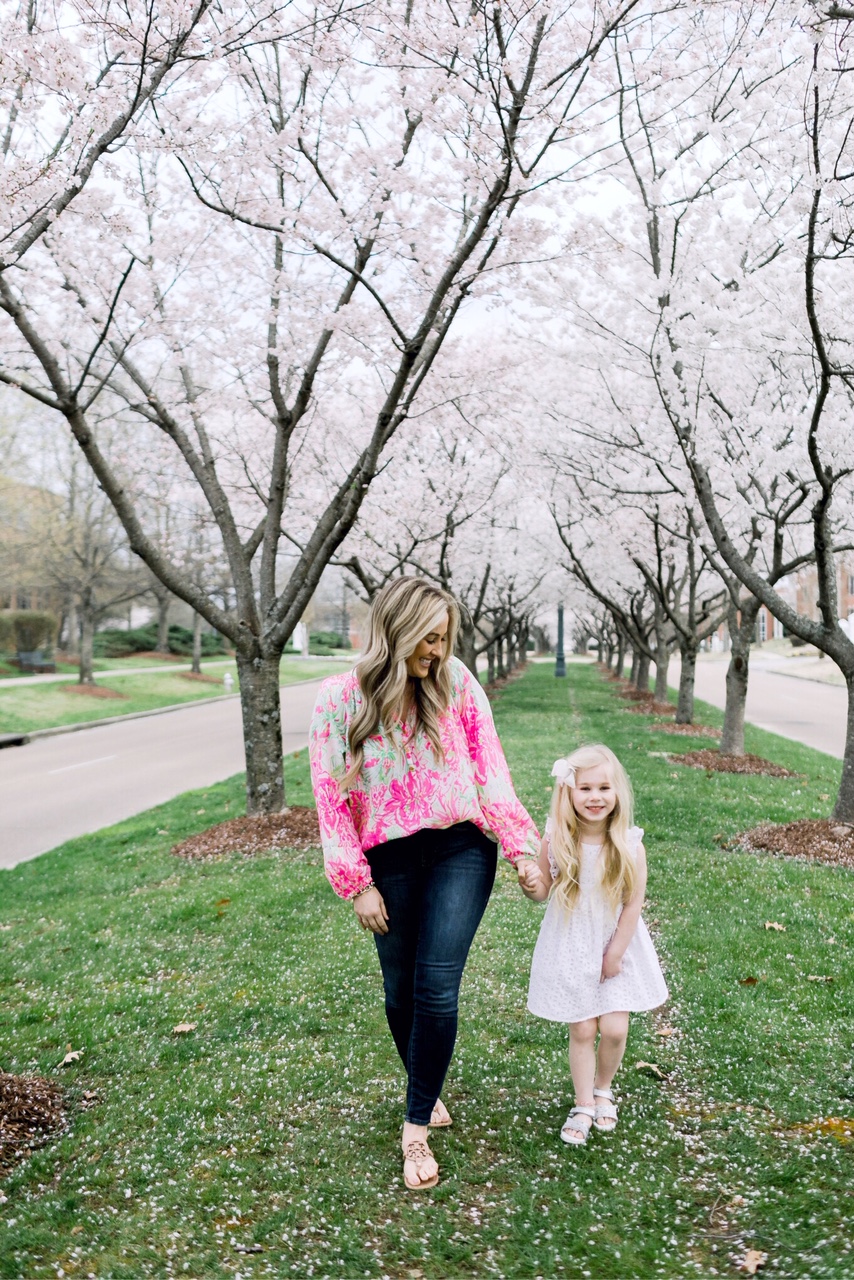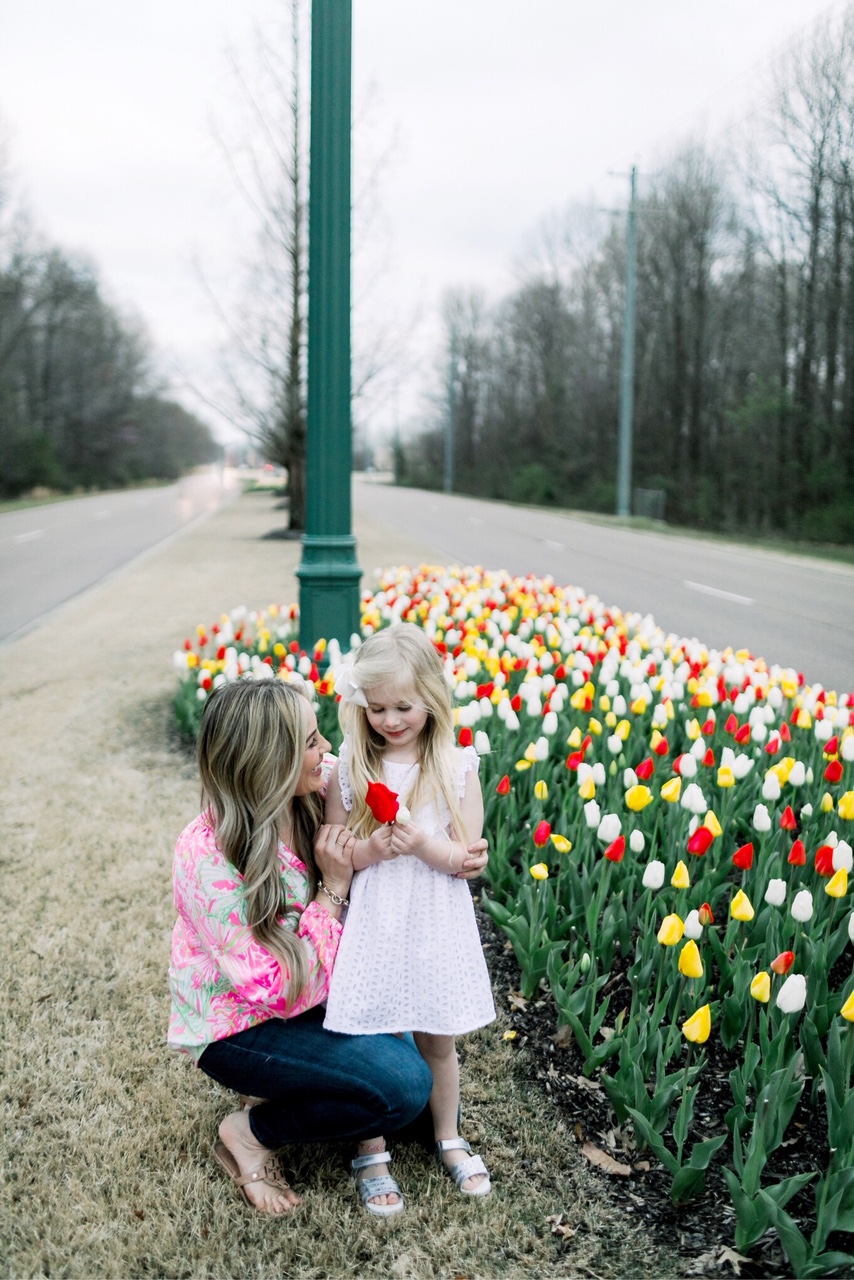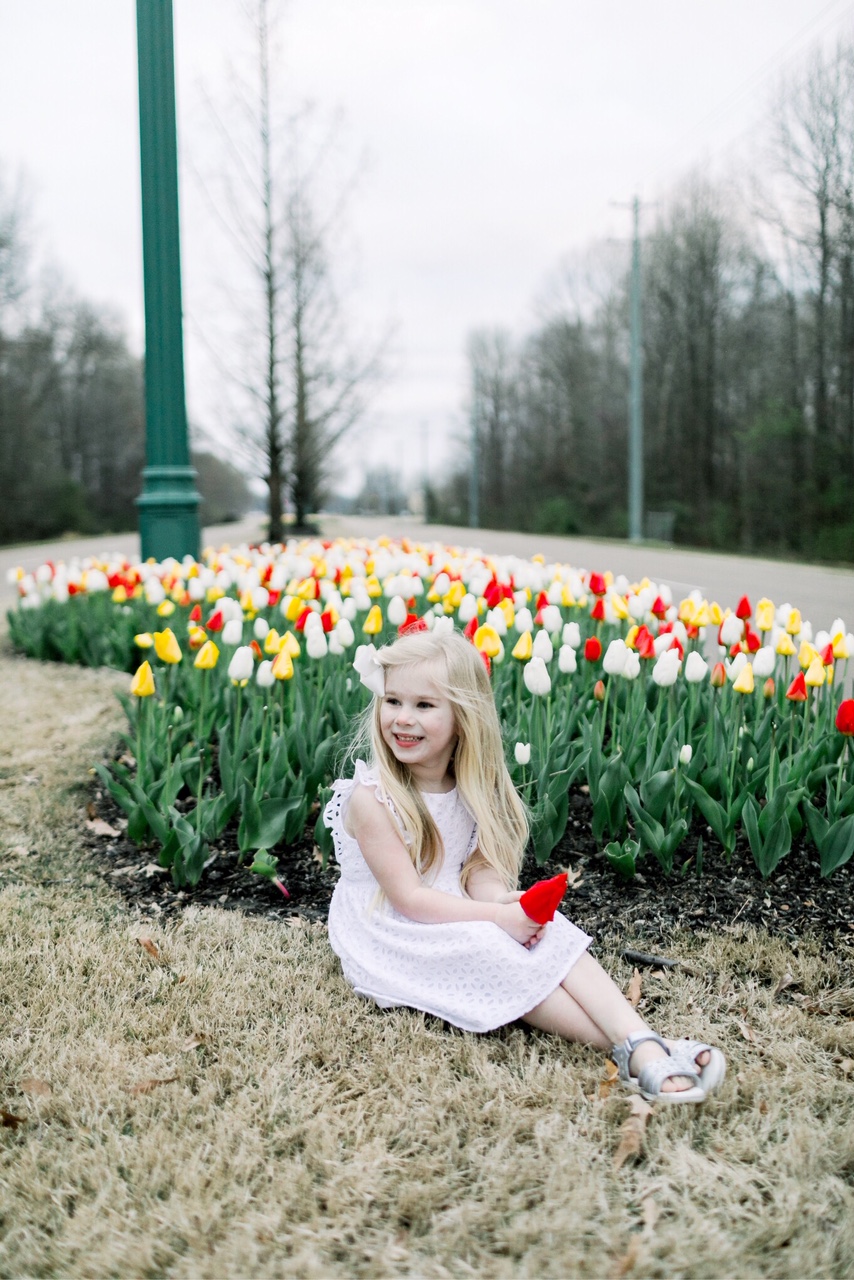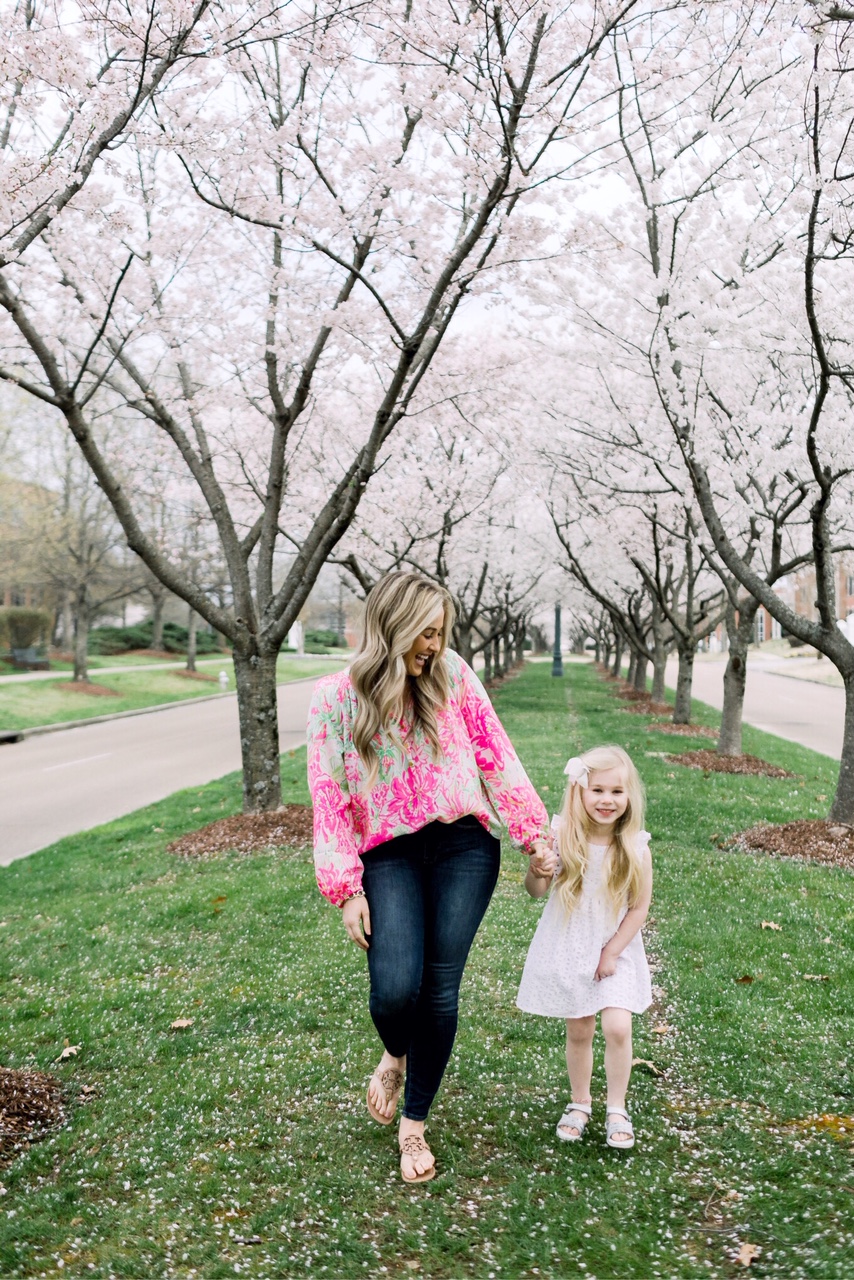 EASTER LOOKS
Walking in Memphis | The Fashion Canvas | Getting Fab & Fit
~~~
The featured bloggers are Between the Pearls and Foxy Domestic Side because we loved their Spring Shoes from last week's linkup!
Add your link below and make sure to follow the theme for your chance to be featured on our blogs.