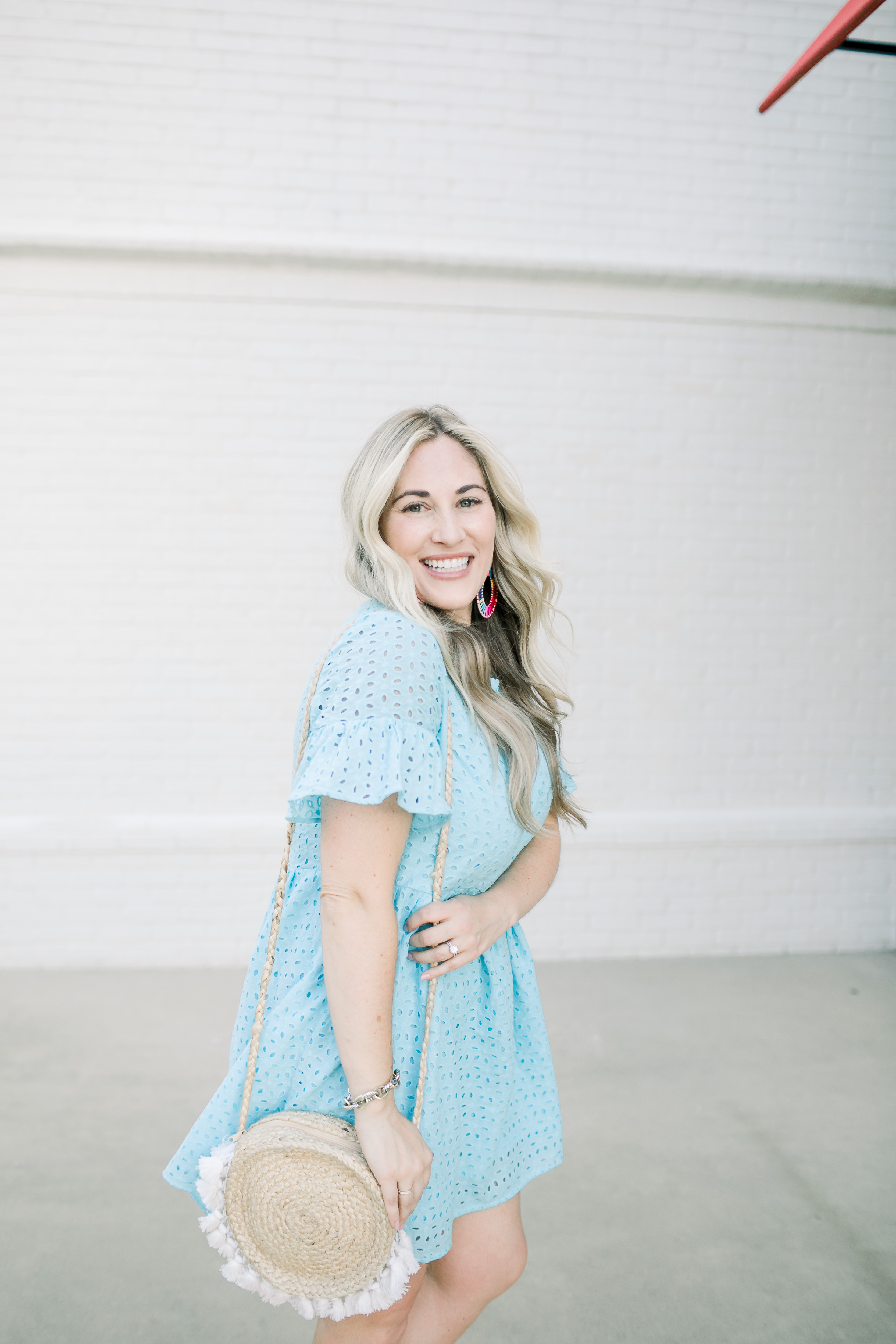 Shop my Summer Style Look:

Good morning y'all! I've been dying to share this cute little $20 dress with y'all since the moment I got it in the mail! It comes in 3 different colors (including white), and I thought this shade of blue was just SO pretty! I love the eyelet design and the flounce sleeves. It is definitely a great spring and summer dress. Paired with a denim jacket like today, it would look great in our Memphis weather for at the least a couple more months.
Dresses will always be a favorite of mine, especially in the summer. They're just effortless! Well…except when it's an outing with Leighton. After almost 5 years, I've learned it just doesn't work to wear a dress around her. = ) She'll ask me to carry her, and the next thing I know my dress is hiked up in the back. Another thing I can add to the list is zip-up bikini racerback tops…or probably any kind of zip-up item like a skirt. Kids just can't resist. There's a good blooper for you today. = )
I hope everyone is having a great week so far. Let me know your favorite summer style outfit to wear this season, and let me know what posts you would love to see on the blog soon in a comment below!
I'm working on a great mom friendly outfit post too. Happy Tuesday!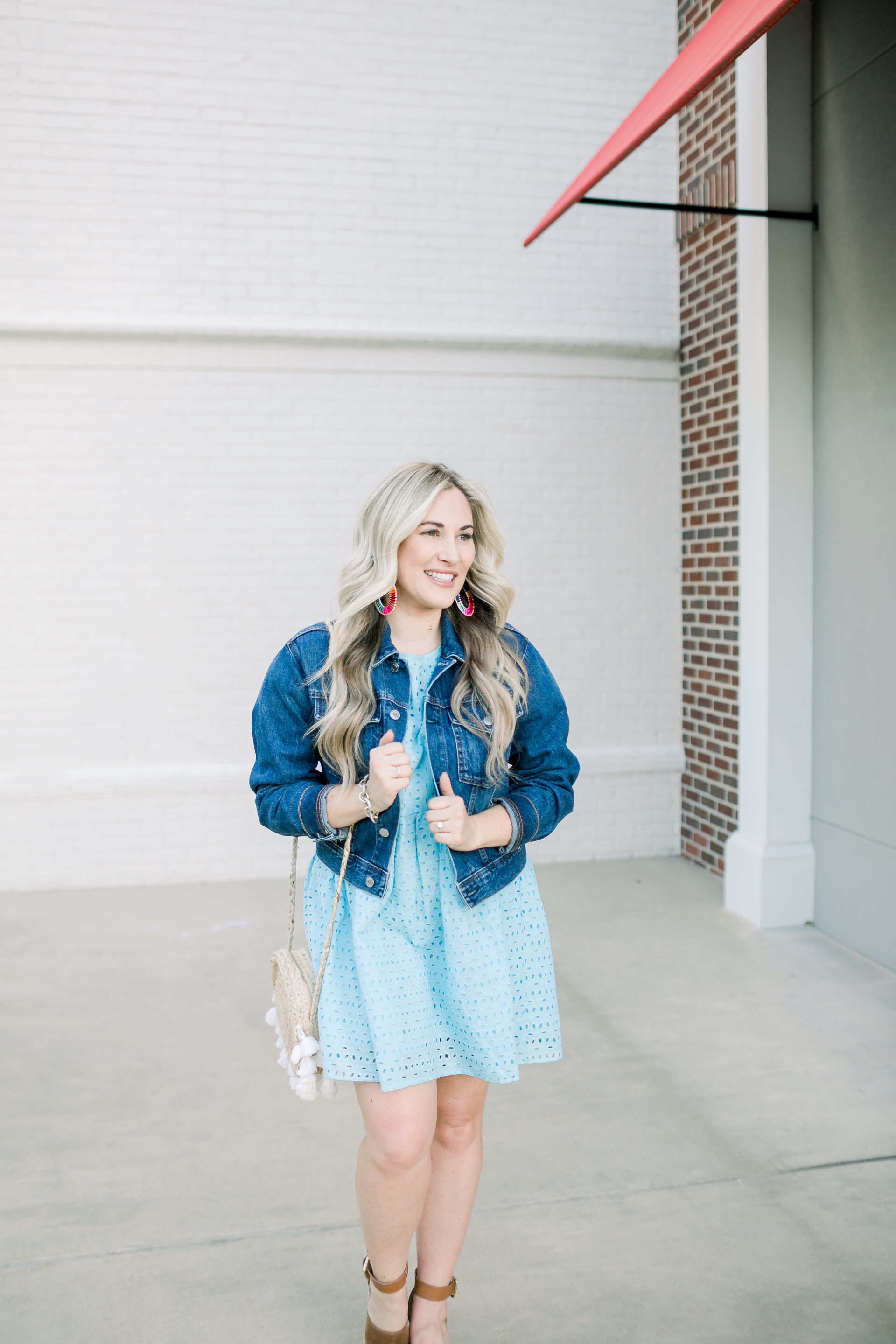 Shop my Summer Style Look: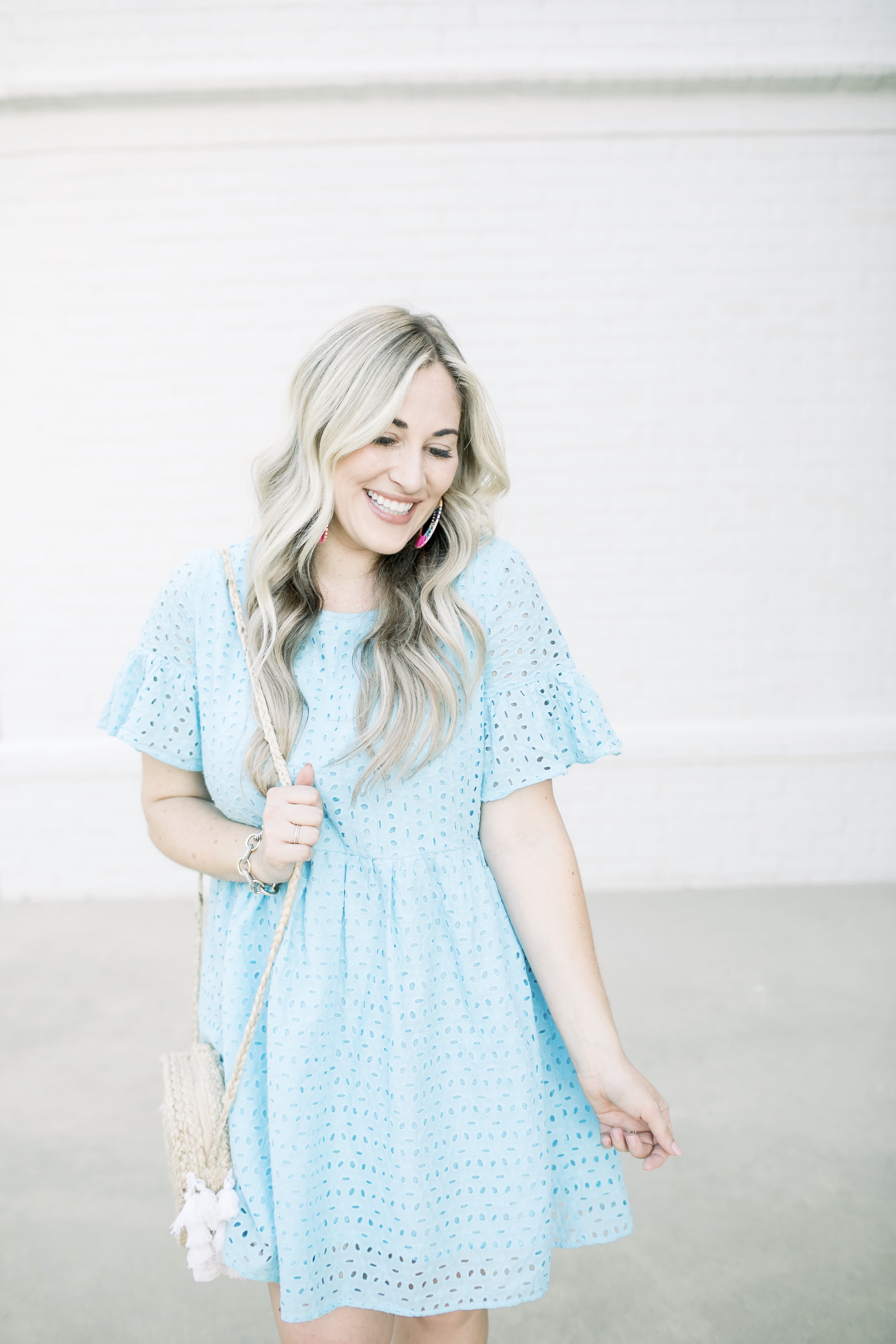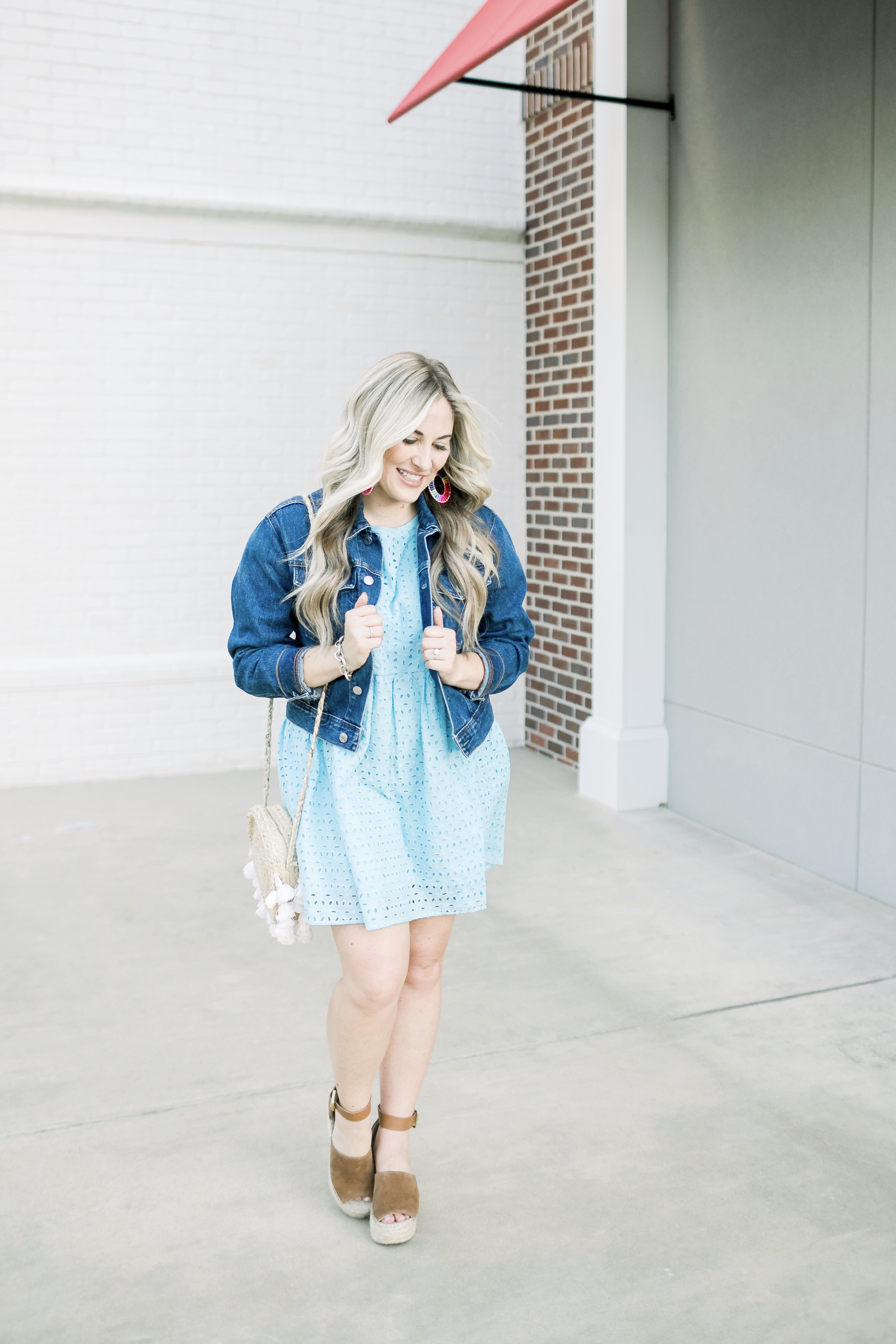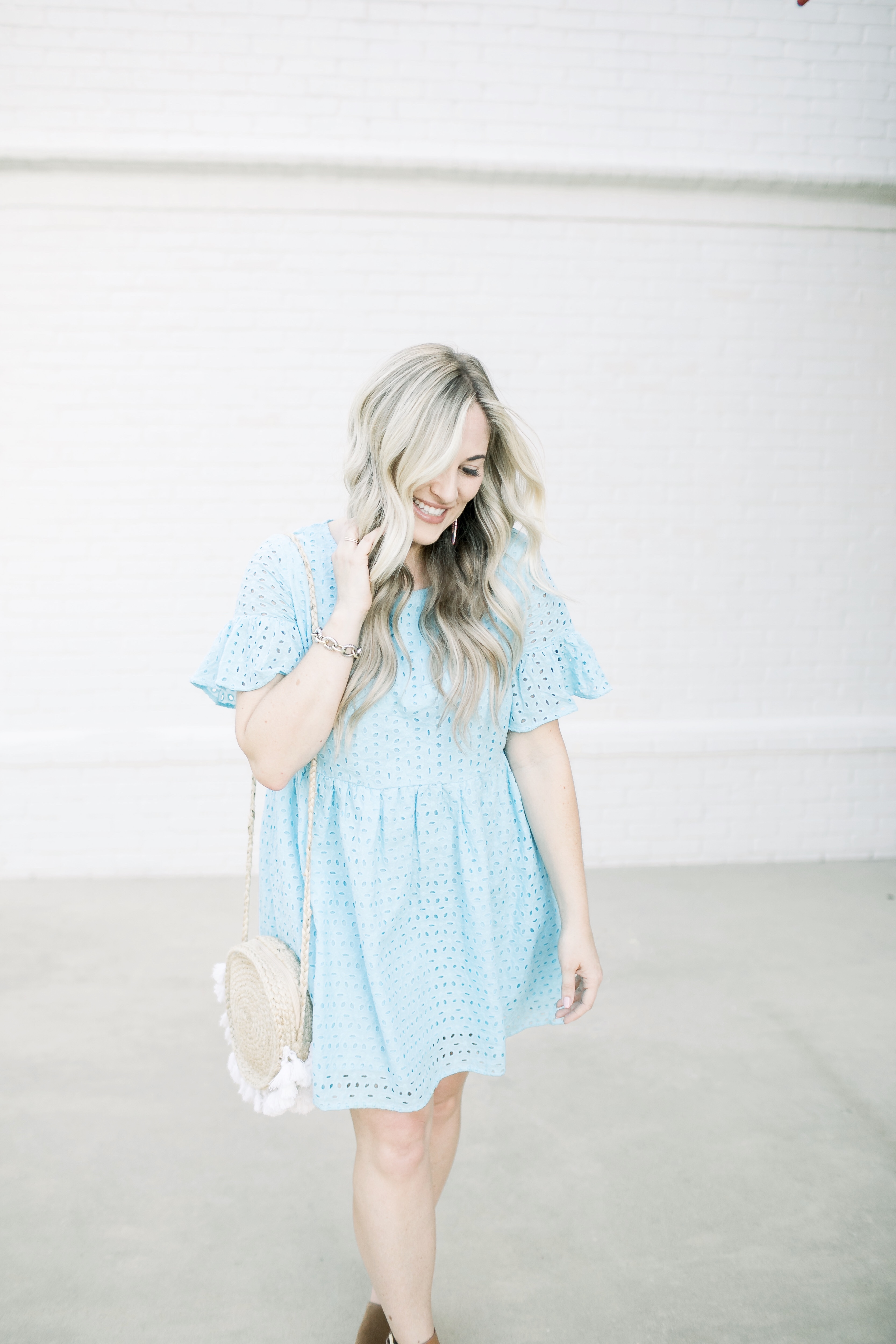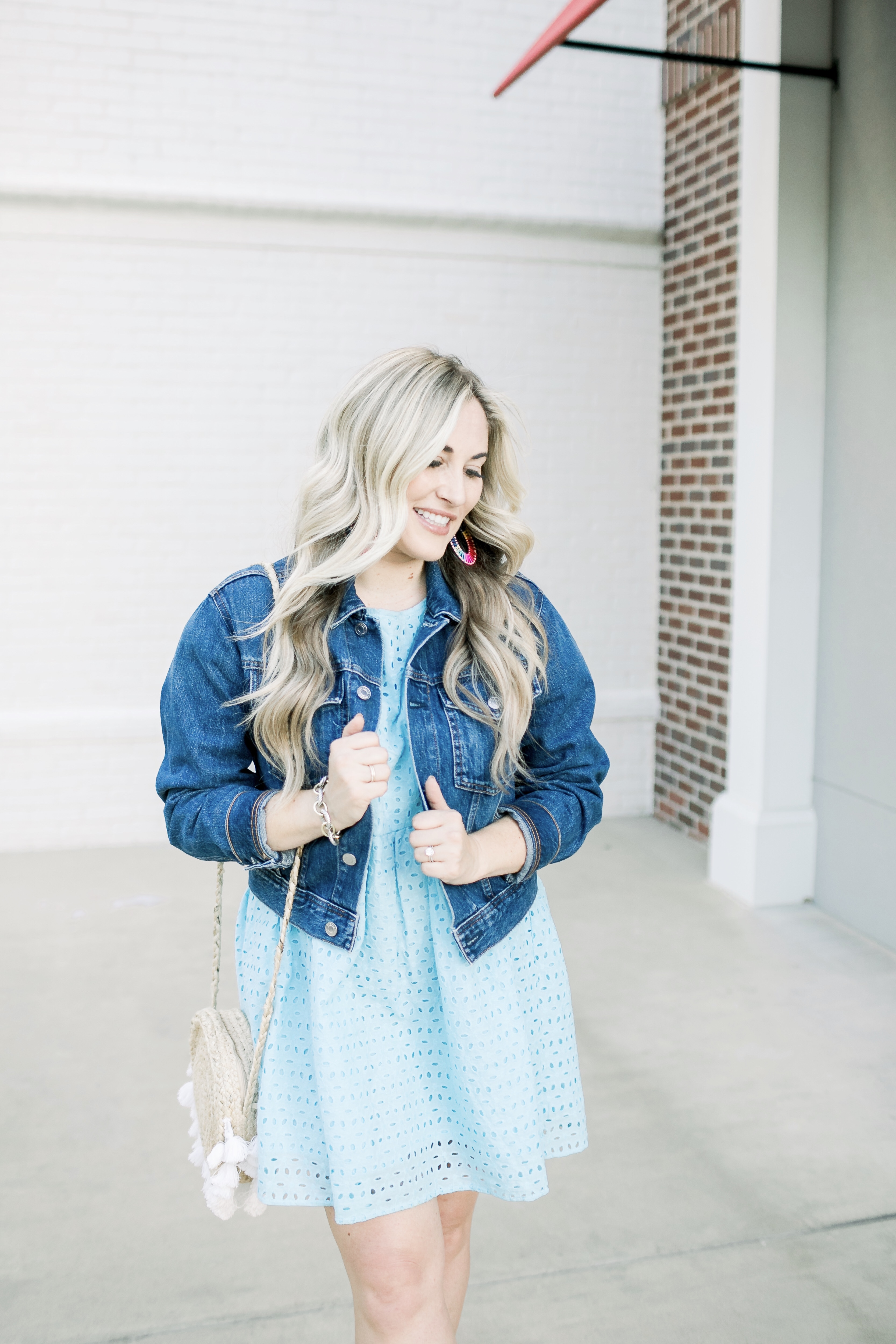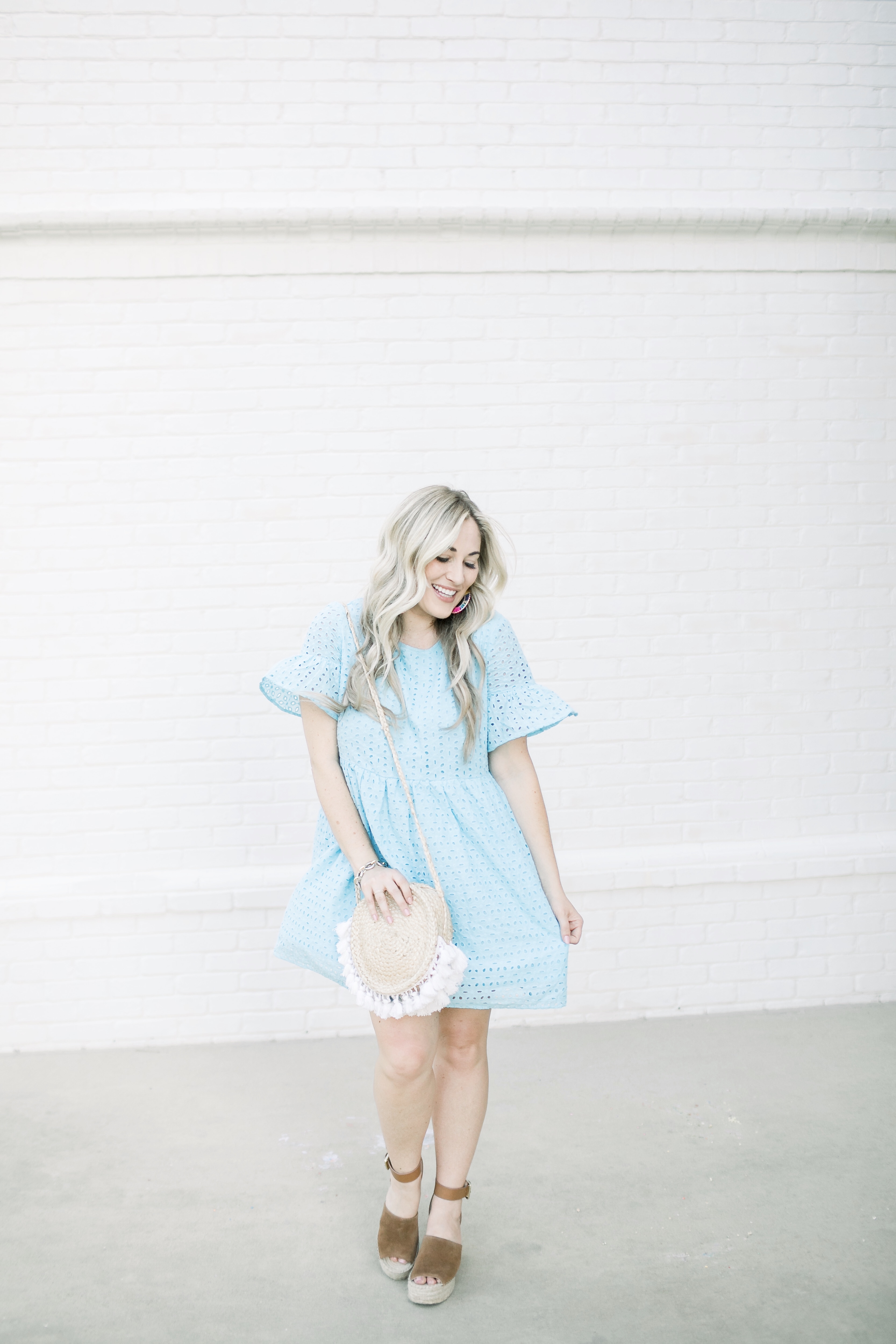 Shop my Summer Style Look:

FREE DAY
Walking in Memphis | The Fashion Canvas | Just Live Joy
~~~
The featured bloggers are Avec Amber and Mom with Style because we loved their Summer Sandals from last week's linkup!
Add your link below and make sure to follow the theme for your chance to be featured on our blogs.