This post is sponsored by Physicians Formula, but all opinions are 100% my own. Thanks for helping me to support the brands I love.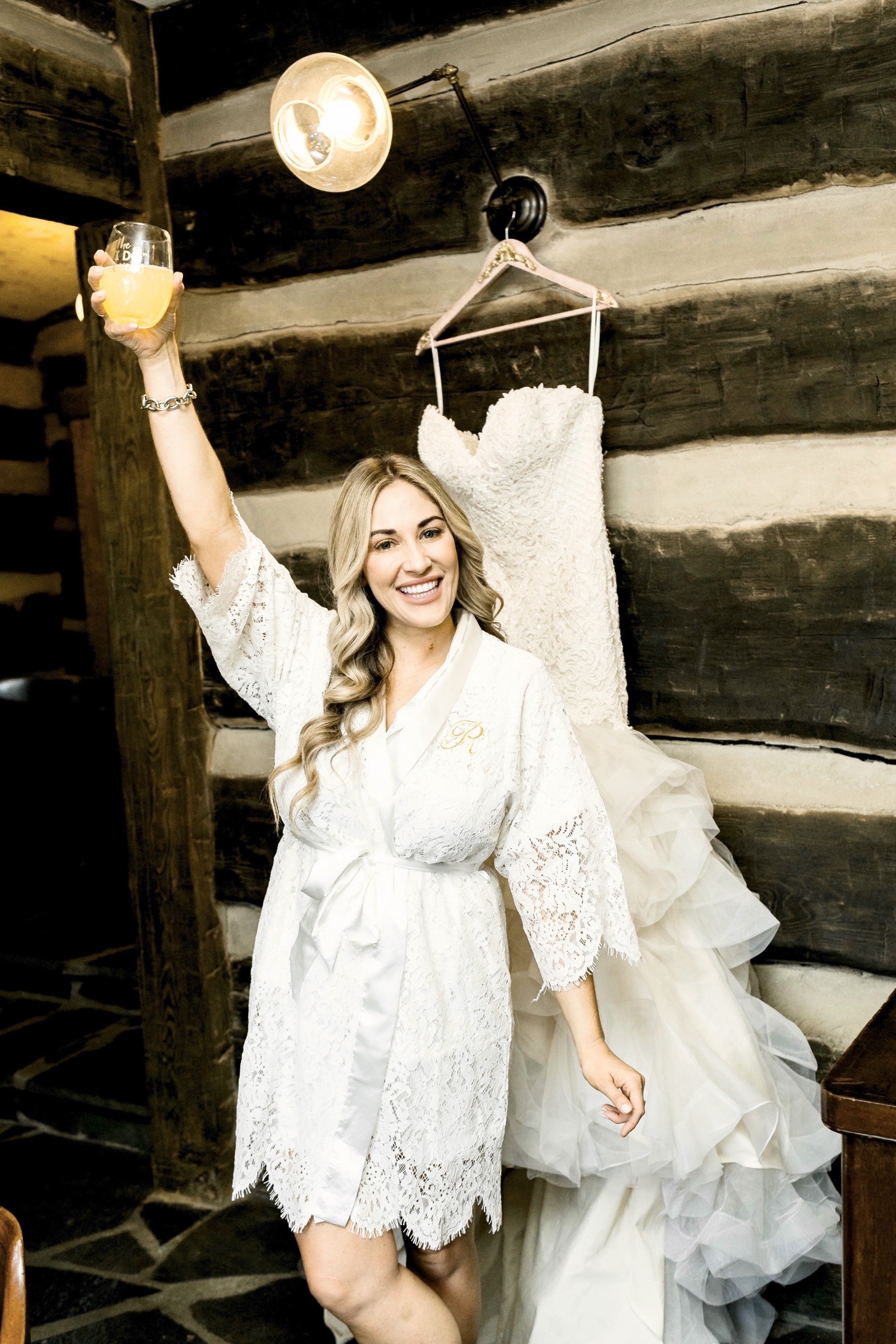 SHOP THESE PHYSICIANS FORMULA PRODUCTS:

Y'all have seen me talk about Physicians Formula before around here. I've chatted about a really great spring makeup routine, my favorite makeup for fall, some favorite lip shades for fall, and then I've also shared the best matte lip color. Physicians Formula is such a great brand for many reasons, but I personally love it for its versatility.
They have an amazing new Organic Wear collection that I recently tried out this year, they have some great bronzing products, some great bold colors and everything in between! I love that no matter what you're looking for, Physicians Formula has it, and they have it all at such great prices! There is no need to spend a ton of $$$$ on makeup!
For our wedding, I decided to have my sister do my makeup. First, I thought it would be nice to have someone I knew and trusted. It would also save money and be more convenient. My sister and I are 4.5 years apart but have pretty similar styles on a lot of things. Just like me, she doesn't typically wear a lot of makeup, but she does love to do a bold eye, and I never do eye makeup. I thought it would be perfect for her to show me a trick or two for a natural bridal makeup look!
I ended up testing out 2 different bridal makeup looks using Physicians Formula for my wedding. I wanted something that was really natural looking but still looked a little different from my every day makeup look. The last thing I wanted to do was to not look and feel like myself, but I definitely wanted to look a little more done up and glam than I look in everyday mom life. And these products really helped me achieve just that!
We did a trial run-through a couple weeks before the wedding.
Natural Bridal Makeup Looks:
For this first look, I decided to try out a bit of a bolder look that brought a little more attention to my eyes and lips. I did a smokey eye with a brighter lip. The products I used for that were:
Butter bronzer in Sunkissed
Organic wear nourishing lipstick in goji berry
Organic wear brow shaping gel Rosé All Day Oil-Free Serum
Organic wear natural origin mascara
I really loved how bold this look was, but after looking at it and pictures of it, I decided I wanted something a little more subtle and a little more natural looking. Wedding or event tip – this is why you do a trial run through! Test your hair and makeup out before the event. Look at it from every angle to see how you like it and take pictures so you can look back and also see how they turned out. Sometimes things can look so different on camera!
For the final wedding day bridal makeup look, we decided to do a little more of a bronzed, glowy look. I think a lot of the colors were fairly neutral, but I feel like my eyes still popped. And we still used all the same products. I just swapped my lip color out for Organic wear nourishing lipstick in buttercup. I love this matte lipstick color! And we lightened up the eyeshadow color a little but used more contrasting colors to darken the eye as we moved outward instead of such a dark, bold brown color.
This look is what we decided on for wedding day and I am so happy with how it turned out! My sister did such a great job, especially with the eye makeup! So many of the Physician's Formula products are super versatile, making them the ideal brand for any occasion from day-to-day wear to special occasions like wedding day looks! Plus…they won't break the bank! Have y'all tried Physicians Formula products? What are some of your favorite products? What makeup look did you go with for your wedding?