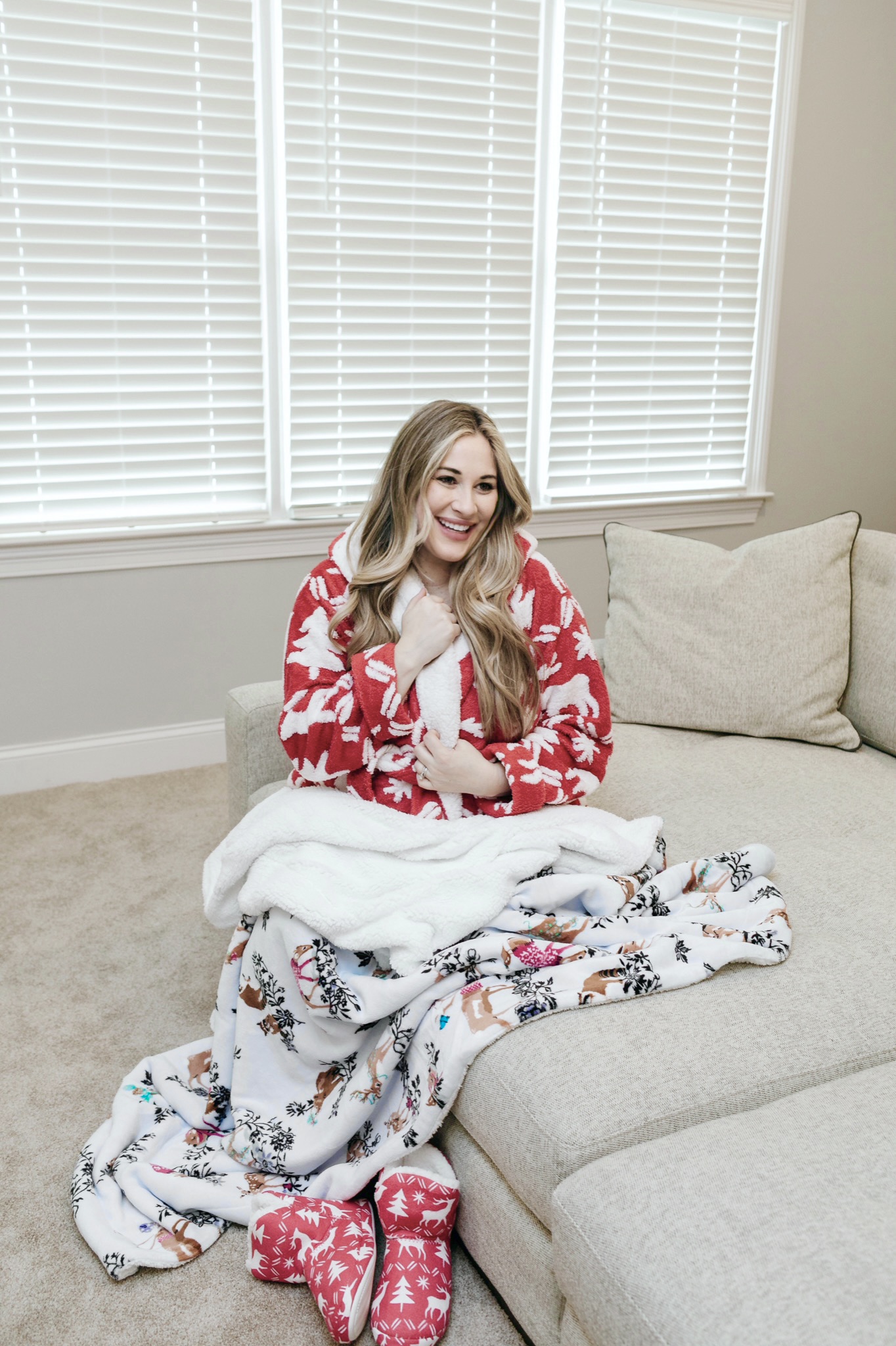 The holidays can be a rough time. There is so much to do and so much chaos that can often surround this time of year, and it can be stressful! I've always seen self-care as such an important element of life, but especially in those seasons where there is extra stress.
Now that I'm a brand new mama again, and with the holidays coming, I know it can definitely be easy to feel the stress a bit. Today, I wanted to share some holdaiy self care tips with y'all that you can easily incorporate (and even prioritize) during this festive season.
Top 5 Holiday Self Care Tips
Be honest with yourself, your friends and family about how you feel
If you're feeling overwhelmed or overloaded, being honest about those feelings is the best place to start. Letting yourself feel that, first and foremost, is most important. Then, letting your family and friends know that you're feeling a little overwhelmed and maybe need a break is helpful for everyone. Your friends and family won't have to guess at why you're seeming on-edge, and you won't have to pretend or hide your feelings when everyone is in the loop.
Get plenty of sleep and rest
Everyone knows that being rested is just good for the soul. I don't think this one needs a ton of explanation but seriously…try to get a good night's rest, and even sneak in a nap when your in-laws are around to care for your littles! Feeling rested will help you feel like you again!
Make time for exercise
Do y'all remember this quote from Elle Woods? "Exercise gives you endorphins, endorphins makes you happy. Happy people don't kill their husbands!" Lol, it's true, y'all. Fitting in even just 30 minutes of light exercise will help to clear your head and release some of those endorphins to help make you happier! Head over to my Holiday Honey Hustle Challenge post to learn about how me and some of y'all are fitting in exercise this month!
Learn to say no. And I nce you make a plan follow through with it
It can be so easy to try and agree to everything. As women, in today's day and age, it's easy for us to think we should be able to do it all. But that's honestly just not possible. So, once you make a plan to only go to 2 places on Christmas Day, stick to it! If you've decided not to go anywhere at all, stick to it. Learn that "no" is an entire statement, and you're allowed to tell people no every once in a while.
Do something for yourself
Go get that manicure for the holidays, go pick out a new dress, get your hair done or just take a day to do nothing. Spending time on yourself is not…I repeat NOT selfish. You cannot pour from an empty cup. Understanding that and giving yourself permission to take a mama time-out will do wonders for your mental health, especially this time of year!
I want to know how y'all are trying to prioritize yourselves this time of year! Do you have some holiday self care tips to share? Let me know in a comment below!