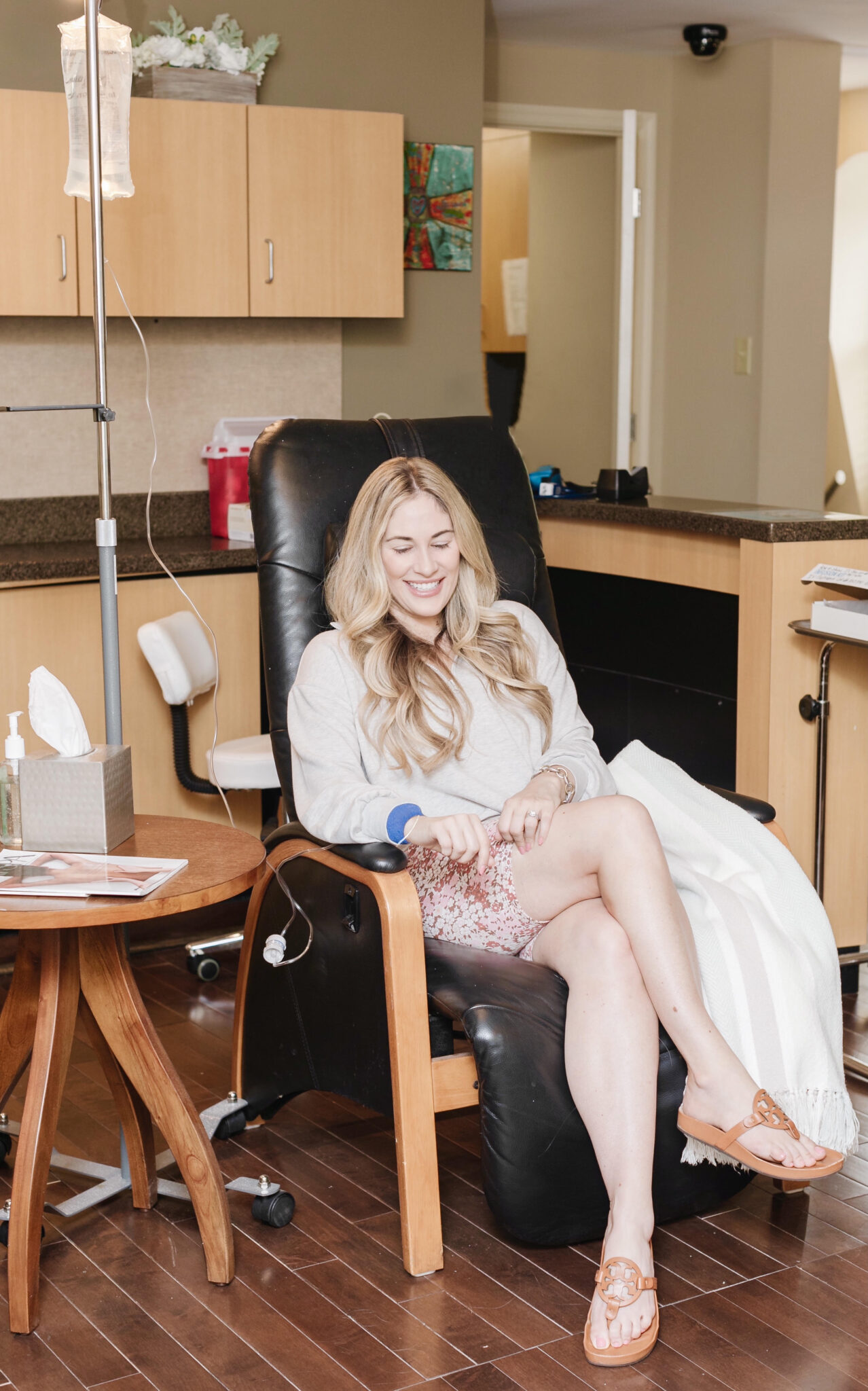 Y'all know I love a good beauty treatment. Not only is it important, but it is self care! You can't fill up others' cups until you fill up your own. And trust me, you want to take care of your skin and your body RIGHT NOW before it's too late. You'll wish you had later! It's the only one you've got. = )
You might remember that I talked a little bit about Ivy Spa's new IV hydration therapy in this post here. After y'all read that post, you had loads of questions about what exactly it was and how it worked. So today, I wanted to answer some of those questions for you!
IV Hydration Therapy 101
First and foremost, everyone wants to know, "what the heck is an IV hydration therapy?" It's more or less exactly what it sounds like! It is a treatment or therapy that is given via an IV in your arm. This IV is packed full of vitamins, minerals and amino acids to help heal and hydrate your skin. An IV therapy can help boost your immune system, minimize inflammation and scarring, strengthen your body with antioxidants, and it helps to improve the look and feel of your skin all-around!
During my appointment at Ivy Spa, I got the Rise & Shine IV treatment. This treatment is great for moms because it's made for those short on sleep, haha! It sounds like it's right up our alleys, right?? It has added Vitamin B6 and Magnesium Chloride which is great for so many things. It will replenish your electrolytes, re-hydrate your body and boost your energy levels in just a few minutes.
If you're short on sleep or staying hydrated, these situations make your body suffer from shear dehydration, putting your cells at risk of sickness. This is why you feel groggy and unmotivated to do anything when you feel like this. And if your immune system isn't at its best, it's not doing its job to properly fight off germs and viruses.
I immediately felt much more refreshed and full of energy. Being postpartum, a mom and breastfeeding, I am pretty used to feeling dehydrated, hungry and having a headache. After the IV, I felt great! I also started adding magnesium into my daily vitamin regimen since I noticed how great it made me feel from the IV, and Veronica at Ivy Spa recommended it.
IV treatments are a really easy and fast way to replenish your body, re-hydrate your skin, detoxify your cells and keep you looking and feeling really great! If you're local to the Memphis area, I highly recommend making an appointment at Ivy Spa to get one of these IV treatments!
Have y'all ever had an IV spa treatment before? What did you think about it? Let me know!