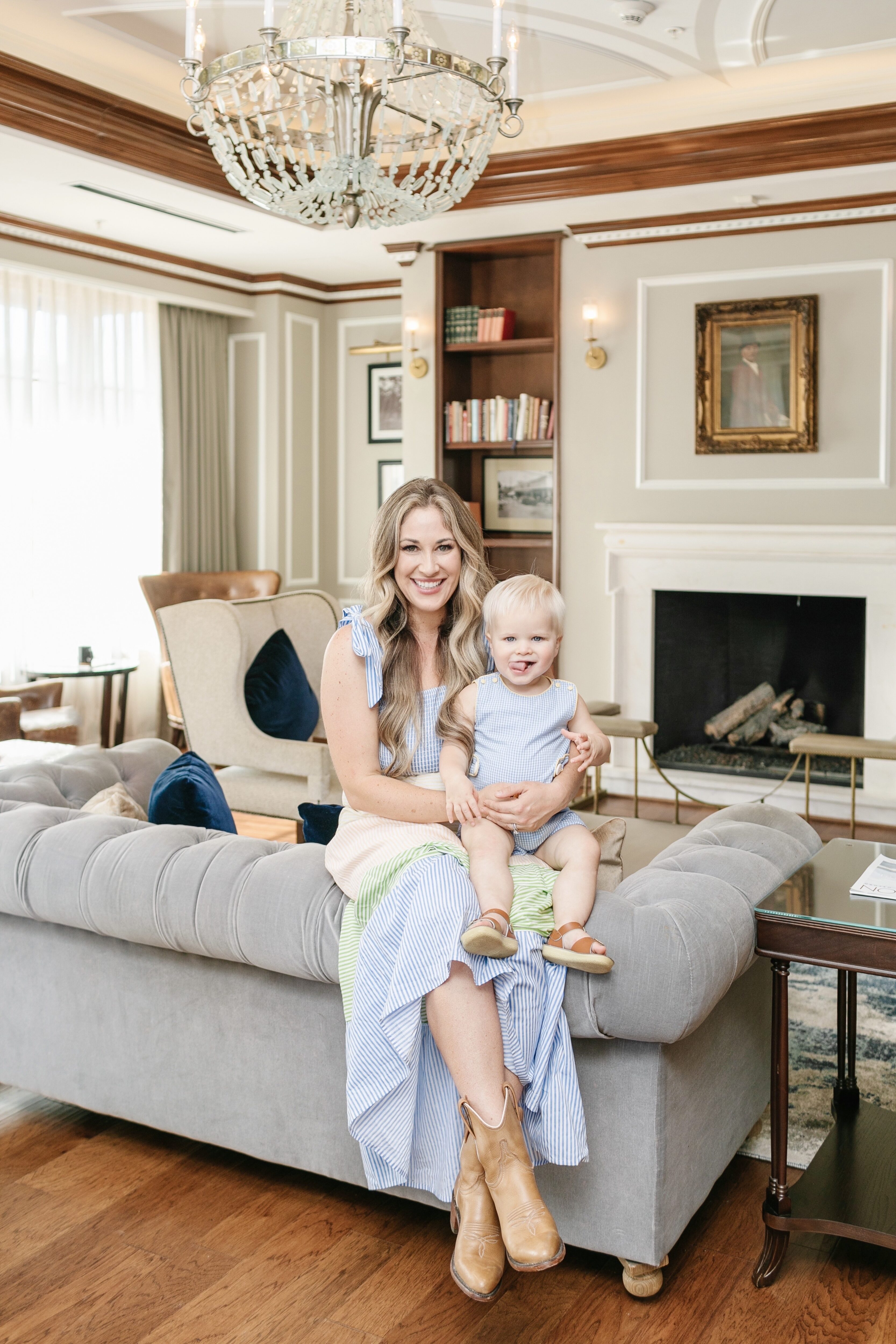 Shop the Look

Last week we headed back to Oxford, Mississippi for a short little staycation. We usually make the hour drive a few times each year, and we always have the best time! Every time we go, there is always something new for us to explore.
We have been excited to come back, and are thinking of even planning a trip this fall when it cools down a little too. Think of how pretty it will be when all the leaves change colors! You might remember our last trip here last summer, and today I'm sharing some more great family friendly things to do in Oxford.
Tips for Traveling to Oxford
1.) Buy some books at Square Books Jr. We absolutely love this bookstore in Oxford! Not only do they carry great books for the kids, they also have a great selection of really good toys (that don't have batteries!) From trucks to coloring sets to stuffed animals, we always love their toy selection. And their book selection is even better! We always stop and grab books for each of the kids each time we are here.
This time Grayson picked out That's Not My Train. The girls used to have the book from the same author, That's Not My Mermaid. Grayson has been pretty inseparable from his book since getting it last week. No matter what subject matter your'e looking for, you can find it here.
2.) Pick out the kids some outfits at Neilson's. This store is a favorite of ours, especially for their kids' clothing selection. They carry some of my favorite brands of kids' clothing and shoes from Egg to Mud Pie to Native and more. And they always have some great pieces on the sales rack too!
3.) Play outside at the Grove. We headed over to campus on the second morning of our trip and pushed Grayson around in the stroller. After strolling around for a while, I let him run free and he loved it! He would have walked all over campus and the Grove if he could have! It's such a gorgeous campus too.
4.) Grab lunch at Lamar Yard outdoors. We first took Leighton here last year and loved it! Not only was the food so good, it was perfect for families and kids. Grayson loved running around and not being stuck in a high chair the entire time at dinner. It was super family friendly!
What To Do & Where to Stay in Oxford, Mississippi
5.) Take a tour of Rowan Oak. This is always a must on our list when we're in Oxford. William Faulkner's house is just stunning both inside and out. It's perfect to take a tour of and then walk around outside too.
6.) Go on a hike at Bailey Woods Trail. While you're at Rowan Oak, throw the baby in a baby carrier or a stroller and go for a little hike or walk on this trail. It is one of my and Matt's favorite trails. It is all wooded and covered, and is just so pretty through here. It's also short enough that kid's won't get exhausted before you barely even get started.
7.) Visit one of Oxford's great parks like Avent Park or Bailey Branch Park. Oxford has several great parks with plenty of green grass space and playgrounds too. We went over to FNC to play tennis, and they have a park, Bailey Branch, right there too to keep the kids entertained.
8.) Stay in one of Chancellor's House's spacious rooms. My favorite hotel in Oxford, Chancellor's House, has several suites that lead out to the terrace on the second level. They are perfect for families. Grayson loves to take in a view on the terrace in the morning, and it's great to let him stretch his legs.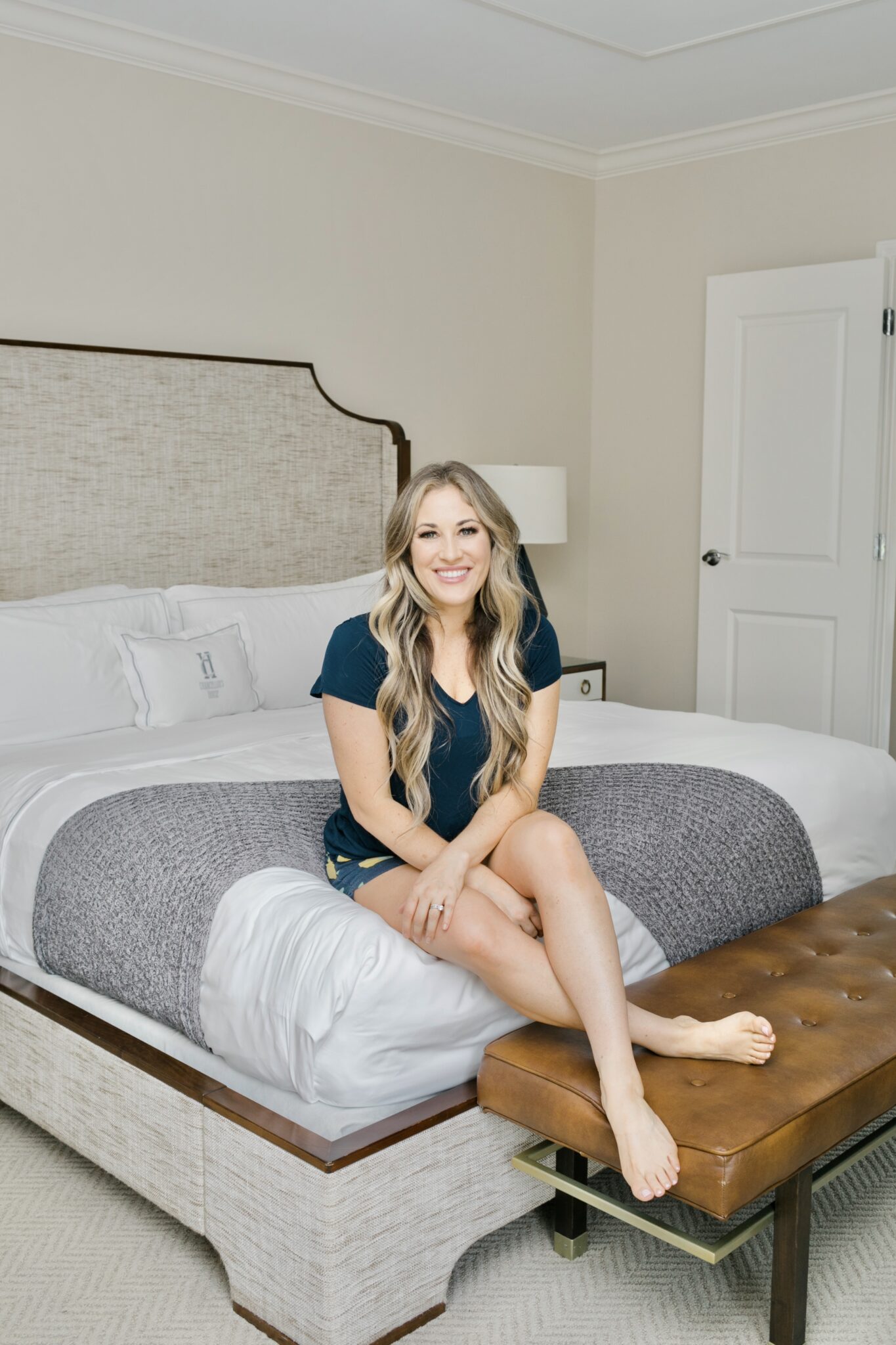 We always stay in one of the suites that has a living area too, and it's perfect for a busy toddler! After bedtime, I can watch some tv in the living room or on the terrace while still right there keeping an eye on the baby. It's perfect!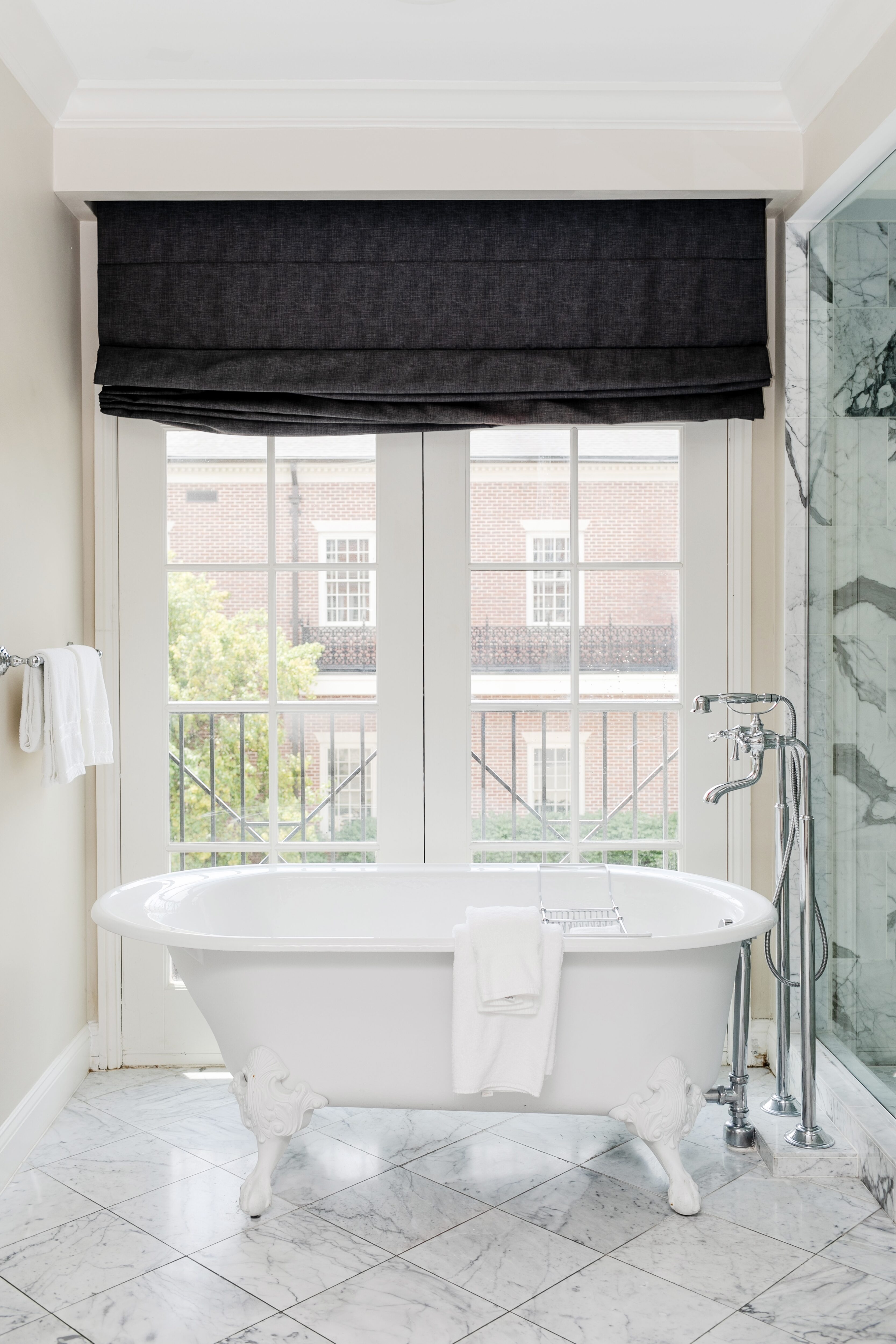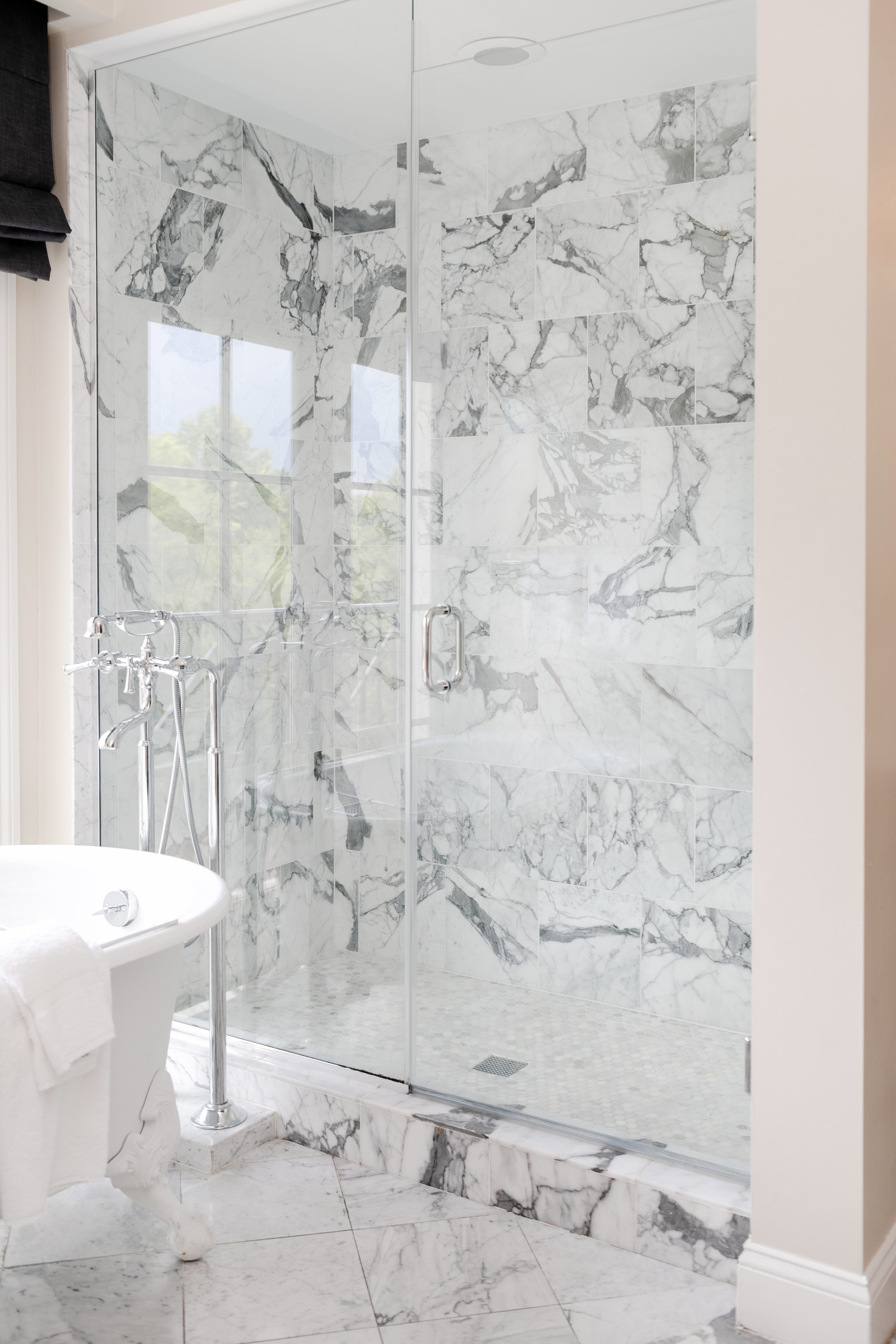 9.) Grab dinner out on the patio terrace at Chancellor's House. We love the restaurant at Chancellor's House. I love their shrimp and grits, and Grayson loves everything on the menu. They are so helpful and nice and kid friendly in there too. It connects to the patio terrace outside, and you can even head outside after dinner if you want. When Grayson got stir crazy from sitting at dinner, we just walked around on the patio outside, and it was perfect to kill some time and get some fresh air until bedtime.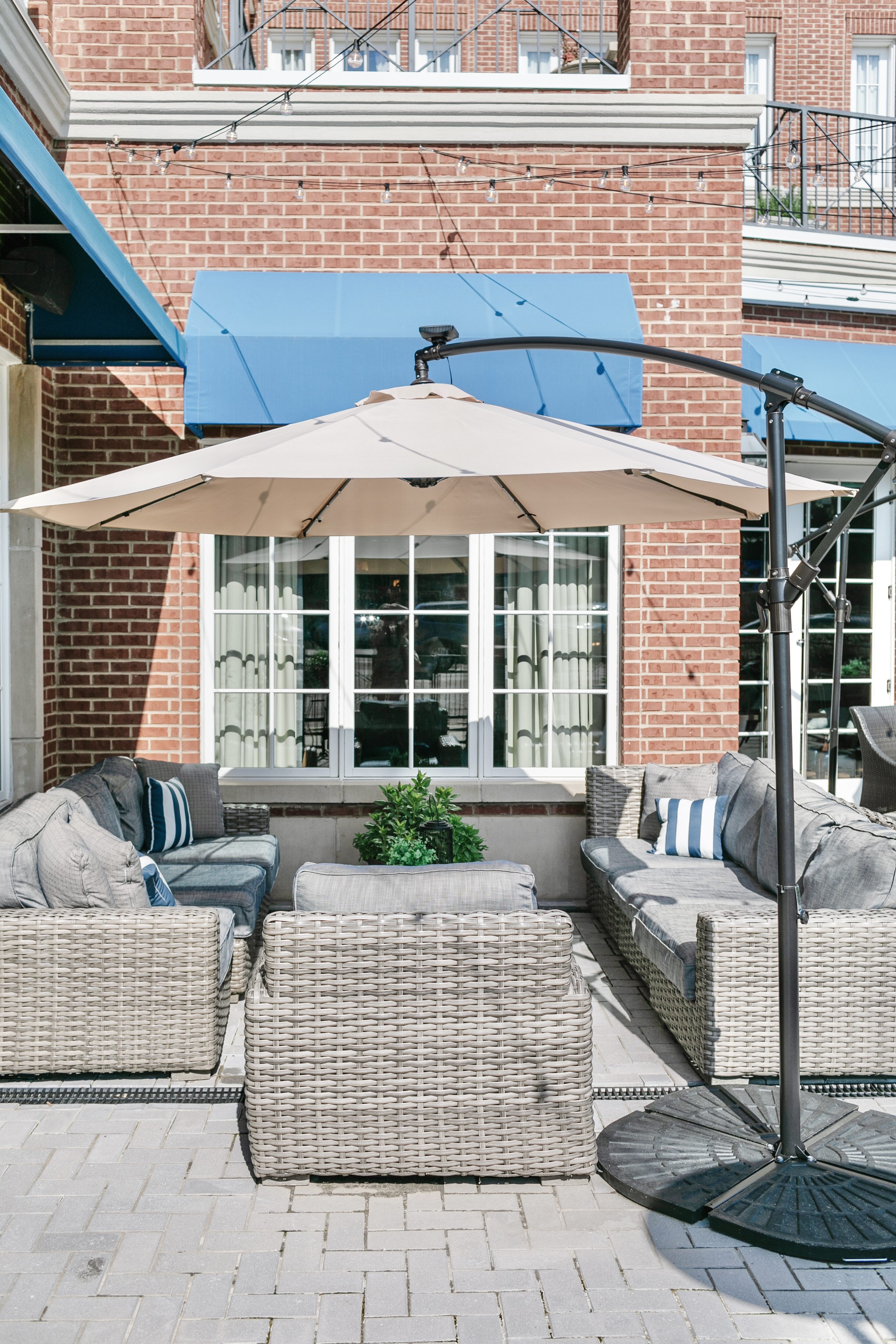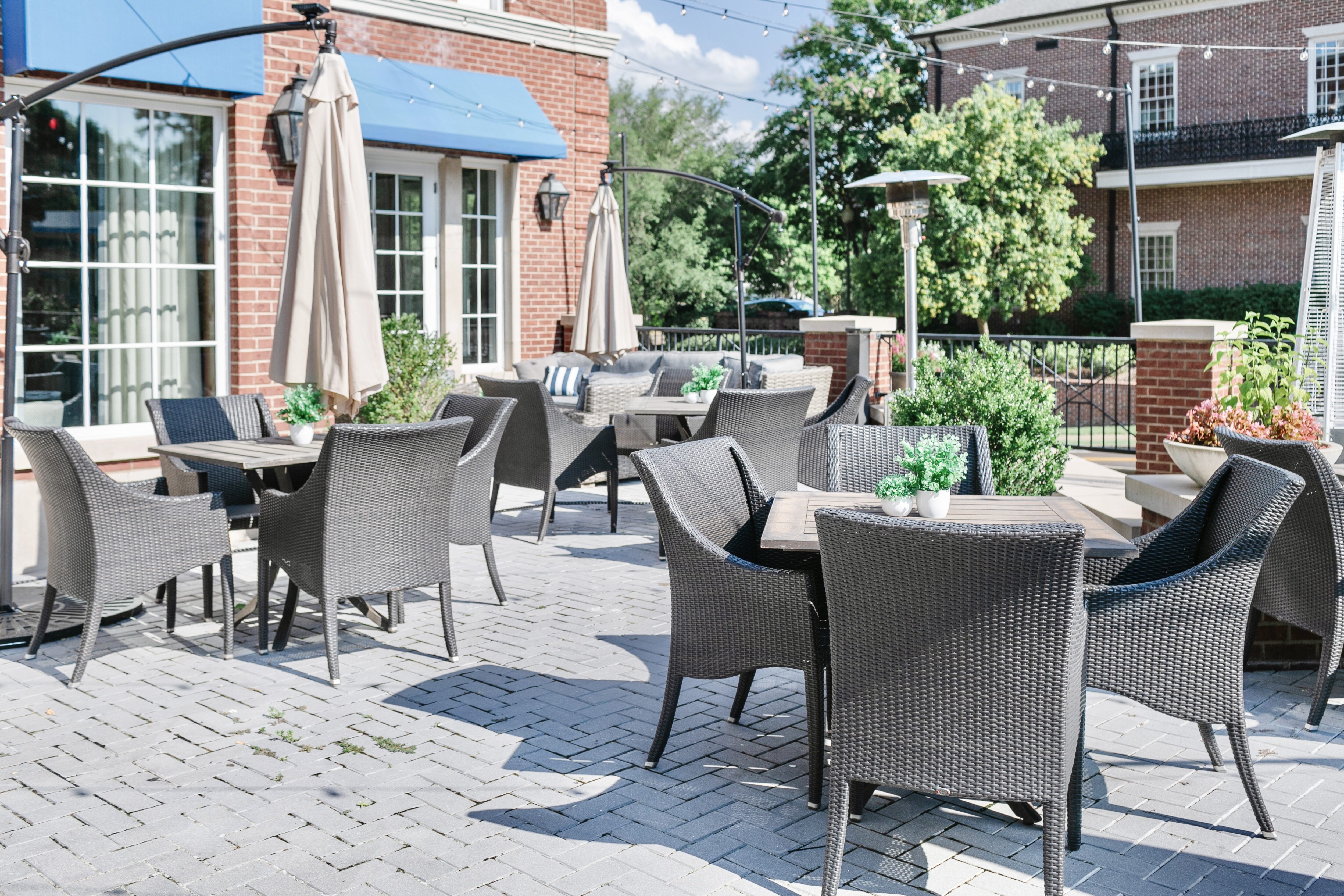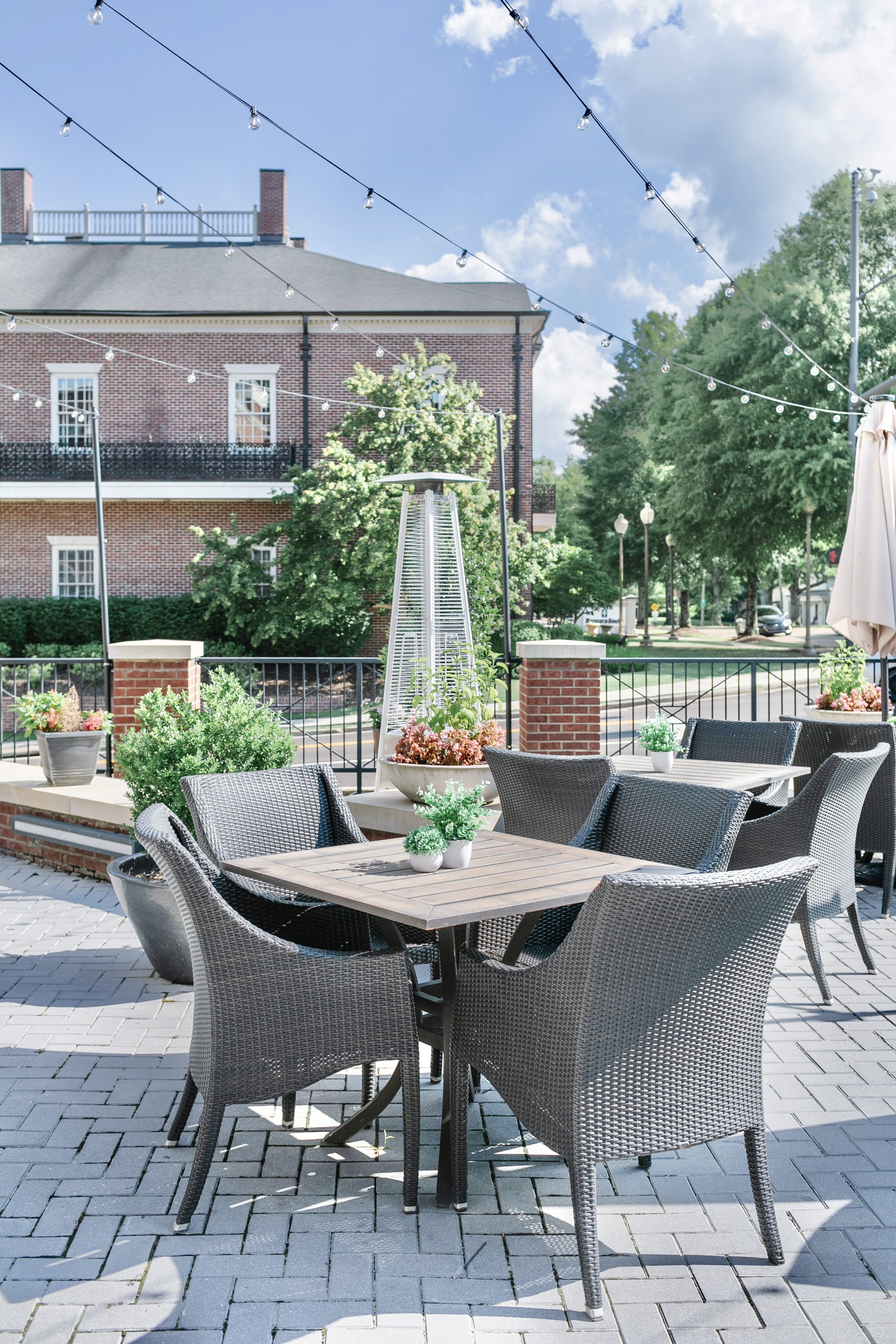 10.) Don't forget dessert at Insomnia Cookies or YaYa's Frozen Yogurt. These are a must! Insomnia Cookies even has gluten free chocolate chip cookies. They are so good! They are open late, and they deliver too!
Have you been to Oxford? What are your favorite places to visit there?