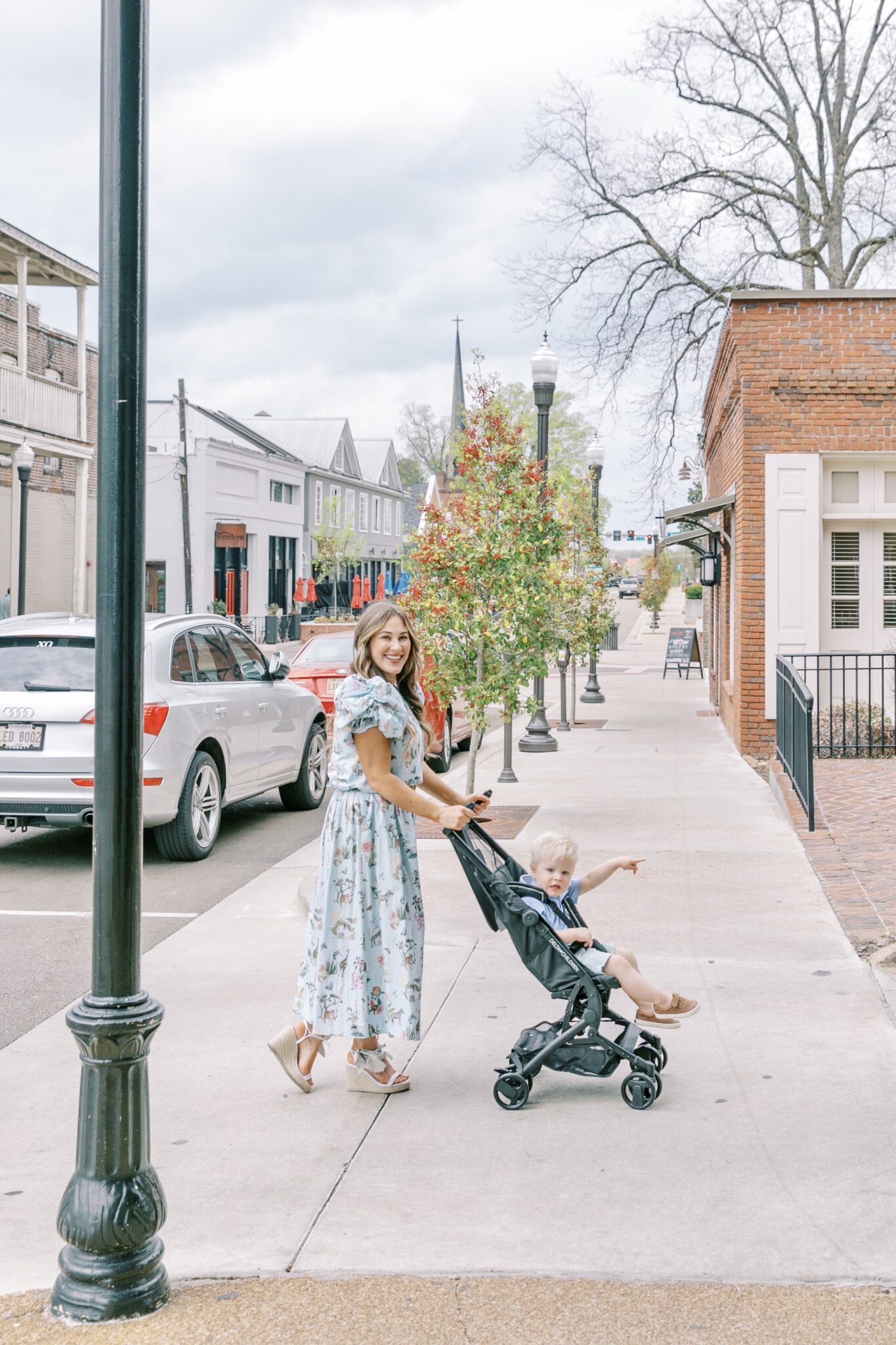 Shop the Post

At only a short 1 hour drive from Memphis, TN, Oxford is a favorite of ours to visit. It's such a short drive, but there is SO much to do there. The town has so many great restaurants, boutiques, and more, and it's such a cute little spot. They have so many great spots right on the square, so it's super convenient and walkable for families with kids too.
You can read about our last visit here. Believe it or not, it was Grayson's 4th time visiting! We try to go a couple of times each year. It's been so fun watching him explore there over the years. And I love how kid-friendly the town becomes each time we come to visit. It's a perfect spot for families and kids! Keep reading for my recommendations on our favorite spots to visit while in town.
We stayed at our favorite, Chancellor's House. We always stay here when we are in town, and it is perfect for large families. They have adjoining rooms, rooms connected to the terrace, and snacks in the lobby (Grayson approves!) The rooms are much more spacious than the other hotels in the area, and it's perfect for families and kids. Keep reading for my recommendations on our favorite spots to visit while in town.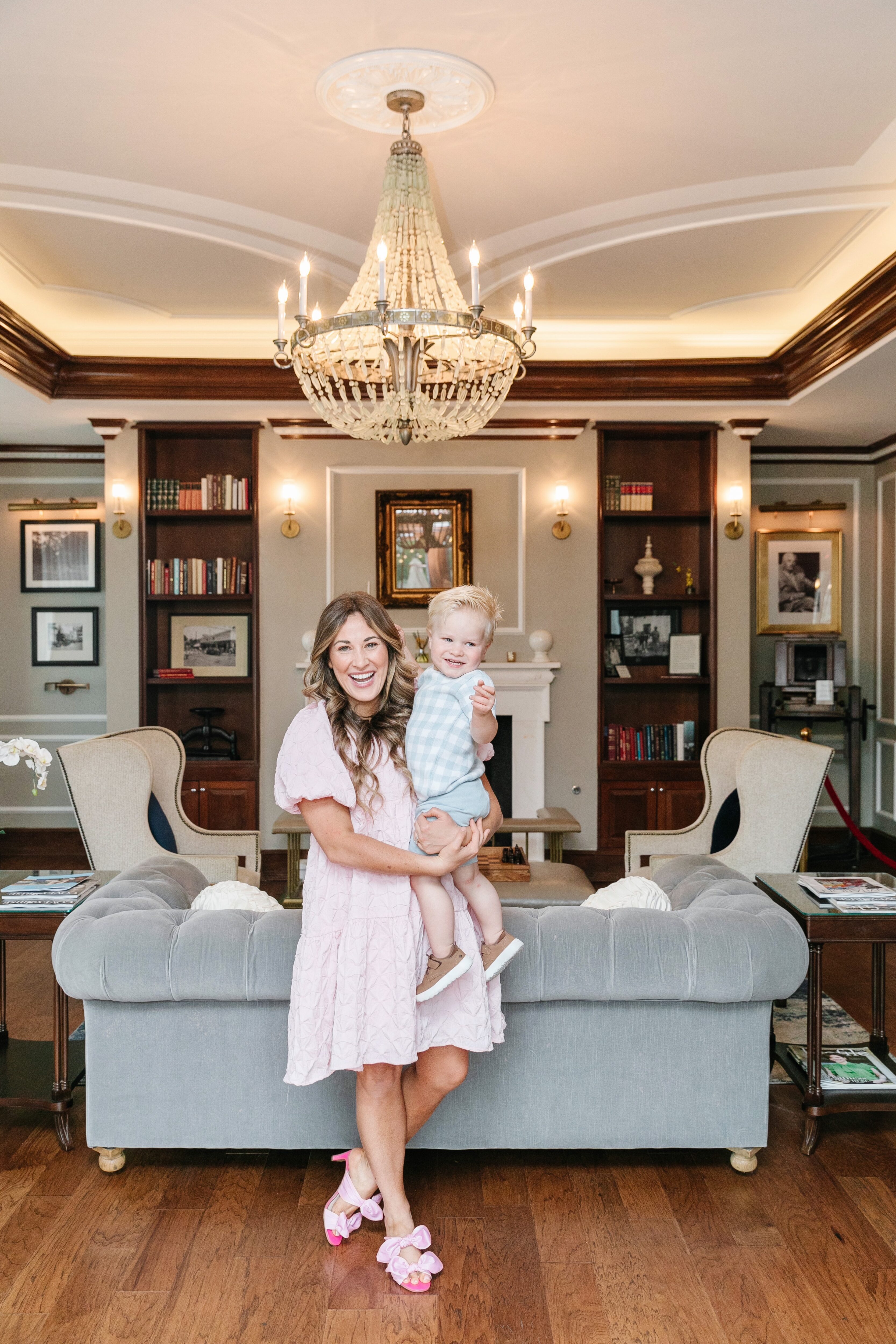 10 Kid-Friendly Places to Visit in Oxford
1.) Walk and shop on the square. I love the square in Oxford. It has so much to offer! From food to shops, you (and the kids!) will definitely find plenty. And for the parents, make sure you stop by Heartbreak Coffee Roasters and grab some coffee to start your day. = )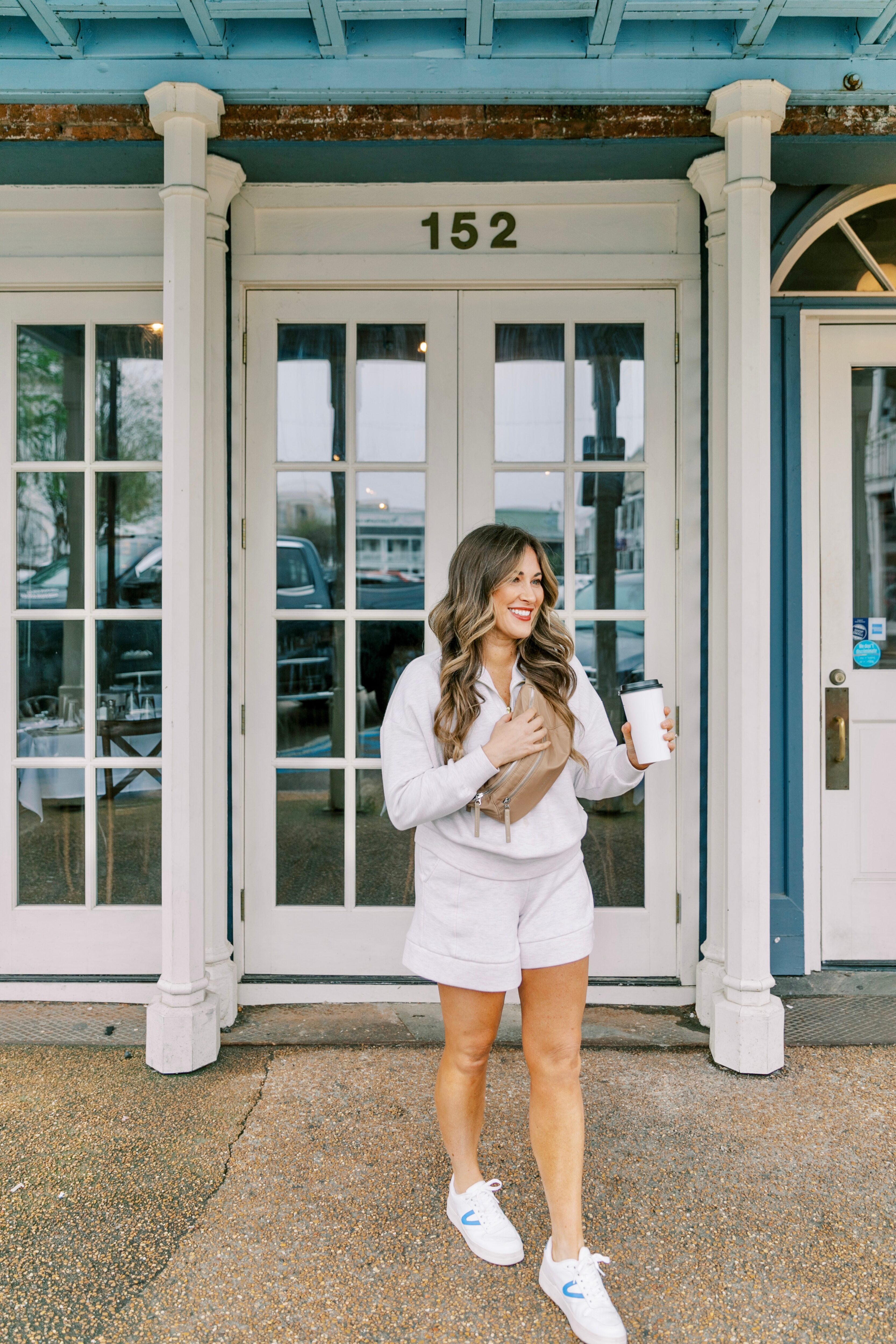 2.) Get a good book at Square Books Jr. This is one of our absolute favorite spots on the square. They also have Square Books for the adults too. = ) But for the kids, they can find such a big selection of age-appropriate books and even some great toys to keep them entertained all weekend long. We left with a garbage truck book and a wooden track crossing and a crane set. They came in handy all week!
3.) Visit Rowan Oak. Grayson loved exploring the house inside in his stroller. And he especially loved playing outside the house and running around all afternoon.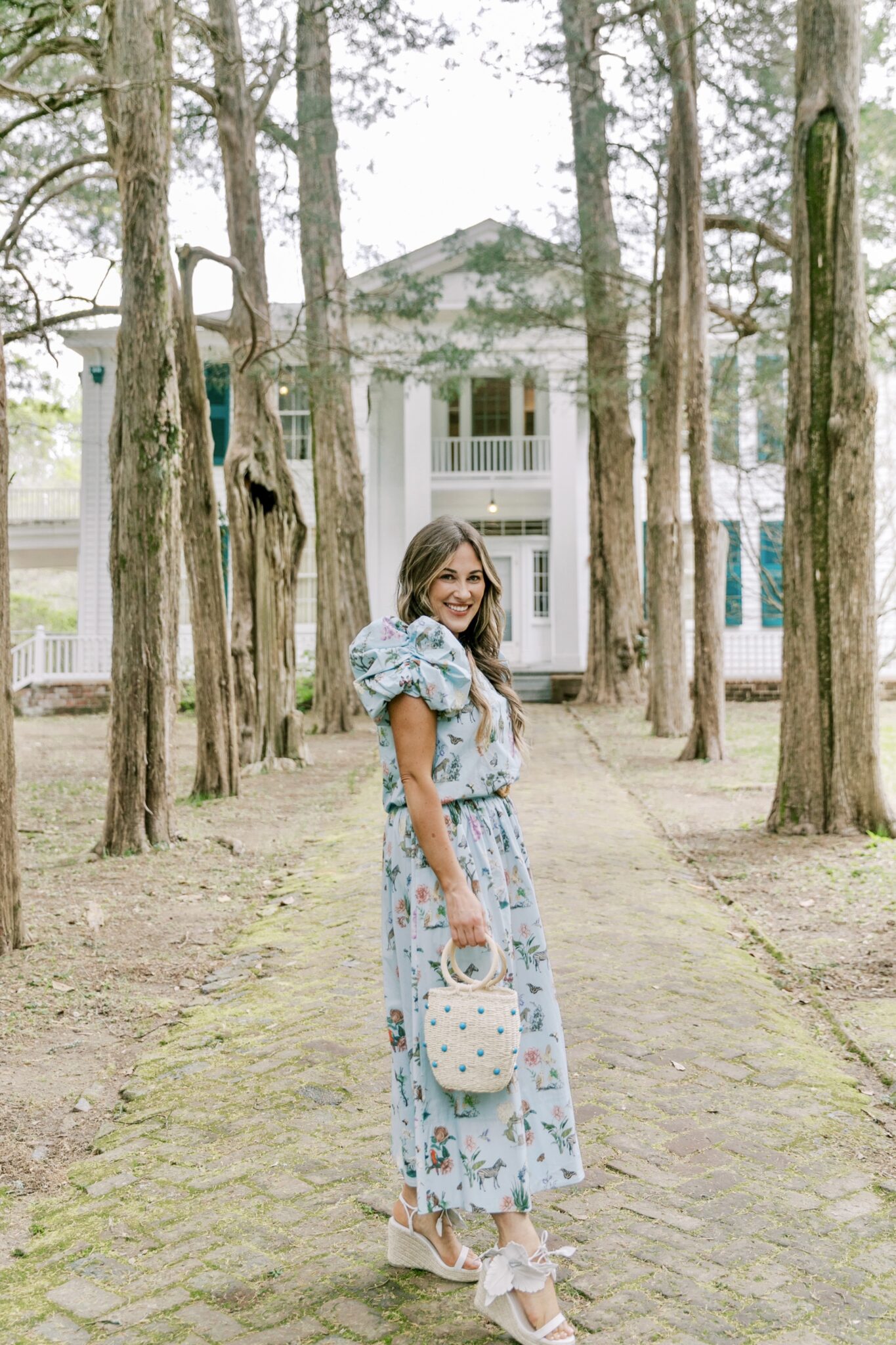 4.) Go for a walk at Bailey Woods Trail. After exploring Rowan Oak, we went on a little walk down this trail. It is a short trail, but it's always one of my and Matt's favorite ones in the area.
5.) While you're exploring the square, go eat lunch at South Depot Taco Shop on the square. They have tons of gluten-free options, and the food was so good! We tried a burrito bowl and some corn tacos with grilled chicken and buffalo sauce and ranch. Yum! Matt's favorite was the bbq tacos. There is plenty of room inside, you order quickly at the counter, and the restaurant is lively so no worrying about your toddler being too loud in here. Win-win!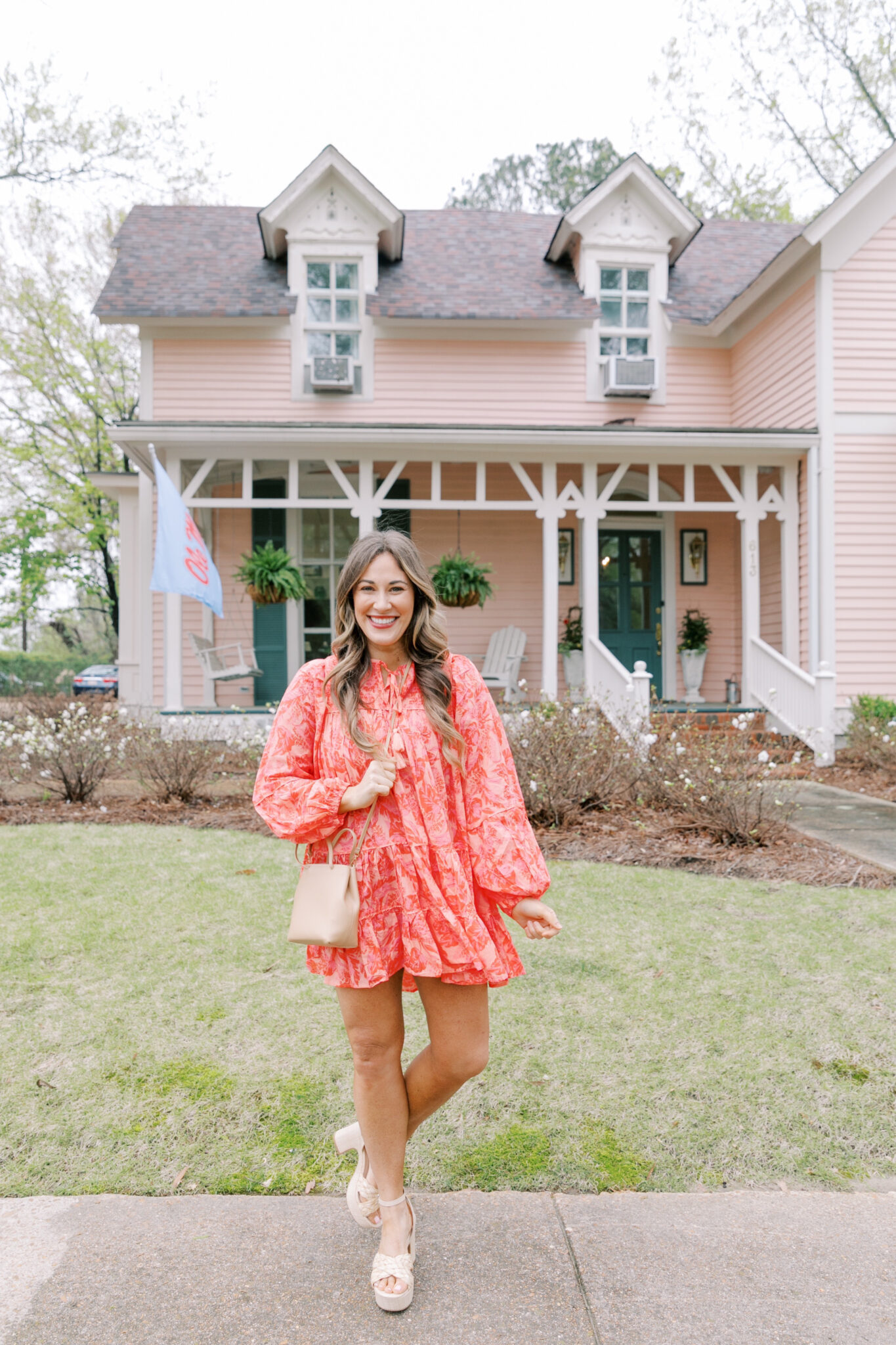 6.) Catch an Ole Miss baseball game. It ended up raining all Thursday night, so we didn't get to make it to a game this time, but we will be back soon for one and cannot wait! Grayson loves baseball games, and this is the perfect spot to take your little ones with you.
7.) Get dinner at Lamar Yard. This is a favorite of ours because of how kid-friendly it is. The food is good, and they have a fenced-in area outside where the kids can play and swing after finishing dinner.
8.) Get ice cream at Oxford Creamery. Grayson and I got the chocolate ice cream, Matt got butter pecan, and we all raved about how good it was. They also have fresh donuts they bake if you would rather have a donut than ice cream. Either way, it is all so yummy!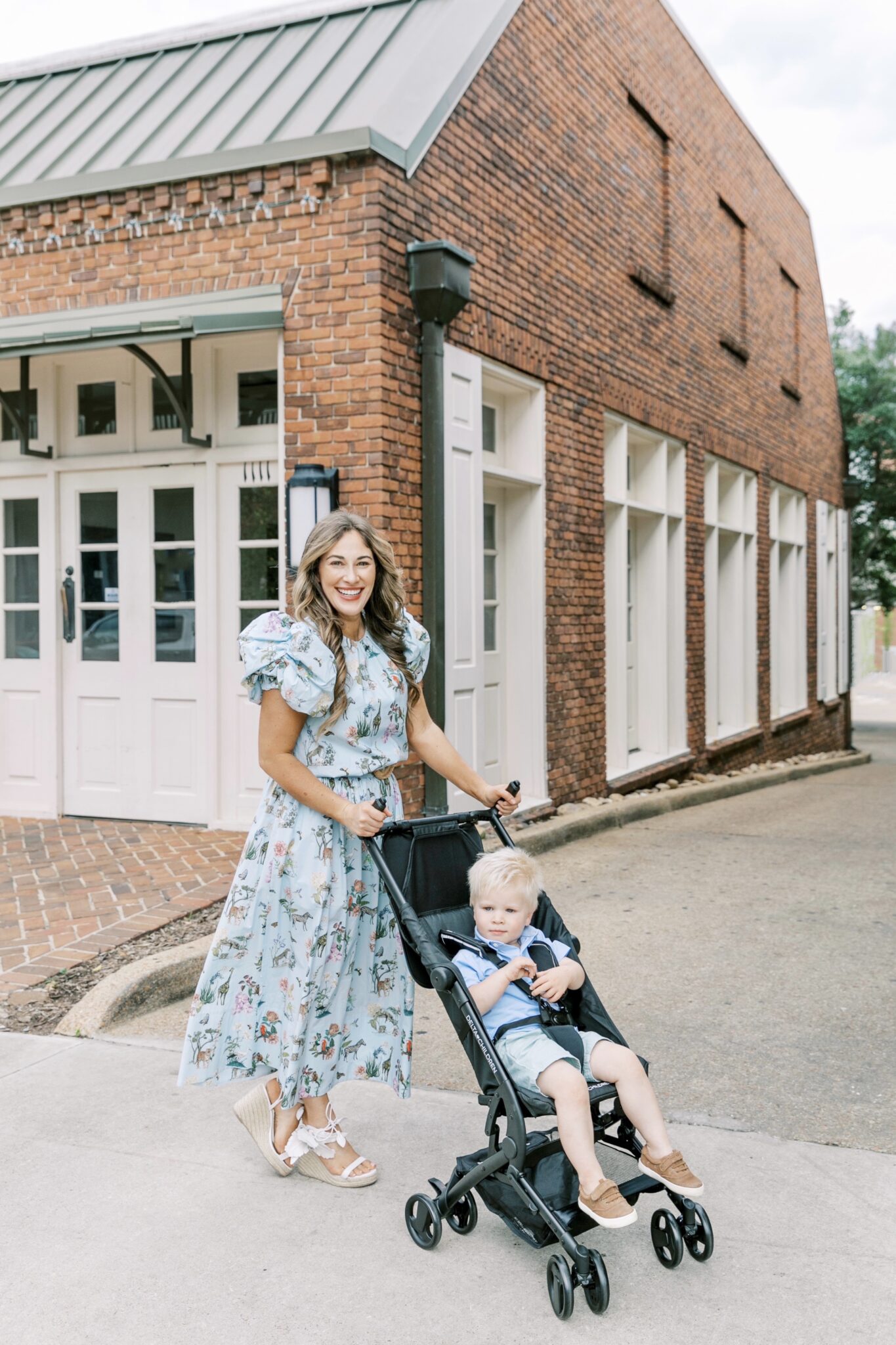 9.) Go play at Avent Park. This is the best park in town, and it's perfect for kids. If the weather is nice, you will definitely want to add this stop to your list.
10.) Get some cookies at Insomnia Cookies. They have gluten-free options too! And ice cream! We also swing by here. It is right on the square and so convenient as you're leaving or heading back to your hotel.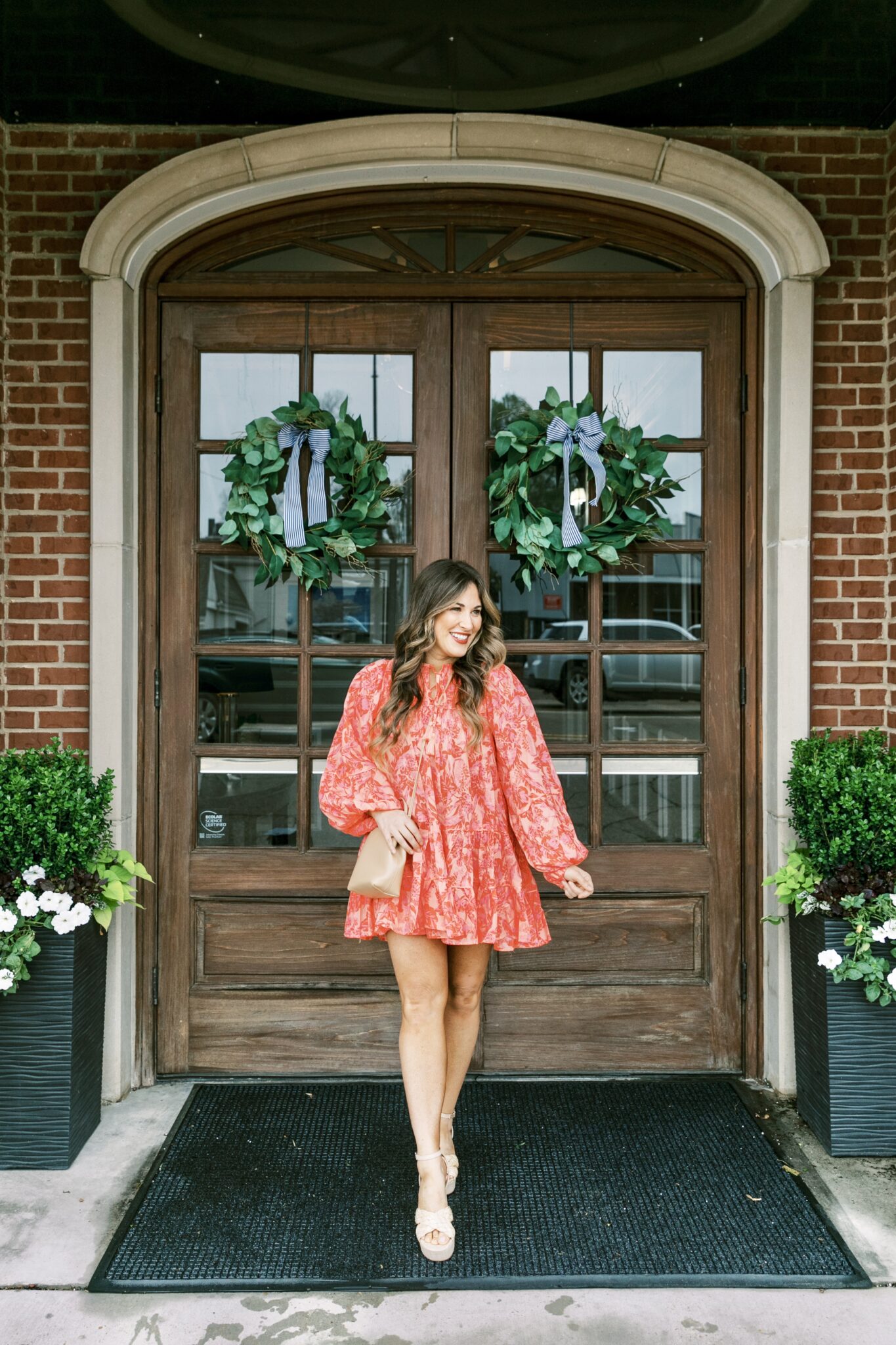 We had such a great trip in Oxford this time, and we can't wait to come back again this summer when it warms up even more. Grayson has been coming here since he was only a couple of months old, and as he gets older, there is even more and more for him to do here each time. Have you been to Oxford, Mississippi before? What are your favorite spots?