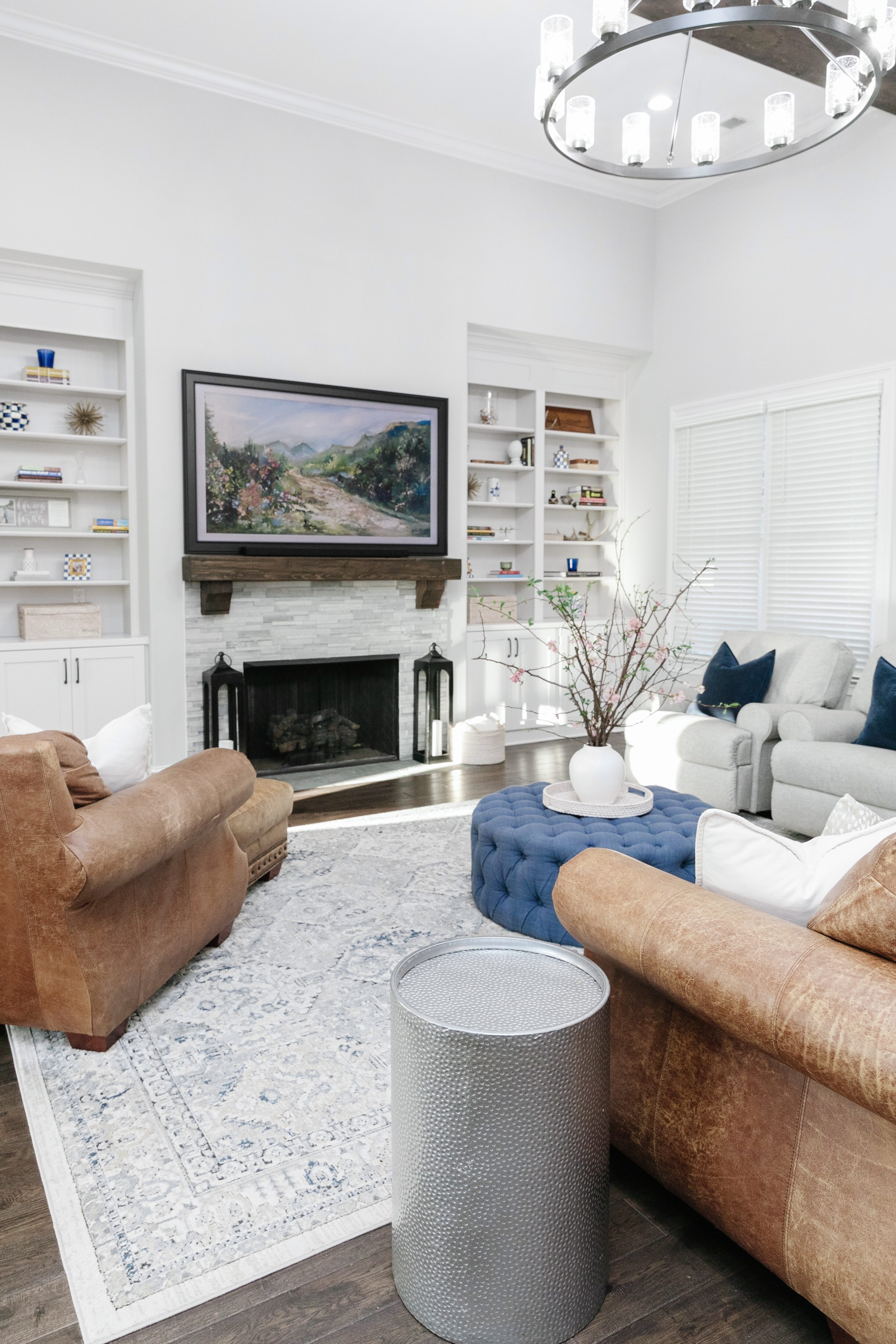 Shop the Post

Y'all will remember that I just recently shared my new Samsung Frame TV here, and today I'm excited to share my new tv frame with y'all! How pretty is it?! Is it an art print or a tv?! It's hard to tell, right? Well, that's the point thanks to Deco TV Frames!
Why We Love the Frame TV
Not only do these frames look so elevated and nice, but they are also SO easy to install (it took 2 minutes) and they are so affordable ($199-$399)! How awesome is that?! The frames come shipped quickly in a box, and you just connect the 4 sides together magnetically. Then you just hook it over the top of your tv and secure it on the bottom with 2 latches. It is that easy!
My pretty frame here was $299, and you can get $50 off selected collections: Deco Alloy Samsung Bezels and Deco Premiere Frames with code LAURAR. They have so many different colors, finishes, and sizes. You can even order a sample for only a couple or a few dollars to make sure it's the perfect fit for the decor in your home!
If you've been thinking of getting a Samsung Frame TV, I would definitely buy one now while they're still on sale and then upgrade to the prettiest frame for $50 off! 100% worth it! What do you think about our new tv frame? What a difference it makes in this room!